First quarter of 2018 was a disappointing start for analysts following the retail sector. U.S. retailers were hoping it is a seasonal break after a record 4% growth in the fourth quarter of 2017, the fastest growth rate since 2014.
Analysts track the U.S. retail sales report published on a monthly basis by the U.S. Census Bureau. The report is the result of a survey conducted among 4,900 firms and shows the approximated total sales in the retail industry for the prior month. It includes all retail sectors, traditional, and online stores across 13 different categories.
Retail Sales Report is a Good Predictor of Economic Growth
Based on the general macroeconomic formula, consumer spending is a key driver in the growth of an economy. Retail sales data can be an indicator for the future direction of consumer spending, thus, the growth of the economy in general.
In April, retail sales increased by 0.3%, increasing by 4.7% from the prior year with growth in 9 of 13 categories: clothing (1.4%), furniture (0.8%), grocery stores (0.5%), and online sales (0.6%). The four categories that declined were health and personal care (-0.4%), restaurants and bars (-0.3%), electronics and appliances (-0.1%), and sporting goods, hobby, books, and music stores (-0.1%).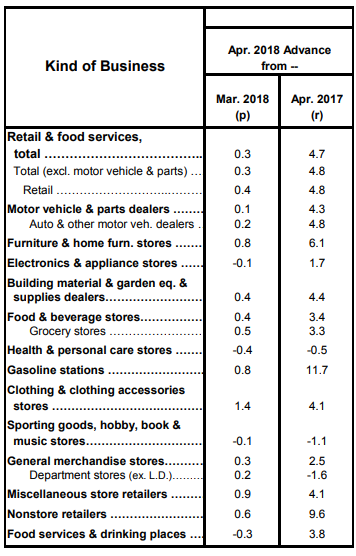 Source: census.gov
Drivers of Retail Future
The future of retail industry and the market share of companies are mainly dependent on two factors: consumer behavior and technological innovation.
During the latest recession, a change to consumer spending occurred in addition to a shift to off-price retailers. This shift was the result of easier means to search for products with a combination of value with the lowest price. Retailers who offered a convenient online tool in addition to their traditional store benefited the most. On a later stage, as the economy improved, customers found that low-priced items were just as good as the other similar expensive products. In fact, off-price retailers increased their market share at the expense of department stores.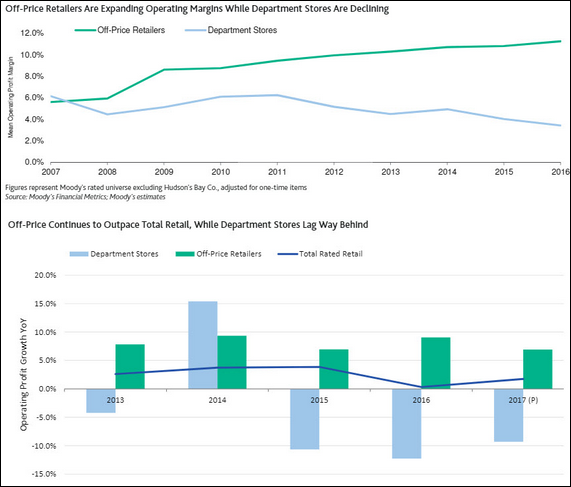 Source: Moody's Investors Service
After this brief outlook of the retail industry, we will present an overview of the main companies which we consider have a high probability of outperforming companies in the retail industry.
Macy's
Macy's (M) surprised investors recently with a relatively strong earnings report and an upgraded 2018 guidance. Same-store sales jumped 3.9% versus an expected increase of 0.7% only. The company reported first-quarter adjusted earnings of $0.42 per share, beating estimates of $0.37, and increasing by more than 60% from $0.26 during the same period of last year. The company expects adjusted earnings per share in the range of $3.55-3.75 per share for fiscal year 2018.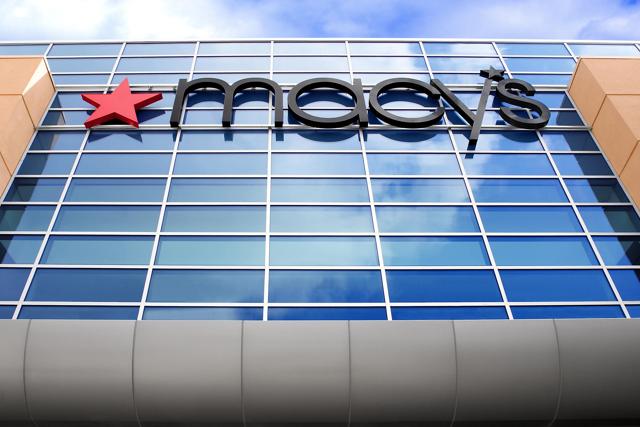 Source: Macy's, Inc.
Macy's management took several measures to sustain this growth rate and is working more on developing innovative services improving customers' experience:
"Buy Online Pickup in Store" initiative;
Same-day delivery;
Launching Star Rewards program;
Macy's Image Search application which facilitates searching items;
Introducing Thalia Sodi private brand;
Acquiring STORY, a concept store with themes changing every week;
Developing payment methods Apple Pay and Macy's Wallet.
It was impressive that the company entered the off-price sector via "Macy's Backstage". Opening 20 Backstage locations during the first quarter as part of an implemented plan to open 100 locations in 2018. However, we have to wait at least till next year to assess if this step was successful since many competitors have business models which may not be affected by any new entrants.
While those steps are being executed, the company closed 81 Macy's stores out of 100 planned store closures announced in August 2016. The company also sold its premium chocolate brand, Frango to Garrett Brands. Management is expecting annual cost saving of $300 million beginning 2018, following the completion of this plan. The company will be investing more in enhancing its digital business and restructuring its merchandising operations.
Walmart
Walmart (WMT) published better than expected earnings for the quarter ending in April ($1.14 per share), 2 cents above analysts' expectations. Group revenues were $121.63 billion, increasing by 4.4% from the same period last year and beating expectations by almost $1.13 billion. Although e-commerce division was unprofitable, Walmart reported an increase of 33% in e-commerce sales and expects a 40% increase over the full year. CEO Doug McMillon commented on the quarterly performance by confirming a more digitally based approach:
We delivered a solid first quarter, and we're encouraged by the continued momentum across the business. We're transforming to better serve customers. We are changing from within to be faster and more digital, while shaping our portfolio of businesses for the future. Our strong cash flow and balance sheet provide flexibility to do so.
Walmart is trying all means to evolve with the changing consumer behavior and compete with other brick-and-mortar rivals and the e-commerce leader Amazon (NASDAQ:AMZN). Actually, it faced Amazon and won the battle by buying a majority stake in Flipkart Online Services (FPKT), an Indian e-commerce company for $16 billion.
In this regard, the company has been taking several e-commerce initiatives by improving their alternative delivery channels, innovating their payment systems, and being a major player in buyouts and alliances. Recently, the company successfully finalized a deal with Rakuten (OTCPK:RKUNY) (a leading Japanese e-commerce firm) in which they will cooperate to sell online groceries in Japan in addition to e-books and audio-books in the United States. On the buyout side, ShoeBuy, Moosejaw, Bonobos, ModCloth, and Jet.com were the most recent deals which will have a major impact on Walmart's growth. Mobile Express Returns and the mobile payment system highlight the company's focus on delivering best online shopping experience and accelerating online business.
The company is in the process of assessing the accounting impact of the tax reform bill and it recorded a provisional benefit of about $207 million for the fourth quarter and fiscal year 2018. And as per management, after accounting for the closures of Sam's Club stores and removing tobacco from various clubs, they expect consolidated net sales to increase in a range of 1.5-2% and earnings per share to reach $4.75-5.00.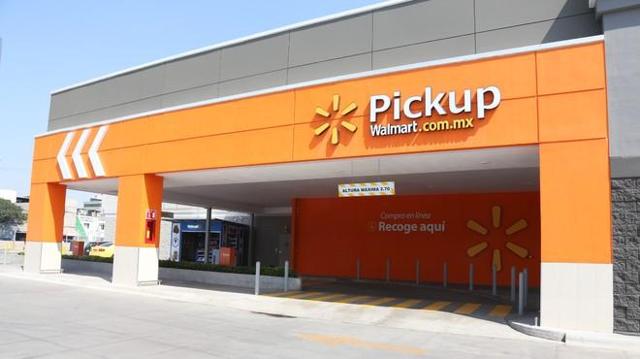 Source: corporate.walmart.com
Walmart plans to merge its UK grocery unit, Asda with J Sainsbury (OTCQX:JSAIY). It will continue to hold 42% stake in the merged entity which is likely to increase competition to UK's supermarket leader Tesco (OTCPK:TSCDF).
Shares of Walmart gained over 40% in 2017 and outperformed its peers. Based on their strategic plan, there is more room for the stock to increase.
Home Depot
Home Depot (HD) posted stronger than expected first quarter earnings despite below expectations same-store sales and revenues, which the company attributed to colder than usual winter temperatures in the spring period.
As per Thomson Reuters:
Earnings: $2.08 per share versus expectations of $2.05 per share;
Revenue: $24.95 billion versus expectations of $25.15 billion;
Same-store sales growth 4.2% versus 5.4% expected growth.
The world's largest home improvement retailer has a ten-year history of reporting strong financial figures, with growing revenues and earnings per share. The company maintained its five-year-long trend of positive earnings surprises.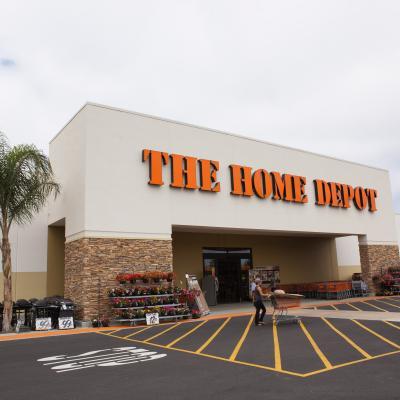 Source: corporate.homedepot.com
Home Depot implemented several initiatives to drive long-term growth. A new e-commerce platform with easy checkout process, an enhanced search, and mobile functionalities along with a chat functionality connected physical stores with customers. Investments in interconnected shopping tools marked a higher customer satisfaction scores and increased sales (nearly 20% increase).
The company provided an optimistic view for the yearly results of 2018 attributed mainly to a favorable housing market. It expects continuous strength in all lines of business with sales growth of nearly 6.7% in fiscal 2018. Further, earnings are expected to reach $9.31 during 2018, increasing by 28%.
On the tech side, Home Depot is willing to strengthen its tech background by recruiting more than 1,000 employees in 2018. This will put the company under the lights and push competitors, especially Amazon, to aggressively make better innovations in the industry and have a higher competitive advantage. This hiring plan is the biggest so far for the company, which is expected to support the $11.1 billion three-year strategic plan, declared in December 2017. The addition of new tech-members will increase the company's research and development team by a third, and it will improve the company's software engineering, user experience designs, inventory, and delivery management.
TJX Companies
With its off-price business model and the efficient inventory management system in place, TJX recorded growth in both revenues and net income for more than a year.
TJX Companies has an aggressive store opening strategy. While in 2017, many retailers closed a record number of stores, TJX opened around 258 stores. The company operates nearly 4,070 stores across 9 countries and it plans in the long term to open 600 stores. With the increasing number of consumers heading to online shopping, TJX Companies implemented several initiatives to boost online sales and establish a solid e-commerce business.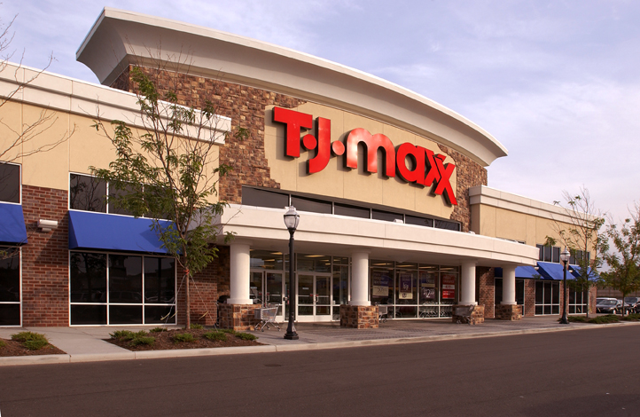 Source: operating-hours.com
The company is a good investment for dividend-oriented investors. For the 22nd consecutive year, TJX is paying dividends with an increasing rate. Management announced a 25% dividend hike in April 2018 with $0.39 dividend per share. During the fourth quarter of fiscal 2018, the company repurchased 5.4 million shares for $405 million. In 2018, a plan to repurchase 22.3 million shares was approved for a total of $1.7 billion. For fiscal 2019, the company announced a share repurchase plan of $2.5-3.0 billion.
Moving to management's view for the upcoming periods, earnings per share for the first quarter were released with $0.96 earnings per share missing expectations by $0.06 compared with $0.82 in the year-ago quarter. The company lifted its profit guidance to a range of $4.03 to $4.10 (increased from their previous guidance of $4.00-4.08). The retailer expects second quarter earnings per share between $1.02-1.04. After including benefits from tax-reforms, earnings are expected to grow 17-20% to $4.75-4.83.
Ernie Herrman, CEO and President of TJX, commented on the quarterly results:
We are very pleased with our first quarter results as both our consolidated comp store sales growth of 3% and earnings per share exceeded our expectations… Customer traffic was once again the primary driver of our comparable store sales increases at each of our four large divisions. Based on our strong first quarter performance, we are updating our outlook for full-year earnings per share. We believe that the consistency of our customer traffic increases demonstrates the strength and resiliency of our business and our ability to succeed through many types of economic and retail environments. Looking ahead, the second quarter is off to a strong start and we see plentiful opportunities to capitalize on the exciting fashions and brands available to us in the marketplace.
Target Corporation
Target Corporation (TGT) presented better than expected results for the fourth quarter of 2017 while missing expectations during the first quarter of 2018. The company claims that low temperature during early spring was behind this disappointing earnings release. The company's improved traffic trends remain the driving factors for growth during the last quarters. Target executives declared during the earnings call that the increasing growth in shoppers heading to their stores (which was 3.7% during this quarter) will continue.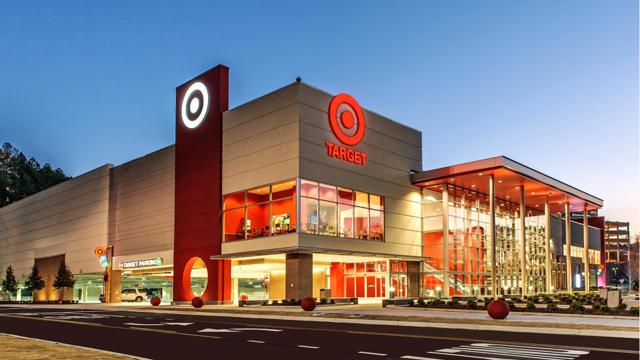 Source: inc42.com
Target has been undertaking numerous strategic actions to increase performance. The company worked aggressively on presenting new brands and remodeling its stores (56 stores were remodeled during this quarter). Furthermore, Target recently announced that it will start same-day delivery service of more than 55,000 groceries, essentials, home, electronics, toys, and other products in more than 700 stores after acquiring Shipt, a leading online marketplace.
As part of its multiyear strategy, Target announced several initiatives including a free two-day shipping on items purchased on their website with a minimum check-out of $35 or by paying via REDcard. Also, Drive Up, an app-based service was introduced, where customers can order their products via the application and the shopping cart is delivered to their cars. Communication is fully done through the application and payment is processed after confirming the receipt of the order. The service is currently available at 50 stores and management expects it to be expanded to 1,000 stores by the end of this year.
Target management expects a second quarter earnings per share between $1.30 and $1.50, and a yearly EPS between $5.15 and $5.45. We expect a 20% increase in stock price by the end of this year to reach $85.
Amazon-effect and Retail Apocalypse
Investors always talk about the "retail apocalypse" (closing large number of brick-and-mortar retail stores). In fact, 2017 saw a record number of store closures, but following a strong holiday season, retail stocks have been surging. However, the latest earnings season was mixed for the retail industry. Some companies delivered better than expected results while others missed expectations, leaving few companies with a potential for an increase in stock price.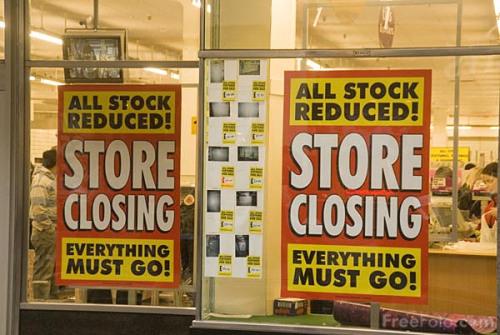 Source: fellowshipoftheminds.com
We cannot finalize our retail analysis without mentioning Amazon which is the focal point of all analysts. In addition to its e-commerce empire, Amazon implemented a whole new idea "Amazon Go" which is a brick-and-mortar store offering customers a new retail concept. Consumers find it different and more attractive than traditional stores. This concept could change the retail experience by upgrading it to a new level and make management across the retail industry reshape their business models. There are no checkout lines or cash exchanged. The store is monitored by computer vision, sensor fusion, and artificial intelligence. Payments are automatically made using an app by customer's Amazon account. It relies heavily on artificial intelligence and offers customers a hassle-free experience.
Amazon is a mutual threat to all companies in the retail industry. Some managed to face the Amazon-effect with the least possible damage while others are still working to limit their continuous losses.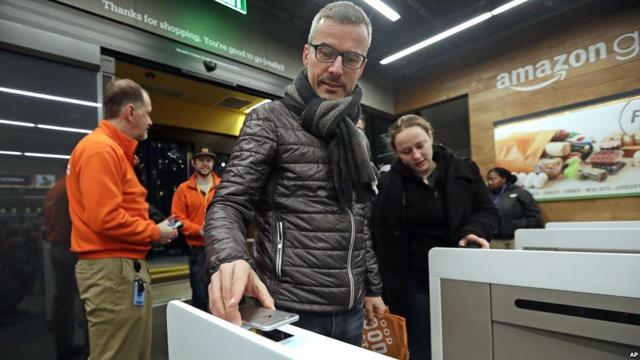 Source: AP Photo
Conclusion
Retail sales signal trends in consumer spending and drives economic growth. A robust economy generates normally annual retail sales growth of 3% or more. In April, the 4.6% increase in retail sales is a good signal for strong second-quarter economic growth.
Despite the rebound during the previous quarters, U.S. retailers face many challenges:
Operating costs for businesses are higher due to recently imposed tariffs on imported steel and aluminum. These costs are shifted to consumers by increasing retail prices which will have a direct impact on future demand.
It is true that customer service and satisfaction are the most important factors for a successful retail business. But increasing technological budgets and relying more on consumer behavioral trends were two key additional factors for success in this industry. If a retail company doesn't possess a flexible business model to adapt to changes in this industry, it won't be able to survive in the long run. In fact, failure to act in a proactive way lead in some cases to store closures because substantial financial and human capital are required to operate those stores.
Based on the above, our recommendation is to avoid positions in the retail industry since better opportunities are currently available in other industries. However, in case an exposure to this industry is demanded, only positions in the above-mentioned companies should be considered.
Disclosure: I/we have no positions in any stocks mentioned, and no plans to initiate any positions within the next 72 hours. I wrote this article myself, and it expresses my own opinions. I am not receiving compensation for it (other than from Seeking Alpha). I have no business relationship with any company whose stock is mentioned in this article.
Additional disclosure: A detailed analysis for each company will be released in the coming weeks.