Since 2016, lithium chemical prices have been on the rise due to a build-up in battery manufacturing capacity. This increased manufacturing capacity is generating a tidal wave of demand for new energy vehicles and stationary energy storage technologies, along with a variety of secondary applications. As illustrated below, prices outside China have increased from $6,000/ T LCE to $14,000T/ LCE and continue to remain high, as new supply has proven to be difficult to bring to market in a short period of time.
My investment thesis remains unchanged due to the complicated nature of lithium chemicals production coupled with a rapidly growing demand for lithium battery technologies: invest in late-stage lithium exploration and early-stage production companies along with companies that offer some form of strategic value, such as a well-positioned land package or end-user relationship. Below, I highlight and discuss major lithium production trends in each major regional market and draw correlations between existing producers, advanced junior exploration companies and the new lithium supply.
The fact of high lithium chemical prices has attracted new capital into exploration activity along with expansions of existing production facilities. Throughout 2016 and 2017, dozens newly formed or reorganized juniors have flocked to prolific lithium-producing regions to secure land packages and undertake extensive exploration campaigns. However, as a whole, these newly formed lithium exploration companies have achieved very little, despite the hundreds of millions of dollars being poured into global exploration efforts. The recent sell-off in lithium equities will make it difficult for these companies to recover, as exploration capital is going to become more expensive.
It is my opinion that there has been a lot of hype in the business around "fast-tracking" assets to market, a term that I still don't understand. Having been invested in the lithium exploration and production market for over 5 years, I could clearly see the bursting of the Lithium Bubble 2.0, which occurred throughout Q1 2018. Many exploration companies operating in South and North America achieved market capitalizations in the range of $50 to $100 million without ever having defined a natural resource estimate. To some extent, having the Lithium Bubble burst a second time around will allow for the speculative capital to bleed out of the market. Due to strong supply and demand fundamentals in the lithium business, capital is beginning to reemerge for existing producers which could be followed by advanced lithium exploration companies or those with a strategic value proposition.

Now that the Lithium Bubble has popped, I can look back clearly on what has actually been achieved. The truth is that very little has happened, especially when considering that some companies have been touting their ability to bring new lithium production to market from brine exploration activities in South America within only 24 months of receiving first drill permits (insert eye roll here). As a professional, this type of comment literally makes me laugh, but individuals actually put their money into these statements.
As I have been strongly suggesting to investors, it is best to focus on:
Early stage lithium producers that are well-positioned to increase production from existing facilities. These are the companies that are most likely to have access to financing through existing partnerships, customers, or cash flow. These companies will also benefit from strong and increasing lithium chemical prices.
Late-stage exploration companies who have defined a resource estimate. These companies will benefit from an increase in the valuation of their resource deposit as lithium chemical prices increase. With significant demand emerging from a global shift to electric transportation and the widespread adaption of stationary energy storage technologies, there is a particular focus on companies that can bring new capacity to market over the next half decade. This is apparent from the number of off-take agreements and construction financing deals that have been announced over the past 12 months.
Strategic players who offer a unique value proposition through a land-ownership position, or through a relationship with a major end-user of lithium, or through an existing producer.
Quebec:
To date, Quebec has no track record of producing any lithium chemicals. Yes, North America Lithium has been shipping spodumene concentrate to the Chinese market, while smaller outfits such as Jourdan Resources (OTC:JODRF) ("JOR" on the TSXV) have shipped ore to China. This is not meaningful to the overall supply landscape. However, with Nemaska Lithium (OTCQX:NMKEF) having closed their financing efforts and CATL making a sizable investment into the North American Lithium facility, the tide is starting to turn for Quebec.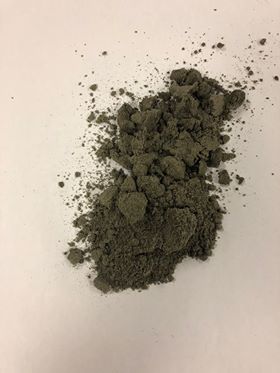 Author supplied – Spodumene from the Quebec Lithium product plant
Still, another 5 years of development will be required before these assets begin to deliver meaningful volumes into the international marketplace. CATL is likely taking exactly this approach with their investment into the region by viewing the North American Lithium opportunity as a future supply beyond 2020. Quebec is at a geographical disadvantage compared to Australia's proximity to primary battery-material manufacturing markets such as Korea, China, and Japan. However, as illustrated by the Nemaska example, Quebec can bring additional value to the industry by establishing a lithium chemicals market. Nemaska has taken the approach of building out a lithium carbonate and hydroxide facility instead of shipping ore or spodumene into the Asian battery material supply chain.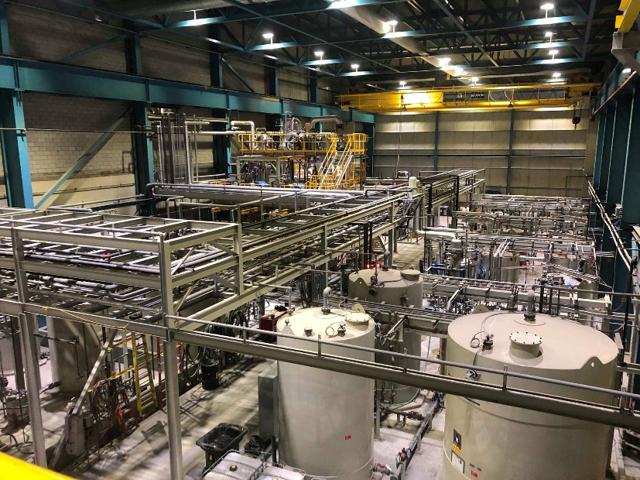 Author supplied – Photo overlooking Nemaska Phase 1 lithium plant
Nemaska and North American Lithium are best positioned to bring new supply into the global markets over the next half decade. There are other opportunities, such as the establishment of a centralized lithium chemicals production industry in Quebec, that offer a means for exploration companies to advance their projects. Due to the difficulty of raising capital and also due to limited technical expertise, it is highly unlikely that multiple juniors will bring new lithium chemical supply to market over the next half decade.
Chile:
This is probably the simplest market to understand. Its status is encapsulated by the activities of Albemarle (ALB) and Sociedad Quimica y Minera de Chile (SQM), who are both moving forward to increase production from their lithium brine assets via project expansion. Both companies are well-funded and have the technical expertise to increase capacity over the next half decade.
Argentina:
Most of the recent industry smoke has risen from the junior exploration companies who moved over the past few years to "fast track" asset developments in Argentina. Lithium Americas has done very well in attracting the necessary capital and technical know-how to their Cauchari project. The company recruited investments from SQM, the largest global producer of lithium, and from Gangfang, a large Chinese battery material producer. It is my expectation that their joint Venture will be able to bring new capacity to market in late 2020, preceded by a multi-year ramp-up, including both phases one and two.
FMC (FMC) has announced that they will increase production at their lithium brine asset in Argentina, but the company has a historically poor track record of developing their assets. It was recently reported that FMC is at least three years behind schedule in a planned expansion of their Argentina project, which could see an increase of 20,000 T LCE per year. Orocobre (OTCPK:OROCF), which is one of my favorite lithium plays, has done well at bringing new capacity into the global market but has been hit by a number of operational and seasonal weather pattern problems since embarking on their production ramp-up. The company has still not achieved name-plate capacity of 17,500 T LCE at their Olaroz project, but this hasn't stopped the company and their Joint Venture partner, Toyota Tsusho (OTCPK:TYHOF), from moving forward with a significant project expansion. Phase two at Olaroz will see its production capacity increase on an annual basis to over 40,000 T per year. The Joint Venture has accumulated a significant amount of expertise in bringing new lithium brine capacity to market.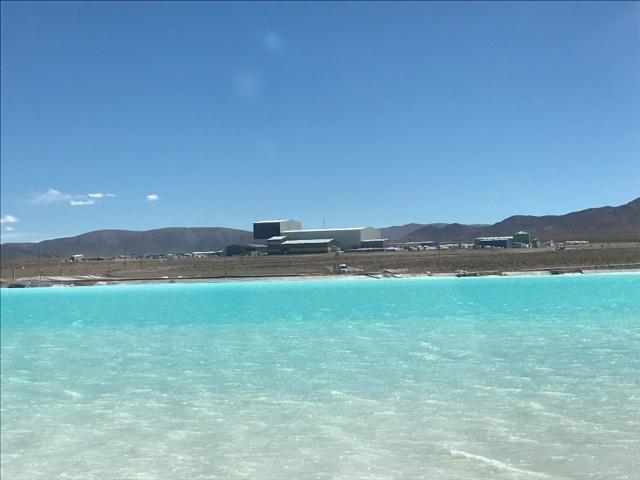 Author supplied – Orocobre lithium brine and production site in Jujuy, Argentina
In 2017, Orocobre also spun off their lithium exploration efforts into a development company called Advantage Lithium (OTCQX:AVLIF), which I have rated as a top lithium company. Geographically, Advantage Lithium is well positioned between Lithium Americas (LAC) and Orocobre, and has access to Orocobre's technical know-how and exploration activities. The 2017-18 exploration campaign has been delivering positive results since September 2017 and is has reported its expanded natural resource estimate for both the Southeast and Northwest zones.
Galaxy Resources (OTCPK:GALXF), an Australian based lithium hard-rock miner, is developing a lithium brine project at Sal de Vida. The company is likely better positioned to bring this project to market over a five-year period due to its existing cash flow. However, it is important to note that expertise in lithium hard-rock extraction does not directly transfer into brine expertise.
Within the collective, Orocobre has done well to bring its project to market and position itself for additional growth through an expansion effort at Olaroz with its Joint Venture partner. Beyond Stage 2, Orocobre has retained a 25% interest in the Cauchari project and owns 30% of Advantage Lithium, which will become an important asset to the basin and to lithium production in Argentina beyond 2020.
In my opinion, FMC could increase capacity from the Argentine asset beyond 2020, but the company has also entered into an off-take agreement with Nemaska, signaling that the company might look to strategic transactions rather than focus on expanding production from its own assets. FMC has also experienced delays in past expansion initiatives, which may be relevant to its current expansion plans. FMC is planning to spin off its lithium assets in the second half of 2017, which may make their expansion efforts even less visibile. SQM and Gangfang are the main catalyst behind Lithium America's success at Cauchari.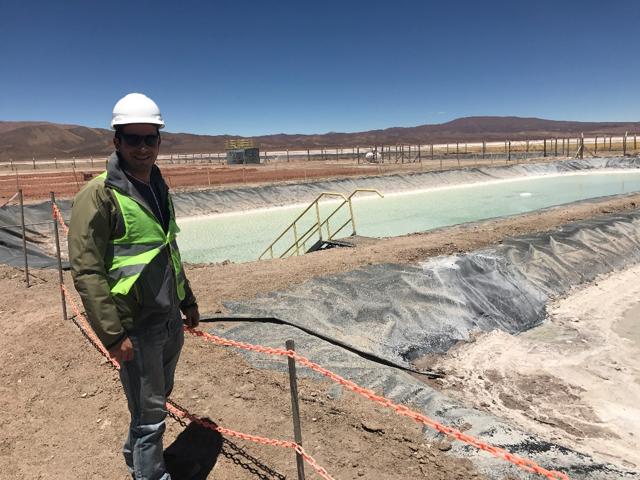 Author supplied – Photo at Lithium Americas site in Jujuy, Argentina
Australia:
Australian hard-rock miners and explorers have been able to move quicker than those with a focus on Argentina. The vast majority of new production emerging from Australia is spodumene concentrate, which is shipped to Asia for conversion to a marketable chemical at a processing facility. At that point, the lithium chemicals enters the battery-material supply chain. Today, there is very little added value coming from Australian hard-rock players, although there is a significant opportunity for the industry to develop a strong platform for value-added chemicals over the next years.
The most notable Australian projects include Greenbushes, which is backed by Albemarle, Mount Marion, which is backed by Ganfang, and Galaxy Resources, which is an independent hard-rock company. Altura (OTCPK:ALTAF), Tawana (OTCPK:TWNAF), Pilbara (OTCPK:PILBF), and Kidman (OTCPK:KDDRF) are all well-positioned with off-take and capital to bring new lithium hard-rock material into the market. The Kidman project is backed by SQM, while the other three projects have attracted their capital and off-take requirements from Asian trading houses, battery and material manufacturers, and an automaker.
Lithium production remains concentrated and new supply remains limited
Lithium production will remain concentrated in the near term. It is my opinion that despite a surge in lithium exploration capital, the vast majority of new production capacity will come from existing lithium producers or companies that are sponsored by existing producers.
SQM is actively involved in the expansion of its primary lithium brine asset in Chile, while additionally participating in projects located in Argentina and Australia. This range shows the company's need to diversify its assets beyond Chile. Albemarle is also expanding its Chilean brine project while investing in its Australian Greenbushes project, underscoring its need to diversify its production base both materially and geographically. Ganfeng is also expanding beyond its interest at Mt Marion through its investment in Lithium America's Caurchari Basin project. This investment stands as yet another example that demonstrates the requirement to diversify by geography and asset class. It also ensures that Ganfeng has quality lithium projects under development that will allow for an increase in chemical supply over the next few years. As noted above, Orocobre is actively expanding into Phase 2 at Olaroz, while Galaxy Resources continues to develop both hard rock and lithium brine assets located in Argentina and Canada.
Although the list is incomplete, it illustrates the clustering of new production facilities as a result of production expansion, as well as Greenfield developments primarily backed by existing lithium producers. Looking forward: as these companies begin to benefit from strong cash flows and as they build up a wealth of technical expertise they will be much better position to expand into new assets beyond 2020.
Existing producers are able to overcome the two largest challenges to bringing new capacity to market: financing and expertise. This is exactly why companies such as Lithium Americas is able to move into construction – they have the right partners, these being SQM and Ganfeng. As earlier note, long-term investors looking for exposure to the lithium chemicals market due to the rising demand for new energy vehicles and technologies should focus on late-stage lithium exploration and early-stage production companies along with companies that offer some form of strategic value, such as a well-positioned land package or end-user relationship.
Author's note: If you enjoyed this article, then be sure to receive future material by clicking on the "Follow" tab at the top of this page or on my profile.
Disclosure: I am/we are long OROCF, AVLIF. I wrote this article myself, and it expresses my own opinions. I am not receiving compensation for it (other than from Seeking Alpha). I have no business relationship with any company whose stock is mentioned in this article.
Editor's Note: This article covers one or more microcap stocks. Please be aware of the risks associated with these stocks.