Welcome to the weekly natural gas storage report edition of Natural Gas Daily!
EIA reported a storage build of 96 Bcf for the week ending May 25. This compares to the +100 Bcf we projected and consensus average of +102 Bcf. The +96 Bcf also was 1 Bcf lower than the five-year average of +97 Bcf, but 15 Bcf higher than last year's.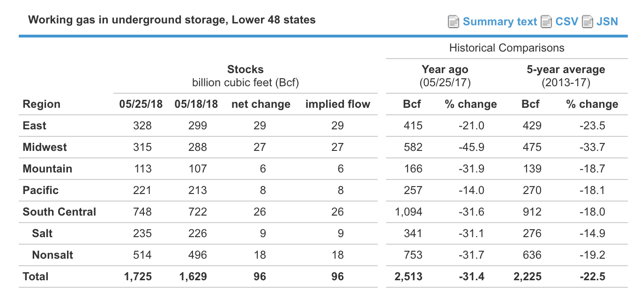 Source: EIA
Headed into this storage report, a Reuters survey of traders and analysts pegged the average at 102 Bcf with a range of 88 to 107 Bcf. We expected +100 Bcf and were 2 Bcf below the consensus. We were off by 4 Bcf on this storage report.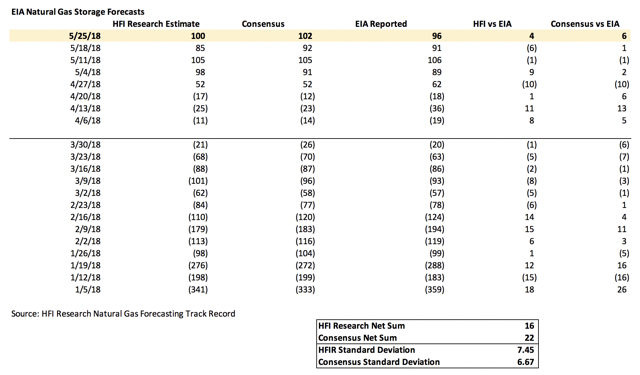 Following the better than expected EIA natural gas storage report, natural gas prices jumped higher with July contracts testing a high of $2.988/MMBtu before moving back down.
In our morning update to subscribers, we alerted everyone that we were taking another long DGAZ position.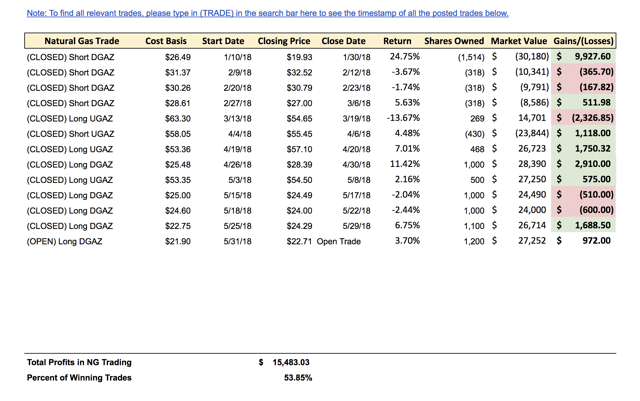 Source: HFI Portfolio natural gas trading record
Despite this storage report being better than expected, we pointed out three reasons that prompted prices to move higher:
Weather models turned bullish overnight.
Short squeeze.
Better than expected storage report.
Weather Models
Over the last 24 hours, the weather models turned from showing bearish weather for the second week of June to bullish weather.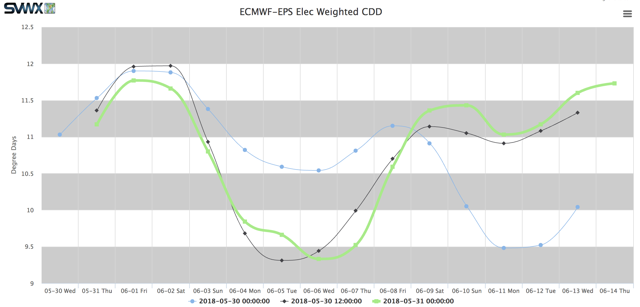 Source: StormVistaWxModels.com
And here's a more visual look at the changes in the ECMWF-EPS: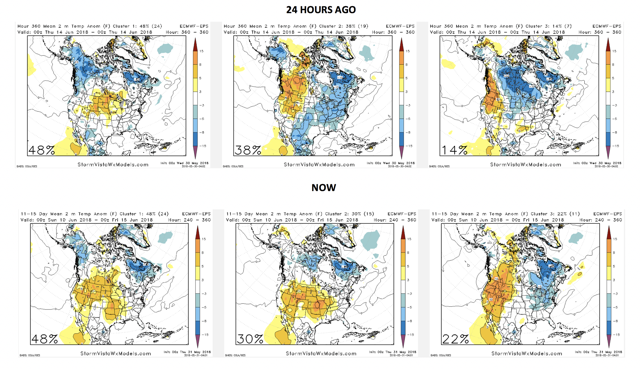 Source: StormVistaWxModels.com
As you can see, the 2m temperature anomaly chart for the 11-15 day range turned from showing a bearish (colder than normal) to a bullish outlook (warmer than normal).
But we think prices are headed lower... for now
And even with the weather outlook turning bullish, we still think prices are headed lower... for now.
One explanation of why that's the case is that despite the bullish weather forecast, natural gas storage injections are expected to come in at or above the five-year average over the next four reports.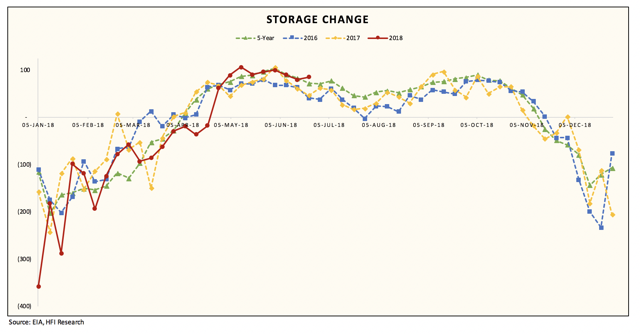 In addition, we have started to see the market loosen once again with Lower 48 production recovering.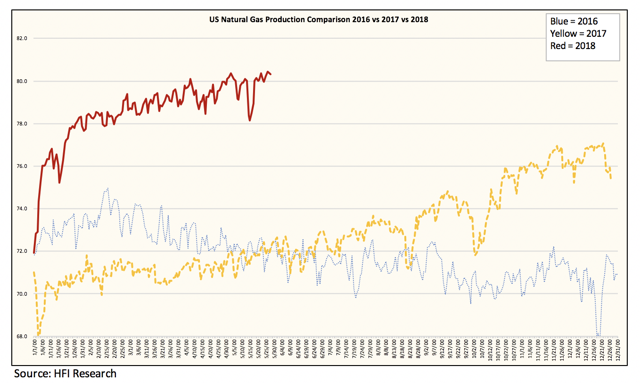 And this is on the back of lower LNG exports, which have reduced demand by ~1 Bcf/d.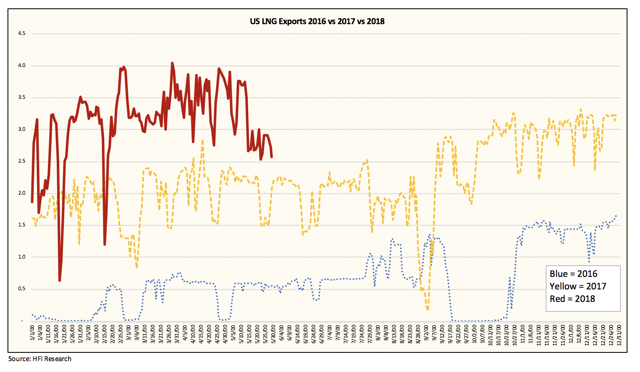 Concluding Thoughts
EIA reported a better than expected storage report and prices have responded. But despite a bullish weather outlook and better than expected report, we think prices are headed lower on the back of loosening fundamentals. Once CDDs come in line with the historical averages, the market balance will loosen materially due to recovering production.
We initiated a new long DGAZ position today as a result.
HFI Research Natural Gas
Thank you for reading. If you have historically found our public natural gas articles insightful, you will certainly find our premium write-ups to be even better now. We have made major improvements over the last year incorporating a dedicated section on weather, trader commentary, and fundamentals. Now we are introducing what we would do with our positioning. If you are interested, you can see here more info.
Disclosure: I am/we are long DGAZ.
I wrote this article myself, and it expresses my own opinions. I am not receiving compensation for it (other than from Seeking Alpha). I have no business relationship with any company whose stock is mentioned in this article.