By Chris Turner, Global Head of Strategy and Head of EMEA and LATAM Research
We expect investors to stay on the defensive over the coming months, as trade tensions escalate and political uncertainty weighs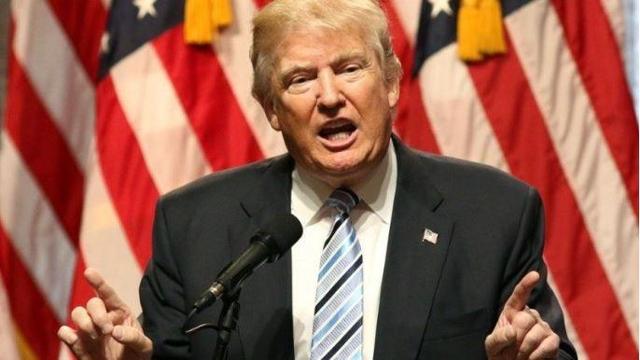 USD: Trade wars, politics and higher US rates make dangerous cocktail
2018 is fast becoming the year of squandered opportunities for world growth. A fully-fledged trade war, major political risks and what looks to be a Federal Reserve wanting to take rates to neutral and beyond will prove substantial headwinds to growth. Over the near-term, the focus will be retaliatory tariff measures from the EU. As the second-largest economy in the world and with a population twice the size of the US, the EU will be less intimidated by President Trump than some. However, ahead of November mid-term elections, there is every likelihood that Trump will raise the stakes with proposed tariffs on the European auto sector, whose exports to the US are five times as large as the steel and aluminum sector. Trump will feel he has a stronger hand given the relatively closed nature of the US economy (which far out grew a Eurozone that slowed down in 1Q18) and the tailwind of fiscal stimulus. Which brings us to the Fed. In an articulate speech yesterday, former Fed dove Lael Brainard said the Fed's forward-guidance language 'is growing stale' – perhaps laying the groundwork for a hawkish shift in the FOMC statement 13 June. Add in unsettled politics in Europe and what should be a big win for the left in the Mexican Presidential election 1 July, we expect investors to stay on the defensive this summer. In FX that means the Japanese yen should do well on the crosses with the dollar staying strong. For today, we look for 0.3% month-on-month growth in US hourly earnings (non-farm payrolls due out at 13:30 BST), which could prove a slight dollar positive. DXY to trade 94-95.
EUR: Some stability in Italy, focus switches to Spain
The euro has found some stability after the Italian populists managed to form a government. The good news for the euro is that the populists did respond to market discipline. The bad news is that the new government will be on a collision course with Brussels, focusing the minds on what concessions, if any, EU leaders have for Italy at the June summit. After the removal of Spain's prime minister, there will be uncertainties about a weak Spanish government, which won't help the current mood around the euro. Charts suggest EUR/USD could have put in a significant low at 1.1510 this week, yet macro events suggest the bounce to 1.1720/1850 will be weak & vulnerability remains.
GBP: Manufacturing confidence coming off the boil
Sterling is performing poorly, failing to hold gains against a beleaguered euro. Trade trends won't be helping. Manufacturing confidence could dip today and if the dollar stays strong, we may consider a 1.31 scenario.
Asian FX: Holding up surprisingly well
We're surprised at how well Asian FX is holding up given the uncertain trade environment. Perhaps it's because equity investors have to invest somewhere.
Disclosure: I/we have no positions in any stocks mentioned, and no plans to initiate any positions within the next 72 hours. I wrote this article myself, and it expresses my own opinions. I am not receiving compensation for it. I have no business relationship with any company whose stock is mentioned in this article.
Additional disclosure: This publication has been prepared by ING solely for information purposes irrespective of a particular user's means, financial situation or investment objectives. The information does not constitute investment recommendation, and nor is it investment, legal or tax advice or an offer or solicitation to purchase or sell any financial instrument.