There is no limit to my desire to get an early and accurate read on the U.S. economy, which at the end of the day is what dictates the future returns on our investments.
I flew over one of my favorite leading economic indicators only last week.
Honda (NYSE:HMC) and Nissan (OTCPK:NSANY) import millions of cars each year through their Benicia, California, facilities, where they are loaded onto hundreds of rail cars for shipment to points inland as far as Chicago.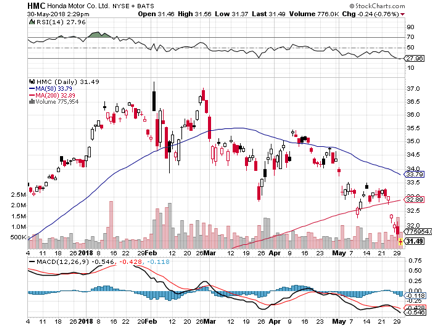 In 2009, when the U.S. car market shrank to an annualized 8.5 million units, I flew over the site and it was choked with thousands of cars parked bumper to bumper in their white plastic wrappings, rusting in the blazing sun and bereft of buyers.
Then, "cash for clunkers" hit (remember that?). The lots were emptied in a matter of weeks, with mile-long trains lumbering inland, only stopping to add extra engines to get over the High Sierras at Donner Pass. The stock market took off like a rocket, with the auto companies leading.
I flew over the site last weekend, and guess what? The lots are full again. U.S. auto sales peaked in October 2017 when they fell just short of a 19 million annualized rate. As of the end of April this year they had fallen to a 17.53 million annualized rate. May is looking worse still.
And this is what I'm worried about. Auto sales may not only be peaking for this economic cycle. They may be peaking for all time.
This is my logic.
As they slowly age, Millennials are about to become the principal buyers of automobiles. The problem is that Millennials are purchasing cars at a far slower rate than previous generations.
This is because they have a much higher concentration in urban areas where the cost of car ownership is the most expensive in history. $40 for parking for an evening? Give me a break. But good luck finding free on-street parking, and if you do your windows will probably get smashed.
In cities such as San Francisco, public transportation, bicycles, and electric scooters are the preferred mode of transportation.
It doesn't help that this generation is shouldering the burden of the bulk of $1.5 trillion in student loan debt. When you owe $2,000 a month in interest, there is little room for a car payment, and you probably don't have the credit rating to buy a car anyway.
When they do buy cars, all electric is their first choice, if they can get access to overnight charging. A lot of companies are making this easy by offering free charging for electric commuters in corporate parking lots. This explains why Tesla (NASDAQ:TSLA) has taken deposits from 400,000 for their low-end Tesla 3, which has a two-year waiting list for new buyers.
When Millennials do drive, such as on business, for weekend trips or summer vacations, they either rent or "share." Driving around the city you see cars parked everywhere with bizarre names like Upshift, Getaround, Zipcar, Turo, and Casual Carpool.
Indeed, Detroit takes the car sharing threat so seriously that the Big Three have all bought into the technology, with General Motors (GM) taking a stake in Maven. GM plans to start its own peer-to-peer car sharing service this summer.
This is all a mystery for my generation, which grew up tearing apart old cars and putting them back together. I spent a year trying to put the engine on my 1955 Volkswagen back together. When I gave up, I towed the car and a big box full of greasy parts to a local mechanic, a German Army veteran. When he finished, even he had four parts left over.
You know who believes my rash, possible MAD theory? Investors in auto stocks, one of the worst performing sectors of the stock market this year. Shares such as those of GM keep breaking new valuation lows.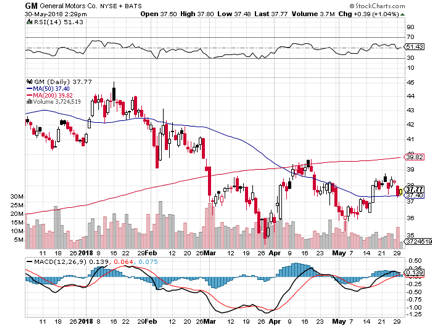 What was GM's price earnings multiple today? Try a miserable zero since the company loses money, one of the lowest of all S&P 500 stocks. Hapless portfolio managers keep getting sucked into the shares, which have become one of the ultimate value traps.
It is all further evidence that my cautious view on the U.S. economy is correct, that multiple crises overseas are ahead of us, and that the stock market could drop 5% to 10% at any time. The auto industry should lead the charge to the downside, especially GM and Ford (NYSE:F).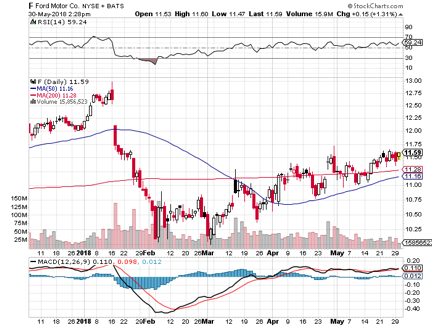 As for Tesla, better to buy the car than the stock.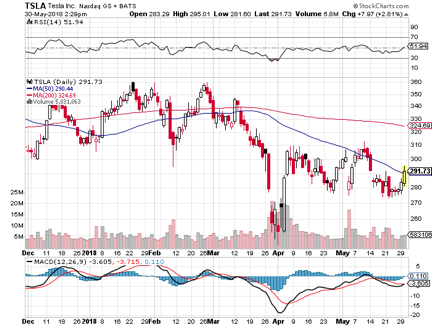 Disclosure: I/we have no positions in any stocks mentioned, and no plans to initiate any positions within the next 72 hours.
I wrote this article myself, and it expresses my own opinions. I am not receiving compensation for it (other than from Seeking Alpha). I have no business relationship with any company whose stock is mentioned in this article.