Many people don't know how the stock market evolved as a result of the events of 9/11. On my podcast on Wednesday, I spoke to Kenny Polcari, who is a 30 year veteran of the New York Stock Exchange. Kenny has spent decades on the floor of the New York Stock Exchange and also, at the time of 9/11, had an office in the second World Trade Center.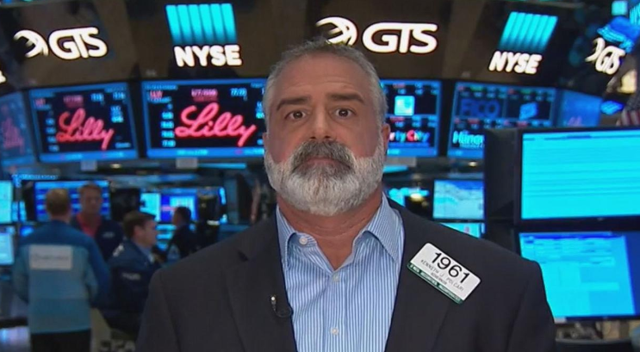 In this podcast, Kenny walks through an emotional recollection of the events of 9/11 and talks about how equity markets and the New York Stock Exchange in particular has changed as a result of the events of that day.

He discusses how the New York Stock Exchange was a central hub for all markets at the time and how 9/11 completely debilitated all US markets and caused a panic in currency markets and the futures market. From there, Kenny goes on to not only recall the events of the day, but talk about how, going forward, the exchanges have moved to rectify having "all of their eggs in one basket".

For those that don't know Kenny, he is a mainstay on CNBC and a worldwide well-known floor trader. From his bio:
His 30 years of experience has taken him from the birth of the greatest bull market, to the crash of '87, the roaring '90's, the .com implosion, decimalization, 9/11, Regulation NMS, the merger between the NYSE / ARCA, then NYSE/Euronext, automation, HFT, and fragmentation. He is an engaging public speaker and you can find him speaking at industry & investor conferences, as well as colleges, forums and major asset manager events. He is at ease speaking about NYSE history, rules & regulation, former & current market structure including internalization, HFT and fragmentation and how those changes have forever changed the face of the U.S. capital markets and what that means to the investor. He writes a daily "Morning Thoughts" missive that is an informative, engaging and entertaining look at global markets and provides insight into the day's action. It has gained wide popularity and has become a signature of his "boots on the ground" analytical style. He is a member of STA and NOIP and is a guest lecturer for The American College. He holds the series 7, 24, 27, 55, 63 registrations.
Our most recent conversation is here:
This piggybacks off of our first podcast that we did several weeks prior here - which talks about the markets and Kenny's start from the 70's up through 2001:
To subscribe to future podcasts, you can use this link to go through Podbean or this link to subscribe on the Apple iTunes store. You can also subscribe to them on YouTube.
All content created and owned by Quoth the Raven Research, LLC. All podcast content is subject to this disclaimer.
Disclosure: I/we have no positions in any stocks mentioned, and no plans to initiate any positions within the next 72 hours.
I wrote this article myself, and it expresses my own opinions. I am not receiving compensation for it (other than from Seeking Alpha). I have no business relationship with any company whose stock is mentioned in this article.