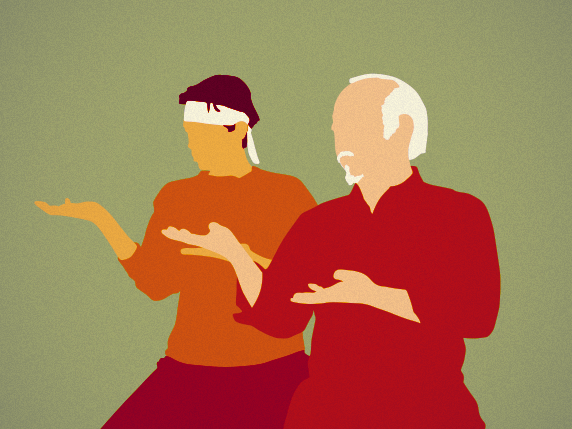 (From 99u)
Introduction
Anyone who has met me knows that, for years, I have been friends with an older gentleman, I've called him Harry, who is somewhat of a stock market wizard. He was able to retire at an early age, invested his money, and has been riding on the dividends since then. Through my conversations with him, I developed a stock market screen that I like to check on occasion to see what pops up. It looks something like this:
Large Cap Stocks Only Positive Free Cash Flow Current Ratio > 1.5 Quick Ratio > 1.0 Debt to Equity < 0.4 Positive Net Profit Margin Increased Dividends for Ten Straight Years Dividend Yield > 2%
When I first studied this process three years ago, it returned a nice robust 10.58%, but for Harry, it is not about capital gains. It's all about dividends. His favorite phrase is, "safe and secure," when describes a dividend worth owning.
This past week I dropped by his house to see how he is doing. Of course, the conversation turned to stocks, as they always do.
What Harry Is Talking About
Harry was pretty up front with me, and he asked what I was looking at. I gave him this list, from my own research. If one wants to see how I pick dividend stocks, check my article on Foot Locker.
| | | | | | | |
| --- | --- | --- | --- | --- | --- | --- |
| Ticker | Name | Last | Yield (%) | Five Year Dividend Growth (%) | Average Recommendation | Fair Value (DDM) |
| | Cardinal Health Inc | $52.66 | 3.62 | 15.86 | HOLD | $55.60 |
| | Hormel Foods Corp | $35.79 | 2.10 | 17.80 | BUY | $56.57 |
| | Target Corp | $72.80 | 3.41 | 13.07 | HOLD | $81.95 |
(Table 1)
When I showed him the list, he was pretty impressed. He especially liked Cardinal and Target, because while he likes 2%, he really likes 3%. Why wouldn't he like these? All three are members of a group of stocks called Dividend Aristocrats, those being companies where dividends have been increasing for 25 years.
He then drilled me with some questions.
"What do you think about Century Link (NYSE: CTL)?" I was ready for this one, because Harry's been pushing this agenda for a few months.
"I don't like it," I responded. "The dividend is not safe."
"What? Are you stupid?" Obviously, I felt like I was talking to an older member of my family, so I want to be respectful, but he continued. "I told you to buy it when the dividend yield was over 15%. Now it's over 12%."
I rejoined. "Harry, they cut their dividend six years ago, and they can't cover the dividend they're paying now." It is important to note that Century Link's earnings are $2.02/share and their dividend is $2.16/share.
Harry had a ready answer. "Did they cut it zero?"
"No," I answered.
"Then what are you worried about?" he asked back, "Besides, it's still better than your 3%."
"Harry, I just can't recommend a company where they're paying out more than they earn. I just don't feel right about it."
At this point, I started to steer the conversation toward other companies he is watching. I already knew his two favorite companies are Honeywell (NYSE: HON) and Southern Company (NYSE: SO). He has also told me to keep my eyes on Clorox (NYSE: CLX).
He decided to ask me about one more stock. "What do you think about GE (NYSE: GE)?"
"I liked it better when Jack Welch was in charge. I am not a fan that they've cut their dividend in half. Sorry, Harry, I know you're a fan, but I just can't get myself there." As an interesting aside, GE has yielded 4.39% with reinvested dividends since 1995. This is WORSE than its 5.07% yield without reinvested dividends. Obviously, that is a strategy that does not always work.
On this day, though, he brought a huge notebook, full of ledgers. Each ledger had pages (yes plural) dedicated to the stocks he owns. It's low technology. No computers involved. I am providing a screen shot of his ledger sheet here. The original layout is from Financial Publications (1958), and I cannot find the company online to give them proper credit. I am also providing a link to the sheet if you wish.
On each ledger, Harry had entries for his stock purchases, but no sells. He is a true "Buy and Hold" forever kind of investor. I once asked him when the last time was he sold anything. "I don't know," is always the answer. He also documented each dividend payment. There was data going all the way back to 1969. Some of his stocks, like Clorox, had pages of dividend records. It was detailed and meticulous.
"What do you think?" he asked.
"Harry, this is a lot of information. Why did you start this?"
"We didn't have computers then, so I wanted a way to keep track of my information. I see no reason to stop now."
Harry stood up, and started to head indoors. "Wait a minute. I'll be right back?" When he returned, he handed me stack of annual reports that were recently released. "Here, I thought you might want these."
He placed in my hands a stack of annual reports. Of course, one was from CenturyLink, but he also handed me reports from:
What struck me about this list of stocks, is that not all of them are dividend heavy holdings, including one, AdvanSix, not paying a dividend at all. This is not the first time I became aware non-yielding stock Harry owns. He often likes to brag about owning Berkshire Hathaway Inc. (NYSE:BRK.B).
We finished the conversation by Harry inquiring, "Do you still own IBM (NYSE: IBM)?"
"Yes, I do. I still think it will turn up as the new business model takes hold. Just like when they went from typewriters to computers. They're just in a transition period." Harry agreed. At least I have that going form.
The next day, Harry called all excited. "Hey, I just heard from an analyst that General Motors (NYSE: GM) is supposed to double in the next two years!" What is the dividend yield for GM? A nice 4.02%. I am betting that will be part of our next conversation.
Takeaways
My takeaways from my conversations with Harry center on how intimate he is with his holdings. He studies every detail, every event, and every publication they send out. Too often, these same publications are thrown in the recycle bin by most of us. Not for Harry. He reads and underlines them, so he at least has a mental record of what the companies are doing.
I will use Raytheon as an example, and list what was underlined, or highlighted. Note: Italicized citations are direct from Raytheon's annual report, with boldfaced added.
Net sales growing from $23,321 million in 2015 to $25,348 million in 2017. (Annual Report, p. 1)
Dividends per share growing from $2.68/share to $3.19/share. (Annual Report, p. 1)
"At the beginning of 2107, I told the Raytheon team that the year ahead would be a defining one for the company. A dynamic geopolitical environment, increased threats to world peace, and the accelerating pace of technological change were just some of the challenges we recognized." ~Thomas Kennedy, Chairman and CEO. (Annual Report, p. 3)
We remain focused on deploying capital in ways that create value for Raytheon shareholders and customers, including internal investments to support our growth, a sustainable and competitive dividend…(Annual Report, p. 3)
To this end, Raytheon in 2017 increased its dividend for the 13th consecutive year… (Annual Report, p. 3)
Our principal executive offices are located at 870 Winter Street, Waltham, Massachusetts 02451. (Form 10K, p. 1)
As of December 31, 2017, we had approximately 64,000 employees. (Form 10k, p. 11)
At February 12, 2018, there were 21,414 record holders of our common stock. Our common stock is traded at the New York Stock Exchange under the symbol "RTN." (Form 10k, p. 25)
Under the Five-Year Statistical Summary, the diluted earnings share were compared to the dividends declared per share for each year from 2013 to 2017. (Form 10k, p. 27)
Cash dividends per share at $3.19 circled. (Form 10k, p. 68)
Dividends declared per share for 2015-2016 (Form 10k, p. 79)
I was struck how much emphasis was placed on sales growth, earnings growth, and the sustainability of the dividend. No less than three times, Harry highlighted information about the dividend. Also notice, though, that he also focused on what the company did. He knows Raytheon's story, and he can repeat it.
Beyond this conversation, Harry has never owned a mutual fund, ETF, or bond. He is an all-equity investor. He would have no interest in a Risk Tolerance Profile. Individual stocks are the only way he goes, and has been working for him for 50 years.
Disclosures
Even though, this is a piece more about a friendship than stocks, here are a few pesky disclosures to share:
Past performance is not an indicator of future performance.
This post is illustrative and educational and is not a specific offer of products or services.
Information on this blog is not an offer to buy or sell, or a solicitation of any offer to buy or sell the securities mentioned herein.
Information presented is believed to be factual and up-to-date, but we do not guarantee its accuracy and it should not be regarded as a complete analysis of the subjects discussed.
All expressions of opinion reflect the judgment of the authors as of the date of publication and are subject to change.
Investments in individual sectors or companies may be more volatile than investments that diversify across many industry sectors and companies.
Certain sectors of the market may expose an investor to more risk than others.
Diversification does not assure or guarantee better performance and cannot eliminate the risk of investment losses.
I will wish you luck, and be happy.
Disclosure: I am/we are long IBM. I wrote this article myself, and it expresses my own opinions. I am not receiving compensation for it (other than from Seeking Alpha). I have no business relationship with any company whose stock is mentioned in this article.