Welcome to the storage forecast edition of Natural Gas Daily!
For the week of 6/8, we are forecasting a storage build of 90 Bcf. A build of 90 Bcf would be compared to +81 Bcf last year and +97 Bcf for the five-year average.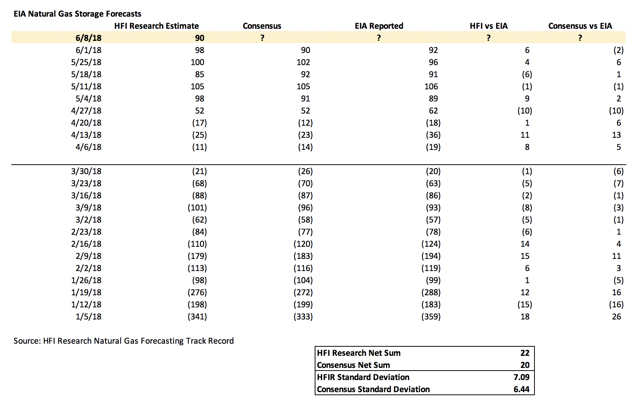 Comparing this week's fundamental variable changes, this is what we see: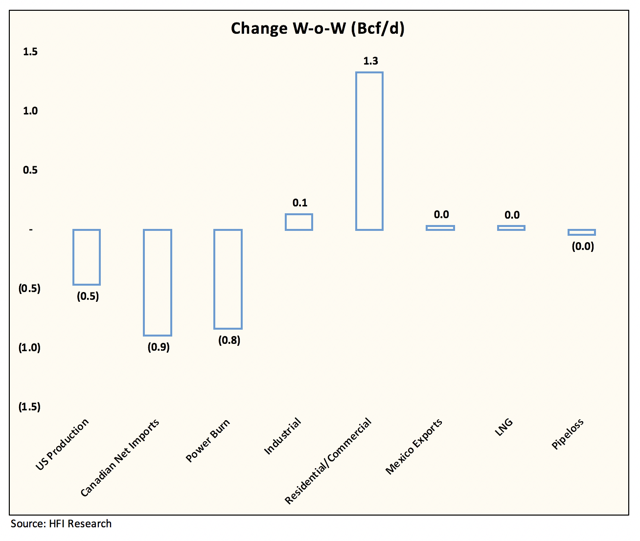 Lower 48 Production This Week
Lower 48 production decreased this week by ~0.5 Bcf/d.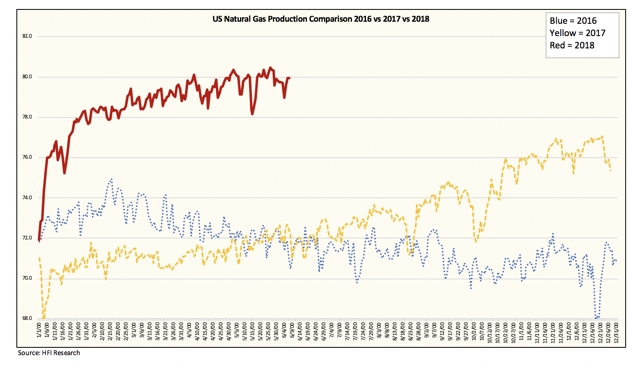 Lower 48 production declined earlier in the week, but has since recovered. Even with Leach XPress out, nominations haven't changed as the gas has been rerouted.
Most of the production recovery is seen in Northeast, while Texas gas production has stalled over the last month. Permian gas takeaway capacity will hit a limit over the summer, and the issues regarding this will likely also slow down oil production as well. We will be watching this closely.
Canadian Gas Net Imports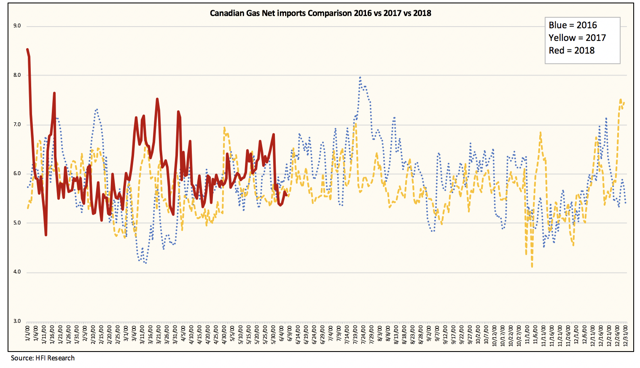 Canadian gas net imports took it on the chin this week declining ~0.9 Bcf/d w-o-w. Rover phase 2, as we covered earlier in the week, is now hitting Vector pipeline and pushing more gas to the East. The St. Clair interconnect with TransCanada in Ontario showed a jump of ~0.5 Bcf/d.
Canadian gas storage continues to steep its deficit to the 5-year average, but AECO gas prices remain depressed nonetheless due to bottleneck issues.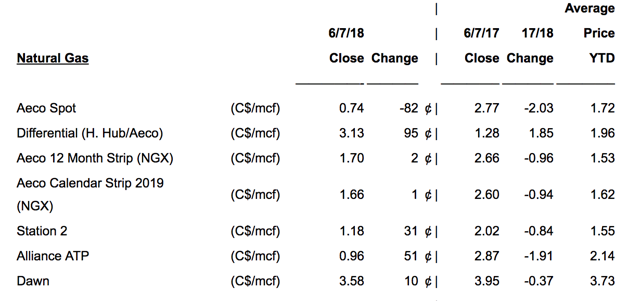 Source: PSAC
Weather Models Show Higher CDDs
Lastly, ECMWF-EPS showed higher CDDs in the latest 12z update. During the 00z update (morning weather model update), we noticed that the 15-day range was turning bullish once again. We exited our DGAZ long position after holding for just 1-day and for a return of 4.11%.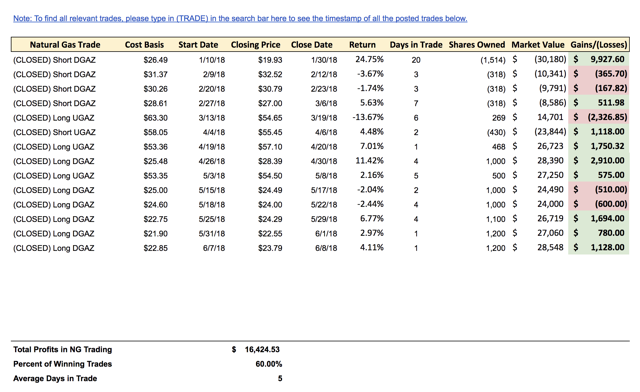 With the fundamental setup not leaning bearish or bullish either way, natural gas prices will be very sensitive to CDD changes. Storage injections are expected to still be close to the 5-year average, but so far, mother nature has been very supportive for the bulls.
We will be watching the weather model changes over the weekend closely.
For now, we are on the sidelines waiting for the next trade setup. All of our trade alerts will be posted to subscribers first. If you are interested in what we have to offer in our service, please see here for more info.
Disclosure: I/we have no positions in any stocks mentioned, and no plans to initiate any positions within the next 72 hours. I wrote this article myself, and it expresses my own opinions. I am not receiving compensation for it (other than from Seeking Alpha). I have no business relationship with any company whose stock is mentioned in this article.