Overall, the British pound has seen a steady rise against the greenback since mid-2016 when Brexit was announced.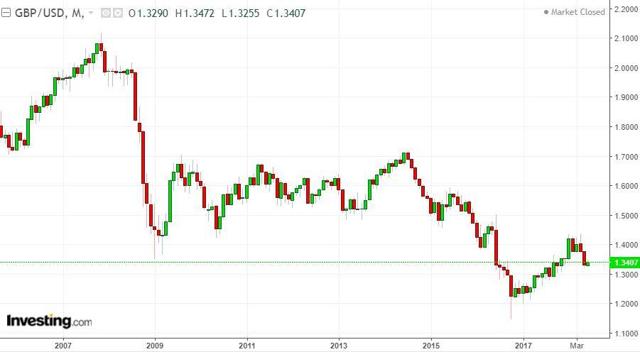 The one major draw that the British pound had for investors was that the currency was likely to trade with a significant upside given that economic data resulting directly from Brexit was not as bad as had been feared. Britain continued to show respectable GDP growth, and with a rate hike set to take place in August, growth does not appear to be significantly under threat.
With that being said, recent developments have placed the Brexit negotiations under significant uncertainty. The issue of a hard border with Northern Ireland has been brought under question again, with a "backstop" arrangement set to remain in place potentially up till the end of 2021, effectively keeping Britain within the customs union to avoid implementation of a hard border. However, disagreements exist over whether this should be applied solely to Northern Ireland or across the United Kingdom as a whole.
Additionally, a potential resignation of Brexit secretary David Davis last week over such a backstop had increased tensions regarding negotiations, and therefore the pound had taken a hit back to a low of 1.3407: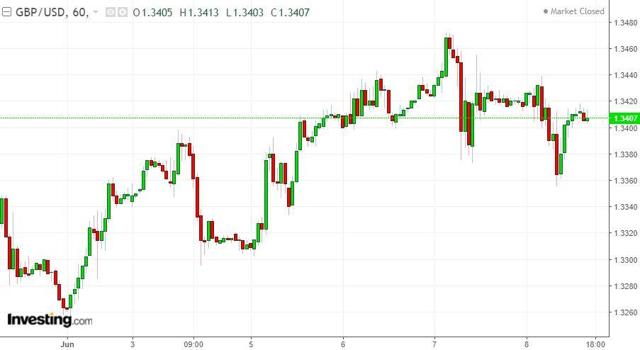 More broadly, the pound has taken quite a descent against the greenback since mid-April, and much of this had stemmed from indications that the Bank of England may not be raising rates in May – which ultimately came to pass.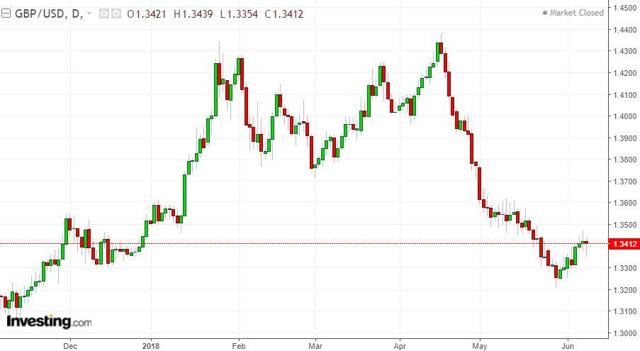 However, a rate rise is more certain in August given that inflation has been trading above the target of 2% and therefore would be necessary to prevent further price growth.
There is a risk that we could now see the ramifications of Brexit start to unfold as far as trade is concerned. For instance, EU car manufacturers are now being advised to cease using UK parts to build cars as doing so would fall out of the "EU origin" rules which stipulate that 55 percent or more of car parts must have originated from a country belonging to the EU – which the UK technically will not this time next year.
Should we see similar restrictions as a result, then it is likely that exports from the United Kingdom would drop significantly, which would result in a significant drop in demand for the pound.
Even with a potential interest rate rise on the way, I cannot see a legitimate reason to be bullish the pound at this point in time. While I previously cited the pound as being in a good position to rise – for which we saw significant upward momentum at the end of May – I now take the stance that markets will become overly nervous regarding the implications of Brexit for trade – which is nearing ever closer. Given the uncertainty associated with the pound, I would not be trading this currency right now.
Disclosure: I/we have no positions in any stocks mentioned, and no plans to initiate any positions within the next 72 hours.
I wrote this article myself, and it expresses my own opinions. I am not receiving compensation for it (other than from Seeking Alpha). I have no business relationship with any company whose stock is mentioned in this article.