It's very important as an investor to watch the IPO market. One of the major reasons for going public is that a company or new sector has shown tremendous growth and the public markets may allow for higher market caps if there is excitement in the sector.
One of the reasons for being a public company is that this gives the ability to use its shares to make more acquisitions. A liquid stock could entice a potential seller for potential mergers. Plus, public markets also give greater credibility to companies who have to disclose financial information.
This week, we have seen some very significant IPO news in two exciting sectors which are connected as they are both critical for clean energy.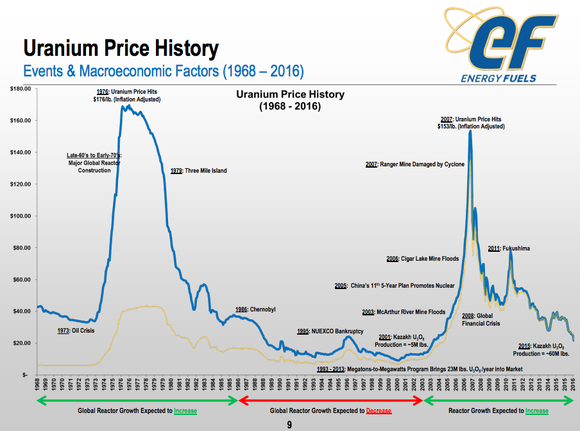 Uranium (URA) is one of the few commodities other than silver (SLV) and rare earths (REMX) that have not participated yet with a major rally across the commodity sector, especially in the clean energy metals. I know the excitement is in lithium (LIT) and cobalt but we can't forget the other clean energy metals such as rare earths, uranium, and silver for solar.
Cameco and Kazakhstan have announced production cutbacks and mine shutdowns for many months now. According to the WSJ (paywalled), they think the bounce of interest in uranium is only temporary and the trend will continue down. However, I am seeing signs we could be at possibly a bottom turning point.
The uranium producers are losing money at these spot levels. Just look at Cameco's last earnings report and their recent mine shutdown. This is exactly the low price situation in a commodity which has led to a bust cycle. Don't fall asleep: busts are usually what sets up the next boom.
Remember, nuclear power plants are being built right now all around the world at a greater pace than closures, especially due to growth from China and India which is experiencing the effects of dirty energy sources such as coal.
The uranium (URA) sector appears to be bottoming and Yellow Cake, a new IPO, has attracted a major investor who is making a bet on uranium bottoming. Yellow Cake will be funded by Uranium Royalty Corp. (URC) for $25 million to identify uranium royalties and to buy uranium royalties on potential uranium mines.
A major IPO like this could further tighten a uranium market that has already seen mines shutdown and production curbed due to the low price. News that Yellow Cake has been successful is a good sign for uranium bulls who may be trying to pick a bottom here.
So why would investors be buying an IPO in a commodity where most of the uranium producers are operating at a loss? Many of the current producers have contracts at higher prices and when that terminates that could put further pressure on current mines?
Since Fukushima the uranium price has dropped significantly more than 60%. Yellow Cake is not investing in uranium producers struggling but looking to buy uranium spot like Uranium Participation Corp (OTCPK:URPTF) does in North America or like what Cobalt 27 (OTCQX:CBLLF) does where they invest in Cobalt in forms of streams, royalties and direct interests in mineral properties containing cobalt.
Just like Cobalt 27's IPO took the cobalt market by surprise and started off a flurry of activity in the sector, maybe Yellow Cake, which mirrors itself after Cobalt 27, will do something similar in the uranium sector.
Nuclear power is crucial for the Chinese, who are building new nuclear reactors at a record pace. In addition, they are way ahead in the electric vehicle battery market and the lithium sector (LIT).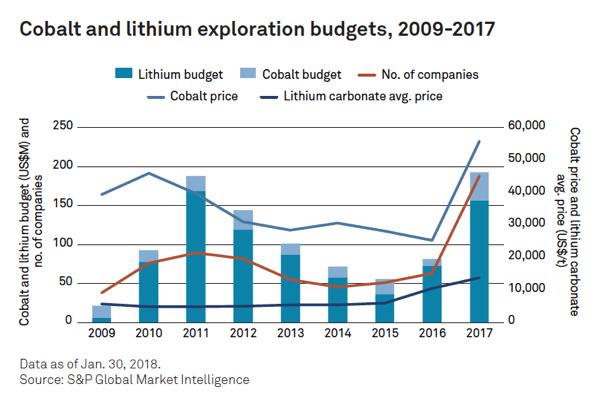 Look at a major IPO which came out this week: Contemporary Amperex Technology Co. Ltd. (CATL) jumped higher (paywalled) on its first day of trading to be valued at over $12 billion. CATL wants to position itself as a leader in the electric vehicle battery market, a competitive pack that includes Tesla (TSLA), Panasonic (OTCPK:PCRFY), and LG Chem (OTC:LGCOF).
This is possible thanks to support from the government, which has made the electrification of the car in China a national priority. China provides very generous subsidies for purchasers of electric vehicles and tries to curb the buying of gas powered cars.
It will be tough for the West to compete against the Chinese here who have made a national decision to push the electric vehicle industry as it did the rare earth sector for high tech back in the 1980's.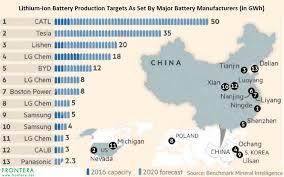 The funds raised for the IPO will allow (CATL) to build a new gigafactory in China and possibly in Germany to develop even more advanced batteries used by leading car companies such as Toyota, BMW and Volkswagen.
IPOs both in uranium and lithium could be a signal to investors that the growth in these clean energy commodities may be just beginning. The electrification of the car in China is a national priority as evidenced by CATL as they need clean air. They are also leading the world in the new nuclear buildout as they need much more electricity but can't afford the costs of dirtier air suffocating major cities with huge populations.
The money raised in these IPO's could create further demand for acquisitions and increased liquidity which both sectors truly need. Maybe we will hear of more M&A in uranium and lithium later this year?
For conservative investors who want exposure to the clean energy metals such as uranium and lithium it may be wise to stick to the ETFs which diversify the risk. They hold usually the largest caps in the sector.
However, for more aggressive speculators they should actively search for junior uranium and lithium miners who are drilling or developing high grade lithium and uranium deposits in mining friendly jurisdictions. These could lead to outsized gains but are much more risky as a lot of these mining projects could fail due to technical challenges. I'm hopeful that these recent IPOs will improve the liquidity in the ETFs and large caps and eventually make its way down the food chain to the juniors where some can go from pennies to dollars.
Disclosure: I/we have no positions in any stocks mentioned, and no plans to initiate any positions within the next 72 hours.
I wrote this article myself, and it expresses my own opinions. I am not receiving compensation for it (other than from Seeking Alpha). I have no business relationship with any company whose stock is mentioned in this article.
Editor's Note: This article discusses one or more securities that do not trade on a major U.S. exchange. Please be aware of the risks associated with these stocks.