By George Evans, CIO, Equities and Portfolio Manager and Alice Fricke, Senior Client Portfolio Manager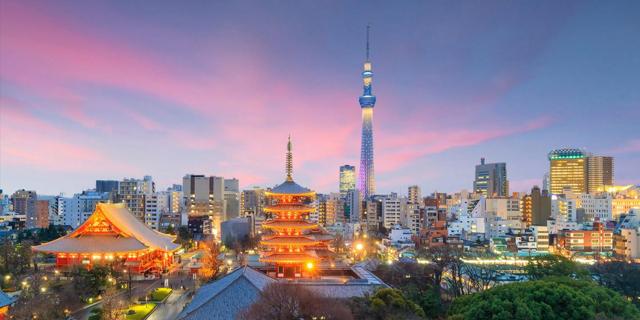 For the first time since Oppenheimer International Growth Fund was opened more than 20 years ago, we are finding an increasing number of companies in which we would like to invest… in Japan.
During the past two years, we have seen a sea change in the quality of corporate governance in Japan. Call it the third of Prime Minister Shinzo Abe's arrows, the policy initiatives of Abenomics that were announced at the end of 2012. First came monetary easing. Fiscal stimulus followed. Structural reform is now underway. The goal of these initiatives is to allocate capital more productively in Japan, and thereby raise shareholder returns to engender a virtuous cycle of investment, innovation, new business development, and growth. The catalyst for this structural reform has been the engagement of a key member of Japan Inc. in the fight for it. (During the 1980s "Japan Inc." became the nickname for the Japanese government and business sector, given how closely they work together.)
As Japan's population ages, an increasing number of people need to live off pensions, and fixed income investments simply do not provide a high enough return to support the need. Therefore, the Government Pension Investment Fund began increasing its investment allocation to equities in late 2014, and pushing for higher returns, transparency and accountability from the rest of Japan Inc.1 Increasingly, it is getting it.
The Tokyo Stock Exchange formulated the Corporate Governance Code and the Corporate Stewardship Code and brought these codes into force in mid-2015. The reaction from the corporate community has been swift.
Many More Firms Have Return Targets
Since 2014 the number of listed companies with multiple outside directors has more than quadrupled. The percentage of companies citing Return on Equity and Return on Asset targets in their medium-term plans have nearly doubled to more than 50%. Dividends have risen to a record high.2
We have seen this progress in our own meetings with Japanese corporate management teams over the past few years. First, they talked with us about capital costs and return. Then they started putting a page with a return target into their presentations. Now, an increasing number have moved beyond that token page to actual implementation, with return targets for each operating division, key performance measures for progress towards them, and employee incentives to encourage and reward their progress. We are even seeing some conglomerates close low-performing business units. As a result, the companies in Japan that we are willing to consider for investment - what we believe is our opportunity set - is higher than it has ever been.
Appealing Stocks that Fit Our Investment Themes
Over the past year and a half, we have doubled our Japanese holdings, adding five companies to our portfolio, all within our long-lasting investment themes. As a play on the rising mass affluence across the emerging markets, especially in Asia, we bought the world's leading agricultural equipment supplier for the mechanization of rice farming. We acquired a furniture retailer that is expanding into China, a company with no debt that for each of the last 10 years has produced rising revenue and a return on invested capital in the mid-teens percentage range.3
Another one of our investment themes is mobility, as technology and new services are enabling people and goods to move around more freely and enhancing how they do so. We've added a firm that is also a high capital returner: a niche automobile manufacturer whose return on invested capital is surpassed only by Ferrari. As an additional mobility play, we bought one of the two world leaders in automotive LED headlight technology. To enable driver-assist features, light needs to be thrown further and more brightly in front of the vehicle, but without blinding other drivers. The potential growth in the addressable market for this technology is very promising as driver-assist technology is incorporated into a rising portion of the world's vehicle fleet.
We also seek to invest in companies that are helping people and businesses manage the rising volume of data. Within this "data deluge" theme, we have added a Japanese conglomerate that is melding its industrial hardware and informational offerings into Internet of Things solutions for its industrial customers. More importantly, it is closing down money-losing divisions and selling off non-core assets. Until recently, this sort of behavior was unheard of in Japan.
Throughout its history, Japan has shown an ability to transform aspects of itself – and at a lightning rate of speed – once a societal consensus to do so has been reached. That may be what is happening now. It may be the beginning of a new dawn in Japan.
However, as bottom-up investors, we do not have to determine if that broader social change is happening. What is important to us is that, one by one, we are finding Japanese companies we want to own that we think are participating in the growth streams that we believe will drive the global economy in the decades ahead.
Source: The Wall Street Journal, Giant Japanese Fund Set to Invest More in Stocks, Foreign Bonds
Source: Nikko Asset Management June 2017 report, "Improving Japanese Shareholder Returns Ahead."
Source: Bloomberg, as of February 20, 2018
Mutual funds and exchange traded funds are subject to market risk and volatility. Shares may gain or lose value. Foreign investments may be volatile and involve additional expenses and special risks, including currency fluctuations, foreign taxes, regulatory and geopolitical risks. Emerging and developing market investments may be especially volatile. Eurozone investments may be subject to volatility and liquidity issues. Investments in securities of growth companies may be volatile. Mid-sized company stock is typically more volatile than that of larger company stock. It may take a substantial period of time to realize a gain on an investment in a mid-sized company, if any gain is realized at all. Diversification does not guarantee profit or protect against loss. The mention of specific countries, securities or sectors does not constitute a recommendation by any particular fund or by OppenheimerFunds, Inc.
These views represent the opinions of OppenheimerFunds, Inc. and are not intended as investment advice or to predict or depict the performance of any investment. These views are as of the publication date, and are subject to change based on subsequent developments.
Carefully consider fund investment objectives, risks, charges, and expenses.
OppenheimerFunds is not affiliated with Seeking Alpha.
©2018 OppenheimerFunds Distributor, Inc.
Disclosure: I/we have no positions in any stocks mentioned, and no plans to initiate any positions within the next 72 hours.
I wrote this article myself, and it expresses my own opinions. I am not receiving compensation for it. I have no business relationship with any company whose stock is mentioned in this article.