Introduction
Closed-end funds do not seem like the best place to be for active traders, at least on paper. However, these products have been our bread and butter for a while now, and as long as we are capable of detecting opportunities and successfully acting on them, we intend to keep on rolling.
Active followers have taken note of the 'Weekly Review' series, and it would only be appropriate to complement these articles with a follow-up, like this one, whose goal is to highlight the funds of interest to us.
Statistical Comparison And Potential Trades
Over the past two months, we saw a significant recovery of the municipal sector and the depicted chart of iShares National AMT-Free Muni Bond ETF (MUB) can prove that. Despite the fact, it is still too early to talk about some sustainable trend. Most of the funds are trading at a discount, and based on the current market conditions, the period is favorable for expansion of the "Long" positions, and it is still difficult to find a statistical reason to include "Short" candidates to our portfolio.
Most of the analysts and investors pay serious attention to the upcoming decision of the Federal Reserve about the interest rates. For the municipal closed-end funds, the economic conditions of expected higher interest rates can be a gathering storm for their prices. For a long-term investor who is looking for good bargains, the recent situation provides us with strong statistical reasons to seek potential "Buy" additions to our portfolio.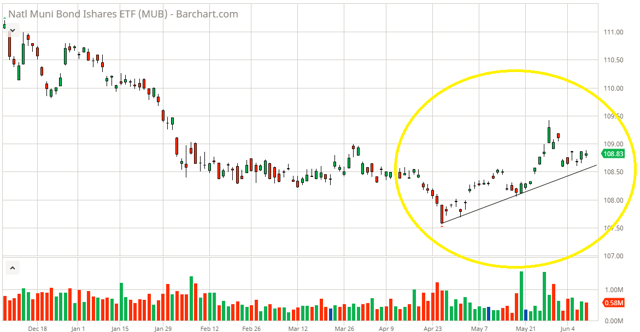 Source: Barchart.com - iShares National AMT-Free Muni Bond ETF
My target is to find good fundamental characteristics in the funds and to combine them with a statistical edge in order to take a position. Our Weekly Review article proved that we have many interesting "Long" candidates in the sector.
The fund which caught my attention is Nuveen CA Muni Value (NCA). Probably, the first thing that you notice is that the fund is non-leveraged. So, for those of you who prefer non-leveraged funds, our analysis may grab your attention. Of course, I believe it will be interesting to all of you to review because it is always a good idea to include a non-leveraged fund to your portfolio.

Source: CEFConnect.com, Nuveen CA Muni Value
Expectedly, Nuveen CA Muni Value does not have one of the highest return on net asset value in the sector. It will be difficult to compete with leveraged funds. Then, let us compare oranges to oranges: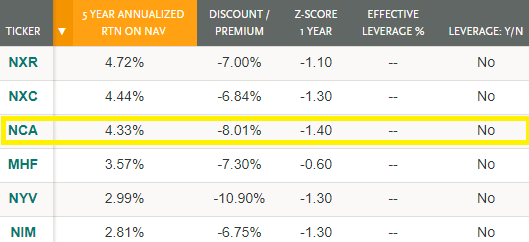 Source: CEFConnect.com, Nuveen CA Muni Value
The Nuveen CA Muni Value has the lowest Z-score and it is a good combination of a return and a discount. Below, you can notice that many of the leveraged funds are not able to provide a higher return.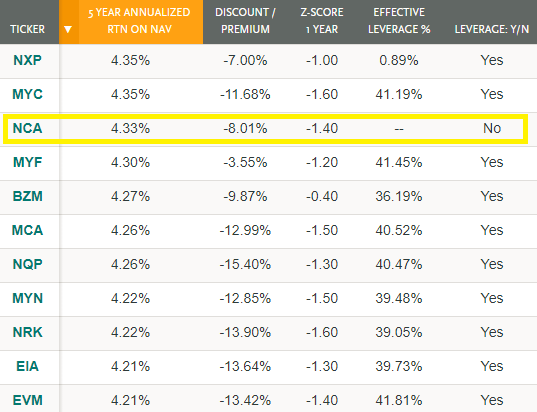 Source: CEFConnect.com, Nuveen CA Muni Value
The chart below only proves that the current spread between price and net asset value is significantly widened, and we have not observed such situation over past five years.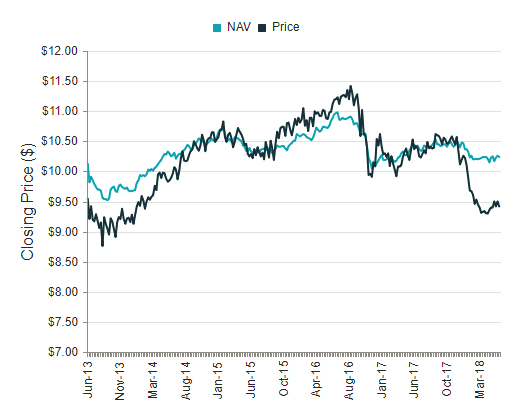 Source: CEFConnect.com, Nuveen CA Muni Value
The fund's average daily volume is 49,000 shares, so there should not be much to worry about. The fund provides us with a good quality of assets. The main part of the investments is labeled as "AA" rating. The current monthly dividend is $0.0285 per common share.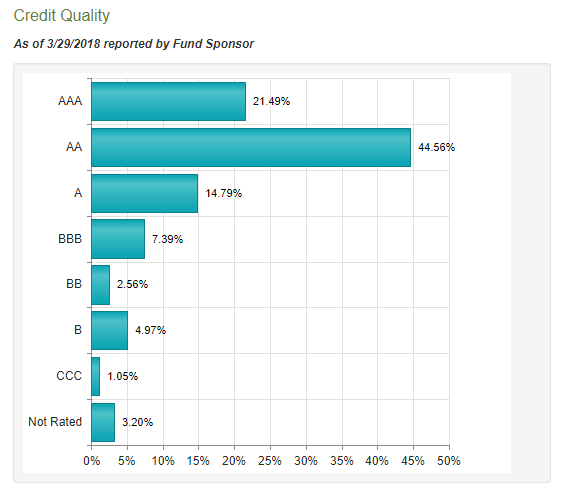 Source: CEFConnect.com, Nuveen CA Muni Value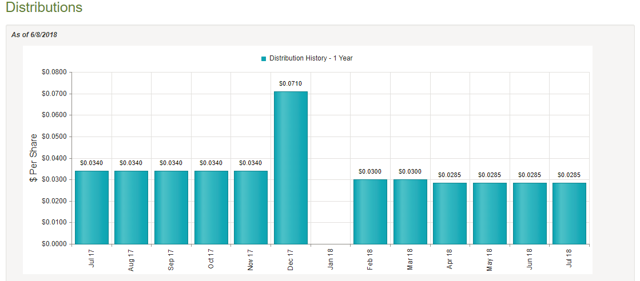 Source: CEFConnect.com, Nuveen CA Muni Value
Something interesting for me is to see how the price fluctuation can be explained by the main index for municipal bond closed-end funds, the iShares National Muni Bond ETF. The pure statistics is an important part of my analysis: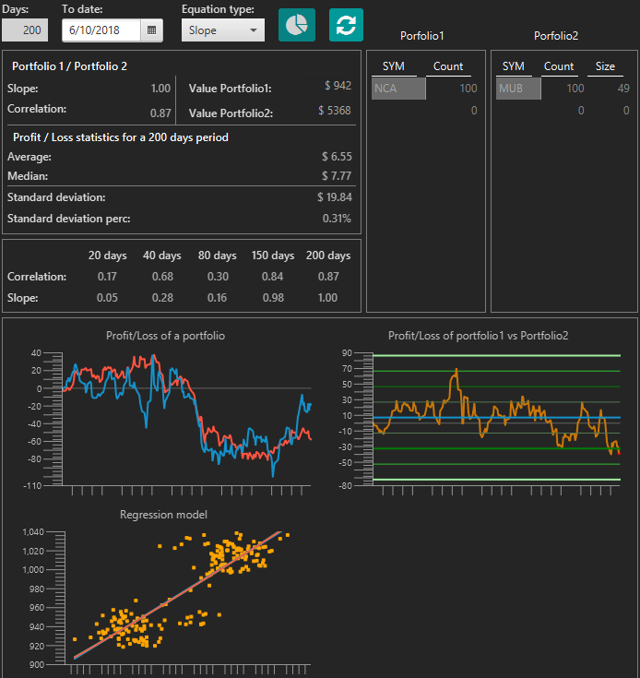 Source: Author's software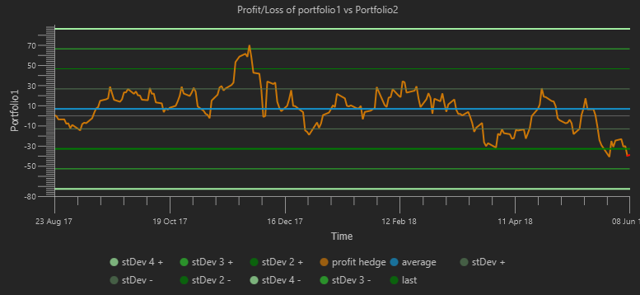 Source: Author's software
Conclusion
Municipal bond closed-end funds seem beaten up, shaken by dividend cuts - which are a healthy necessity most of the time - and full, or perhaps not as much by now, of investors who are scared of the rising interest rate environment. There is a good reason to consider restructuring your portfolio in accordance with the bigger picture. However, in our view, the selling might have gone too far, and there are candidates from this sector for a mean reversion trade, at the very least.
Based on the data that I have reviewed, NCA can be potential "Long" addition to your portfolio.
Note: This article was originally published for our subscribers on 6/10/2018 and some figures and charts may not be entirely up to date.
Trade With Beta
At 'Trade With Beta' we also pay close attention to Closed-end Funds and are always keeping an eye on them for directional and arbitrage opportunities created by market price deviations. As you can guess, timing is crucial in these kinds of trades, therefore you are welcome to join us for early access and the discussions accompanying this kind of trades
Disclosure: I/we have no positions in any stocks mentioned, but may initiate a long position in NCA over the next 72 hours. I wrote this article myself, and it expresses my own opinions. I am not receiving compensation for it (other than from Seeking Alpha). I have no business relationship with any company whose stock is mentioned in this article.