The Executive Interview series, as part of Tech Investment Insights, provide you with exclusive interviews with newsmakers, industry leaders, and experts in the technology industry.
Interviews do not imply endorsement of the company, its products, or any associated securities. Rather, it is meant to provide you more information for your consideration from those currently directly in the industry itself.
Recently I had the opportunity to correspond with Michelle Peluso, Senior Vice President and Chief Marketing Officer of IBM (IBM). She also previously served as CMO at Citigroup (C), as well as CEO of Gilt and Travelocity.
IBM, also known as the International Business Machines Corporation, is one of America's oldest computing hardware and software development companies. Founded in 1911, it has over the years created a wide array of products and services for both business/institutions as well as consumers.
Notable inventions over the decades include the ATM, floppy disks, IBM mainframes, and many more inventions in both hardware and software.
In 2017 IBM brought in revenue of $79.1 billion with net income of $5.8 billion (which includes the $5.5 billion deferred tax asset charge due to the U.S. corporate tax reform bill - 2016 net income was $11.9 billion, for context). It currently has an adjusted TTM P/E of 12.34 and a 4.28% TTM dividend yield.
A long-time favorite of Warren Buffet until recently, the company in the past few years has seen significant competitive challenges from other hardware and software companies as the technology sector (XLK) continues to rapidly accelerate in its innovative pace.
Nonetheless, IBM has a variety of products in the hardware, software, and services spaces that it hopes will allow it continue to be competitive, such as its high-profile IBM Watson that gained Jeopardy! fame and has seen much business use since.
The company's market capitalization currently stands at $134 billion, down from its market capitalization of about $240 billion in the earlier part of the 2010's and in the late 1990's.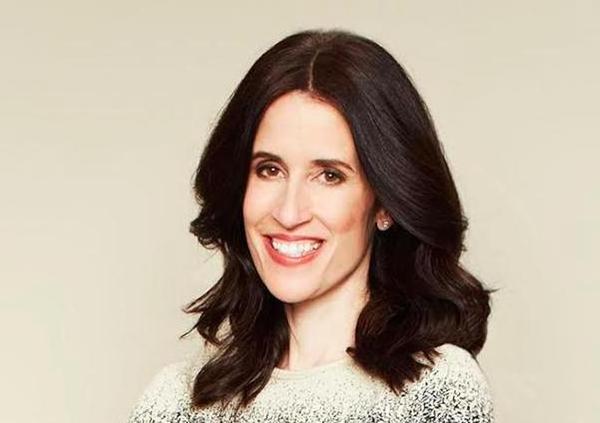 (Figure: Michelle Peluso, Source: IBM, permission granted)
Q: Among the many technology brands out there, particularly in the analytics, cloud, storage sectors, what do you think makes IBM's brand distinct?
A: IBM has always been at that rich intersection between technology and progress. We connect emerging technologies with deep industry expertise to fundamentally change the way the world works by building smarter businesses. In many cases, we've been working with our clients for decades and know their business like it was our own. They turn to us as their partner as they transform their businesses with AI, the cloud, blockchain, security and so much more. Our leading technology, our industry expertise, and the strength of our relationships is the reason we're the backbone of the world's economy, and our clients are the leaders within their respective industries – 10 of the largest global banks and 9 of the top 10 retailers use the IBM Cloud. Half of the world's telecommunications IT infrastructure is managed by IBM Services, and IBM Systems (mainframe, cognitive systems and storage) support 87 percent of all credit card transactions and nearly $8 trillion in payments.
Q: Most of the current major companies in the tech sector were founded only in the past one to two decades, with the oldest ones just one or two decades before that. IBM, however, was founded in 1911. How has the company retained its ability to adapt, innovate, and remain a gigantic player in the industry, particularly in the ever-changing tech sector?
A: IBM has always been dedicated to our clients and their success. We've reinvented ourselves era after era to help our clients in an industry that's never stopped innovating. IBM has always known that our true value is our ability to teach our clients something new. The reason we're a leading player in the industry is because the IBMer has always been able to see what's next and bring a different point of view. The IBMer is diverse – whether that's diversity in gender, race, background, thought, etc. Making the right investments, the right acquisitions, staying true to our core values, and continuing to build a pool of exceptional, diverse talent is how we've withstood the test of time.
Q: Everyone knows IBM's Watson, which took the world by storm several years ago on Jeopardy and showcased to the general public the rapid development of AI. Besides Watson, what is the most fascinating and interesting IBM product at the moment, either currently released or upcoming?
A: There are a number of emerging technologies that are really fascinating to me right now. First of all, it's important to note that all of these services are delivered on the IBM Cloud, which, at nearly $18 billion, is one of the big three cloud providers today.
For me, blockchain and the implications it has for so many industries and ecosystems is profound. IBM has hundreds of blockchain projects underway within industries such as luxury goods, supply chain management and food safety. Recently, we announced TrustChain, an active blockchain network in collaboration with leaders in the gold and diamond industry to track and authenticate diamonds, jewels and precious metals at all stages from mine to market. We also work with Maersk to help manage and track tens of millions of shipping containers by digitizing the supply chain process. IBM has partnerships with food producers and retailers, like Dole, Nestlé, Kroger and Walmart to detect sources of contamination in the global food supply chain using blockchain.
As a marketer, it's especially interesting when you think about media buying. In the past, you would see about 80 cents of each advertising dollar get in front of the customer. Today, that's down to about 40-50 cents. With blockchain, marketers can reconcile better and faster, track their advertising spend to understand how much of their investment actually reaches their desired audience, and potentially cut out some tolls along the way. When you also consider places where you really don't want your brand to show up, this also has potential for questions of brand safety.
Q: In Q4 2017 IBM reported year-on-year revenue growth for the first time in over 5 years, followed by another quarter of year-on-year growth in Q1 2018. Is this a sign of changing times at IBM?
A: The technology industry has seen its fair share of radical change – before you're adopting the latest technology for your business, there's something new right around the corner. We have repositioned IBM precisely for those changes, particularly in key growth areas like cloud, AI, blockchain, security and IoT.
Today, nearly half of IBM's revenue comes from these segments – businesses we weren't in six years ago. It's the reason why we're one of the top three cloud providers. It's why our security business was up 65 percent when we reported 1Q results. It's also about skills that are aligned with the jobs and expertise needed for tomorrow's workplace – 50 percent of IBMers have joined the company in the last five years, and over that time, we've invested $2.5 billion in training. This is proof that IBM's investment strategy is paying off and will continue to do so for the long term.
Q: Which of IBM's segments do you believe is most worth watching and has the most potential for driving IBM's growth in the near future?
A: IBM's biggest opportunity is and has always been to serve our enterprise clients. We are the cloud for business. We have the AI for enterprise. There's enormous growth opportunity as more and more companies move into the cloud to reap the benefits of cloud computing. And I'm particularly excited about how AI will transform every profession, and the role IBM will play with our clients in shepherding this new era of technology in responsibly.Clients want cloud solutions that enable them to unlock their data to make faster decisions and run smarter businesses. They want to manage their applications, data and layer new tools on top of the cloud. Companies are coming to IBM because of its secure enterprise cloud platform that delivers high value services. It's a tremendously exciting time for our clients as this new era of technology provides so many opportunities.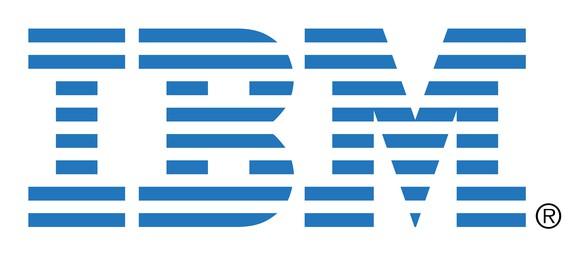 (Source: IBM)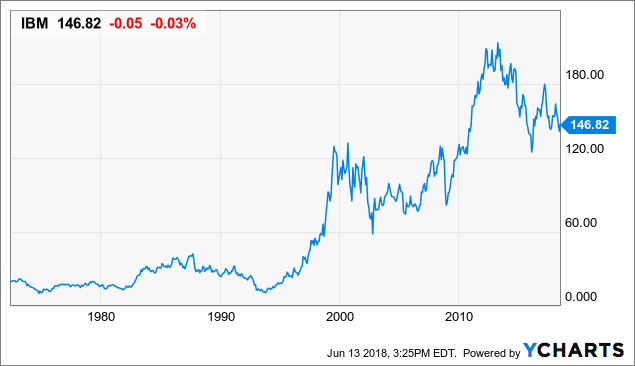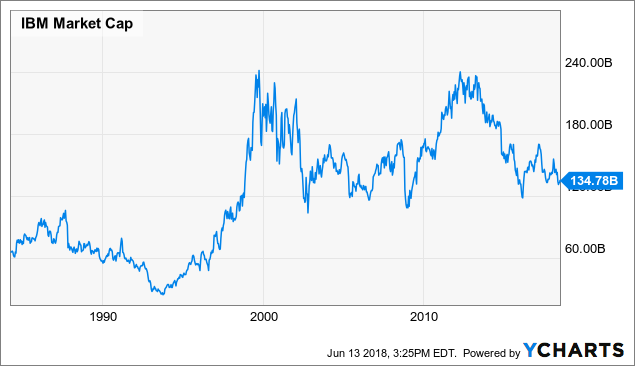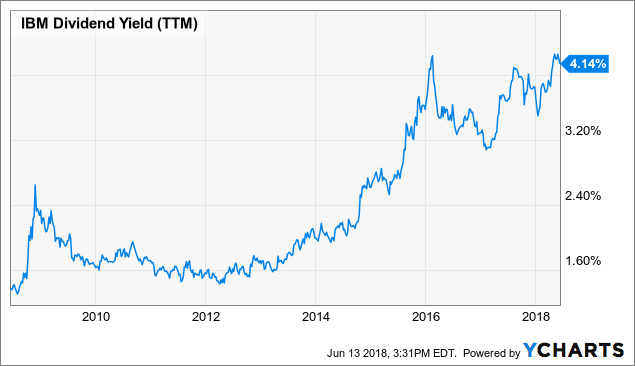 Explore other segments of Tech Investment Insights' Executive Interview series below:
At Tech Investment Insights' rating system, IBM is at the moment rated as "Market Neutral," indicating current valuation growth expectations that are likely in line with the broader market, with low portfolio deviation impact.
At Tech Investment Insights I discuss specific companies and investment products that I believe are especially poised to gain in the market, as well as the one to avoid.
Focusing on technology in particular, I provide you updated risk-reward ratings of dozens of companies, price targets on potential worthwhile investments, portfolio strategies, and alluring risks to avoid. I hope you will give it a look.
Disclosure: I am/we are long FDN.
I wrote this article myself, and it expresses my own opinions. I am not receiving compensation for it (other than from Seeking Alpha). I have no business relationship with any company whose stock is mentioned in this article.