Smartphone maker Xiaomi (XI) is encroaching on its much-anticipated public listing, expected later this month. For those of us who are interested, there is a caveat...the shares are being listed on the Hong Kong Stock Exchange. Those with larger brokers should still have the ability to trade the stock, but I have seen "Robinhood" referenced a lot lately, and this will not allow trading ability.

Source: HNFC
The confirmation of a Hong Kong IPO comes after listing approval, which was reported on Thursday June 7th. Xiaomi's IPO is making waves for a couple of reasons: size and content. The IPO is expected to raise $10 billion at a valuation up to $100 billion, marking the biggest listing since Alibaba (BABA). The content of the IPO is also historic. Xiaomi is expected to be the first company to list shares with weighted voting rights since the HKEX changed its rules earlier this year.
Updated Performance
Earlier this week Xiaomi released an update on its financial performance and also released its latest quarterly results. The results could reinforce the potential high valuation the company is seeking to be listed at, but consensus is looking at the $60-$70 billion range.
Revenues for Q1'18 were 30% (RMB 34.41 billion) of 2017 total revenues. Revenue was supported by the massive growth seen in phone sales, which grew 87.8% despite a decreasing macro environment. What is also exciting is that, despite the massive growth, smartphone revenue made up a smaller proportion of total revenues. In 2017, smartphones represented a little more than 70% of total revenues, but in Q1 this decreased to 67%. The reliance upon China is also decreasing as the company moves into other markets such as India and Europe.

Source: Technode
Most news is headlining how the company managed to post a $1.1 billion loss for the quarter. Most, not all, fail to mention that this is due to one-time expenses. If it were not for these expenses Xiaomi would have been in the black for the quarter. It is important to remember that management has stated that all profits from smartphone sales will be capped at 5%.
Newsworthy
A few stories have come to light recently, and it is not yet seen whether these will have a meaningful impact on future performance for the company. Some of these stories are minor but may evolve, while some that seem big may not materialize into anything. The aforementioned earnings report will not be included here.
One possible concern comes from the US. Lawmakers have begun investigating Google (GOOG) as a 'bi-kill' victim from the Facebook (FB) data scandal. The questioning focuses on the partnerships with Chinese companies Tencent (OTCPK:TCEHY) and Xiaomi. This resulted in the sell-off of Tencent stock, directly impacting Hong Kong's Hang Seng Index (OTCPK:HSXUF).
Another story is the reports of environmental malice from the supplier to Xiaomi. An environmental group inside China found acidity levels in the Suzhou water to 1,000x higher than government allowance. As a result, the group has demanded that Xiaomi suspends its IPO until it can prove either reparations or false accusations. This new scandal is rearing its nasty head, as now the HKEX announced that they would look into the matter, along with the government. If this wasn't bad enough, now investors may walk away as populations become more environmentally-friendly, and use their money to advocate for that view.
*PS: The picture below is a little ironic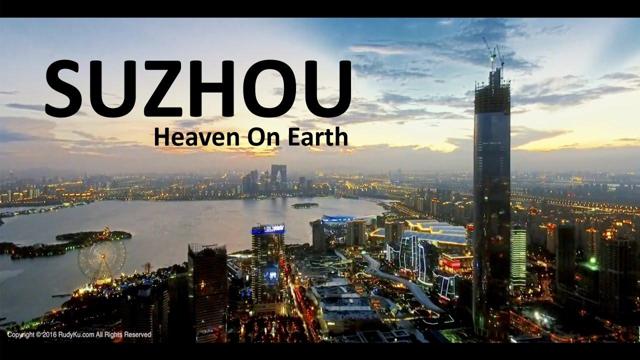 Source: YouTube
Another development is the creation of new mutual funds in China that look to focus on tech IPOs. These funds are seeking to raise upwards of $47 billion but are met with concern over straining liquidity. These funds take advantage of the CDRs which are similar to ADRs. This allows investors to get exposure to these stocks before the entire market does, similar to how institutional investors might. Even though Xiaomi is aiming for a Hong Kong IPO, they are planning to list CDRs on the Shanghai exchange as well, to participate in these funds.
The last story is a positive one. Xiaomi is beginning its push into the European markets, and it's aggressive. The company is eyeing large markets, and has launched stores in France and Italy already. In less than a year, the company has sold ~2.4 million phones inside the continent. Xiaomi has the cost-advantage for the European markets and this is quoted here:
" 'What consumers want is a device that looks like an iPhone, performs like an iPhone, but is half the price of an iPhone ... and Xiaomi has been able to nail it,' Jeronimo said."
Conclusion
Xiaomi is in an exciting time. With a record-breaking IPO on the horizon, a one-of-a-kind turnaround story, and early success in the European markets, early investors may be in for a wild ride. The success of its phones have been seen in China and India, but it is important that the company continue to ramp up its IoT segment for more profits. Either way, if the company is valued at $60 billion on day 1, it may shoot up to $100 billion since that is the number that has been thrown around for weeks, PLUS the company just released some very nice quarterly numbers. For those that are interested, this may be the listing of the year, even if it is in international markets.
Disclosure: I/we have no positions in any stocks mentioned, and no plans to initiate any positions within the next 72 hours.
I wrote this article myself, and it expresses my own opinions. I am not receiving compensation for it (other than from Seeking Alpha). I have no business relationship with any company whose stock is mentioned in this article.