"Whoever fights monsters should see to it that in the process he does not become a monster. And if you gaze long enough into an abyss, the abyss will gaze back into you." - Friedrich Nietzsche
Today, we are going to talk about two major disease areas that are garnering billions of dollars of development money from both drug giants and small cap concerns alike. One area is seeing some significant recent progress while the other remains the "black hole" for research money across the industry.
I am talking, of course, about Alzheimer's and NASH. The former has seen nothing but failure for the most part over the years. Tens of billions have been spent, but the industry still is not entirely sure what even causes the dreaded affliction that is affecting more and more of the population given the aging demographics of the country.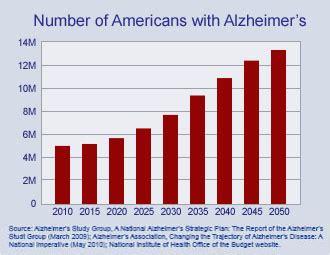 This week Eli Lilly (NYSE:LLY) and AstraZeneca (NYSE:AZN) abandoned their late stage joint effort using a BACE inhibitor to treat Alzheimer's after spending hundreds of millions of dollars on this failed quest. BACE inhibitors are just the latest theory about the disease that seems to have completely shot down at this point. This failure followed similar ones at Merck (NYSE:MRK) and Johnson & Johnson (NYSE:JNJ).
The shares of small cap vTv Therapeutics (VTVT) fell nearly 15% yesterday. The company announced after the bell Tuesday that Part B of its Phase 3 STEADFAST study assessing azeliragon in people with mild Alzheimer's disease failed to achieve the co-primary endpoints.

Then there is the saga of Axovant Sciences (AXON) whose stock was crushed when its once promising AD candidate failed in trials late last year. The company had to terminated the program, announce a huge restructuring and pursue other disease areas.

Meanwhile, considerable progress is being made in the study and treatment of NASH, which is fast becoming the most expensive affliction of the liver now that cures have been found for Hepatitis C.

Last week, Madrigal Pharmaceuticals (NASDAQ:MDGL) soared in trading after disclosing encouraging midstage trial results to treat NASH. Earlier this week, it was micro-cap Galmed Pharmaceuticals (NASDAQ:GLMD) roaring forward in premarket trading after announcing top-line data from its Phase 2b ARREST study assessing its lead drug candidate Aramchol for NASH.

Madrigal is already being mentioned as a likely buyout target and M&A activity is quite likely to pick up in this subsector given the huge potential of a NASH cure or treatment.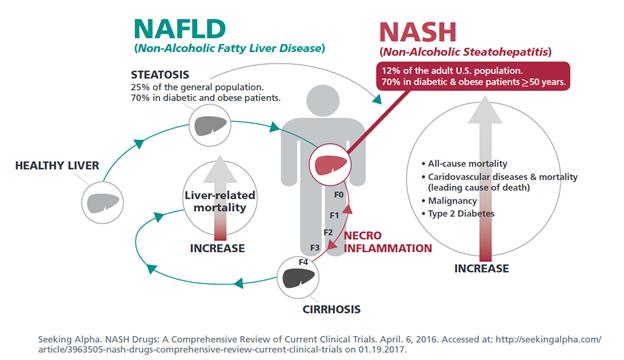 It is quite possible several treatments are eventually brought to market a la the Hep C space where Gilead Sciences (GILD), Merck (MRK) and AbbVie (ABBV) are major players. I think investors should action that possibility by making several small bets in the NASH space as no one can be sure who will be the first to develop the first approved treatment.
I prefer doing this via Buy-Write option strategies due to the typical large premiums involved in this high beta space. Given it will years before any likely product actually hits the market, the prospect of being able to "roll" this strategy over several times is high as well. Names that have a presence in the NASH space that looking promising that I have done this on include Conatus Pharmaceuticals (CNAT), Intercept Pharmaceuticals (ICPT) and Viking Therapeutics (VKTX). We did a deeper dive on Intercept on Tuesday. We also provided an update on Viking from our sister feed The Busted IPO Forum that same day.
"There are no heroes ... in life, the monsters win." - George R.R. Martin
Author's Note: To get these types of articles and Instablogs on attractive biotech and pharma stocks as soon as they are published, just click here for my profile. Hit the big orange "Follow" button and choose the real-time alerts option.
Disclosure: I am/we are long ABBV,CNAT,GILD,ICPT,MDGL,VKTX.
I wrote this article myself, and it expresses my own opinions. I am not receiving compensation for it (other than from Seeking Alpha). I have no business relationship with any company whose stock is mentioned in this article.
Editor's Note: This article covers one or more microcap stocks. Please be aware of the risks associated with these stocks.