Consumers crave brand names. Whether they have the willingness or ability to pay for it, we seek items that make us feel good and elevate our social status. The luxury scene has exploded, and American brands including Michael Kors, Coach, Kate Spade, Ralph Lauren, and Calvin Klein seem to be more and more prevalent every year as increasing amounts of consumers seem to be toting around recognizable handbags or wearing branded shirts. But does that mean the fashion houses behind these great American brands are riding the wave of success? Not entirely so. While the domestic market is healthy and consumer spending on luxury goods in American continues to lead globally, the European powerhouses (LMHH, Kering, and Hermes) have captured not just Americans but also the fast growing global luxury consumers.
Stagnation for American Luxury Brands
Household names such as Michael Kors (KORS), Tapestry (TPR) which owns Coach and Kate Spade, and Tiffany & Co (TIF) have long been desires of American consumers. Yet despite the long attachment of American consumers to these brands, there has been little but stagnation to their overall growth in recent years. From 2014 through 2017, sales for Tiffany & Co. went from $4.03 billion to $4.0 billion, sales for Michael Kors from $3.3 billion to $4.5 billion, and Tapestry from $4.8 billion to $4.5 billion.
Sure Michael Kors is an outlier, posting growth of 36% sales growth over this time period; however, margins have completely deteriorated. At sales of $3.3 billion, Michael Kors posted net income of $661 million, for a margin of 20%. At sales of $4.5 billion, the company posted net income of $552 million, for a margin of 12%. Since January of 2014 to June of 2018, the stock has also depreciated nearly 25%. Tapestry fell 21%. Tiffany & Co rose roughly 52% over the same time period, but this constitutes a year over year growth of only 11% when other luxury brands have produced much higher growth as will be discussed later.
While it's on these companies for a failure to go global and reach new customers, it's also part of underlying trends in the consumer markets for these luxury goods. In a comparison study on millennial shoppers interested in luxury goods in the U.S., U.K., Italy, and China, Deloitte found that American millennials trail far behind the other markets in terms of luxury spending. 26% of millennials responding to the survey reported not purchasing a high fashion/luxury good in the past 12 months as compared to 18% in Italy, 12% in the U.K., and 9% in China. It doesn't bode well for American luxury manufacturers who are not capturing over a quarter of consumers who are even interested in their product. Millennial consumers still want status and luxury, Pamela Danziger of Forbes says, but the power of e-commerce has led to the rise of challenger brands that create more connectable brand value for their consumers. Millennials in America also seek deals, and more and more consumers seek off-price, stylish goods that they can find at local department stores. Often, it means purchasing off-brand, hurting sales for Michael Kors, Coach, and others.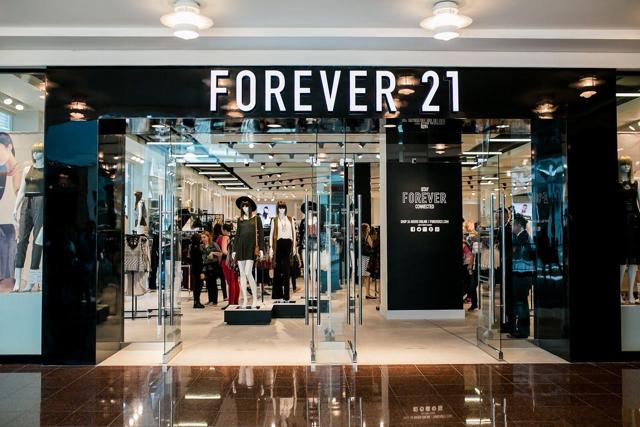 Forever 21 is a popular and fast growing challenger brand that offers the most current fashion trends at much lower prices than traditional American luxury brands.
The Foreign Powerhouses Charge Ahead
LVMH (OTCPK:LVMHF). Kering (OTCPK:PPRUF). Hermes (OTCPK:HESAF). If you're not familiar with the first two, LVMH owns luxury fashion brands including Louis Vuitton and Dior but also specialty spirits Belvedere, Hennessy, and others. Kering owns global leaders including Gucci, Yves Saint Laurent, and Bottega Veneta.
It's been covered that the American luxury leaders have fared poorly over the past few years. What about the French fashion giants?
Over the same period (2013-2017), revenues for LVMH rose from $30 billion to $42.6 billion (42% increase), Kering up from $10 billion to $15.5 billion (55% increase), and Hermes up from $4.1 billion to $5.5 billion (34% increase). Despite a little lagging growth from Hermes, the company grew its net income from $850 million to a little over $1.2 billion, maintaining a healthy margin of around 22%, never dipping below 20% in the past five years.
The majority of the products put out by these companies are ultra-luxury goods that most of us wouldn't even think of buying. With small handbags going for thousands of dollars, you'd think that if consumers weren't buying $200 Michael Kors handbags, then surely they're not dishing out thousands for Gucci, Louis Vuitton, and Hermes? Wrong. The consumers are in a completely different category. The American luxury brands like Coach, Michael Kors, and some Tiffany products are certainly expensive but not entirely out of reach for someone on an upper-middle class income. They can be found in a variety of different stores, they do holiday sales, and there's dozens of "challenger brands" popping up every day to tweak their brand offering and pricing to cut away at the big players' market share.
When was the last time you ever heard of a Gucci sale? Or a Birkin Bag from Hermes on discount? It doesn't happen. And while it deters 98% of consumers, it doesn't matter. The consumers paying high premiums and four to five figures for their products are non-cyclical customers. During a recession, an upper-middle class consumer may very well opt for the $40 handbag versus the $200 one. But the consumer who spends big on high fashion? They're buying it no matter what. While it's a little sad to admit, the ultra-rich really aren't affected by the recession, and they sure aren't going to cut back on spending when the market takes a dive.
More importantly, the spending on luxury for these goods is global. While Michael Kors, Coach, and Tiffany are largely American made and American bought, the three French brands make their fortunes abroad. A McKinsey research study attributed the rise in global luxury spending to be almost entirely due to the Chinese market. McKinsey estimates that 75% of the total growth in luxury spending from 2008 - 2016, representing over $65 billion in spending growth, could be attributed to Chinese consumer purchases both in China and abroad.
With global growth, relatively non-cyclical customer purchasing, and extremely high brand value, these three companies have been able to generate consistent growth despite their sky high product prices.
What's the Move?
I wouldn't recommend an over concentration in any of these companies, despite the tremendous growth they have seen. LVMH and Kering produce high value, highly sought after products with a global market. Yet inconsistent net income margins along with a high debt-equity ratio of 1.38 compared to Kering and Hermes could spell trouble should global demand slow for its products. Kering has seen some pretty nice growth lately, but its history of low margins (7.34% average since 2014) is less than desirable.
That leaves Hermes. It's definitely the most expensive with a P/E of roughly 47, which can cause quick retreats as is occurring lately with a recent 10% rundown. However, there might not be a less cyclical luxury company out there. While the three American brands as well as LVMH and Kering all declined during the Great Recession, Hermes gained 5 percent in share price and sales grew 8.5% from 2008-2009. It's on such a higher level in price that its customer purchasing behavior is truly immune to economic setbacks. Its margins are incredible, too. Net income margins haven't dipped below 20% in the past 5 years and EBITDA margins have been at or above 35% in the past three years. Hermes can just get away with highway robbery with its prices because it commands the luxury market at the highest price points. I think Hermes is a great stock to hold, though I would definitely hold off on buying for a few weeks to see where this recent rundown in share price goes. It may present an opportunity for an attractive entry point.
You might not be able to buy a $30,000 Hermes Birkin Bag, but you can ride the spending habits of those who do.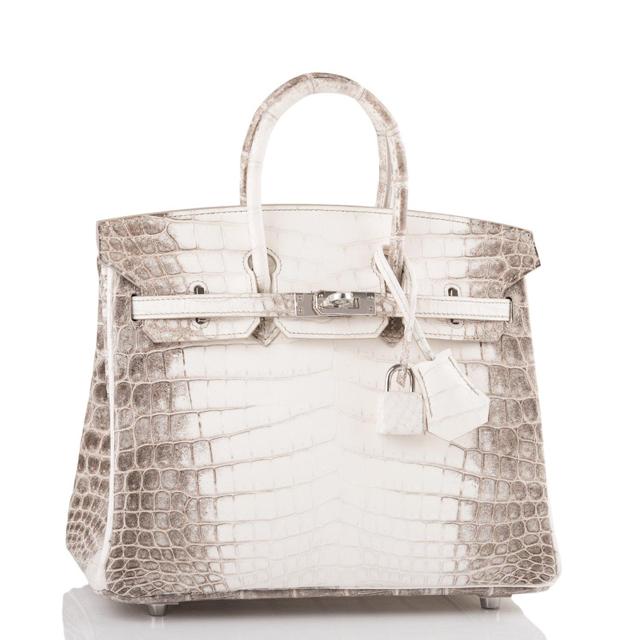 Disclosure: I/we have no positions in any stocks mentioned, and no plans to initiate any positions within the next 72 hours.
I wrote this article myself, and it expresses my own opinions. I am not receiving compensation for it (other than from Seeking Alpha). I have no business relationship with any company whose stock is mentioned in this article.
Editor's Note: This article discusses one or more securities that do not trade on a major U.S. exchange. Please be aware of the risks associated with these stocks.