In the last entry of this series we took a look at top ideas from Cormorant Asset Management, a hedge fund with high returns, relatively high turnover and heavily overweight in their top three holdings.
This is the last entry in the Institutional Top Ideas series (for now)- as usual we try to place ourselves in the mindset of the managers and analysts of these succesful funds. We do so humbly, knowing that we don't have access to their research or thought processes (and keeping in mind that positions are constantly changing) - nevertheless, it is an interesting exercise that I hope readers find useful.
After this series concludes, I hope readers will tune into my weekend blog posts ¨JF´s Biotech Week in Review¨, where I continue to report institutional positions and biotech news of note along with other information of value.
Today's Fund: Great Point Partners
Founded: 2003
Manager: Jeffrey Jay And David Kroin
Strategy: Long/short
Relevant Reading Material: Public equity overview & differentiators
Market Value:$673,402,000
Top 10 Holdings %: 60.63%
Turnover %: 91.89%
Time Held Top 20 holdings: 2.30 quarters
Performance 6/16- 4/18: 111.98%

Figure 1: Performance compared to S&P Total Return Index (source: Whale Wisdom)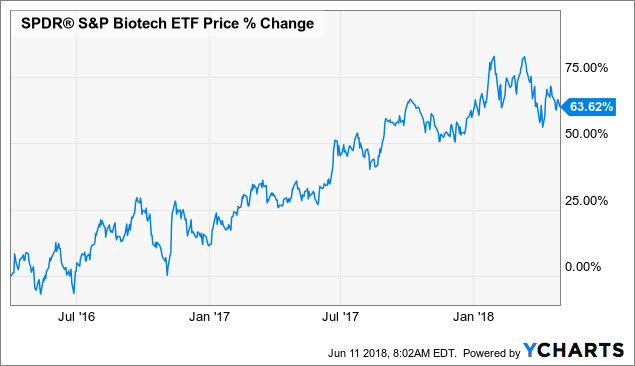 Top 5 Weighted Biotech Positions:
#1: Iovance Biotherapeutics (IOVA) @ 8.33% of portfolio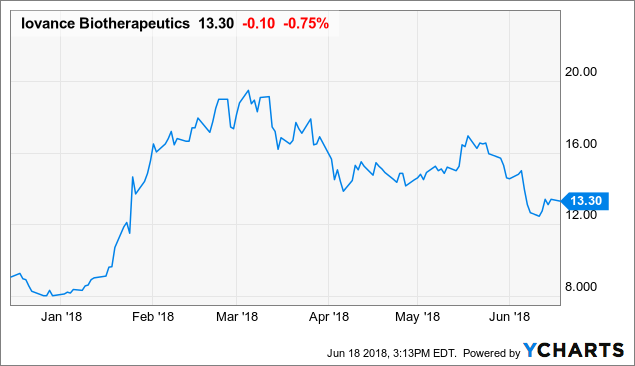 Possible 1 Sentence Thesis: There´s been increasing clinical validation for their tumor infiltrating lymphocytes (TIL) technology in various oncology indications (provides significant derisking), the approach could have safety advantages over CAR-T (differentiation), they have a solid balance sheet, institutional clustering is an important green flag, ongoing progress of clinical trials bodes well and data from a melanoma study (and at least one other indication) presented in the second half of the year could push this one higher.
Opinion: The fund has been adding aggresively to this position and I agree it looks attractive with data in melanoma and at least one other indication expected later this year. There´s still significant risk considering the low number of patients for which we´ve gotten data on so far, but still there is an element of derisking given prior promising results and case studies.
#2: Arena Pharmaceuticals (ARNA) @ 7.66% of portfolio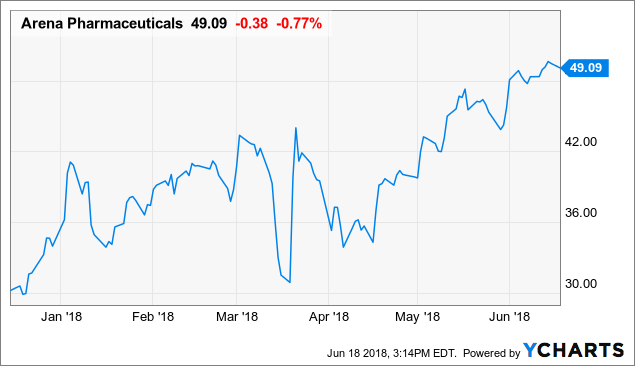 Possible 1 Sentence Thesis: The company extended its operational runway with a March secondary offering, it is targeting large market opportunities in late-stage studies evaluating best-in-class drug candidates, there appears to be significant derisking due to the strength of prior data and results for olorinab in Crohn´s disease are expected in the third quarter.
Opinion: The stock has doubled since my initial article and I don´t plan on revisiting it at this point. That said, as a long term idea I can see how it´d make sense to stick with the stock (the added kicker of Q3 data doesn´t hurt).
#3: Kura Oncology (KURA) @ 6.62% of portfolio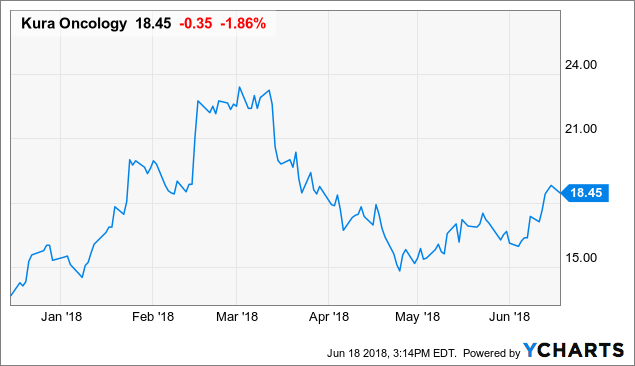 Possible 1 Sentence Thesis: This promising targeted oncology play has already generated promising data in HRAS mutant HNSCC, a registrational study is getting underway as are plans for expansion into additional indications, its early-stage pipeline shouldn't be discounted and their solid cash position allows for a runway into value-creating events.
Opinion: I recently published an update piece on this one for ROTY members that I highly suggest checking out. The theme this one participates in has yielded several winners for us, with the most recent one being Mirati Therapeutics (MRTX). EcoR1 Capital and BVF also own significant stakes here.
#4: Ptc Therapeutics (PTCT) @ 6.18% of portfolio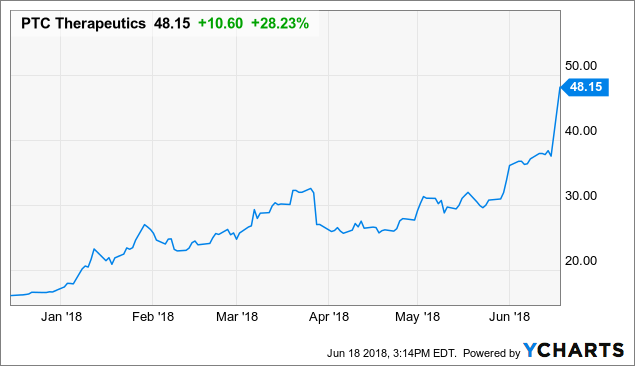 Possible 1 Sentence Thesis: The secondary offering bolstered their cash position, SMA asset RG7916 is now in a pivotal study (recent data was promising) and Translarna sales growth (2018 net product revenue guidance in the range of $170 to $185 million) is encouraging.
Opinion: While the firm got the regulatory thumbs down from the FDA, Translarna efforts in the US are far from dead (company stated accelerated approval pathway to be potentially be considered by FDA). I´m (or was) biased against it due to Emflaza (decades old drug they jacked up the price on), but growth continues to be encouraging and SMA is a hot space (recent acquisition of AveXis by Novartis for $8.7 billion) where recent data presented at the Annual SMA Researcher Meeting was promising. The fund has been adding heavily to this position and I note that Scopia Capital (another fund I profiled in this series) has raised their stake to almost 13%, indicating they have high conviction here as well.
#5: Zogenix (ZGNX) @ 5.18% of portfolio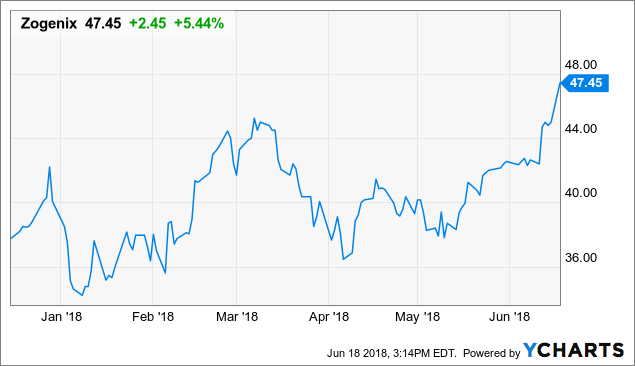 Possible 1 Sentence Thesis: In February, ZX008 received the coveted Breakthrough Therapy Designation from the FDA for the treatment of seizures associated with Dravet syndrome, the drug looks like it has a leg up over Epidiolex in terms of efficacy and data from the second Phase 3 study in the second quarter could provide additional near-term upside.
Opinion: This one was our first binary winner for ROTY and longer term I imagine they will continue to do well. In the educational resource section of the service, there is a Winners/Losers section with key takeaways from both my good selections and those where we didn´t do so well.
Initial due diligence would suggest there is sufficient room for both Epidiolex and ZX008, with the former having perhaps a superior safety profile. Regulatory submissions (EU and USA) won't take place until Q4 so this one could see muted action in the meantime (after Q2 data). It´s worth noting that Ra Capital Management has been adding to this one (as has DAFNA Capital) and it´s a new position for Scopia Capital and Broadfin. It´s also a top 5 holding for Perceptive Advisors.
Commentary on Top Weighted Positions: I like the way Great Point Partners has significant weighting in conviction ideas without overconcentrating into single bets (in general) as we´ve seen with some prior funds. They have significant exposure (2.5%+) in quite a few positions and some of the highest turnover we´ve seen so far. While a worthwhile one to track, it´s less practical to keep tabs on in some respects compared to other funds we´ve looked at that use longer holding times.
3 New Positions of Note:
Exelixis (EXEL) @ 2.96% of portfolio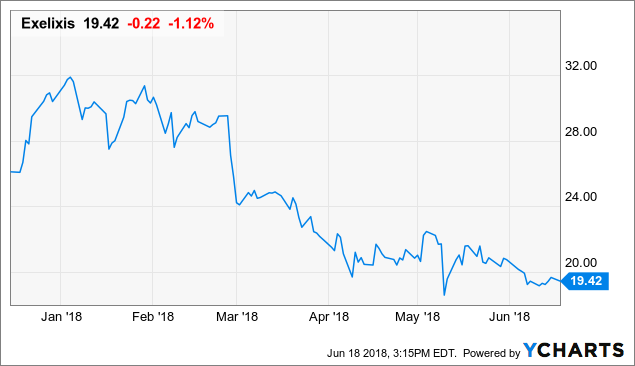 Possible 1 Sentence Thesis: Label expansion and new trial data for cabozantinib and cobimetinib should continue to drive upside, while revenue growth and increased gains in market share have also been encouraging. The stock is quite attractive as an M&A candidate and the post fourth quarter earnings dip in share price makes for an interesting entry point.
Opinion: ASCO brought more positive news with sub-group analyses of the CELESTIAL phase 3 pivotal trial of cabozantinib in advanced hepatocellular carcinoma, yet the market just shrugged it off. Despite setbacks with collaboration efforts this looks to me like a classic value play worth picking up shares in if you have a long term time horizon.
Endocyte (ECYT) @ 2.01% of portfolio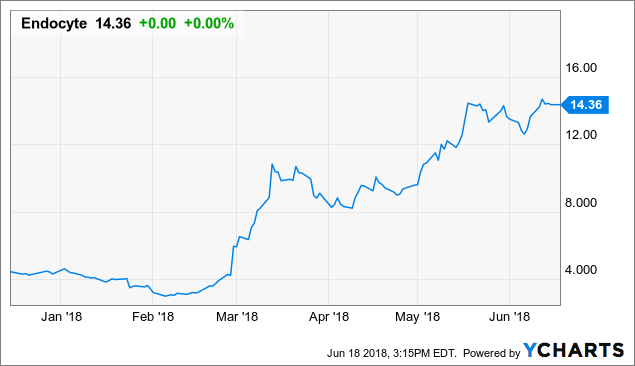 Possible 1 Sentence Thesis: ¨Newly acquired¨ asset PSMA-617 is in Phase 3 development for treating metastatic castration-resistant prostate cancer (could finish up as soon as 2020), successive financings were pulled off in an efficient manner (bodes well), and phase 2 data recently published in The Lancet Oncology demonstrated encouraging response rates and improved survival in heavily pre-treated patients.
Opinion: The stock rose from the grave after the company secured a worldwide license to PSMA-617 from ABX GmbH last October, a move which at the time I thought was insane. Institutional clustering (RA Capital, Baker Brothers, Perceptive Advisors) leads me to believe there's something to this one and it's worth investigating further (especially if we get a significant pullback in the stock).
Puma Biotechnology (PBYI) @ 5.05% of portfolio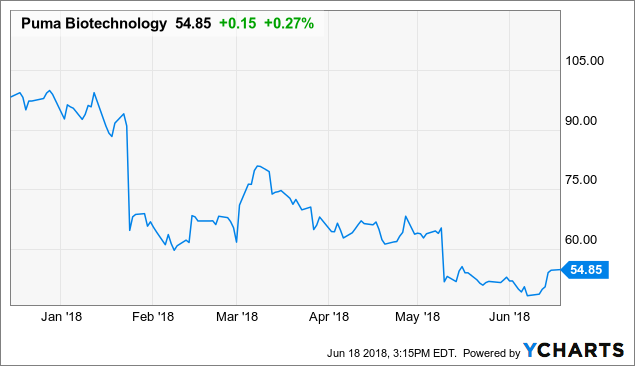 Possible 1 Sentence Thesis: After the share price got cut in half, the current valuation could be interesting if you believe in the long term potential of Nerlynx- their first quarter update showed encouraging sales growth, monthly numbers (prescribers, new prescriptions) continue to trend in the right direction, regional license agreements were a favorable development and data from a couple studies in the second half of the year provide much needed catalysts.
Opinion: I´m still not a fan of the company, but I can see the case for calling the selloff far overdone at this point. Long time readers know that I was pounding the table on Cascadian Therapeutics (bought out by Seattle Genetics), whose drug I consider much superior.
3 Noteworthy Positions To Which They Are Adding:
Acceleron Pharma (XLRN) @ 2.68% of portfolio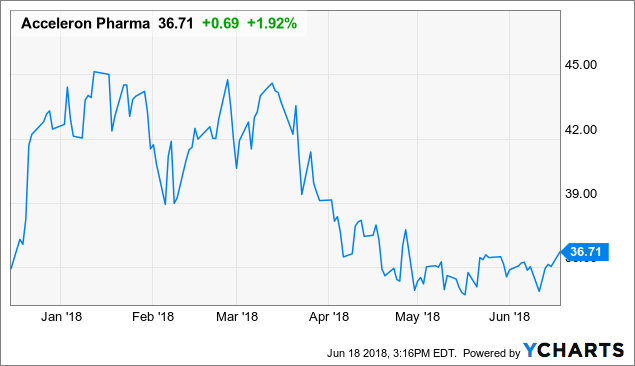 Possible 1 Sentence Thesis: The company has a deep pipeline consisting of Celgene-partnered and wholly-owned assets, data from the dose escalation study of ACE-083 in FSHD coming in the second half of 2018 (plus early results for CMT), top-line data from pivotal studies in MDS due soon and a very solid cash position.
Opinion: Recent updated data from ongoing phase 2 trials of luspatercept in patients with beta-thalassemia wasn´t enough to help the stock rebound. With pivotal data coming soon a position here could make sense based on positive results from mid-stage studies.
Biocryst Pharmaceuticals (BCRX) @ 5.29% of portfolio
Possible 1 Sentence Thesis: The company´s HAE programs (targeting $2 billion plus market opportunity) continue to advance with top line data from the APeX-2 study due in the first half of next- after the next secondary offering or financing an entry here could make sense to play the run up into data (results from the ZENITH-1 phase 2 study evaluating the liquid formulation of BCX7353 is expected in the second half of this year).
Opinion: The merger vote to take place in July is the main focus at this point in time, considering the amount of impact it would have on the thesis going forward. Personally I don´t see the rationale for it and hope it gets voted down. Management should be capable of creating value without having to resort to such measures.
Aimmune Therapeutics (AIMT) @ 4.25% of portfolio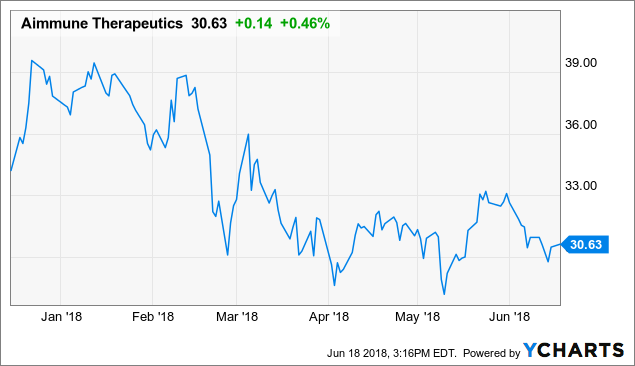 Possible 1 Sentence Thesis: After a secondary offering the firm has a strong cash position, regulatory catalyst in the form of BLA submission by year end, data for the RAMSES study in the second half of 2018, blockbuster potential for its lead asset and other indications that its technology could address later on.
Opinion: I did an article on this one a few weeks ago, coming to a mixed conclusion as AR101 has blockbuster potential and likely will be first-to-market but for some reason key institutional investors went with competitor DBV Technologies despite a failed study. I see it as a ¨prove it to me¨ type situation that will take time to play out.
Bonus Section: Five 13G/13D Filings Of Note
With many of these bigger biotech funds, it's especially important to look into their recent 13G/13D filings (required when they buy up more than 5% of a company's shares).
For example, Baker Brothers' holdings in Idera Pharmaceuticals (IDRA) makes up less than 1% of their portfolio - however, it accounts for 18% of the company's shares and thus is quite significant.
#1 Catalyst Pharmaceuticals (CPRX) - owns nearly 4% (SEC Filing)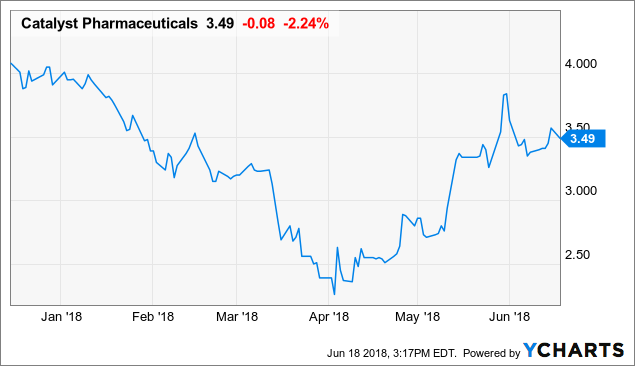 Thoughts: A recent hiring is a green flag (as is institutional clustering), lead asset Firdapse for the treatment of Lambert-Eaton myasthenic syndrome has been granted a PDUFA date in late November (Priority Review) which should stoke a run up in shares and data in the first half of 2019 (CMS phase 3 and MuSK-MG phase 3) is another catalyst to look forward to.
#2 Rigel Pharmaceuticals (RIGL) - owns over 5% (SEC Filing)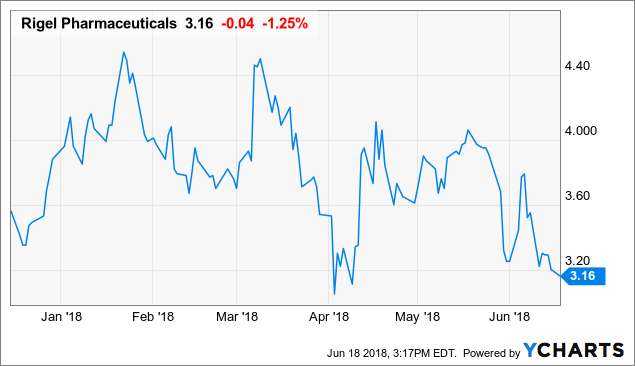 Thoughts: I did an article on this one a week ago, noting that the present share price looks like a low risk entry point to me with data for AIHA coming soon along with a European partnership in the fourth quarter.
#3 Concert Pharmaceuticals (CNCE) - owns nearly 3% (SEC Filing)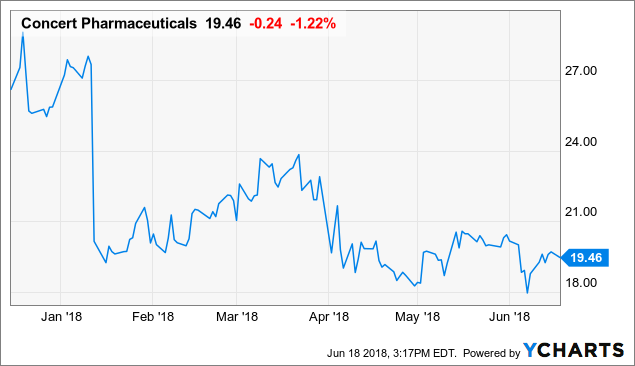 Thoughts: The firm has a solid cash position, deals with larger companies validating its technology and data coming in Q4 for CTP-543 in alopecia areata. On the other hand, the litigation overhang should be considered (I´m optimistic it will win based on prior precedent).
#4 Vanda Pharmaceuticals (VNDA) - owns nearly 2% (SEC filing)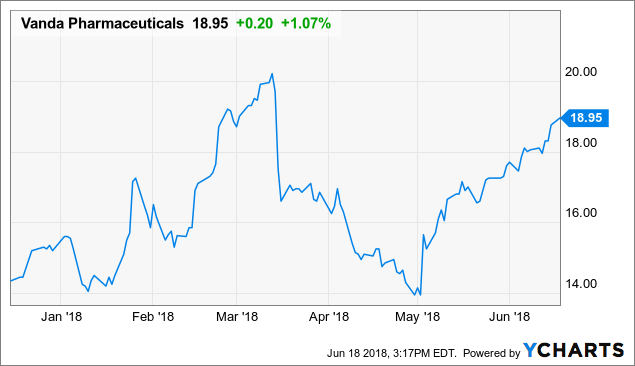 Thoughts: The firm will end the year with 20% of its market cap in cash, HETLIOZ sales continue to steadily grow, 2018 sales could hit $200 million, recent Jet Lag data was promising and data in Q4 (Smith Magenis Syndrome, Gastroparesis) provides additional opportunities for value creation.
#5 Foamix Pharmaceuticals (FOMX) - owns nearly 13% (SEC Filing)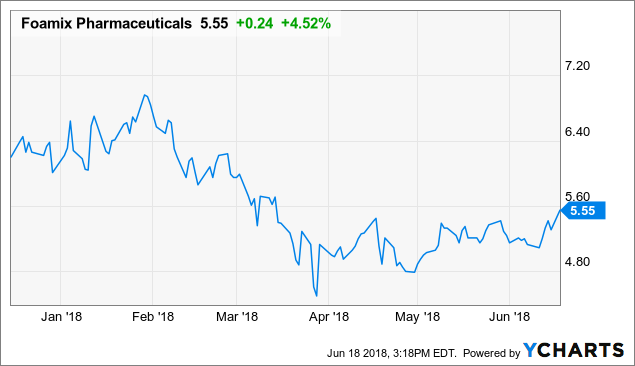 Thoughts: After several disappointments the present could be providing an interesting entry point, April´s direct registered offering to OrbiMed Partners Master Fund was a green flag, top-line data from two double-blinded studies of FMX103 in moderate-to-severe papulopustular rosacea are expected in the third or early fourth quarter and topline data from a third phase 3 study of FMX101 in moderate-to-severe acne is expected in the third quarter. This one merits digging deeper into.
Conclusion/Final Thoughts:
As you can see, this is by no means a comprehensive piece and just covers a few of the fund's positions that stuck out to me or to which they were heavily adding.
I hope you found the above article useful. I look forward to reading your feedback in the comments section, including which stocks mentioned above that you own or also find attractive (along with your thesis and plan if you'd like to share with the Seeking Alpha community).
Disclaimer: Commentary presented is not individualized investment advice. Opinions offered here are not personalized recommendations. Readers are expected to do their own due diligence or consult an investment professional if needed prior to making trades. Strategies discussed should not be mistaken for recommendations, and past performance may not be indicative of future results. Although I do my best to present factual research, I do not in any way guarantee the accuracy of the information I post. I reserve the right to make investment decisions on behalf of myself and affiliates regarding any security without notification except where it is required by law. Keep in mind that any opinion or position disclosed on this platform is subject to change at any moment as the thesis evolves. Investing in common stock can result in partial or total loss of capital. In other words, readers are expected to form their own trading plan, do their own research and take responsibility for their own actions. If they are not able or willing to do so, better to buy index funds or find a thoroughly vetted fee-only financial advisor to handle your account.
Disclosure: I am/we are long CNCE.
I wrote this article myself, and it expresses my own opinions. I am not receiving compensation for it (other than from Seeking Alpha). I have no business relationship with any company whose stock is mentioned in this article.
Editor's Note: This article covers one or more microcap stocks. Please be aware of the risks associated with these stocks.