Well, that didn't take long to confirm. It appears I'm not the only one who's been trying to reconcile the confusing communications coming out of Nvidia lately. And as the Taiwanese supply chain has more leaks than the Trump White House, it was only a matter of time before we got the juicy details.
Tech news site SemiAccurate which covers the GPU space pretty closely, and has broken stories like AMD's acquisition of ATI Technologies and Nvidia's Bumpgate, just published an article on why Nvidia has delayed their new gaming GPUs. It seems the Hot Chips 30 agenda cancellation and Jensen's no new GPUs for 'a long time' comment have created enough of a stir to get journalists and industry insiders asking questions. While curiosity amongst all this confusion is natural, I was surprised to discover that people were starting to speculate Nvidia's delay was due to technical issues with their new GPUs. This had never been a concern of mine, and as it turns out, it's clearly not the case.
So, what the problem?
Supply...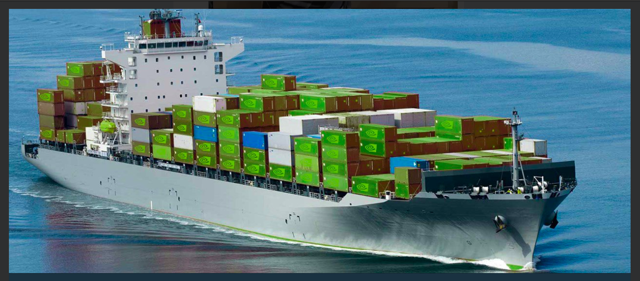 ...Too Much of It
Nvidia has overestimated pent-up gaming demand and underestimated the impact of declining mining demand.
How badly have they miscalculated?
Enough to have to agree to take back 300k GPUs from a 'top 3' Taiwan OEM. This is quite notable news as Nvidia usually exerts massive influence over its partners and can be quite ruthless with allocations of new GPUs if partners step out of line. The fact that this partner returned these GPUs says a lot about the current state of supply in the channel. The report also cites Nvidia aggressively buying GDDR5 as evidence that they now have an excess stock of lower-end GPUs that need to be made into boards as well as other insiders/sources citing an inventory buildup.
The interesting part here is that this has happened simply with mining demand tapering off and not because of some Ethereum-related flood of GPUs on the second-hand market. But now that Nvidia has inventory to work through, things should get a lot more interesting in the space. When you factor in manufacturing lead times at TSM and the current supply on hand, Nvidia really has no choice but to wait if they want to avoid expensive price protection payouts.
What does this all mean?
If you've been following my research, this isn't exactly headline-grabbing news. My Q1 analysis of Nvidia's gaming revenue and guidance clearly demonstrated management had seriously missed the boat on gaming classified mining revenue. It was inevitable that they would run into an issue like this. And it's now very clear that Jensen has a bad case of "promotional CEO syndrome" that everybody investing in this stock needs to account for going forward. I question his ability of communicating tempered, pragmatic, and grounded messages. If an approaching cryptomining-mania collapse wasn't enough to generate some caution with respect to Nvidia's gaming revenue commentary, I can't imagine what it would take to get him to acknowledge issues about the AI-competitive landscape. Google Skynet Judgement Day maybe?
As for the stock side of things, I am not exactly going to argue that you should aggressively short some shares on this news. Nvidia's drastic underperformance vs. its Nasdaq 100 peers over the past few months probably says enough. Up 12% is the new down when Apple (AAPL), Google (GOOG) (GOOGL), Facebook (FB), Intel (INTC), Microsoft (MSFT), Alibaba (BABA), Amazon (AMZN), and Netflix (NFLX) are outperforming you in the manner they have. When every IPO doubles in a month and seemingly every other mid-tier software name is like up 100% YTD, you have to break out your bubble barometer. My short thesis here remains centered around my data center take, and I do really love the risk/reward on that going forward. But you have to ask yourself what percentage of tech stock performance these days is macro driven. I'd say right now macro is almost the whole story. If Nvidia is going to fall 20% pretty quick, what do you think the rest of these ludicrous IPOs are going to do? What about the big names in software? Intel with its now creeping AMD shares loss narrative? Even AMD after this run have their own GPU concerns???
The counter to this argument is that a rising tide like we have had lately hides bad news in plain sight and that this can turn on a dime. So, if you have spotted something material in nature on a market darling, then you should act on it. I am partial to this view, but right now, it's not exactly an easy call. Using a long pair to hedge market risk made sense two months ago, but now, you almost want to embrace risk if you are shorting. There are more efficient ways to do this than picking out individual names to short.