Domo Technologies (DOMO), a Silicon Slopes, Utah-based cloud business intelligence (BI) and analytics software provider, filed a revised S-1 on Monday, pricing the 9.2 million shares it intends to offer at $19-22 per share. This would yield a $189 million IPO, at midpoint, and value Domo at about $510 million. That is a gross haircut from the $2.3 billion valuation it enjoyed on private markets.
The IPO has many, many underwriters including Morgan Stanley, Allen & Company, Credit Suisse, UBS Investment, William Blair, JPM Securities, and Cowen. This could be for the purposes of expanding marketing, but I suggest it is to mitigate risk.
After all, Domo is, and will continue to be, controlled by its founder and CEO, Josh James, who after the IPO will own all of the Class A stock, representing 86 percent of the voting power. It's a setup many investors won't like. Moreover, James' inabilities to manage spending, to generate reasonable results based on marketing dollars spent, and to yield positive returns for Domo's investors probably won't change just because he'll be leading a public company.
Moreover, James seems to have charmed the underwriters by convincing them to reserve:
...Up to 690,000 shares of Class B common stock, or 7.5% of the shares offered by this prospectus, for sale at the initial public offering price to individuals through a directed share program, including our directors, executive officers and employees, as well as friends and family members of our executive officers, founders and certain members of senior management, and persons with whom we have a business relationship, including employees of certain customers and suppliers. If purchased by these persons, these shares will not be subject to a lock-up restriction, except in the case of shares purchased by any director, executive officer or employee, which will be subject to a 180-day lock-up restriction.
The quote above comes from the updated S-1; it was not present in the document that was available to the public last week. I see this as yet another shady way for James to look out for family, friends and other cronies over Domo's investors.
Consider too that James and Domo endured a great deal of criticism from the likes of Bloomberg's Shira Ovide, MarketWatch's Therese Poletti, David Kellog's Kellblog, Business Insider, and yours truly here on Seeking Alpha after the original S-1 revealed Domo had spent in excess of $2.6 million to do things like lease a plane owned by James (over a two-year period) as well as to buy catering and furniture from businesses owned by James and members of his family.
Though Domo put an end to this behavior last week, probably at the underwriters urging, the new "friends and family" directed share program raises a question as to whether a lesson was learned.
Regardless of the bullishness and sound financial reasoning, Gary Alexander offers around the Domo IPO, with James unchecked and in control, it's too big a risk from my point of view.
About the spending
Domo's finances are a wreck. Between venture capital and long-term loans, it has received as much as $803.3 million in funding and it's running out of money. On April 30, the company only had $71.9 million in its coffers and no amounts available to draw on under its credit facility. In its S-1 Domo stated:
If other equity or debt financing is not available by August 2018, management will then begin to implement plans to significantly reduce operating expenses. These plans primarily consist of significant reductions to marketing costs, including reducing the size and scope of our annual user conference, lowering hiring goals and reducing or eliminating certain discretionary spending as necessary.
Domo should have behaved like an adult and made the aforementioned adjustments a long time ago. Take, for example, the spend on its user conference, Domopalooza. If cutting-back means not having Jason Derulo, Kesha, and Macklemore & Ryan Lewis as guest performers, as Domo did in 2017, it's a good idea. Ditto for having Pitbull in 2018. That's not where a cash-strapped startup's dollars should go.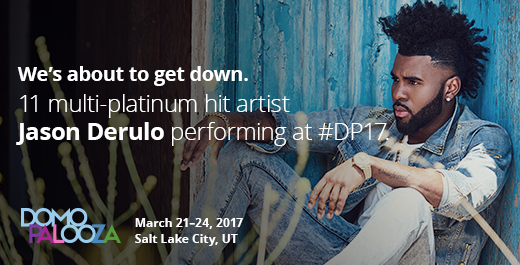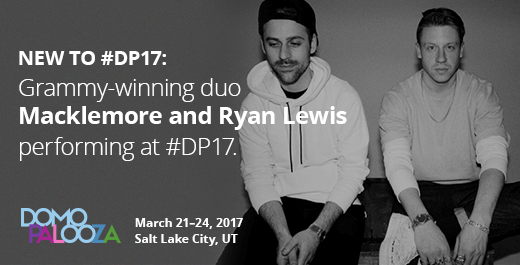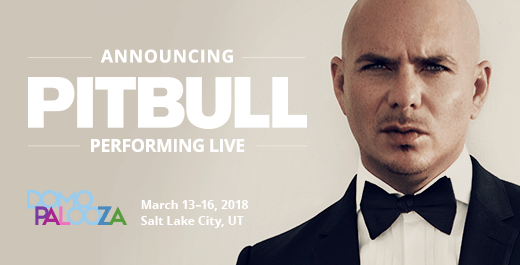 Mind you, Salesforce's (NYSE:CRM) Dreamforce conference has superstars like this, but they have 160,000 attendees. In 2017, Domopalooza only had 3000, making the ROI on marketing spend per attendee excessive.
Domo also invaded Tableau's (DATA) user conference in 2016 luring attendees with free tickets to concerts it hosted with performers Flo Rida and Snoop Dogg. Even Oracle founder and CTO Larry Ellison doesn't waste money this way. When Oracle invades a competitor's conference (like the Amazon Web Services Summit,) it lures attendees with free rides to and from the airport and such. And, for what it is worth, Domopalooza also includes a day of free skiing at Utah's swanky Snowbird Mountain Resort. Compare this to market leader's Tableau (DATA) user conference which attracts more than 12,000 attendees. In 2017, it had a fitting, but less far less costly band Empire of the Sun, for entertainment and a food-filled opening party.
In the quarter ending April 2018 (Domo had Pitbull at Domopalooza in March), when Domo's poor cash position had to be painfully obvious to James, the company spent $39.7 million on sales and marketing, while only generating $31.9 million in revenue.
Suffice it to say that Marketing spend and James' reluctance or inability to bring it under control is an issue.
About the financials and the competition
Raising capital is what Domo might be most successful at. It has raised $803.3 million via venture capitalists and a bank loan from an impressive list of investors some of whom they include Benchmark, Blackrock, GGV Capital Select L.P and many more.
It's worth repeating that in the quarter ending April 2018 Domo spent $39.7 million on sales and marketing, while only generating $31.9 million in revenue. And the horrendous overspend isn't an anomaly, Domo showed revenues of $108.5 million 2017, up 46% from 2016, but its losses each year were huge - $176.6 million and -$183.1 million respectively.

Domo's income statement (source: Domo S-1)
Moreover, Domo's growth rate is decelerating from 46 percent in FY 2018 to 32 percent in the quarter that ended in April. Not a good sign at any time, but especially when you're competing with 17 other highly rated BI and analytics vendors, some of whom have deeper pockets and large, established customer bases such as IBM Corp. (NYSE:IBM), Microsoft, Oracle (NYSE:ORCL), SAP AG (NYSE:SAP), SAS and Tableau, as well as interesting upstarts like Looker, among others. Not only that, but Domo competitors are actively reevaluating how they price their software to make it digestible to user who doesn't want to make long-term commitments or think it's too pricey.
Case and point, Tableau, a competitor whose customer base Domo is trying to eat into, recently switched its pricing in two significant ways. It's available via subscription Vs. perpetual license and customers can subscribe according to different offerings according to their needs:
Tableau Desktop Personal Edition: $35/USD/month/user (billed annually)
Tableau Desktop Professional Edition: $70/USD/month/user (billed annually)
Tableau Server On-Premises or Public Cloud* $35/USD/month/user (billed annually)
Tableau Online Fully Hosted* $42/USD/month/user (billed annually)
Competitors like Tableau are also innovating like crazy and buying startups to speed them along, that's something that Domo probably can't afford to do.
It's also important to note that Domo is not a market leader but a niche player among Business Intelligence and Analytics providers according to analyst Gartner, perhaps the most respected tech advisories to the C-suite.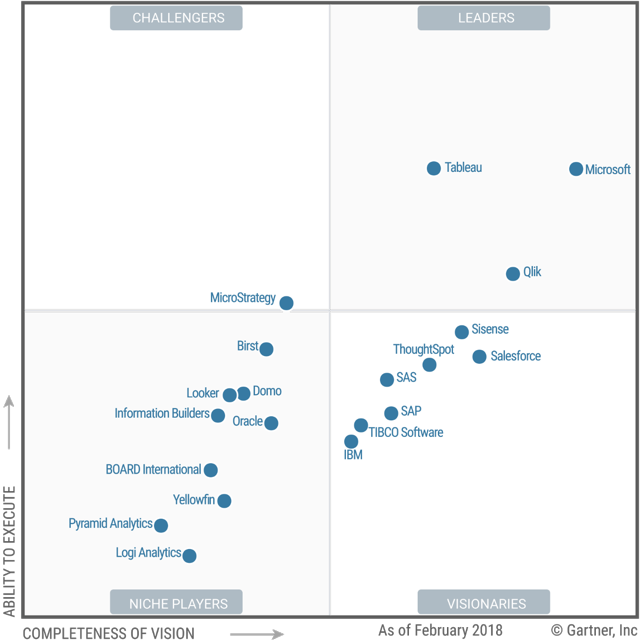 Source: Gartner Magic Quadrant for Analytics and Business Intelligence Platforms, February 2018
This means that Domo doesn't hit most CIOs short lists by default and isn't typically recommended as an enterprise-wide solution. It does suggest that enterprise users with select use cases might benefit from subscribing to Domo. So even though the market opportunity is huge, $26.88 billion by the year 2021 (Source: MarketandMarkets) Domo's chances at winning a substantial chunk of it are not.
Conclusion:
It is apparent by now that I am not big on Domo, at almost any price, unless James steps aside or at least shares some control. Not only that but even though Domo's products have undoubtedly impressed select customers, I don't see Domo growing, especially when its circumstances will likely cause it to curb its spending as better funded companies will use their capital to invest in research and development as well as sales and marketing.
The best bet for Domo, and its investors, is to be acquired. We'll see if the company's new price tag will present an opportunity for a buyer.
Disclosure: I/we have no positions in any stocks mentioned, and no plans to initiate any positions within the next 72 hours. I wrote this article myself, and it expresses my own opinions. I am not receiving compensation for it (other than from Seeking Alpha). I have no business relationship with any company whose stock is mentioned in this article.