By George Evans, CIO, Equities and Portfolio Manager and Alice Fricke, Senior Client Portfolio Manager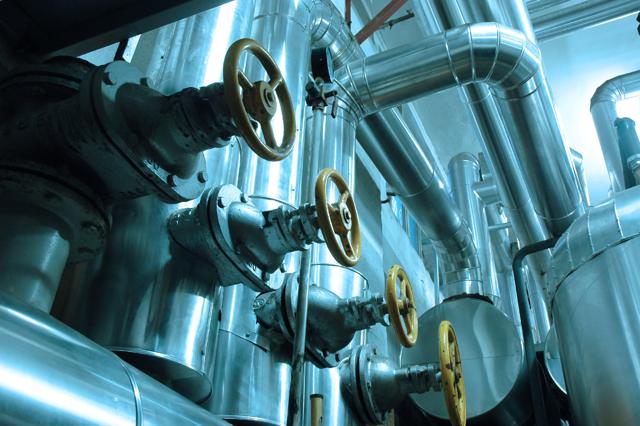 As the FAANG stocks1 hit new highs and investor enthusiasm for all things tech continues, it's easy to forget how much beauty there can be in boring. Specifically, the boring business of supplying other businesses with the non-core yet mission critical bits, pieces, and services they need to provide their core offering. Amazon may be decimating the retail department store, but the "one-stop shop" concept is alive and well at the wholesale, business-to-business level. The "Justifiable Middlemen" filling this role can be found in many different industries.
Brenntag (OTCPK:BNTGF)(OTCPK:BNTGY), the world's largest chemical distributor, and a company in which we have been invested for years, offers an example of the value of being a key middleman. It offers one-channel distribution to several thousand chemical suppliers, and one-stop shopping for over 10,000 products to nearly 200,000 buyers in 74 countries.2 The company buys chemicals in scale from various producers, then repackages and distributes them in small – and often eclectically mixed – quantities to customers. Most buyers require further services such as just-in-time delivery, technical support, repackaging, inventory management, and the collection of empty containers. The business-to-business chemical market presents the players in it with a high degree of complexity driven by the fragmentation of both supply and demand, the high number of different substances, and the need for environmentally appropriate handling of those substances and their containers. It is worth paying an intermediary to reduce that complexity and its resultant cost.
In our opinion, there is a lot of room for growth in this business. The global market for chemicals that are distributed by third parties is highly fragmented: Brenntag is estimated to have a 6%-7% share of the market, which is significant given that the top five global players, together, have less than 16%. Furthermore, barriers to entry are relatively high, particularly in parts of the world where it is difficult to obtain permission for new chemical distribution centers. This market lends itself well to roll-up consolidation, a practice deeply imprinted in the DNA of this company's business model.
Chemical distribution – to say nothing of many of the ancillary services associated with it, such as container collection -- may be considered a dirty job, but someone's got to do it. Many companies would rather pay a specialist to be that somebody than to do it themselves. That reality may explain why the annual returns on the capital invested in this chemical distributor have held steady in the 7%-10% range over that past eight years.3 How beautifully boring.
The FAANG stocks are the five tech giants – Facebook, Apple, Amazon, Netflix, and Google.
Source: Brenntag website and Citi Research Report.
Source: Bloomberg.
As of 3/31/18, Brenntag represents 0.92% of Oppenheimer International Growth Fund's holdings.
Mutual funds and exchange traded funds are subject to market risk and volatility. Shares may gain or lose value. Foreign investments may be volatile and involve additional expenses and special risks, including currency fluctuations, foreign taxes, regulatory and geopolitical risks. Emerging and developing market investments may be especially volatile. Eurozone investments may be subject to volatility and liquidity issues. Investments in securities of growth companies may be volatile. Mid-sized company stock is typically more volatile than that of larger company stock. It may take a substantial period of time to realize a gain on an investment in a mid-sized company, if any gain is realized at all. Diversification does not guarantee profit or protect against loss. The mention of specific countries, securities or sectors does not constitute a recommendation by any particular fund or by OppenheimerFunds, Inc.
These views represent the opinions of OppenheimerFunds, Inc. and are not intended as investment advice or to predict or depict the performance of any investment. These views are as of the publication date, and are subject to change based on subsequent developments.
Carefully consider fund investment objectives, risks, charges, and expenses.
OppenheimerFunds is not affiliated with Seeking Alpha.
©2018 OppenheimerFunds Distributor, Inc.
Disclosure: I am/we are long BNTGF.
I wrote this article myself, and it expresses my own opinions. I am not receiving compensation for it. I have no business relationship with any company whose stock is mentioned in this article.
Editor's Note: This article discusses one or more securities that do not trade on a major U.S. exchange. Please be aware of the risks associated with these stocks.