Back in 2015, I argued that Sweden's stock market was significantly overvalued and that rising property prices had threatened to create a significant bubble and potential overheating of the Swedish economy as a whole.
Three years on, how is Sweden doing in this regard?
Firstly, we see that stock market growth in Sweden has significantly lagged behind that of Germany, where the OMX S30 has risen by just over 9% compared to Germany's 32%.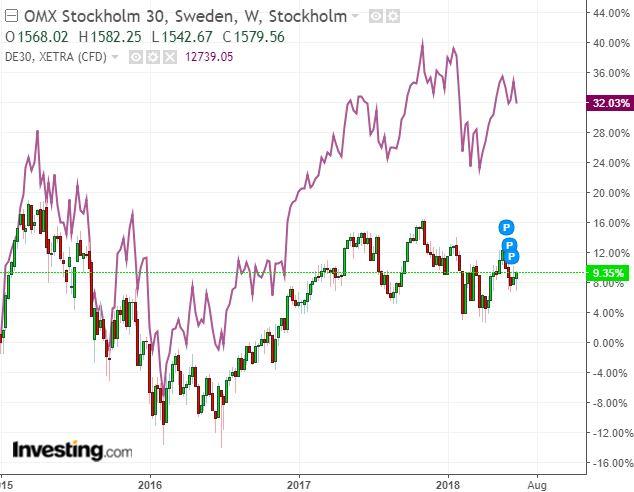 Over the past three years, we see that the OMX S30 has risen/fallen to a price of 1579.45 at the time of writing.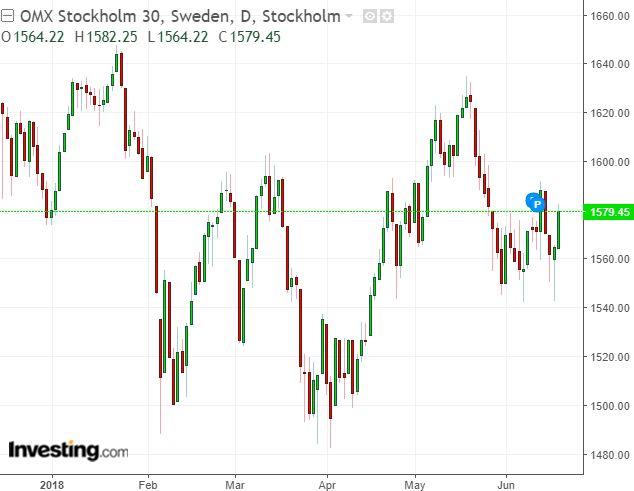 In terms of Sweden's Shiller PE ratio, the country has a PE ratio of 17.0, which is just slightly below the 17.5 ratio for developed Europe as a whole and that of 22.0 for the United States. On this metric, Sweden's stock market is not necessarily overvalued compared to other major markets.
Property prices remain high in Sweden, with property prices being among the most unaffordable in Europe. This is even when one considers that the country has just seen its biggest price slump in over a decade, and this has led to a significant decline in the krona as international investors fear the housing crisis accelerating.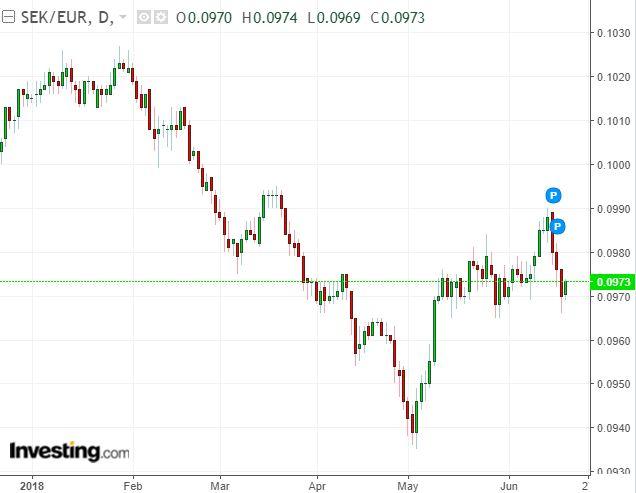 There has been a push by the Swedish government to respond to the housing shortage by implementing further construction, but only time will tell whether this has the potential to be successful.
Aside from the housing crisis, Sweden's household debt is currently the highest in the world at 180%.
That being said, while Sweden has seen a slight decline in its equity market since the beginning of this year, this has largely followed in line with that of Germany.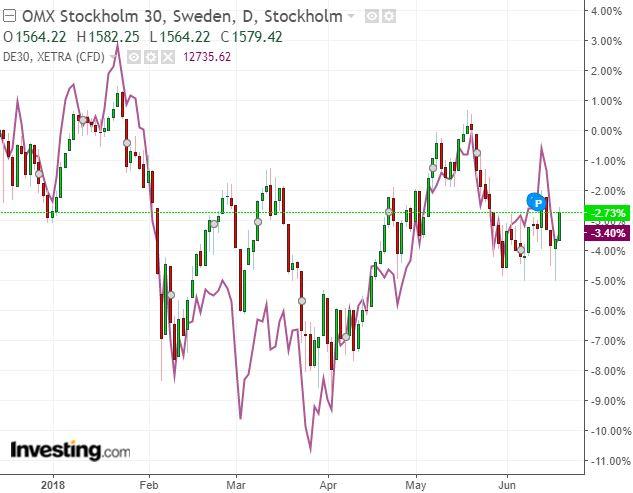 However, what is interesting is that while inflation rates have been reaching a level of 2%, Sweden still maintains negative interest rates of 0.5%.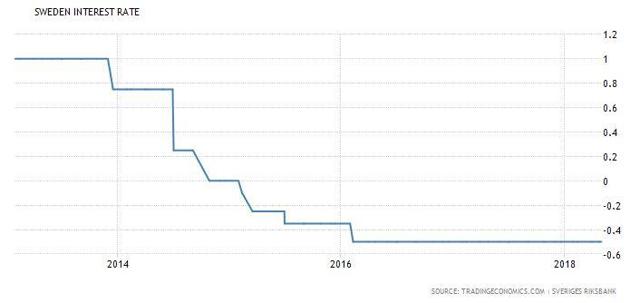 Source: tradingeconomics.com
We see that negative interest rates are not necessarily stimulating any growth in the equity market, and therefore, this is a concerning sign. Moreover, while financial institutions have taken steps to safeguard their exposure to falling property prices, we have not seen any particular growth in this sector. For instance, if we take a look at two of Sweden's biggest banks - Nordea Bank AB (OTCPK:NRBAY) and Swedbank AB (OTCPK:SWDBY) - their stocks have shown no growth on an overall basis since 2015:
Nordea Bank AB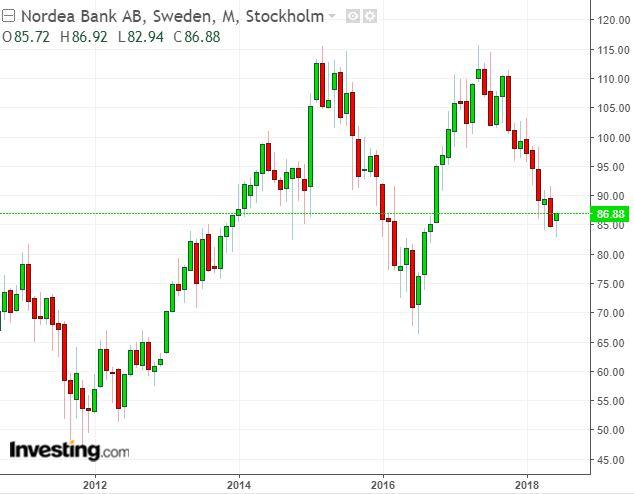 Swedbank AB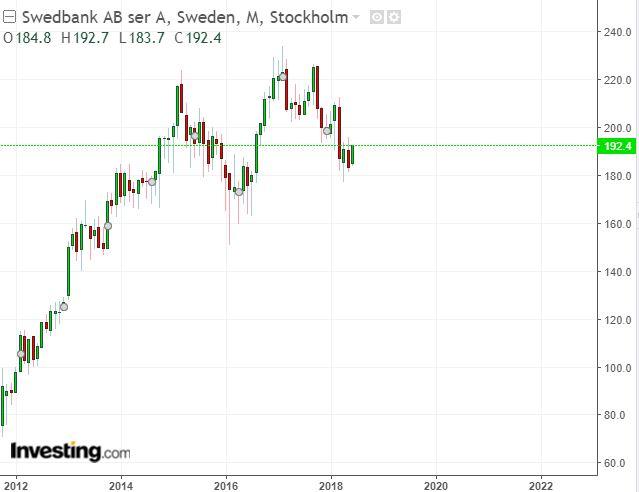 To conclude, it is hard to make a long-term case for growth in Sweden's stock market at this time. Negative interest rates are failing to stimulate growth, household debt remains inflated, and the housing market is likely to come under further pressure looking forward. I don't necessarily see a lot of downside for the OMX S30, but do not take a bullish view on the index either.
Disclosure: I/we have no positions in any stocks mentioned, and no plans to initiate any positions within the next 72 hours.
I wrote this article myself, and it expresses my own opinions. I am not receiving compensation for it (other than from Seeking Alpha). I have no business relationship with any company whose stock is mentioned in this article.
Additional disclosure: This article is written on an "as is" basis and without warranty. The content represents my opinion only and in no way constitutes professional investment advice. It is the responsibility of the reader to conduct their due diligence and seek investment advice from a licensed professional before making any investment decisions.
Editor's Note: This article discusses one or more securities that do not trade on a major U.S. exchange. Please be aware of the risks associated with these stocks.