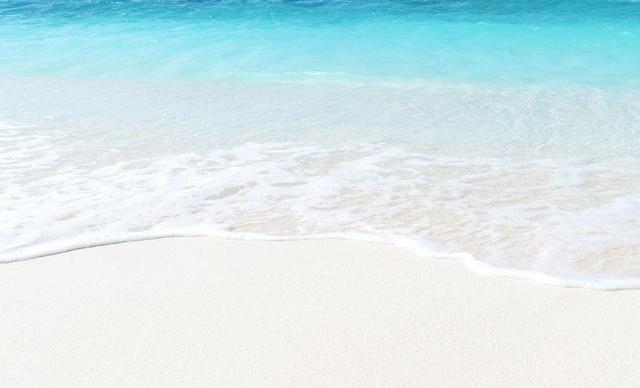 After years in which ZIRP meant zip for investors beyond principal protection, the front end of the U.S. yield curve is once again offering the ability to generate a reasonable rate of return as the Federal Reserve continues to normalize its monetary policy. By layering on some credit risk through a variety of short-duration debt instruments, investors may be able to boost their return potential with limited additional volatility and without taking on significant exposure to rising interest rates. And while non-dollar investors seem to be getting squeezed out of this particular trade by high currency-hedging costs, there are other ways they potentially can capitalize on the opportunities in short-duration assets.
For the first time since global central banks' response to the financial crisis unleashed years of interest rate cuts, zero or negative interest rate policies, and quantitative easing measures that left the world awash with liquidity, the short end of the U.S. yield curve appears attractive on an inflation-adjusted basis. While this trend hasn't gone unnoticed, there are still attractive opportunities to be had among short-duration instruments for U.S. dollar investors, especially those willing to take on a little credit risk. (Note that while non-dollar investors may not see the immediate appeal of these strategies given the current expense of currency hedging, this obstacle can be mitigated.)
A slow but steady stream of federal funds rate increases has pushed policy-sensitive short-term U.S. Treasury yields to levels not seen in a decade. While a 2.5% interest rate on a two-year Treasury might not seem like that big of a deal after the very strong performance of risky assets throughout the post-crisis cycle, the ability to again earn both positive nominal and real rates of return on the short end of the U.S. market represents a significant milestone. This is true not only for the income investors can generate but also for the impact it likely will have on relative value across financial assets going forward. For years, Wall Street has favored stocks and other risky assets due in part to the lack of remunerative options in other lower-risk investments — colloquially dubbed the "Tina" effect, as in "there is no alternative." Now there are alternatives, however, and this optionality represents a headwind for risky assets; if a potential 4-5% return can be achieved on the front end of the fixed income market with limited risk, many investors may opt for the relative certainty of that position rather than maintaining or increasing their allocations to riskier financial assets.
Further incenting investors to stay short, the U.S. yield curve has continued to flatten year to date; as shown in Figure 1, the spread between the yields offered on 10-year and 2-year U.S. Treasuries has dipped below 40 basis points, a tightness not seen since before the financial crisis. This comes even as the 10-year Treasury drifted through the 3% level for the first time since January 2014.
Figure 1. The U.S. Yield Curve Has Flattened to Pre-Crisis Levels
10-Year Treasury Constant Maturity Minus 2-Year Treasury Constant Maturity
Gradually rising interest rates in the U.S. are likely to remain a central theme in the markets. The 25 basis point hike in the federal funds rate following the Fed's June meeting was the seventh such increase since the central bank began its tightening cycle in December 2015 and brought the upper bound of the Fed's target rate to 2%. Recent Fed rhetoric shows little indication that the central bank is interested in accelerating the pace of its hikes despite improved economic and inflation expectations.
In fact, the Fed appears willing to tolerate inflation above its 2% target for a "temporary period" as part of its objective of "symmetric inflation." As the Fed grapples with the "neutral" level of interest rates that neither stimulates nor curbs economic growth, its efforts are complicated by a need to reconcile the economic tailwinds of tax cuts and increased government spending with the potential headwinds of tariffs and other trade tensions. While minutes from the May Fed meeting telegraphed the June hike, they also noted that continuing on this path of rate hikes could bring its target rate "at or above their estimates of its longer-run normal level before too long." This is consistent with our thesis that the Fed is likely to become even more measured and two-way in its policy approach as its terminal rate nears, especially given markets' reaction to tighter liquidity conditions thus far in 2018. In stark contrast with 2017's sanguine environment, the ongoing removal of liquidity from the system this year has contributed to the emergence of such key market dynamics as choppy equity markets, widening credit spreads and a stronger dollar. We expect these volatile conditions to become even more pronounced in the second half of the year as the Fed's balance sheet reductions increase and the European Central Bank likely ends its bond-purchase program.
Volatility may be further increased by global risks, which in general appear to have heightened in recent months. After a relatively uneventful 2017, European politics have pushed their way back to the fore, most notably in Italy, where fractious attempts to form a government caused some remarkable market moves in late May. Emerging markets — Turkey and Argentina in particular — have been impacted by the renewed strength of the U.S. dollar, and elections in Mexico in July could introduce more uncertainty to these economies. After seeming to fade somewhat, trade tensions are back with a vengeance as President Trump announced restrictive tariffs against allies and rivals alike, eliciting retaliatory moves along with general consternation among governments and businesses.
Short Duration: A Compelling Risk-Return Tradeoff
Though attractive yields are possible with short-maturity Treasury securities, we're inclined to go a little further down the quality spectrum in pursuit of modestly higher income levels. In addition to less sensitivity to rising interest rates, short-duration assets typically offer investors less volatility and shallower drawdowns than similar longer-duration debt. As we discuss below, there are a number of lower-duration, credit-sensitive investment options that may be well suited to the current environment, particularly when deployed as part of a diversified portfolio.
Figure 2. An Array of Short-Duration Opportunities
As of May 31, 2018
Short-duration high yield. Net supply in the high yield market has been in decline for the past few years, and the pool has continued to shrink thus far in 2018. This trend is somewhat curious given that high yield bonds tended to be among the best performing asset classes during previous periods of rising rates. Interest rate hikes — including those we are now experiencing — typically occur when economic growth is robust, suggesting an environment in which both profits and thus the ability of issuers to service their debt is on the upswing. Given a mature but still-kicking economic cycle, the credit prospects for high yield issuers are favorable.
While the high yield market already is less rate sensitive than investment grade corporates given the shorter maturities and higher coupons of junk bonds, focusing on short-duration high yield bonds can reduce interest rate risk even further while sacrificing only a limited amount of potential return. Short-duration high yield can serve as higher-quality, lower-volatility approach to non-investment grade exposure, likely trailing the broader high yield market slightly during rallies but outperforming when spreads widen. They can also complement senior floating-rate loan holdings, offering greater total return potential given their fixed interest rates and call protection.
At the index level, short-duration high yield currently has a yield to worst of 5.2%, which is attractive in an environment of continued positive economic growth.
Short-duration emerging markets debt. After a year of outsized returns in 2017 and a strong start to 2018, emerging markets assets and currencies soon found themselves negatively impacted by higher U.S. interest rates, the strengthening U.S. dollar, rising oil prices and negative domestic developments in several key countries. While these dynamics had limited impact earlier in the year, those emerging market issuers with weaker funding profiles — notably, Turkey and Argentina — soon found their markets under pressure.
We don't think the emerging markets' recent difficulties foretell an extended period of financial turbulence — such as the "taper tantrum" in 2013-14 or the commodity collapse of 2014-16 — though spreads have widened materially. Though contagion fears are not unreasonable, emerging markets as a whole are in far better fundamental condition now, and we think the consolidation of cyclical improvements in many of the larger emerging economies is likely to provide a buffer against external headwinds. Corporate fundamentals, too, continue to improve as issuers decrease leverage and generate higher margins and better profitability. It's interesting to us that, despite the capital that has poured into the emerging markets in recent years, many investors fail to recognize the significant fundamental improvements that have occurred in these countries and the resiliency that they've developed as a result.
Cycles within cycles are nothing new in the emerging debt markets, and we remain constructive on the space for the intermediate to long term, treating the recent pullback as a buying opportunity — especially in places like Argentina. The short end, in particular, appears very attractive at current levels. By targeting emerging markets debt instruments with limited duration, investors can take advantage of the attractive spreads offered by these issues relative to developed markets while shielding themselves somewhat from the impact of rising U.S. interest rates. Meanwhile, a focus on hard-currency issues can alleviate investor concerns about local-currency volatility.
Short-duration investment grade credit. The short end of the U.S. investment grade credit market offers the potential for better risk-adjusted returns when compared to longer-duration bonds of similar quality. Things got a bit messy in the first quarter, owing largely to the implications of the tax-reform bill signed into law at the end of 2017. The spread to Treasuries among corporate bonds with maturities between one and three years widened sharply in February and March on fears that changes to the tax treatment of international profits would spark widespread repatriation of assets held outside the U.S. — and with it the widespread selling of the short-duration investment grade corporates in which a good portion of this cash is invested. These fears have failed to materialize, however, and the market appears to have accepted that a concentrated wave of liquidation is unlikely. As a result, buyers have returned to the short end of the market over the past month or two, with now-wider spreads offering a more attractive re-entry point into a space where fundamentals continue to be strong.
We also recognize that in addition to a relatively flat interest rate curve, credit curves are also relatively flat, as shown in Figure 3. Concurrent with this renewed interest in short-term paper has been modestly reduced interest in long assets as the yield curve continued to flatten; issuance has shifted to debt in the three- to five-year range in response to this change in investor demand. We'd expect this trend to continue until and unless the yield curve steepens.
Figure 3. Investment Grade Credit Curve Also Has Flattened
30-Year HQM Corporate Bond Spot Rate minus 5-Year HQM Corporate Bond Spot Rate
Senior floating-rate loans. Bank loans have been a magnet for capital for several years, as investors concerned about rising interest rates increasingly recognized the unique combination of relatively high yield potential and low duration offered by these securities. Though typically issued with maturities in excess of five years, senior loans have coupons that reset every 30, 90 or 180 days based on the prevailing Libor rate, resulting in minimal duration and thus minimal sensitivity to changes in interest rates. And while loans carry not-insubstantial credit risk — the average rating of the U.S. senior loan index is B+ — their senior status in the borrower's capital structure means holders of this paper are the first to be paid back in the event of default. Moreover, loans traditionally have come with contractual agreements such as covenants and Libor floors that serve as additional investor protections.
The popularity of loans among investors has reshaped the character of the high yield bond market, as would-be public debt issuers in many cases have instead turned to banks for their financing needs. The U.S. senior loan market has doubled since 2010 and now exceeds $1 trillion outstanding; the high yield bond market, in comparison, has grown only about 30% over this period to total $1.1 trillion. While it may seem like senior floating-rate loans are a no-brainer in a rising-rate environment, there are signs that the senior loan market may prove a victim of its own success as the business cycle winds down.
Investors want loans and the capital markets want to accommodate them, but getting to the intersection of supply and demand has resulted in a persistent — though not yet alarming — degradation in credit quality. Leverage has increased. Standard and Poor's reports that the U.S. market's debt-to-EBITDA ratio hit a 14-year high around 5.0x earlier this year; while interest coverage still looks good, it is likely to decline as continued Fed hikes raise borrowing costs. Underwriting standards have declined, as is typical late in the cycle, and we are seeing an increasing number of loans with 0% or no Libor floors along with record-level issuance of covenant-lite loans, often extended to companies with more speculative and aggressive business models. The increased emphasis on loans for corporate financing has resulted in more top-heavy capital structures for borrowers, leaving fewer subordinated lenders to absorb losses before they hit senior debt holders. While this limited buffer tends not to be much of an issue when times are good — at around 1.8%, the default rate on loans is running below its 10-year average — it likely will translate into default rates that are higher and recovery rates that are lower than historically realized once the credit cycle turns.
Perhaps most concerning for investors is that yields on senior loans haven't been keeping pace with increases in Libor rates for some time; for example, while the three-month Libor rate has risen more than 60 basis points in 2018, the average loan coupon is up only about half that. Again, this phenomenon can be traced back to the popularity of the instruments, as healthy demand has enabled borrowers to refinance outstanding loans at more friendly terms, suppressing yields. For example, borrowers have been calling their outstanding loans and negotiating new contracts at lower credit spreads over Libor, which, given constrained supply, lenders tend to accept rather than risk losing out on their allocation. Borrowers also are refinancing to take advantage of the recent widening in the difference between one-month and three-month U.S. Libor rates, currently at more than 30 basis points compared to the 5–10 basis point range seen post-crisis. Though three-month Libor historically has been the reference rate of choice for most borrowers, they are free to choose their loan tenor and now are finding the cost savings inherent in the one-month rate worth the additional administrative burden of rolling loans every 30 days instead of 90. In addition, this Libor arbitrage may make CLO origination more difficult, impairing the demand from the largest buyers of loans. We expect the widening in the one-month/three-month Libor spread, shown above, to persist as Fed normalization continues.
The 2% return on senior floating-rate loans year to date through the end of May makes it one of the few segments of the fixed income market to have delivered positive returns thus far in 2018. As described above, however, risks to the asset class are gathering, suggesting caution is warranted despite the appeal of its floating-rate structure in a rising-rate environment.
Figure 4. Spread between One-Month and Three-Month Libor Has Widened
Other Opportunities in Short-Duration Fixed Income
Municipal VRDOs and FRNs
Investors looking for short-duration exposure to municipal issuers have two main floating-rate options: variable-rate demand obligations and floating-rate notes, each of which can be issued as tax-exempt or taxable debt.
For investors that prefer or demand a stable net asset value, municipal variable-rate demand obligations (VRDOs) are the product of choice in the cash management space. VRDOs are long-term debt securities that feature a coupon rate that resets periodically — typically daily or weekly — based on the weekly SIFMA Municipal Swap Index. The VRDO structure also includes a "put" option that enables an investor to tender the securities at par plus accrued interest at any time with a specified period of notice. This put feature makes these securities eligible for purchase by money market funds under SEC Rule 2a-7 despite their long nominal maturities, and it also ensures that VRDOs trade at par regardless of credit and/or interest rate volatility. The put feature is made possible thanks to liquidity support provided either by a financial institution (either through an unconditional letter of credit or a conditional standby purchase agreement) or by the issuer itself (self-liquidity).
Looking around the rest of the fixed income complex, floating-rate bank loans are an asset class that seems tailor-made for a rising-rate environment, especially one in which cash flows and earnings remain supportive of corporate credit. That said, the supply side continues to present a challenge to loan investors, as the limited amount of M&A activity has reduced the pipeline of new bank loans to the market and has driven credit spreads tighter as a result. The supply/demand imbalance also is manifesting in the secondary market, as we're seeing companies reprice their loans for a spread pickup of as little as 25 bps.
Like VRDOs, municipal floating-rates notes (FRNs) tend to have longer maturities but limited duration given a floating rate that resets — generally weekly — based on the SIFMA Municipal Swap Index or one-month Libor. In contrast with VRDOs, however, municipal FRNs have neither liquidity support provisions nor a flexible put option, and they are priced mark-to-market. FRNs offer traditional taxable investors a compelling option-adjusted spread and low correlation to other sectors of the fixed income markets, along with higher credit quality and lower historical defaults versus 10-year U.S. corporates.
Tax-exempt VRDO yields have hovered between 1.05% and 1.80% over the past few months; assuming a 21% corporate tax rate, the taxable-equivalent yield for that trading range jumps to 1.33-2.28%. We currently are finding attractive opportunities in VRDOs with spreads 10-50 basis points over SIFMA. Given a wide range of maturity dates and credit qualities for FRNs, broad metrics can be difficult to pinpoint; to offer an example, however, we've been focused on structures with maturities inside five years that offer Libor spreads north of 80 basis points.
Corporate Floaters
We think investment grade corporate floating-rate notes are an attractive sector for short-duration investors. Perhaps less well-known than senior floating-rate bank loans, corporate floaters are issued by investment grade corporations and pay a variable coupon linked to a reference rate — typically three-month Libor — plus a fixed spread. Unlike the bank loan market, however, investment grade corporate floaters typically are not callable. These floaters allow investors to capture higher coupons and returns as Libor rises, with limited interest rate sensitivity.
After ending 2016 at 1.00% and 2017 at 1.69%, three-month Libor has increased to 2.32% as of the end of May, a level not seen since 2008. As you can see below the spread of the Bloomberg Barclays U.S. Dollar Floating Rate Note Corporates Index has been in a fairly narrow range over this period. In fact, the spread has compressed, suggesting the rising yields in the investment grade corporate floating-rate market have been driven by increased Libor levels.
Figure 6. Rising Libor Has Created Opportunities in Corporate Floaters
Bloomberg Barclays U.S. Dollar Floating Rate Note Corporates Index
What about Non-U.S. Investors?
Whether or not investors outside the U.S. find the aforementioned investment opportunities compelling will hinge largely on currency-hedging costs. Buying bonds outside their home domicile creates a foreign currency exposure that most investors will hedge using the forwards market, incurring a cost equal to the difference between the interest rates for the bond's currency and the investor's currency at the point on the forward curve at which the contract expires. With the Fed well into a tightening cycle while most other central banks remain on hold at very low levels, hedging costs have risen sharply and in many cases prohibitively; for example, the cost of hedging dollar-denominated assets into euros (using 12-month-forward rates) recently topped 3% for the first time. Subtract this 3% from the potential 4-5% yield on a short-duration portfolio that we mentioned earlier, and the return prospects for the foreign investor are much less compelling. However, there are a few options available to non-dollar investors.
First, non-dollar investors can work around this problem through a dynamic approach to currency hedging. A skilled active currency manager can dynamically adjust the hedged exposure between 0% and 100%, making opportunistic decisions based on fundamental views, the currencies' relative values and the cost of hedging. The outcome of this process can substantially enhance the return and mitigate the negative impact of hedging costs.
Second, the non-dollar investor could avoid the FX issue altogether by allocating to attractive short-dated credit opportunities in their home market. For European investors, one such example is the corporate hybrids market (though similar pockets of opportunity can be uncovered in many other regions). Mostly issued by high-quality European companies and denominated in euros, corporate hybrids are debt capital that also has some characteristics of equity and rank below all other forms of debt in an issuer's capital structure. For investors, the hybrid universe offers access to investment grade names with return potential commensurate with the high yield market. Though hybrids are either extremely long-dated or perpetual in maturity, issuers are overwhelmingly incented to call the securities on their first call date, usually five or 10 years post-issuance, and they are priced accordingly; as of May 31, the hybrid market's effective duration was around 5.2 years while its yield to worst was near 3.0%. We believe the growth in this $180 billion market is poised to continue, supported by a pickup in M&A activity on the Continent along with issuer refinancing needs.
Third, optimal short-duration portfolios for non-dollar investors may adopt a more barbelled approach to asset allocation. By combining riskier dollar short-duration holdings on a currency-hedged basis — such as in hard-currency emerging markets debt or short-duration high yield — with more conservative exposures to domestic markets, a non-dollar investor can construct a more attractive overall portfolio.
Finally, it's important for non-dollar investors to recognize that while currency-hedging costs currently are expensive due to the divergence of monetary policies across regions, they change over time. If policy tightening transitions away from the Fed and toward other global central banks, as we expect it will, dollar-hedging costs likely would decline, providing non-dollar investors a window of opportunity to access dollar short-duration assets at attractive levels.
It's also worth noting that while the dollar's recent strength, depicted in Figure 5, appears likely to stay intact in the near term, we believe its longer-term trend is downward given its valuation on a purchasing power parity basis and the negative sentiment associated with the country's twin deficits. That said, the recent rally in the greenback was not unexpected, as negative longer-term dynamics combined with changes to central bank balance sheets and mounting U.S. political risk drove the currency to oversold levels earlier this year even as interest rate differentials widened dramatically in favor of the dollar.
Figure 5. An Oversold Dollar Has Rebounded in Recent Weeks
Trade-Weighted U.S. Dollar Index: Major Currencies; March 1973 = 100
This material is provided for informational purposes only and nothing herein constitutes investment, legal, accounting or tax advice, or a recommendation to buy, sell or hold a security. Information is obtained from sources deemed reliable, but there is no representation or warranty as to its accuracy, completeness or reliability. All information is current as of the date of this material and is subject to change without notice. Any views or opinions expressed may not reflect those of the firm as a whole. Neuberger Berman products and services may not be available in all jurisdictions or to all client types. Investing entails risks, including possible loss of principal. Investments in hedge funds and private equity are speculative and involve a higher degree of risk than more traditional investments. Investments in hedge funds and private equity are intended for sophisticated investors only. Diversification does not guarantee profit or protect against loss in declining markets. Indexes are unmanaged and are not available for direct investment. Past performance is no guarantee of future results.
The views expressed herein are those of the Neuberger Berman Fixed Income Investment Strategy Committee. Their views do not constitute a prediction or projection of future events or future market behavior. This material may include estimates, outlooks, projections and other "forward-looking statements." Due to a variety of factors, actual events or market behavior may differ significantly from any views expressed.
This material is being issued on a limited basis through various global subsidiaries and affiliates of Neuberger Berman Group LLC. Please visit www.nb.com/disclosure-global-communications for the specific entities and jurisdictional limitations and restrictions.
The "Neuberger Berman" name and logo are registered service marks of Neuberger Berman Group LLC.
©2018 Neuberger Berman Group LLC. All rights reserved.
Disclosure: I/we have no positions in any stocks mentioned, and no plans to initiate any positions within the next 72 hours. I wrote this article myself, and it expresses my own opinions. I am not receiving compensation for it. I have no business relationship with any company whose stock is mentioned in this article.
Additional disclosure: There are no stocks mentioned in piece