In 2018 I am tracking a portfolio that is designed to deliver income mostly through call options. It is a limited portfolio with a basis of just over $68,000. This $68,000 has already created over $4,000 of income. I like this kind of income.
This is not a growth portfolio and the stock price of the stocks is almost irrelevant. I made a big mistake buying RIOT. I have been able to sell a couple of calls on it. I don't sell holdings in this portfolio especially at such a loss so I am holding my mistake RIOT.
GILD is underwater but I am collecting a nice dividend and have sold one call. I look everyday for the next call. My strike price on GILD will not be lower than my basis. Today I sold calls on the 200 shares of QCOM. I need to keep working this limited portfolio and I will post my trades as they are executed.
2018 CALL PORTFOLIO TABLE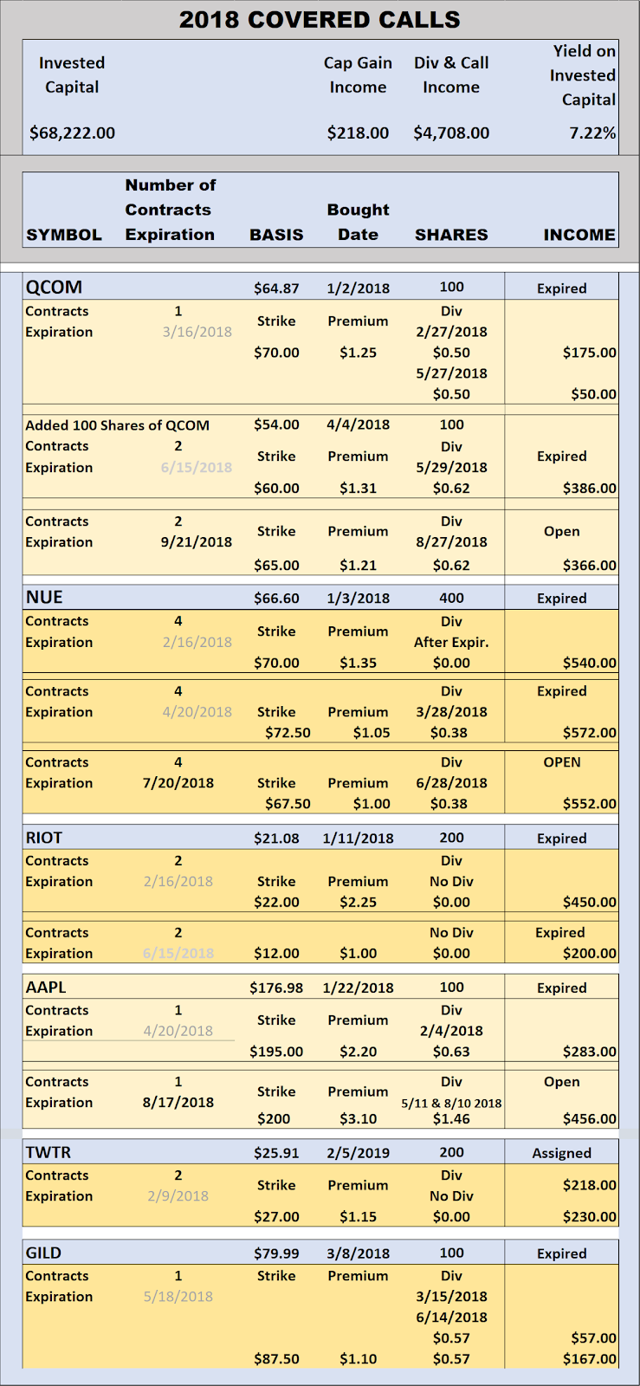 I always tell people, you can really only expect to generate about 5% pure income for spending on a retirement portfolio. However, if you can master using covered calls, this portfolio proves that more income is possible. Over 7% in yield so far.
M* MoneyMadam
Disclosure: Long all positions with the calls noted.
Editor's Note: This article covers one or more microcap stocks. Please be aware of the risks associated with these stocks.