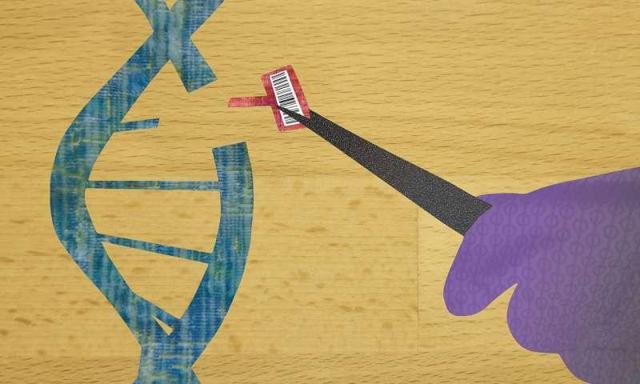 Credit: Irvine/NIST
The FDA is expected to release new guidelines in July which are part of an effort to modernize regulations related to cell and gene therapy. The key to these revisions may be tied to their belief that the use of novel platforms for gene therapy flips the risk profile from traditional drug reviews to an 80% product and 20% chemistry, manufacturing and controls or CMC mix. Regulations that streamline the use of already proven platform products have real potential to accelerate clinical endpoints, bringing relief to patients faster. This article will recap FDA commentary on this topic.
This article is part of a series on genomic medicine which is poised to transform healthcare over the next two decades. My first article entitled Genomic Medicine: Catch the Gene Therapy Wave is a primer providing context for the series. The five leading gene-editing platform companies are Cellectis (CLLS), CRISPR Therapeutics (CRSP), Editas Medicine (EDIT), Intellia Therapeutics (NTLA), and Sangamo Therapeutics (SGMO). Gene therapy companies are also developing proprietary platforms for their pipelines.
FDA Drug Designations: Four Became Five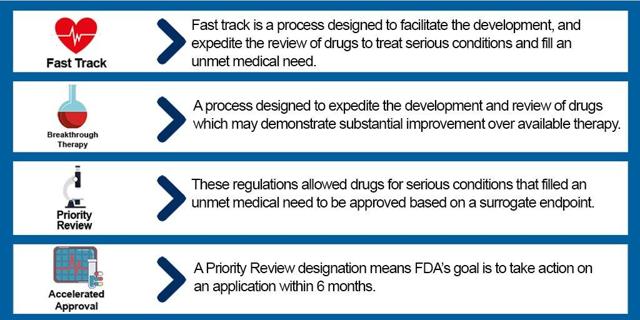 Source: FDA website
Prior to the 21st Century Cures Act there were four designations designed to accelerate FDA approvals. Under Commissioner Scott Gottlieb, nearly two-thirds of new drugs approved through mid-November 2017 were filed under at least one of these four programs.
The 21st Century Cures Act added a 5th designation the regenerative medicine advanced therapy or RMAT for cell therapy, tissue engineering or human cell and tissue products. The designation is for drugs that address serious or life-threatening disease where clinical evidence indicates the potential to address unmet medical needs.
Curative Gene Therapies Require Constant Innovation And Pipeline Expansion
Goldman Sachs analyst Salveen Richter's April 2018 report The Genome Revolution posed an interesting question: "Is curing patients a sustainable business model?" His suggestions for biotech companies pursuing gene therapies included the need for constant innovation and portfolio expansion.
The FDA apparently agrees and the process of compressing clinical trial duration for gene therapy can already be seen. KMR Group studied oncology trials from 2002-2014 and concluded oncology clinical trials were trending to longer durations noting Phase III alone on average was taking almost five years. Per Hartman's analysis, the total clinical trial duration for Kymriah was less than 5 years versus the average for oncology drugs of over 10 years.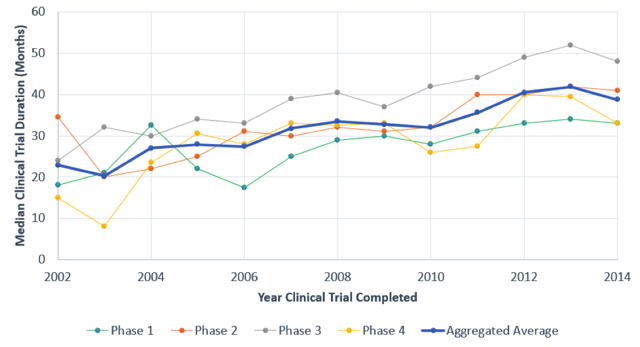 Modernizing Regulatory Programs For Gene Therapy Platforms
Scott Gottlieb has referenced efforts underway to modernize Regulatory Programs. His blog post Reflections on a Landmark Year for Medical Product Innovation and Looking Ahead to Policy in 2018 states:
2017 saw a number of other similar, historic milestones with regard to new innovation. This collective progress reflects a fundamental shift in science that's enabling us to attack more diseases with novel platforms. We're increasingly able to identify patient benefit earlier in the development process because of the ability to better target medicines to the underlying mechanisms of disease. At the same time, in many cases these identical tools also allow us to surface safety issues earlier and more effectively.

At FDA, we're being confronted with the need to regulate highly novel areas of science like gene therapy, targeted medicine, cell-based regenerative medicine, and digital health; where our traditional approaches to product regulation may not be as well suited. To meet these new challenges, we're taking a fresh look at how we can adapt our customary approaches to regulation.
The December 2017 FDA Luxturna news release included the following statement:
Today's approval marks another first in the field of gene therapy — both in how the therapy works and in expanding the use of gene therapy beyond the treatment of cancer to the treatment of vision loss — and this milestone reinforces the potential of this breakthrough approach in treating a wide-range of challenging diseases. The culmination of decades of research has resulted in three gene therapy approvals this year for patients with serious and rare diseases. I believe gene therapy will become a mainstay in treating, and maybe curing, many of our most devastating and intractable illnesses," said FDA Commissioner Scott Gottlieb, M.D. "We're at a turning point when it comes to this novel form of therapy and at the FDA, we're focused on establishing the right policy framework to capitalize on this scientific opening. Next year, we'll begin issuing a suite of disease-specific guidance documents on the development of specific gene therapy products to lay out modern and more efficient parameters — including new clinical measures — for the evaluation and review of gene therapy for different high-priority diseases where the platform is being targeted."
Remarks presented at the Alliance for Regenerative Medicine Annual Board Meeting on May 22, 2018:
We're at a key point when it comes to cell and gene therapy. These therapies have the potential to address hundreds, if not thousands, of different rare and common diseases. For a long time, they were largely theoretical constructs. Now they're a therapeutic reality. And it's my expectation that they will soon become the mainstay of how we treat a wide range of illness.

On the regulatory side, to advance progress when it comes to the development of gene therapies, as I noted earlier, the FDA intends to release a suite of draft guidance documents articulating its framework for the manufacturing and clinical development of gene therapy products. A lot of this new guidance will be focused on the product-related issues, but these guidance also will provide recommendations for clinical development in certain areas.

In contrast to traditional drug review, where 80 percent of the review is focused on the clinical portion of that process, and maybe 20 percent is focused on the product issues, I'd say that this general principal is almost completely inverted when it comes to cell and gene therapy. The initial clinical efficacy is often established early, and sometimes in small series of patients. The more challenging questions relate to product manufacturing and quality, or questions like how much you can change, or enlarge, the gene cassette that you load into a vector before the gene insert will change the conformation of the vector in ways that also fundamentally alter the entire product's safety or performance

Now we're in a place where clinical trials demonstrating safety and effectiveness for cell and gene therapies may only require a few dozen individuals in order to demonstrate that the products are safe and effective.
The Bio18 article, FDA to issue guidance on cell and gene therapy in July, referenced several Gottlieb interview comments:
A lot of the complexity with gene therapy is in product-related issues, not the clinical issues. Whereas with normal drug review, I'd say 80% is the clinical portion and 20% is the CMC and product portion of the review," he said, referring to the Chemistry, Manufacturing and Controls section of an application. "I think with gene therapy and cell-based regenerative medicine it's completely inverted. We're having to think very differently about the regulatory issues with these.

The FDA intends to release six new sets of guidance in July that will lay out the "modern framework" for the agency's approach to these therapies, many of which will be focused on product-related issues, whereas others will focus on accelerated clinical endpoints. "We're focusing, at least the initial guidance, on product areas where there's a lot of activity going on because we want to objectively find what the clinical endpoints should be."
July could turn out to be pivotal for companies using product platforms to deliver therapies. The right framework that protects patients while accelerating the regulatory pathway for the platforms leveraged across multiple indications seems likely to be on the horizon. An interesting question then becomes: Will these platforms be treated like Medical Devices which could receive premarket approval or PMA?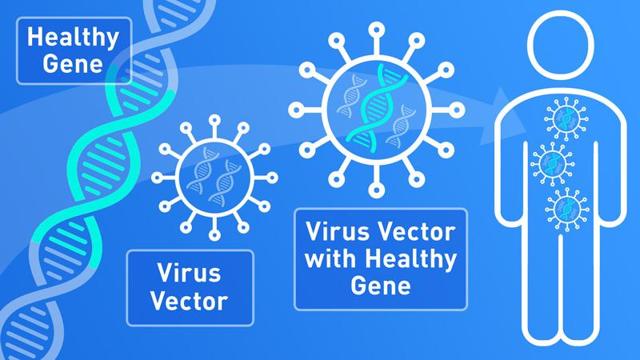 Source: FDA
How Will This Impact The Gene Therapy Sector?
Gene therapy consists of two primary components: molecular biology and molecular engineering. Molecular engineering tools that facilitate the targeting, cutting, regulation (on or off), revision, insertion or deletion of mutated genes are being integrated into platforms leveraged across the entire pipeline. As these platforms are proven to consistently deliver the therapeutic to the required genomic location and nowhere else, any FDA efforts to streamline the platform pathway should pay dividends by improving the regulatory pathway to commercialization.
July will be the next look at how the FDA is going to streamline the process providing an interesting catalyst for the entire sector. The gene editing and gene therapy platform companies looking to enter the clinic in the next year are positioned to benefit the most.
Speculation: What If The Platform Were A Medical Device?
If a molecular engineering platform were to be defined as a device, there may be a path to licensing the platforms to third party labs. That could prove to be a compelling multiplier of therapies under development. The FDA defines a Medical Device as follows:
Medical devices range from simple tongue depressors and bedpans to complex programmable pacemakers with micro-chip technology and laser surgical devices. In addition, medical devices include in vitro diagnostic products, such as general purpose lab equipment, reagents, and test kits, which may include monoclonal antibody technology. Certain electronic radiation emitting products with medical application and claims meet the definition of medical device. Examples include diagnostic ultrasound products, x-ray machines and medical lasers. If a product is labeled, promoted or used in a manner that meets the following definition in section 201(h) of the Federal Food Drug & Cosmetic Act it will be regulated by the Food and Drug Administration (FDA) as a medical device and is subject to premarketing and postmarketing regulatory controls. A device is:

"an instrument, apparatus, implement, machine, contrivance, implant, in vitro reagent, or other similar or related article, including a component part, or accessory which is:

recognized in the official National Formulary, or the United States Pharmacopoeia, or any supplement to them,
intended for use in the diagnosis of disease or other conditions, or in the cure, mitigation, treatment, or prevention of disease, in man or other animals, or
intended to affect the structure or any function of the body of man or other animals, and which does not achieve its primary intended purposes through chemical action within or on the body of man or other animals and

which does not achieve its primary intended purposes through chemical action within or on the body of man or other animals and which is not dependent upon being metabolized for the achievement of its primary intended purposes. The term "device" does not include software functions excluded pursuant to section 520(o).

This definition provides a clear distinction between a medical device and other FDA regulated products such as drugs.
Summary
Whatever the FDA announces in July their ultimate goal is clear: Accelerate this new era of genomic medicines with a modernized regulatory framework. Platform products shown to be effective in their initial usage will likely benefit from reduced proof of concept testing in later trials. As Gottlieb stated last September:
In certain cases, there are a lot of common features across the same platform, even as it's used to target different genes or proteins. There may be a plausible reason to recognize how a product or platform can work across multiple disease states – and leverage the learning from one setting in other opportunities.
Gene editing and therapy companies with the most complete, integrated and precise platforms are likely to benefit the most. Oncology CAR T-Cell therapies may be the earliest winners given the number of indications in the pipeline with two FDA approvals in the books. Gilead (GILD), Novartis (NVS) and Spark (ONCE) have the only U.S. FDA approved gene or cell therapies. Sangamo is the only clinical gene editing platform company.
Other gene therapy companies in my tracking group include Abeona (ABEO), bluebird bio (BLUE), Audentes (BOLD), Homology Medicines (FIXX), uniQure N.V. (QURE), Regenxbio (RGNX), and Voyager (VYGR). Other active collaboration partners of this group include Celgene (CELG) and Pfizer (PFE).
Disclosure: I am/we are long ABEO, ATRA, CELG, GILD, SGMO, VYGR. I wrote this article myself, and it expresses my own opinions. I am not receiving compensation for it (other than from Seeking Alpha). I have no business relationship with any company whose stock is mentioned in this article.