Technology and biotechnology are the two seminal investment themes of this century.
And while many tech companies have seen share prices rise 100-fold or more since the millennium, biotech and its parent big pharma have barely moved the needle.
That is about to change.
You can thank the convergence of big data, supercomputing, and the sequencing of the human genome, which overnight, have revolutionized how new drugs are created and brought to market.
So far, only a handful of scientists and industry insiders are in on the new game. Now it's your turn to get in on the ground floor.
The first shot was fired in December 2017 when CVS (NYSE:CVS) bought Aetna (NYSE:AET) for an eye-popping $69 billion, puzzling analysts. A flurry of similar health care deals followed, with Berkshire Hathaway (NYSE:BRK.A), Amazon (NASDAQ:AMZN) with its Verily start-up, and JPMorgan (NYSE:JPM) joining the fray.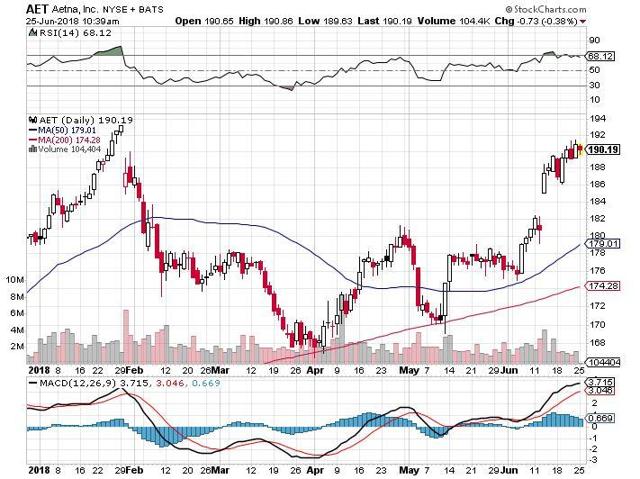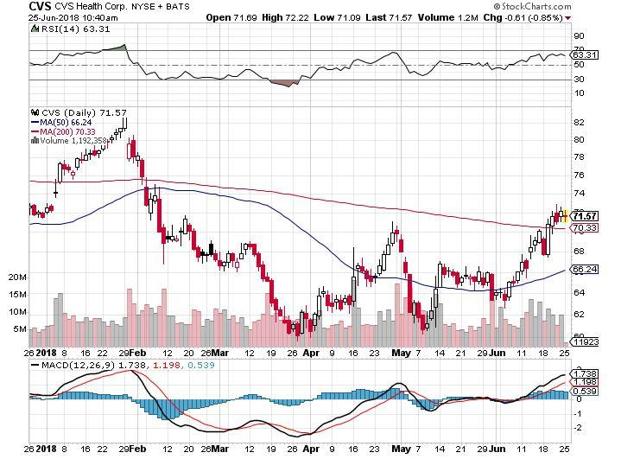 March followed up with a Cigna (NYSE:CI) bid for Express Scripts (NASDAQ:ESRX), a pharmacy benefits manager. Apple (NASDAQ:AAPL) has suddenly launched a bunch of healthcare-based apps designed to accumulate its own health data pool.
What's it all about? Or better yet, is there a trade here?
No, it's not a naked bid for market share or an attempt to front run the next change in health care legislation. It's much deeper than that.
In short, it's all about you or your personal data to be more precise.
We have all seen those clever TV ads about IBM's (NYSE:IBM) Watson supercomputer knowing what you want before you do. In reality, we are now on the third generation of Watson, known as Summit, the world's fastest supercomputer. By the way, Summit uses thousands of NVIDIA (NASDAQ:NVDA) graphics cards, which is yet another reason why I love that company.
Summit can process a mind-numbing 4 quadrillion calculations per second. This is the kind of computing muscle power that you once associated with a Star Trek episode.
Financed by the Department of Defense to test virtual nuclear explosions and predict the weather (that's why we signed the nuclear test ban treaty), Summit has a few other tricks up its sleeve.
It can, for example, store every human genome and medical record of all 330 million people in the United States, process that data instantly, and spit out miracle drugs to cure any disease almost at whim.
You know all those lab tests, X-rays, MRI scans, and other tests you've been accumulating over the years? They add up to some 30% of the world daily data creation or some 4 petabytes (or 4 million gigabytes) a day. That's a lot of zeroes and ones.
Up until a couple of years ago, this data just sat there. It was like having a copy of the Manhattan telephone book (if it still exists) but not knowing anyone there. Thanks to Summit we now not only have a few friends in Manhattan, we know everyone's most intimate personal details.
I have been telling readers for years that if you can last only 10 more years, you might be able to live forever, as all major human diseases will be cured during this time. Summit finally gives us the tools to achieve this.
Imagine the investment implications!
The U.S. currently spends more than $3 trillion on health care or about 15% of GDP, and costs are expected to rise another 6% this year. To modernize this market, you will need to create from scratch four more Apples or six more Facebooks (NASDAQ:FB) in terms of market capitalization. You can imagine what getting in early is potentially worth to your investment portfolio.
Crucial to all of this was Craig Venter's decoding of his own DNA in 2000 for the first time, which cost about $1 billion. Today, you and I can get 23andMe, Ancestry.com, or Family Tree DNA to do it for $100, with most of the scut work done in China.
Of course, key to all of this is getting the medical data for every U.S. citizen online as fast as possible. The Obama Administration began this effort seven years ago. Remember those gigantic overstuffed records rooms at your doctor's office? They've all been sent to the recycling bin. You don't see them anymore.
But we have a long way to go, and 20% of the U.S. population who don't HAVE any medical records, including all of the uninsured, will be a challenge.
To give you some idea of the potential and convince you that I have not gone totally MAD, let me tell you about Amgen's (NASDAQ:AMGN) sudden interest in the country of Iceland. Yes, Iceland.
There, a struggling, young start-up named deCode sequenced the DNA of the entire population of the country, about 160,000 individuals. It tried to monetize its findings, but it was early and lost money hand over fist. So, the company sold out to Amgen in 2012 for $415 million.
Until then, targeting molecules for development was based on a hope and a prayer, and only a hugely uneconomic 5% of drugs made it to market. It was a bit like wildcatting for oil, another extremely high-risk venture.
Using artificial intelligence (yes, those NVIDIA graphics processors again) to pretest against the deCode DNA data based it was able to increase that hit rate to 75%.
It's not a stretch to assume that a 15-fold increase in success rates leads to a 15-fold improvement in profitability or thereabouts.
Word leaked out setting off a gold rush for equivalent data pools that led to the takeover boom described above. And what happens when the pool of data explodes from 160,000 individuals to 330 million? It boggles the mind.
Another aspect of this is that Iceland has the purest gene pool in the world. Some 90% of the population is directly descended from Vikings, while the remaining 10% is from the Irish slaves they captured.
As a result, the health care industry is now benefiting from a "golden age" of oncology. Average life expectancy for chemotherapies is increasing by months at a time for specific cancers.
All of this is happening at a particularly fortuitous time for drug, health care, and biotech companies, which are only just now coming out of a long funk.
Traders seemed to have picked up on this new trend in May, which is why I slapped on a long position in the iShares Nasdaq Biotechnology ETF (NASDAQ:IBB) (click here for a full description).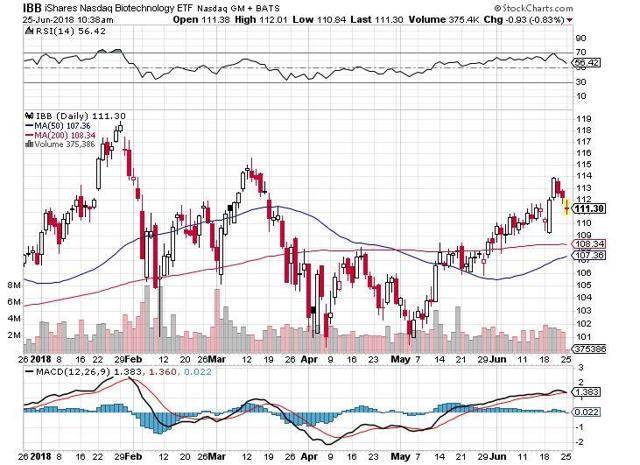 Like many companies in the sector, it is coming off of a very solid one-year double bottom and is going ballistic today.
The area is ripe for rotation. Other names you might look at include Biogen (NASDAQ:BIIB), Celgene (NASDAQ:CELG), and Regeneron (NASDAQ:REGN).
If you have grown weary of buying big-cap technology stocks at new all-time highs, try adding a few biotech and pharmaceutical stocks to spice this up. The results may surprise you.
As for living forever, that will be the subject of a future research piece. The far future.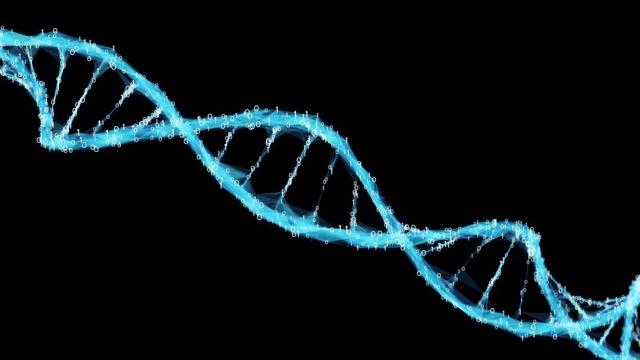 Disclosure: I/we have no positions in any stocks mentioned, and no plans to initiate any positions within the next 72 hours.
I wrote this article myself, and it expresses my own opinions. I am not receiving compensation for it (other than from Seeking Alpha). I have no business relationship with any company whose stock is mentioned in this article.