The Concept: Your Portfolio as a Business
The difference between investment and speculation is that the primary objective of an investment is to earn the long run cashflow generated by an asset, while that of speculation is to earn a one time profit from price appreciation.
While speculating is generally a difficult zero-sum game based on finding the next greater fool to sell to at a higher price, investing is a more sustainable, positive-sum game based on participating in the productive capacity of the economy, where it is possible for all participants to be winners in the long run.
The predictability of investing in productive assets allows us to build compounding machines, where stable cashflows are reinvested to generate ever higher cashflows, putting your wealth in an upward exponential growth trajectory.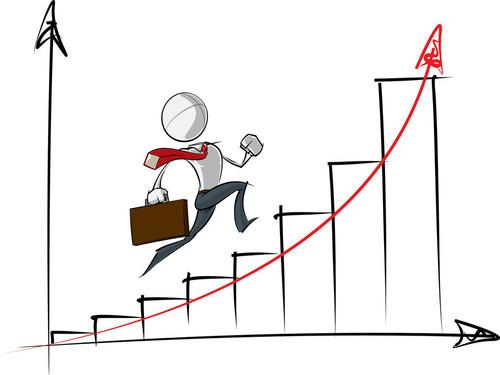 One way to build compounding machines is to buy into businesses with sustainable or growing Owner Earnings.
To paraphrase Buffett - don't buy a single share of a company if you're not prepared to buy the entire company and own it forever. This forces investors into a business owner's mindset, focusing on maximizing Owner Earnings - the cashflow ultimately available to the owner of a business - instead of market valuation.
But all of the above have already been expounded by other investment greats, and I'm sure many readers on SA are quite familiar.
So let's take this concept one step further:
Not only should we treat each investment as owning the individual business, the portfolio itself should also be treated as a business - like a "conglomerate", with each position in it an operating "subsidiary".
Like a well-run conglomerate (not like this one, but this one), the primary goal is to maximize the consolidated earnings stream of the entire business for the long run.
Each new investment should be treated as an "acquisition" that is accretive to the earnings of the overall conglomerate. Like a real operating company, we purchase each business for its future earnings and cashflow, with no exit target in mind.
We should consolidate the results of the subsidiaries into their parent company. Ultimately, maximizing the parent company's earnings stream should be the only thing we care about - not the individual stock price, and not even the aggregate value of the portfolio.
This is the single most important concept in this investment philosophy, so it's worth repeating - we should focus on maximizing the long run earnings stream of our portfolio over its aggregate value.
I believe this mindset will translate to superior return over the long run. And I am set out to prove it.
The Implementation - My Little Conglomerate
I've been investing with the business owner's mindset for many years, and as it turns out, maximizing long run earnings does correlate to actual portfolio performance that beats the market.
But words are worth less than a dime a dozen these days, so to prove to all my readers that this really works, I've put together a new, public experiment...
I started a real money account of $30k USD on June 19, 2018 - about a week before the writing of this article. Let's call this account "My Little Conglomerate".
The point of this is to independently verify that, in the long run, if we focus on running the business and maximizing the aggregated earnings stream, we will also be able to earn above market total return as a side effect.
First Acquisition: Royal Caribbean
My Little Conglomerate's first acquisition is Royal Caribbean Cruises Ltd. (RCL). The cruise industry is benefitting from the twin demographic tail winds of millennials and baby boomers - both cohorts seem to be big on cruising, with the millennials preferring experiential consumption, and the boomers just having lots of time and money on their hands for travel.
Royal Caribbean is a premier brand in the cruise industry, and its recent investment into the ultra-luxury cruise line Silversea Cruises further cemented its place.
Silversea was a privately-held company so we'll take management's word from the press release that it will not have material impact to the near-term earnings of Royal Caribbean, as they reaffirmed guidance in their press release, with a mid-point EPS of 8.80, which works out to a 8.34% earnings yield at current prices.
Royal Caribbean's stock price was beaten down recently in sympathy to its rival Carnival Corporation (CCL) - despite Carnival's beat-and-raise quarter, their shares tanked along with the entire industry due to weaker than expected guidance, caused partly by higher oil price.
Luckily, Royal Caribbean does provide sensitivity guidance on price movement of oil. From their Q1 release:
Impact of 10% change in fuel prices: $29 million
On the date of their Q1 report, crude was trading at 68.19, and as of time of this writing it is trading at 72.77. The math works out to be a -$19.5M impact to Royal Caribbean's bottomline based on current oil price. Adjusting for this negative impact, their 2018 EPS will be at 8.71 which still works out to be a healthy 8.26% earnings yield.
I believe this near-term weakness presents a good opportunity for investors to enter into a position in Royal Caribbean.
My Little Conglomerate purchased 100 shares of RCL at an average cost of 110.16.
Second Acquisition: China Mobile
My second purchase is China Mobile Limited (CHL). China Mobile is essentially the largest carrier focused on Greater China area, but due to the sheer size of that market, it is also by far the largest carrier in the world by number of subscribers.
In recent times China Mobile stock price has fallen alongside other Chinese and Asian equities, mainly due to the on-going trade war with the United States. However, given the domestic nature of most of its business, China Mobile's prospects should not be affected by the trade row and thus this near-term weakness presents another good opportunity for investors.
One thing to note is that China Mobile is a Chinese state-controlled enterprise, so it does come with some idiosyncratic risks. For example, the Chinese government can, and have, asked for mandatory price reductions, and capital expenditures on next generation technologies. However, thus far they have been able to balance the interest of the country and the interest of investors, as shown by their superb ROE numbers over the past years in the next section.
The capital expenditures on technology upgrades (e.g. 5G networks) are necessary anyway even without the state's mandate, as we see carriers in the other countries such as AT&T (T) also making significant investments on that front. I believe these investments will earn reasonable ROI and are ultimately beneficial to the bottomline.
Aside from growth capex, China Mobile also has substantial maintenance capex - the cash they need to spend to keep their existing networks running.
The definition of Owner Earnings is the earnings available for distribution to owners, which necessitate adjustments for maintenance capex. Owner Earnings:
... represent ((a)) reported earnings plus ((b)) depreciation, depletion, amortization, and certain other non-cash charges... less ((c)) the average annual amount of capitalized expenditures for plant and equipment, etc. that the business requires to fully maintain its long-term competitive position and its unit volume...
Estimating (c) is more an art than science but one way to do it is to apply Bruce Greenwald's method:
Calculate the ratio of PPE to sales for each of the five prior years and find the average. We use this to indicate the dollars of PPE it takes to support each dollar of sales. We then multiply this ratio by the growth (or decrease) in sales dollars the company has achieved in the current year. The result of that calculation is growth capex. We then subtract it from total capex to arrive at maintenance capex.
I did the leg work and found China Mobile's maintenance capex to be running at around 145B RMB/year, which is quite close to its reported depreciation of 150B RMB in 2017. They nearly offset each other and for this reason, I will take the short-cut by going with their reported earnings. But I want my readers to know that this is a conscious decision for this particular case only, and I am not ignoring one of the core principles of Owner Earnings.
The reported EPS of China Mobile was 5.58 RMB. The main shares are trading in Hong Kong, and the ADR ratio converting the Hong Kong shares to US's CHL is 5:1. At today's FX rate of 6.60 this works out to $4.23 EPS for CHL, which gives us an earning yield of 9.61%.
My Little Conglomerate acquired 150 shares of CHL at an average cost of 43.75.
A Nuance
One important difference between My Little Conglomerate and a real conglomerate business is that of "control". Namely, I don't have actual control over the managers and the future directions of the companies in my portfolio.
Here, let's take another page from Warren Buffett, who is famously hands-off when it comes to the operating divisions of Berkshire Hathaway ([[BRK.A]], BRK.B). He recognizes that the existing managers of his divisions & subsidiaries are domain experts who are way smarter than himself in operating their own particular business. Similarly, I am in no place to add any value by interfering in the operating business of my portfolio companies.
One thing we don't compromise on, however, is that the managers need to be disciplined capital allocators. That is, they should re-invest earnings internally when there are good ROI opportunities to grow the business, and they should return the cash to their owners when there are not.
We can't directly control the managers, but we can select companies with managers who are good capital allocators. To select for this ability quantitively, I look at their Return on Equity (ROE) over the past 5 years.
In calculating the ROE, we should always use the actual earnings without adjusting for one-time items. This is because the one-time items (write-downs and such) are often a result of poor past capital allocation decisions, so they should be included when we are measuring management's abilities. We should also adjust the equity component for dividends as they represent cash that were returned to owners and were not reinvested internally.
5-year Average ROE
We see reasonable ROE from Royal Caribbean, and superb ROE from China Mobile. Most importantly, neither managers seem to have exhibited destructive capital allocation behaviours.
Consolidated Earnings
With our first 2 acquisitions, I've deployed a little over half of the firm's cash. I will be keeping my eyes out for further accretive acquisitions in the near future.
Meanwhile, I present the expected results of My Little Conglomerate:
My Little Conglomerate: Current Year (2018) Expectations
| | | | | | | | |
| --- | --- | --- | --- | --- | --- | --- | --- |
| Position | Quantity | Price | Market Value | Owner Earnings | Earnings Yield | Dividends | Dividend Yield |
| RCL | 100 | 105.6 | 10,560 | 871 | 8.25% | 240 | 2.27% |
| CHL | 150 | 43.98 | 6,597 | 635 | 9.62% | 276 | 4.19% |
| Cash (US Dollars) | 12397 | 1 | 12,397 | 0 | 0.00% | 0 | 0.00% |
| Gross Total | | | 29,554 | 1,506 | 5.09% | 516 | 1.75% |
| Tax* | | 30.00% | | 452 | | 155 | |
| Net Total | | | | 1,054 | 3.57% | 361 | 1.22% |
*Hypothetical estimate based on withholding tax on dividends for non-US citizens
The bolded numbers are what we should maximize over the long run.
In fact, for anyone who doesn't need cashflow in the short term, Owner Earnings should be emphasized over Dividends. This goes back to the compounding machine concept - trust that the competent managers of your portfolio companies will be able to re-invest the undistributed earnings at a reasonable ROE internally to grow the future earning streams and eventually lead to an even bigger cash payout to their parent company (i.e. bigger future dividends to your portfolio).
As of now, the conglomerate is making $1,506 in passive income (before taxes) on a $30k investment - not a bad start as we still have a significant cash balance available to acquire more businesses when opportunities present themselves in the near future.
Conclusion: A Business Owner's Mindset
Similar to how successful conglomerates view themselves, as long as the earning power of our business divisions remains intact or growing, we should not care about the daily valuation of our underlying businesses. Instead, the operating results of the individual businesses should be consolidated on a portfolio level and viewed as if the portfolio itself is a single business.
Thinking about our portfolio this way takes our minds off market fluctuations and allows us to stay the course on acquiring, and holding, great earning streams that contribute to a unified compounding machine.
This mindset is the next logical leap for any serious value investors who want to think and behave like business owners.
Author's note: I purposely timed the release of this article to be at the end of Q2 2018. Like a real public company, going forward I plan to give readers quarterly updates near the end of each quarter at a minimum, where I will present the consolidated results of My Little Conglomerate. Intra-quarter updates may also be given if there was a new acquisition, disposal, or other significant events affecting My Little Conglomerate or its subsidiaries. Stay tuned and follow me to see how this quaint experiment turns out.
Disclosure: I am/we are long RCL, CHL. I wrote this article myself, and it expresses my own opinions. I am not receiving compensation for it (other than from Seeking Alpha). I have no business relationship with any company whose stock is mentioned in this article.