Market Intro

CNBC: 9:38 EST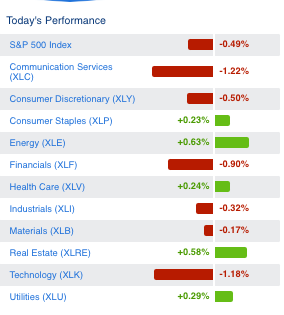 Sector SPDR: Tuesday close
Let us not forget the end-of-day drubbing that US stocks (SPY, DIA, QQQ, IWM) received - again - on Tuesday. VIX indexes may rightly print on the low end these days, but there are really only so many dumps that traders will tolerate. In fact, this behavior is quite different from most of the bull market of the last decade, where price action into the close has generally been the time for redemption stories. Tech (XLK) led the indexes lower; this sector has provided leadership to the broader indexes for dampening volatility over the last quarter.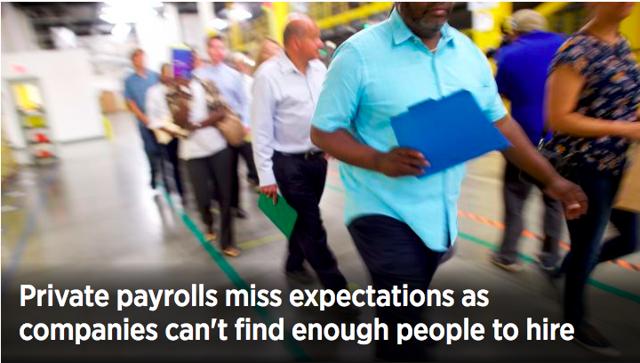 CNBC
Overall the US economy appears on strong footing. With 10's-2's the flattest it's been in years (see below), one must ask why is this strength not translating to higher yields on the 10-year Treasury Note?

Thoughts on Volatility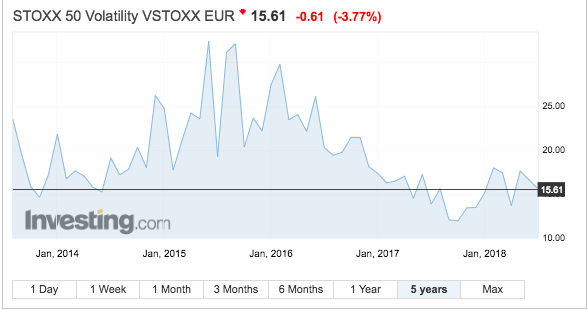 European vol is on the low side at present. I have to say that I do not believe that the Italian (EWI) scare from about five weeks ago is neatly behind us. Italy is a very large, debt burdened economy, with some serious demographic issues. I love the country, and as a matter of fact we have Italian friends visiting us for several weeks this summer (I am very interested in getting their perspective on Italian politics); but consider that at the very least European vol may be underpriced here.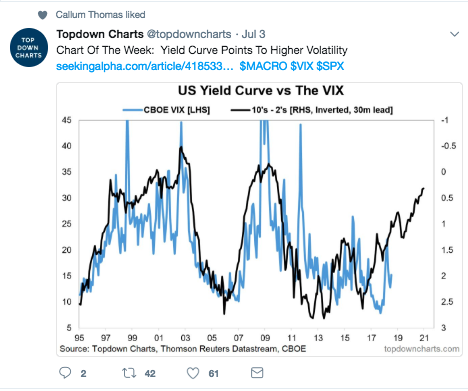 These two series do not appear to be lining up very well. The recovery in the US has only recently become what one might call an "expansion". It makes sense that the patterning between spot VIX and 10's-2's would not be quite so straight forward for this particular economic cycle. At the very least, however, the graphic does argue for higher rather than lower levels of volatility.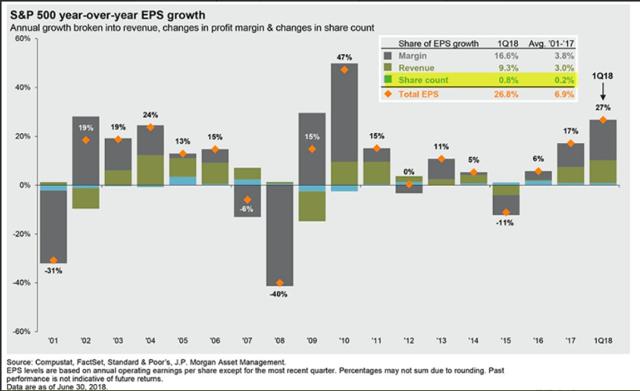 Urban Carmel shares that only 3% (really 3.54%) of the total EPS growth between 2001-2017 comes from share repurchases. The bigger story, however, comes down to how much of the growth comes from margin growth: do not expect this to last!! Sustainable EPS growth for an index as large as the S&P comes from one, and only one, place: revenue expansion. That revenues made up less than 50% of total EPS growth over a 17-year period, and that said growth net of inflation was perhaps only 1% total, is not anything at all to cheer about.
Term Structure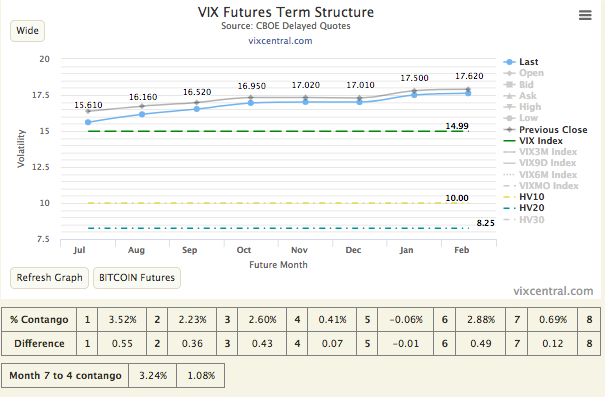 For the first time in about a month, the 10-day HV prints significantly higher than the 20-day. The vol complex has thus far been vindicated for trading massively above the 10-day index. But now convergence is in my view the most likely play. While flare-ups are interesting, I see the 20-day heading north, and the VIX9D and spot dipping lower, with VX ultimately succumbing to the pressure (albeit likely trading at a relatively lofty volatility risk premium): VIX longs really need a change of tone here (VXX, UVXY, TVIX) to get anything more than an anticlimactic pop.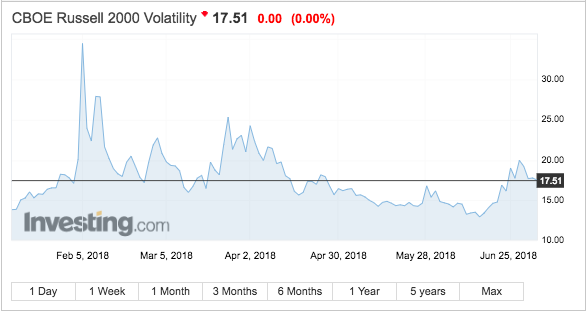 The Russell 2k is viewed by many (myself included) as indicative for the general tone of the US stock market for the time being. Those with a bullish view on the markets, and/or a negative view on equity vol, may well decide to net-write options on the IWM rather than SPY-related products.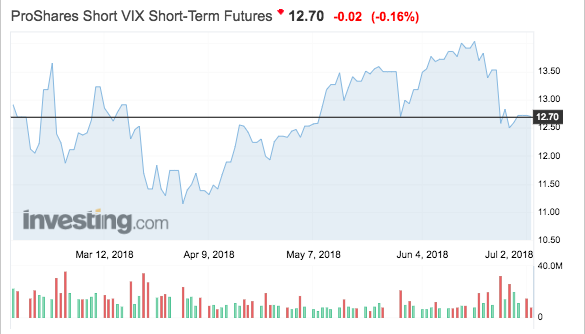 Let us not forget what exactly makes the short-vol trade tick: persistence. Beginning in the middle of April, notwithstanding a couple hiccups, vol really got some momentum to the downside. This really got steam in early June, and vol bottomed right as the S&P hit the 2790 resistance level that it struggled with in February and March earlier this year. Should this summer prove to be choppy, shorting vol (SVXY, ZIV) will not be fruitful even if the M1 and M2 exhibit lower absolute levels than they do at present. Keep an eye on intra-day market chop.
Conclusion
If this is your first time reading Market Volatility Bulletin, thanks for giving it a try. If you're a regular, we thank you for your ongoing contributions in the comments section.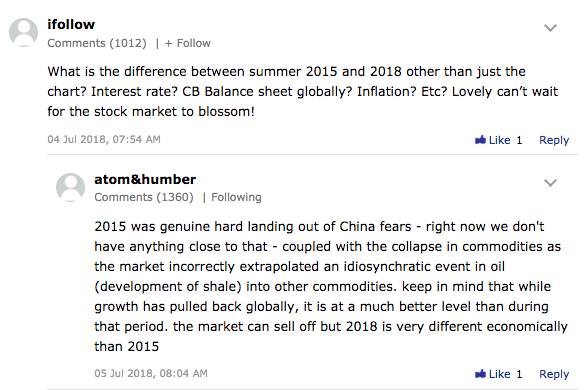 The most recent MVB featured comments relating our investment and trading environment today relative to 2015. Atom & Humber draws important distinctions between the global set-up three years ago vs. today. I agree that the overall economy does appear to be in much better shape, but on the other hand we have a Fed that is not merely considering a tightening policy, but rather one that is actively pursuing such a policy. The Yuan is weakening quite rapidly, and Italy is a larger potential player in the news than Greece was in the summer of 2015 during the "Oxi" vote of early July that year.
The batting back and forth quite rapidly, while covering what amounts to a reasonably small range, is the key market similarity between this summer and that one; any two periods will carry similarities and differences. Certainly just because August 20th 2015 began a slide that resulted in a massive breakdown (within seconds after the Fed minutes were released), that does not mean that we are somehow destined for a repeat performance. But we do have this tempest-in-a-teapot dynamic going on which may be worth drawing comparisons.
Thank you for reading.
Please consider following us.