In one swift move, Clean Energy Fuels (CLNE) got a big investment from Total (TOT) back in May to drive demand for natural gas fuels. The deal might solve a problem on the demand equation, but the move does nothing to solve the profit equation that has backed my negative thesis for years. The stock just completed the traditional false rally that will again hurt long-term investors falling for the clean fuels hype.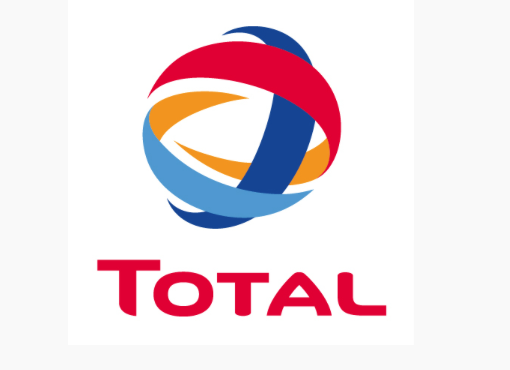 Source: Clean Energy press release
Driving Demand
For Q1, Clean Energy reported an astonishingly weak quarter with gallons delivered flat with 2017 levels of 85.1 million. The discussion in the market surrounding a move to EVs is undoubtedly causing concerns with driving demand in the natural gas fuels sector. Higher oil prices during Q1 and hence diesel prices should've helped demand for LNG and CNG.
Transportation companies don't want to invest in LNG/CNG trucks, if the market shifts away to EVs in the next few years. For this reason, Clean Energy took an investment from Total representing up to 25% of the company in order to finance natural gas trucks that will increase demand.
The deal comes at a heavy cost with an $83.4 million investment to take a 25% stake. The purchase of 50.8 million shares would come at a cost of only $1.64 per share. The stock recently rallied to a $4.05 high on the news.
Total will provide another $100 million credit to fund the leasing program for heavy-duty trucks. The companies expect to launch the program in Q3.
The clear winner in this deal is Total and not Clean Energy shareholders. The energy giant gets to promote more use of natural gas while Clean Energy passes on the savings to transportation firms via the "discounted natural gas fuel price to diesel".
Per the earnings call, transportation firms can lease a heavy-duty truck at the same price as a diesel one with a guaranteed $0.50 per gallon fuel discount.
Customers also commit to purchase a minimum amount of fuel at Clean Energy stations during the term of the lease, with the price set at a fixed $0.50 discount to diesel. Total intends to provide credit support via guarantee on the incremental portion of the truck value.
Profit Equation
In essence, Clean Energy gave up 25% of the company for cash it doesn't need with $175 million in cash on the balance sheet plus an impending $25.5 million alternative fuel credit receipt. At the same time, the program appears to transfer all of the risks of switching to heavy-duty trucks fueled by natural gas to Clean Energy and Total without any of the benefits.
In the last quarter, the company only generated a margin per gallon of $0.26. The reported non-GAAP net income of $12.2 million includes the $25.5 million alternative fuel tax credit payment from 2017. The operating income of $16.0 million would quickly turn into a $9.5 million loss.
As usual, Clean Energy makes the financials very difficult to compare as adjusted figures don't place the fuel credits in the right period and comparable numbers include one-time charges and benefits such as debt repurchases.
Removing the $25.5 million fuel credit pushes the Q1 EBITDA figure down to only $6.9 million. Not that impressive for zero volume growth.
The profit equation isn't changed unless Clean Energy figures out how to charge a larger amount per gallon of CNG or LNG delivered to customers. The savings are all passed along to heavy-duty truck owners that apparently don't even want to own the vehicles due to the higher upfront costs.
The company continues to play a volumes game without operating a traditional financial model focused on same-store sales. Increased volumes focused on existing fueling stations could solve some of the financial woes of Clean Energy, but nothing about this story appears to address this issue.
Another False Rally
While no guarantees exist in the market the recent rally to $4 looks like another false rally. Raymond James agrees by downgrading the stock today due to "excessive euphoria".
Back in early 2015, Clean Energy saw the stock double in months to only eventually lose 36% of the original value in a year. The stock eventually fell to a low of nearly $1 this year.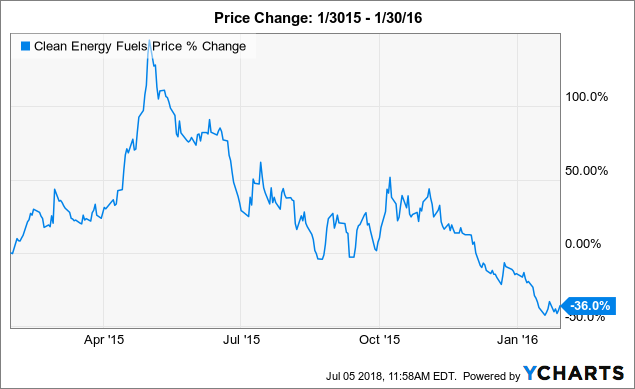 Back in 2016, Clean Energy saw a similar though smaller rally that failed. The stock saw a roughly 70% gain in months to only end down over the next year.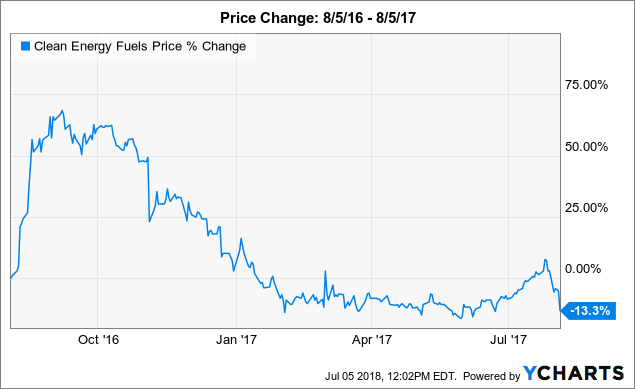 Takeaway
The key investor takeaway is that one should avoid a long-term investment in Clean Energy Fuels until the company figures out how to resolve the profit equation on fuel sold. The recent euphoric rally appears all too similar to ones in the past that end up hurting investors falling for the false hype.
Disclosure: I/we have no positions in any stocks mentioned, and no plans to initiate any positions within the next 72 hours. I wrote this article myself, and it expresses my own opinions. I am not receiving compensation for it (other than from Seeking Alpha). I have no business relationship with any company whose stock is mentioned in this article.
Additional disclosure: The information contained herein is for informational purposes only. Nothing in this article should be taken as a solicitation to purchase or sell securities. Before buying or selling any stock you should do your own research and reach your own conclusion or consult a financial advisor. Investing includes risks, including loss of principal.