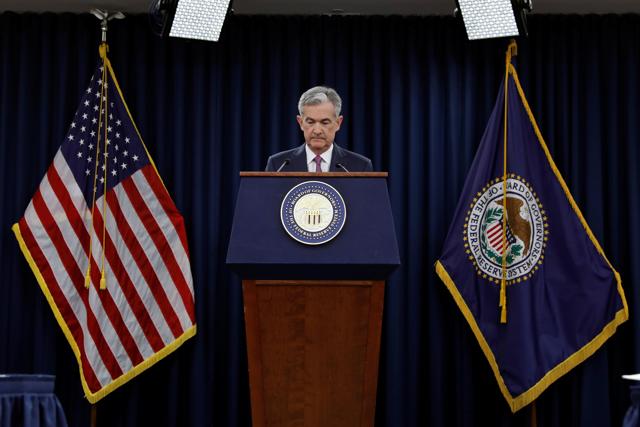 Photo: REUTERS/Yuri Gripas. Federal Reserve Board Chairman Jerome Powell holds a news conference in Washington.
For the month 65% of all closed-end funds (CEFs) posted net-asset-value (NAV)-based returns in the black, with 57% of equity CEFs and 71% of fixed income CEFs chalking up returns in the plus column. A move toward income- and growth-oriented assets helped the Utilities CEFs classification (+1.80%) rise to the top of the equity charts for the first month in seven, followed by Growth CEFs (+1.72%) and Real Estate CEFs (+1.54%). For the second consecutive month municipal bond CEFs posted a plus-side return on average (+0.12%), bettering their domestic taxable bond CEFs (+0.09%) and world income CEFs (-1.82%) counterparts. In this report we highlight June 2018 CEF performance trends, premiums and discounts, and corporate actions and events.
Disclosure: I/we have no positions in any stocks mentioned, and no plans to initiate any positions within the next 72 hours.