Interest Rate Outlook: U.S. Inflation Should Peak This Summer, Resulting In One More 2018 Hike And Then A Pause
Includes:
BIL, CNY, CROC, CYB, DAUD, DEUR, DFVL, DFVS, DGBP, DJPY, DLBL-OLD, DLBS, DRR, DTUL, DTUS, DTYL, DTYS, EDV, EGF, ERO, EUFX, EUO, FIBR, FXA, FXB, FXC, FXCH, FXE, FXY, GBB, GBIL, GOVT, GSY, HYDD, IEF, IEI, INR, JYN, PLW, PST, RINF, RISE, SCHO, SCHR, SHV, SHY, SPTI, TAPR, TBF, TBT, TBX, TLH, TLT, TMF, TMV, TTT, TUZ, TYBS, TYD, TYNS, TYO, UAUD, UBT, UDN, UEUR, UGBP, UJPY, ULE, URR, USDU, UST, UUP, VGIT, VGLT, VGSH, VUSTX, YCL, YCS, ZROZ
by: Invesco US
By Rob Waldner, Chief Strategist and Head of Multi-Sector on July 6, 2018, in Fixed Income
Invesco Fixed Income shares its views on rates around the world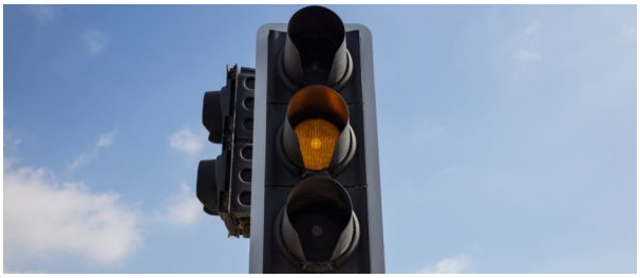 US:
Neutral. US growth remains strong, accelerating in the second quarter versus the first quarter's lackluster 2.2% performance.1 We expect 2018 growth of around 2.8%, with strong contributions from capital expenditures and consumption. Core inflation continues to be benign, and we see it peaking in the next two months at around 2.2%. After that, softer rental and service costs should drive it back below 2%. In our view, the US Federal Reserve will hike one more time this year before pausing in response to declining inflation. Strong growth and lower-than-expected inflation point to a 10-year Treasury yield of around 3%. However, supply dynamics will likely begin to shift in the third quarter as the Treasury begins to issue more long-term debt. This may pressure the Treasury yield curve steeper.
Europe:
Underweight. The European Central Bank (ECB) delivered another dovish taper announcement in June. The long-awaited end to quantitative easing was announced for December 2018, to follow a three-month period of reduced bond purchases totaling 15 billion euros per month. But ECB President Mario Draghi surprised the market with firmer forward guidance on interest rates, suggesting no rate hikes through the summer of 2019. The ECB's downgrade of its 2018 growth projection to 2.1% (from 2.4%) was coupled with an acknowledgement that the recent period of slower growth may last longer than expected.2 This has weighed on German bund yields, steepened the long end of the German yield curve and weakened the euro. However, we think the downside risk to yields is limited and we remain underweight duration.
China:
Overweight. We continue to see attractive opportunities in onshore government bonds in the medium term, although range-bound trading is expected in the near term. With new asset management rules in place, demand for Chinese government bonds and policy bank bonds should increase, and we have already seen a boost in foreign investment in China's onshore bond market ahead of its planned inclusion in the Bloomberg Barclays Global Aggregate Bond Index. Regulatory tightening has pressured non-bank financial institutions to reduce lending, and we see limited room for the People's Bank of China to tighten liquidity further. In addition, lowering the cost of financing in the real economy remains a major objective of top policymakers, suggesting less upward pressure on yields in the near term.
Japan:
Neutral. The Bank of Japan kept policy unchanged at its June meeting; however, it downgraded its inflation assessment. With a consumption tax hike planned for 2019 (which could have a negative impact on the economy), and consumers remaining hesitant to spend despite increased wages, it is difficult to see the bank tightening in 2018. Therefore, the 10-year Japanese government bond yield is likely to remain anchored in the 0.0% to 0.1% range.
UK:
Neutral. Uncertainty surrounding Brexit appears to be negatively impacting the UK economy. The picture is unlikely to become clearer until late 2018 or early 2019, which could dampen consumer and business confidence in the meantime. The UK government is struggling to agree on a negotiating stance, and political infighting could result in a vote of no confidence in the prime minister, if not the government itself. The Bank of England pulled back from hiking rates in May and may be reluctant to hike in August given the ongoing political uncertainty, weak economy and progress toward its inflation target.
Canada:
Neutral. Trade headlines continue to dominate the news. So far, nothing has come of the North American Free Trade Agreement negotiations, but that could change abruptly. First-quarter gross domestic product (GDP) disappointed compared to expectations, but components of second-quarter GDP showed signs of a rebound. Wages have strengthened somewhat, partly due to recent increases in the minimum wage. Despite some headwinds, the Bank of Canada looks likely to hike the overnight rate again in July. Our outlook for interest rates is positive, as the 10-year Canadian government bond yield should remain below its recent high of 2.52%.3
Australia:
Neutral. The Reserve Bank of Australia (RBA) continued to hold rates steady at its June meeting. The post-meeting statement was very similar to previous statements. However, it did note that housing credit growth has slowed over the past year and there may be some further tightening of lending standards. This could put downward pressure on housing prices. First-quarter growth was higher than expected as the Australian economy continues to be quite strong. However, while the unemployment rate fell in June, so did the labor participation rate, and wage growth remains stubbornly low. The RBA continues to expect a very gradual improvement in employment and progress toward its inflation target, so we believe it is likely to remain on hold for some time.
India:
Neutral. We expect yields to stay range-bound, with value buyers stepping in if 10-year government bond yields reach 8%. Although attractive valuations are likely to contain any significant sell-off, we believe macroeconomic risks are tilted toward rising yields. Higher crude oil prices, an increase in core inflation over the past few months and uncertainty around minimum support prices for crops have increased fears of further upside surprises in headline inflation. Core consumer price inflation increased to 6.2% in May.4 We think the risk of another rate hike at the Reserve Bank of India's August meeting has increased significantly on the back of rising core inflation.
Rob Waldner, Chief Strategist; James Ong, Senior Macro Strategist; Noelle Corum, Associate Portfolio Manager; Reine Bitar, Macro Analyst; Yi Hu, Senior Analyst; Sean Connery, Portfolio Manager; Brian Schneider, Head of North American Rates Portfolio Management; Scott Case, Portfolio Manager; Amritpal Sidhu, Quantitative Analyst
1 Source: Bureau of Economic Analysis, May 30, 2018
2 Source: European Central Bank, June 14, 2018
3 Source: Bloomberg L.P., May 17, 2018
4 Source: Bloomberg L.P., June 12, 2018
Important information
Blog header image: Gts/Shutterstock.com
Quantitative easing (QE) is a monetary policy used by central banks to stimulate the economy when standard monetary policy has become ineffective.
Tapering is the gradual winding down of central bank activities that aimed to reverse poor economic conditions.
Gross domestic product is a broad indicator of a region's economic activity, measuring the monetary value of all the finished goods and services produced in that region over a specified period of time.
The Bloomberg Barclays Global Aggregate Bond Index is an unmanaged index considered representative of the global investment-grade, fixed-rate bond market.
This does not constitute a recommendation of any investment strategy or product for a particular investor. Investors should consult a financial advisor/financial consultant before making any investment decisions. Invesco does not provide tax advice. The tax information contained herein is general and is not exhaustive by nature. Federal and state tax laws are complex and constantly changing. Investors should always consult their own legal or tax professional for information concerning their individual situation. The opinions expressed are those of the authors, are based on current market conditions and are subject to change without notice. These opinions may differ from those of other Invesco investment professionals.
| | | |
| --- | --- | --- |
| NOT FDIC INSURED | MAY LOSE VALUE | NO BANK GUARANTEE |
All data provided by Invesco unless otherwise noted.
Invesco Distributors, Inc. is the US distributor for Invesco Ltd.'s retail products and collective trust funds. Invesco Advisers, Inc. and other affiliated investment advisers mentioned provide investment advisory services and do not sell securities. Invesco Unit Investment Trusts are distributed by the sponsor, Invesco Capital Markets, Inc., and broker-dealers including Invesco Distributors, Inc. Each entity is an indirect, wholly owned subsidiary of Invesco Ltd.
©2018 Invesco Ltd. All rights reserved.
Interest rate outlook: U.S. inflation should peak this summer, resulting in one more 2018 hike and then a pause by Invesco US