The S&P rose 1.52% last week with the biggest surge (+0.85%) on Friday. NASDAQ did even better (+2.37%) while the Russell 2000 doubled the S&P 500 with a 3.10% gain. Earlier in the week, market oscillations were caused by air pockets that are common in the summer months and may continue in upcoming weeks.
However, thanks to record stock buyback activity as well as dividend increases, the market continues to meander steadily higher. Whenever the market meanders higher on light trading volume, that is a very good sign, since it can potentially go up a lot more when trading volume rises when the second quarter announcement season begins.
If you drove a lot during the long holiday week, don't get mad about the high prices at the pump. Instead, you can profit from those higher gas prices. Refiners are expected to post very strong earnings from the highest "crack" spreads in approximately three years. Our stocks that receive a double-A grade ("A" in both Dividend Grader and Portfolio Grader) are dominated by refiners like Valero Energy (NYSE:VLO), which should post exceptionally strong earnings from those spreads.
(Please note; Louis Navellier currently personally owns a position in VLO, Navellier currently owns a position in VLO for client portfolio's.)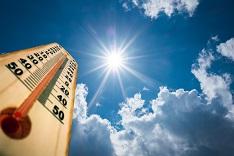 I also bet that your weather has been sizzling hot lately! Not only is the US setting record-high temperatures, but so is Canada, Europe, the Middle East and Asia. This hot weather is helping boost natural gas demand, since much of the US has natural gas power plants designed to meet extraordinarily high air conditioning demand. That means the only weak energy commodity, natural gas, is now resurging, since the weather is expected to remain hot well into September.
Also, multiple "heat domes" around the world are creating tropical depressions, so it looks like this could be a record season for hurricanes, so re-insurance companies like Berkshire Hathaway (NYSE:BRK.A) (NYSE:BRK.B) may be at risk if we suffer more natural disasters, such as the new wave of fires out West.
(Please note; Louis Navellier currently does not own a position in Berkshire Hathaway, Navellier currently does not own a position in Berkshire Hathaway for client portfolio's.)
All the Scary Tariff Talk is Beginning to Backfire
It's been almost six months since the stock market staged its first "tariff tantrum" in late January after President Trump announced his first small tariff increases on some washing machines and solar panels.
The seemingly endless stream of negative trade news seems to have claimed its first casualty. CNBC has been trying to convince their viewers for much of this year that tariffs and trade wars would have negative consequences for the U.S. economy. The consequence of this relentless negative news is that viewers have decided to change the channel, so Maria Bartiromo of Fox Business News decisively beat CNBC's Squawk Box in the second quarter. Bartiromo, who has great instincts on what viewers want, said, "I feel that audiences want something different." Overall, Fox Business News had the highest ratings for six of the top seven business show time slots on cable, so I suspect CNBC may have to become more upbeat.
Interestingly, CNBC seems to be suddenly changing its tune. Jim Cramer said last week that Trump is right about tariffs and the U.S. has been taken advantage of by Germany and other countries. Speaking of Germany, U.S. Ambassador to Germany Richard Grenell met the heads of BMW (OTCPK:BMWYY), Daimler (Mercedes) (OTCPK:DDAIF) and Volkswagen (VLKAY) (Audi, Bentley & Porsche) on Wednesday in Berlin and told them that the U.S. would resolve the brewing trade dispute if they would just abolish their 10% to 25% tariffs on U.S. vehicles. In turn, the U.S. would drop its 2.5% tariff on vehicles imported from the European Union. The German auto heads, not surprisingly, were reported to have "liked" what they heard from Ambassador Grenell.
On Thursday, both British Prime Minister Theresa May and German Chancellor Angela Merkel said that they would be ready to support negotiations on reducing tariffs but "would not be able to do this only with the US," adding that tariffs had to be "negotiated with all the countries we trade with in the automotive sector." Although France does not export vehicles to the U.S., they are not anticipated to be a stumbling block, so it appears that the Trump Administration's threat to impose tariffs anywhere in the world that there is an "imbalance" could result in free trade with minimal or no tariffs as the most likely outcome. All that tariff gossip and needless speculation that you have heard on television has been misleading gossip, since it is evident that the Trump Administration's ultimate objective is freer trade.
So far, tariffs have helped reduce the trade deficit. The Commerce Department announced on Friday that the US trade deficit declined 6.6% to $43.05 billion in May, much better than the economists' consensus estimate of $43.6 billion. Exports rose 1.9% to $144.89 billion, while imports rose 0.4% to $210.68 billion. The US trade deficit is now at the lowest level since October 2016 due partially to booming domestic crude oil production as well as soybean exports, which doubled in May to $4.14 billion.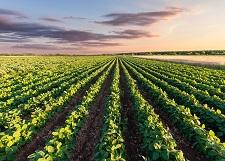 Effective Friday, China is imposing a 25% tariff on U.S. soybeans, so it will be interesting to see how that impacts future soybean exports. The surge in exports is expected to add 1.4% to U.S. GDP growth in the second quarter, so the key to sustaining strong GDP growth remains narrowing the U.S. trade deficit.
The Trump Administration's next big move - the upcoming meeting with Russia - is raising speculation that a threat to OPEC's monopoly may be an alliance between Russia, Saudi Arabia and the US. Russia and Saudi Arabia are big swing producers and the Trump Administration has lobbied them to boost production as sanctions are re-imposed on Iran. Saudi Arabia has already pledged to boost its crude oil production and is all too happy to put pressure on Iran due to the seemingly endless proxy war it is having in Yemen with Iran. Russia will likely have to become much subtler in any help it offers the Trump Administration, since it is unlikely to support any new sanctions on Iran. Instead, Russia will likely try to secure pledges that the US will not interfere with Russian military operations in Syria.
US Job Growth Soars, But We Need More Qualified Workers
While Europe struggles to recover, the US economic news last week was uniformly positive. First, the Institute of Supply Management (ISM) announced that its manufacturing index rose to 60.2 in June, up from 58.7 in May, reaching the second highest reading in the past 14 years and just a bit below the record high in February, 2018. The new orders and employment components indexes remain strong.
On Thursday, ADP reported that 177,000 private sector jobs were created in June, below economists' consensus estimate of 190,000. ADP also revised May's private payroll up to 189,000 (from 178,000 previously estimated). Then, on Friday, the Labor Department reported that 213,000 payroll jobs were created in June, better than economists' consensus estimate of 200,000. The payrolls for April and May were revised up by 37,000 to 175,000 (up from 159,000) and 244,000 (up from 223,000), respectively.
The unemployment rate rose to 4% in June, up from 3.8% in May, due to approximately 601,000 added to the labor force, many from college graduation. The Labor Force Participation Rate rose to 62.9% in June, up from 62.7% in May. Wages rose by only 0.2% (a nickel an hour) to $26.98 per hour. Overall, the jobs report was positive, and the lack of wage inflation may cause the Fed to hesitate before raising rates.
If there is a weak link in the jobs picture, it is becoming harder to find qualified workers. Mark Zandi, the Chief Economist at Moody's Analytics, said, "Business' #1 problem is finding qualified workers" and added that "At the current pace of job growth, if sustained, this problem is set to get much worse."
The release of the Federal Open Market Committee (FOMC) minutes on Thursday revealed a couple of interesting details. First, the Fed seemed relieved to finally hit its 2% inflation target after failing to hit it since 2011. Second, the FOMC talked about tariffs a lot and may use this excuse to postpone further key interest rate hikes. Frankly, I still think one more key interest rate hike is likely this year, but the fact that market rates remain remarkably well behaved may force the Fed to cut back on planned future rate hikes.
Disclosure: *Navellier may hold securities in one or more investment strategies offered to its clients.
Disclaimer: Please click here for important disclosures located in the "About" section of the Navellier & Associates profile that accompany this article.
Editor's Note: This article discusses one or more securities that do not trade on a major U.S. exchange. Please be aware of the risks associated with these stocks.