All data below is from the OPEC Monthly Oil Market Report. All data is in thousand barrels per day and is through June 2018.
The Republic of the Congo was added to OPEC this month. The data below does not reflect that addition. I will try to add them next month.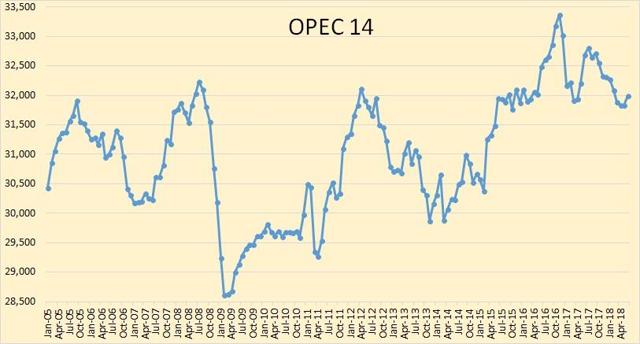 OPEC 14 production was up 161,000 barrels per day in June. That does not include the Congo which was up 12 kbpd.
Notice: This is The Republic of the Congo, a much smaller nation than the DRC, or The Democratic Republic of the Congo.
May OPEC production was revised down 39,000 bpd. Saudi Arabia was revised up 28,000 bpd, Qatar was revised up 17,000 bpd while Nigeria's May production was revised down 79,000 bpd.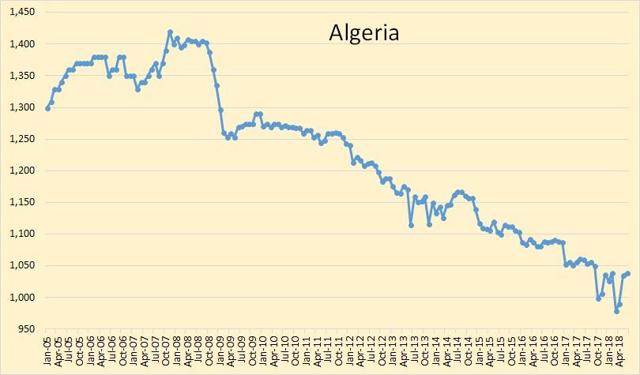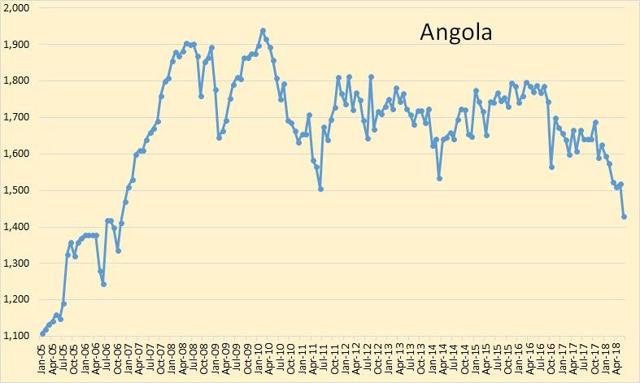 Angola took a huge hit in June, down 88,000 bpd.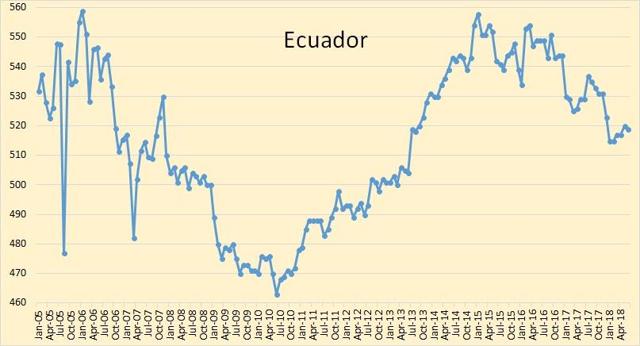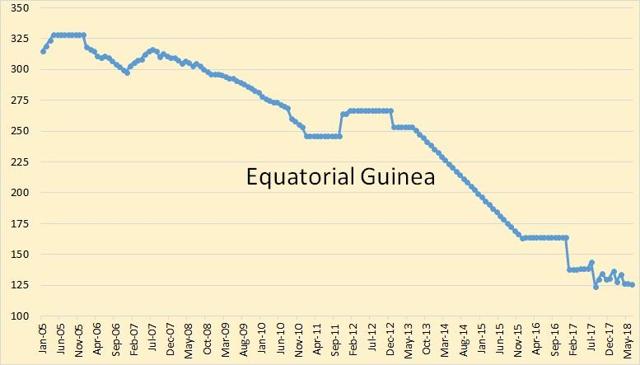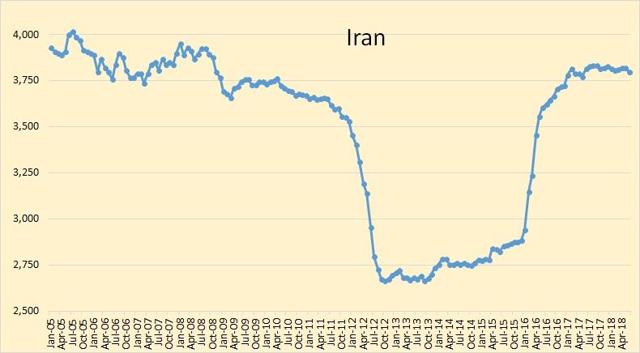 Sanctions on Iran did not have much effect in June. Iran production was down 23,000 bpd in June. Their production next month should be down a lot more.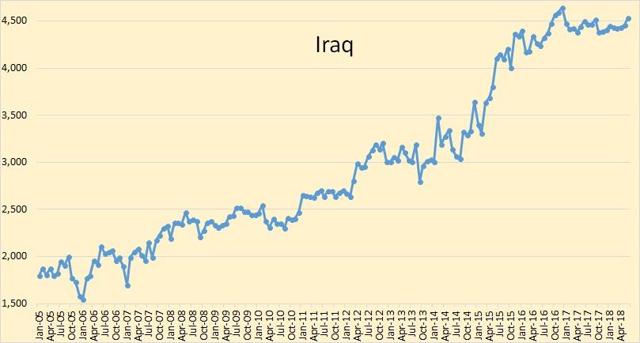 Iraq's production was up 71,500 barrels per day in June.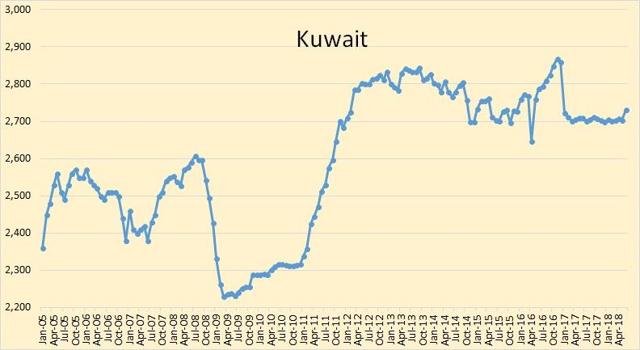 Kuwait's crude production was up 27,000 bpd in June.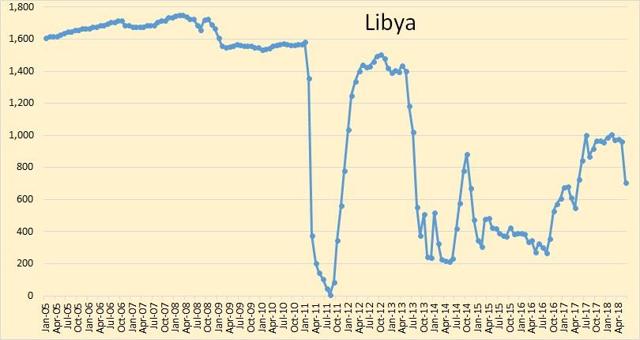 Libya took a huge hit in June, down 254,000 bpd to 708,000 bpd. And it will be a lot lower next month. Their storage tanks are full but their ports are blocked. Production in the field is having to be shut down because there is nowhere to put the oil.
NOC Chairman: Libya's oil production on slide everyday due to shutdown of exports
"Our production today is 527,000 bpd. Tomorrow it will be less and the day after tomorrow less again. And we are going lower," Sanallah said.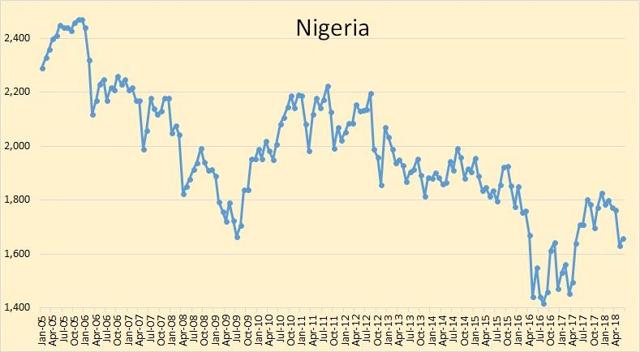 Nigeria's production was up 28,000 bpd in June but May's production was revised down by 38,000 bpd.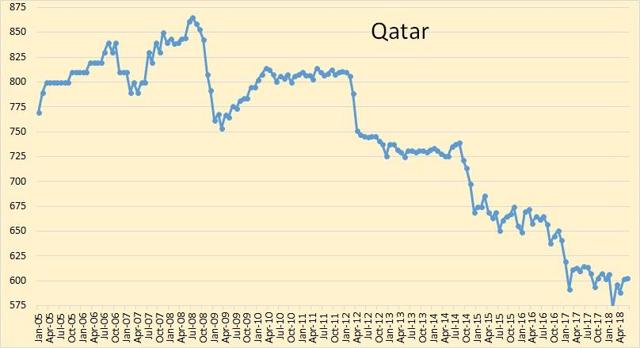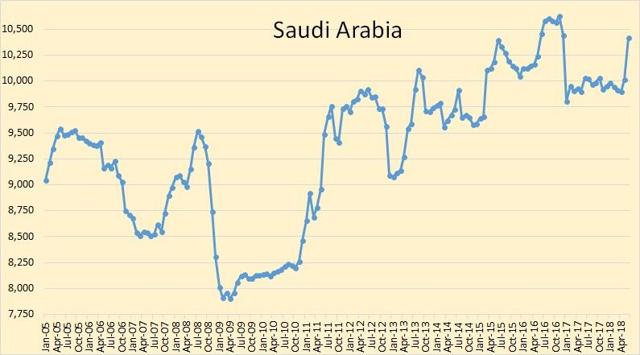 Saudi production was up 405,000 bpd in June and that was after May's production had been revised upward by 28,000 bpd.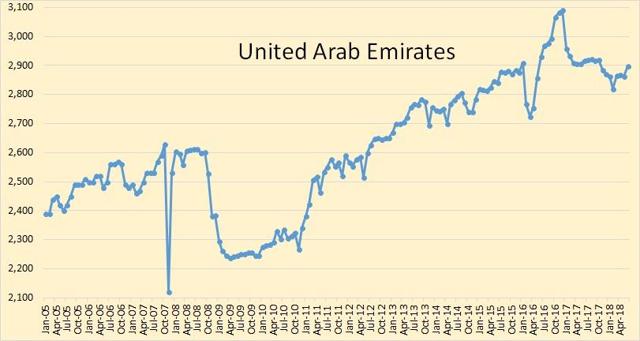 UAE crude oil production was up by 35,000 bpd in June.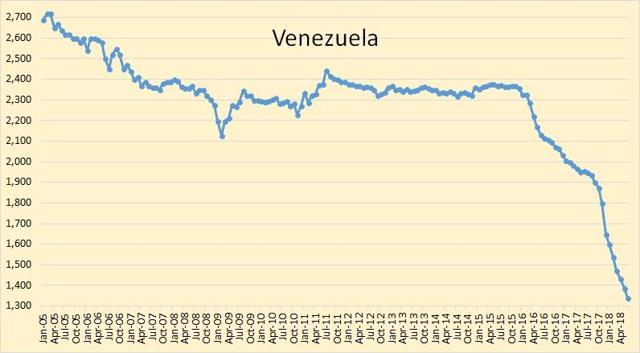 Venezuelan production continues to slide. They were down by 47,500 bpd in June.
OPEC production comes mainly from five nations, Saudi Arabia, Kuwait, Iran, Iraq and the UAE. I have plotted their combined production below.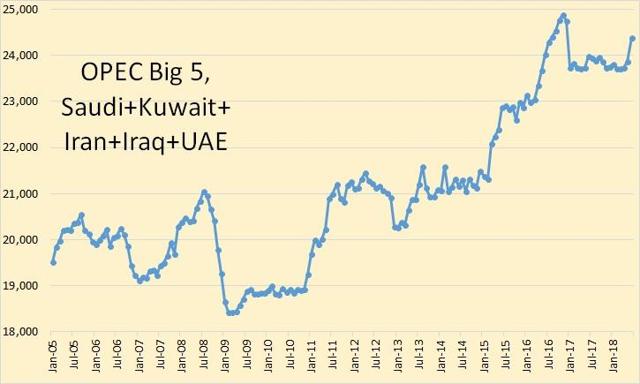 OPEC's big five production was up 517,000 bpd in June to 24,380,000 bpd. These five nations determine the lion's share of OPEC production. However, sanctions on Iran will have a big effect on their future production.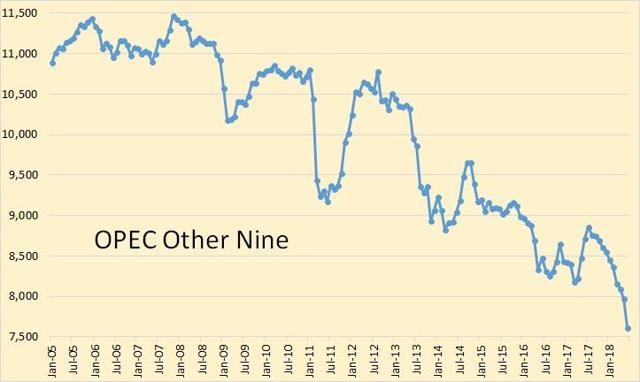 Crude oil production from the other nine is low and going lower. Their combined production was down 356,000 barrels per day to 7,616,000 barrels per day.