Thursday's Sentiment Survey report from The American Association of Individual Investors (AAII) is further confirmation that sentiment results are widely positive. The AAII report shows bullish individual investor sentiment jumped 15.2 percentage points to 43.1% this week. Ten percentage points came from a decline in bearishness of 10.1 percentage points and a decline of 5.1 percentage points in the neutral category.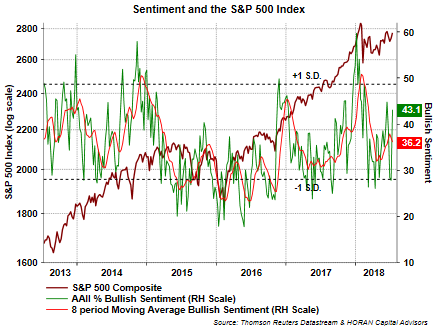 This improvement in sentiment coincides with other sentiment measures showing high levels of optimism as well. Wednesday we noted the near record high in the NFIB Small Business Optimism Index. The consumer is optimistic as well with the University of Michigan Sentiment Index at a level that exceeds pre-financial crisis readings.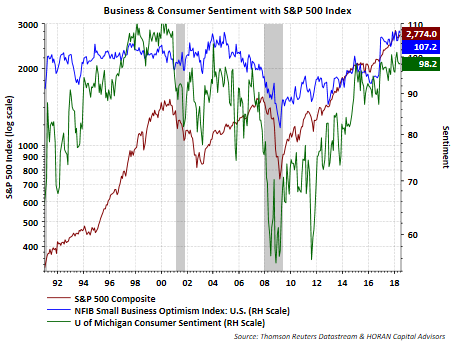 Sentiment measures tend to be contrarian ones, especially the AAII Sentiment Survey. From a positive standpoint, bullish sentiment is not at an extreme high, that is, at a level in excess of 50. In and of themselves, these positive sentiment readings can serve as a tailwind for further positive activity both economically and for the equity markets.