By Stuart Novick, Senior Analyst on Jul 11, 2018, in Fixed Income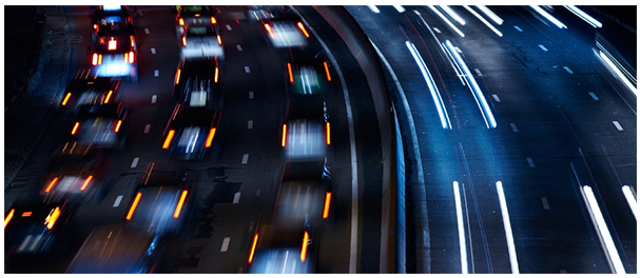 May was the busiest month for convertible security issuance in the US market in almost four years - 21 new deals were completed, generating nearly $9 billion in proceeds for issuing companies.1 While the recent torrent of new issues could put some pressure on valuations in the convertibles market, the Invesco Convertible Securities Team believes this pickup in issuance is a healthy development for the asset class overall, as it gives active managers such as ourselves the ability to pursue new investment opportunities.
The outlook for continued issuance looks favorable
A convertible security is a corporate bond that has the ability to be converted into a fixed number of shares of common stock. Year to date as of June 30, the US convertibles market has churned out more than $34 billion in new issues, which is only $3 billion less than the total for all of 2017.2 If this pace continues, 2018 would represent the biggest year for issuance in the US since 2007, which saw $95 billion in issuance.2
The story is similar in Asian (ex-Japan) markets this year as more than $12 billion in new convertible paper has been issued through June 30 - a total that already surpasses what was issued in that region during the entire years of 2015, 2016 or 2017.2
While we obviously don't know if new issuance will continue at its current blistering pace, the macro backdrop for additional convertible issues remains favorable, in our view.
Equity prices have remained high, which may entice corporate managements to issue convertibles since a convert's embedded call option may have an even higher strike price (the price at which the convertible's holder can choose to convert their bonds into equity shares).
Volatility in the equity markets may add value to those options, making potential buyers more willing to invest.
And the prospect for rising interest rates may prompt companies to borrow money sooner rather than later, while it remains relatively inexpensive.
We believe the positives of high issuance outweigh the negatives
On balance, we think this pickup in issuance is a healthy development for the convertible market for several reasons:
There is a significant amount of convertible paper that is set to mature in the coming year or so. According to Bank of America Merrill Lynch, convertibles that will mature, be called by the issuer or put back to the issuer between now and the end of 2019, could total as much as $41 billion - or almost 20% of the total outstanding dollar amount outstanding. New issues allow us to reinvest the proceeds from those older issues.
Moreover, new issues give us the opportunity to consider investments in companies that may be new to our market.
New issues also provide us with a way to shift our fund's sector exposures if conditions dictate.
And new issues may give us the ability to swap out of winning positions that have a high dollar price and a higher-than-desired amount of equity exposure, and into newer securities that have a lower dollar price and a more balanced risk/reward profile, in our view.
On the negative side, the addition of more securities to the convertible universe could put pressure on valuations in the market as investors may decide to sell their current holdings in order to raise capital to purchase new deals. However, we have not seen much of this type of activity so far this year, according to data from Barclays (NYSE:BCS), leading us to believe that there's still a fair amount of dry powder that convertible investors are holding in anticipation of additional attractive investment opportunities.
1 Source: Barclays
2 Source: Bank of America Merrill Lynch
Important information
Blog header image: SJ Travel Photo and Video/Shutterstock.com
Invesco Convertible Securities Fund Risks:
Convertible securities may be affected by market interest rates, the risk of issuer default, the value of the underlying stock or the issuer's right to buy back the convertible securities.
An issuer may be unable to meet interest and/or principal payments, thereby causing its instruments to decrease in value and lowering the issuer's credit rating.
Derivatives may be more volatile and less liquid than traditional investments and are subject to market, interest rate, credit, leverage, counterparty and management risks. An investment in a derivative could lose more than the cash amount invested.
The risks of investing in securities of foreign issuers, including emerging markets, can include fluctuations in foreign currencies, political and economic instability, and foreign taxation issues.
Junk bonds involve a greater risk of default or price changes due to changes in the issuer's credit quality. The values of junk bonds fluctuate more than those of high quality bonds and can decline significantly over short time periods.
Interest rate risk refers to the risk that bond prices generally fall as interest rates rise and vice versa.
Preferred securities may include provisions that permit the issuer to defer or omit distributions for a certain period of time, and reporting the distribution for tax purposes may be required, even though the income may not have been received. Further, preferred securities may lose substantial value due to the omission or deferment of dividend payments.
The Fund is subject to certain other risks. Please see the current prospectus for more information regarding the risks associated with an investment in the Fund.
This does not constitute a recommendation of any investment strategy or product for a particular investor. Investors should consult a financial advisor/financial consultant before making any investment decisions. Invesco does not provide tax advice. The tax information contained herein is general and is not exhaustive by nature. Federal and state tax laws are complex and constantly changing. Investors should always consult their own legal or tax professional for information concerning their individual situation. The opinions expressed are those of the authors, are based on current market conditions and are subject to change without notice. These opinions may differ from those of other Invesco investment professionals.
| | | |
| --- | --- | --- |
| NOT FDIC INSURED | MAY LOSE VALUE | NO BANK GUARANTEE |
All data provided by Invesco unless otherwise noted.
Invesco Distributors, Inc. is the US distributor for Invesco Ltd.'s retail products and collective trust funds. Invesco Advisers, Inc. and other affiliated investment advisers mentioned provide investment advisory services and do not sell securities. Invesco Unit Investment Trusts are distributed by the sponsor, Invesco Capital Markets, Inc., and broker-dealers including Invesco Distributors, Inc. Each entity is an indirect, wholly owned subsidiary of Invesco Ltd.
©2018 Invesco Ltd. All rights reserved.
Convertible securities: What does the speedy pace of issuance mean for investors? by Invesco US