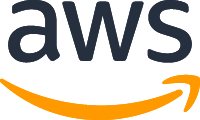 A news on Seeking Alpha cited today an article from theinformation.com about Amazon (NASDAQ:AMZN) planning to sell its own network switches to business customers, competing directly with Cisco (NASDAQ:CSCO), Arista (NYSE:ANET), and Juniper (JNPR).
Considering the reputation of Amazon and its ability to squeeze margins, the 20%+ net margins that Cisco and Arista benefit from could be at stake.
In response to this news, shares of Cisco, Arista, and Juniper have dropped by 4.13%, 4.26%, and 2.28%, respectively, while the market was slightly up.
In my previous life, I was an IT network engineer when Amazon was starting to expand beyond selling only books, and I never thought that one day, buying data center switches produced by Amazon would happen.
It made me curious, and in this article, I study what this move actually implies for Amazon, its competitors, and the market.
What is it all about?
Amazon is said to start selling switches for the cloud data centers. This $14B market is growing, but it represents only a subset of the whole networking area. The switches for cloud data centers do not have the same characteristics as switches for the other markets, like the campus for instance.
The devices that Amazon plans to sell are white-box switches. It means that the hardware, designed by Amazon, would be produced by white-box manufacturers. An open source software would run the hardware.
The price argument for white-box switches
The article from theinformation.com says that:
Amazon plans to use price to undercut rivals. The company could price its white-box switches between 70% and 80% less than comparable switches from Cisco, one of the people with knowledge of the program estimated.
This statement seems exaggerated to me. All network vendors utilize the same manufacturers and silicon merchants to build their devices. It would be surprising if Amazon could squeeze even more the manufacturers, especially considering the scale of Cisco.
Amazon could differentiate on the software, but Amazon still must compete with Cisco, Arista, and Juniper to attract network developers.
Therefore, Amazon would have the same cost of sales as traditional vendors and would have to cut on marketing expenses while selling at no profit or at a loss in order to make a real difference.
The flexibility of white box switches
The article also says:
White-box switches and software offer a greater degree of customization than companies get from traditional networking products from companies like Cisco, said the person with direct knowledge of the project.
It is true that white box switches provide more customization. However, this aspect does not correspond to what most companies want; they want an integrated, automated, and managed solution end to end.
The analogy between Linux and Microsoft (MSFT) applies: when Linux became famous, Microsoft was perceived as a dying company because Linux was better, free, open source, and more flexible.
However, although Linux took some market shares in the enterprise, Microsoft is still dominating due to its integrated solution. The companies did not want to write or customize the software on top Linux because they did not have the resource or the skills to do it, and it was not part of their business anyway.
The article continues:
As a result, AWS customers could be able run their data centers using fewer network engineers, freeing up software developers to work on new networking features.
In fact, network engineer and software developer jobs are becoming more and more related because of the need of automation. A few years ago, a clear demarcation separated these activities. In the near future, both jobs will merge, independently of the white-box concept. Instead of savings, I see a change of paradigm in the way people work in the networking area.
Hybrid cloud environment
The article mentions:
The new networking switches are designed to make it easier for customers to shuffle computing chores between their private data centers and AWS, which Amazon wants them to use more of over time.
This concept, called hybrid cloud, is growing and that's why Cisco partnered with Google (GOOG) (GOOGL) last year to propose a hybrid cloud solution for the Cisco data center networks to integrate with the Google cloud.
And indeed, if Amazon sells its own switches, the company will be in a great position to propose an integrated solution with its cloud.
However, I see an issue for Amazon in the hybrid cloud space. Most of the companies actually use several public cloud providers. Neutral network vendors like Cisco or Arista are looking to partner with all public cloud vendors to propose multi hybrid solutions.
Amazon would not partner with competitors like Microsoft and Google in the cloud to facilitate the integration of its switches in a multi-hybrid environment.
It could even be worse for Amazon because the company would be the only cloud provider not to partner with network vendors competing in the cloud networking market. In consequence, the Amazon cloud would be isolated from multi-hybrid cloud solutions proposed by traditional network vendors.
So, what are the consequences?
The article says:
Cisco Systems, which dominates the networking market, could face the most serious impact from Amazon's switches if they are successful.
Arista would actually be the most threatened. The company sells mainly cloud data center switches solutions.
Cisco provides solutions not only for the cloud data centers but also for other areas like campus, routing, wireless, security, servers, video conferencing, etc.
Cisco could also decide to sacrifice margins in the network data center switches to cross-sell other products that are integrated together.
Juniper is already having difficulties competing against Cisco and Arista. One more competitor like Amazon will not help, but Juniper is also diversified, at a much smaller scale than Cisco, though.
Another aspect to consider is that some of the biggest customers for the cloud data center white-box switches are... the public cloud providers competing with AWS. Unless Google and Microsoft purchase switches powered by AWS for their public cloud data centers, Amazon would miss some of the biggest customers.
The article says:
AWS expects to launch the networking switches for outsiders within the next 18 months, said the person with direct knowledge of the project.
This would give some time for Arista and Cisco to still gain market shares and lock in customers with proprietary solutions or with some white-box solution.
Considering the reduced threat for Cisco, a dip of the share price below $40 could constitute an opportunity at a PER ex-cash of 15.
Conclusion
Amazon selling network switches to businesses would threaten the established network vendors enjoying 20%+ net margins.
However, the threat is not as important as it looks like because it concerns a small part of the network market and the solution would not fit all customers.
Arista would be the most impacted because Amazon would be in competition with its only core business.
Considering the limited threat for Cisco, a dip of the share price could constitute a buying opportunity at $40.
Beyond the news, and knowing Amazon's ability to expand, if the move is successful, I can imagine Amazon expanding into other IT network areas like security.