Investment Thesis
June marks the eighth month that John and Jane have been receiving consistent dividend income from their Taxable portfolio. June was a slower month for the Taxable portfolio in that only two companies paid increased dividends.
As a reminder for readers, I continue to use this series to document John and Jane's success with the long-term goal of creating a database that can be used for monthly and year-over-year (YoY) comparisons that demonstrate to readers the power and simplicity of dividend investing. I recently completed the transfer of my dividend tracker from Microsoft Excel to Google Sheets. Microsoft Excel stopped supporting the STOCK QUOTE feature which rendered my updating tables useless.
I find that Google Sheets is much more user-friendly and has the equations built into the program making it more streamlined and easy-to-use. As always, at the end of the article, I will provide images of these tables to demonstrate the dividend income in June and estimates for July.
Although this may sound repetitive, I would like to include a disclaimer that this article is based on an actual portfolio for clients of mine. The goal is to build a portfolio of dividend-paying stocks, bonds, etc., that will continue to produce a growing and long-lasting income stream and preservation of capital. Capital appreciation is the least important characteristic of this portfolio.
Previous Comments And Suggestions
I have updated the Taxable portfolio tables so that they include more information about the cost basis and current market value of the investments held. While there are a few more things I would like to add, I believe that the table provides readers with a much better understanding of the portfolio and I hope that this helps them with their own portfolio going forward. Just like before, I appreciate and take into consideration all meaningful feedback and would encourage readers to let me know what they like, or don't like, about the new tables in the comment section.
Dividend And Distribution Increases
There were a total of two stocks that paid increased dividends in the month of June. This includes Southern Company (SO) and Exxon Mobil (XOM).
Southern Company - With the threat of a slowing economy and implementation of tariffs investors have begun moving funds back into the utility sector. SO is just one of many utilities that have benefited recently as its share price has moved off of its 52-week-low of $42.38/share and at a final price of $46.99/share. Even at current prices, SO is trading at 14.8x estimated 2020 earnings compared to an average of 15.4x for large-regulateds. SO has outpaced one of the more popular utility ETFs Utilities Select SPDR (XLU) in its recovery by nearly 262 basis points over the course of the last month.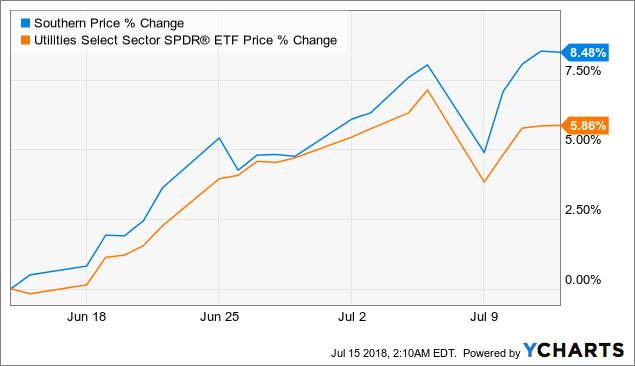 SO's dividend was increased from $.58/share per quarter to $.60/share per quarter. This represents an increase of 3.4% and a new full-year payout of $2.40/share compared with the previous $2.32/share. This results in a current yield of 5.17% based on a share price of $46.96.
Exxon Mobil - Exxon has seen its share price revitalized on the back of higher oil prices. XOM isn't a screaming buy, but its potential to move into the $90 range during these volatile times definitely makes it worth keeping. The 6.5% dividend raise was better than I expected given the uncertainty in the energy market over the last year. **The chart below is based on the dividend prior to the raise.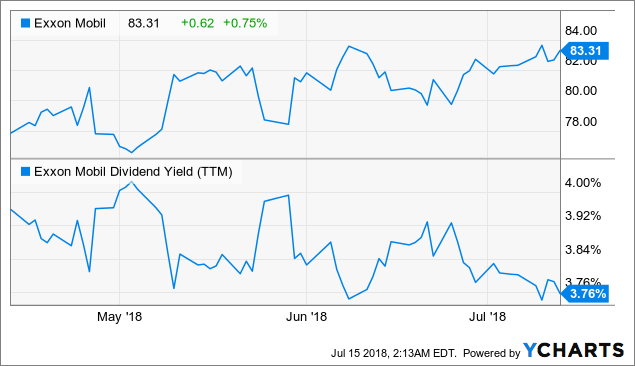 XOM's dividend was increased from $.77/share per quarter to $.82/share per quarter. This represents an increase of 6.5% and a new full-year payout of $3.28/share compared with the previous $3.08/share. This results in a current yield of 3.93% based on a share price of $83.33.
June Income Chart And July Income Estimates
I have created the following chart to assist with keeping track of John and Jane's taxable portfolio. As mentioned in the intro, I've built these table so that we can easily compare month-to-month and YoY changes.
Green represents when dividends were actually received.
Yellow represents dividend estimates.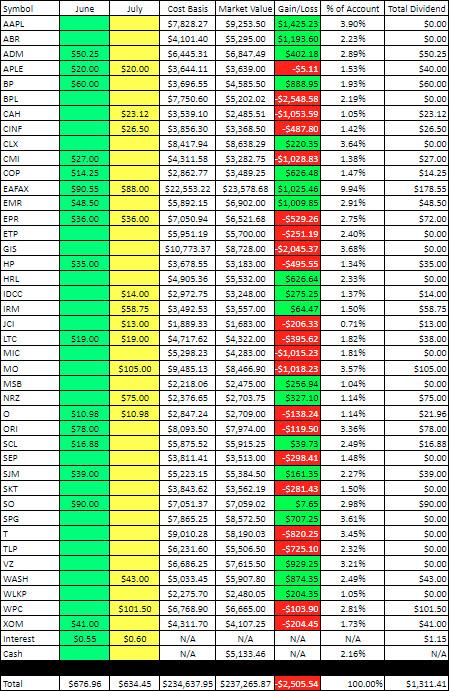 **Stepan's (SCL) dividend is down quarter over quarter because I sold a partial position (50 Shares) at $88.80/share. This is the only sale from the taxable portfolio so far in 2018.
Here is a chart that shows the total dividends received in the taxable account for the first six months of the year: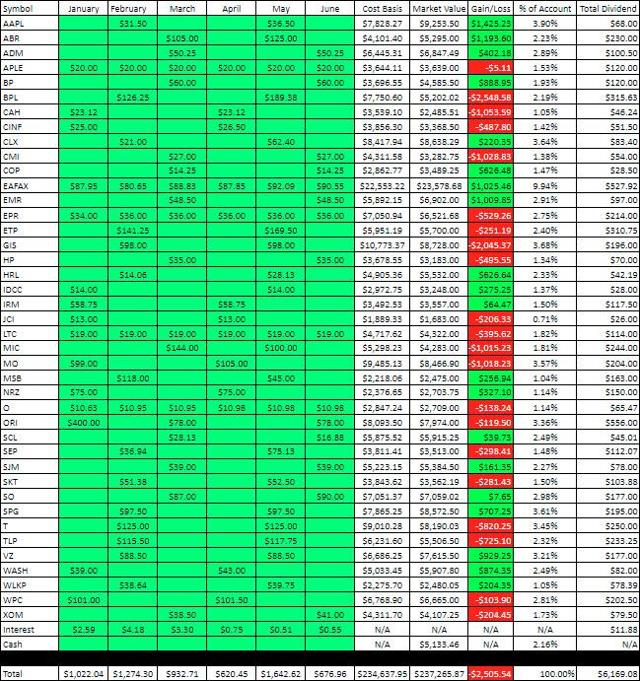 With the first half of the year down, I wanted to review where the portfolio stands in regard to the full-year estimated dividend income. When I first started writing a series, the total dividend payout was estimated to be $11,491.83 for the full-year of 2018.
With the total income of the Taxable portfolio at $6169.08, we are more than halfway to our goal. On the Taxable portfolio, I expected an average dividend increase across the portfolio to be at approximately 5% which would suggest a dividend income of $12,066.42. Again, using dividend income as of the end of June, we have already exceeded the halfway point for reaching this goal.
I think it is important I reiterate the following:
Dividends are not reinvested. John and Jane are at the point where they don't need the money, but we also want to build a cushion that allows us to purchase additional stocks in case the market drops and equities become more attractive.
Since dividends are not reinvested, the only time payments increase is when the dividend is raised or when additional shares are purchased with excess cash.
The Market - An Update
On July 3rd, Saudi Arabia has announced that it is prepared to pump (up to) 2 million more barrels of oil on top of its roughly 10 million barrels that it currently produces. One of the main reasons for this is the US is experiencing a shortage in its reserves.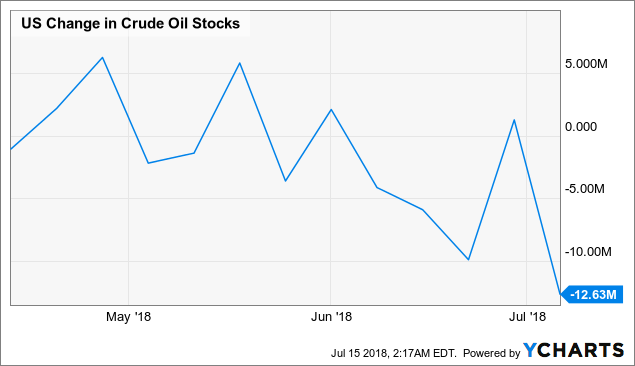 Crude oil reserve supplies are sitting at a 52-week low. It will be interesting to see how fast American producers can get idle rigs back up again.
At this point, energy, utilities, consumer staples, and even REITs seems like a safe haven for investors. I will personally be on the lookout for additional investments in the finance sector as these stocks appear to be struggling now that there is more uncertainty regarding inflation. The last three months show a major improvement among these sectors.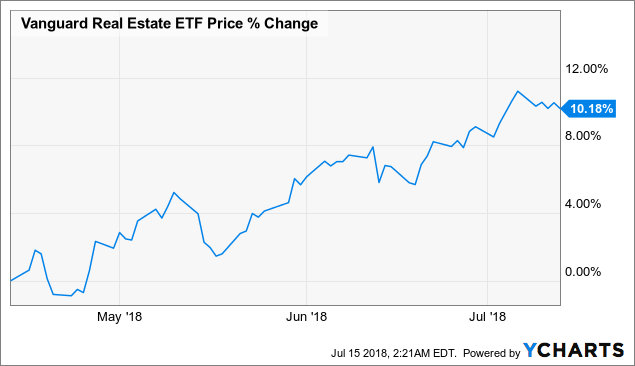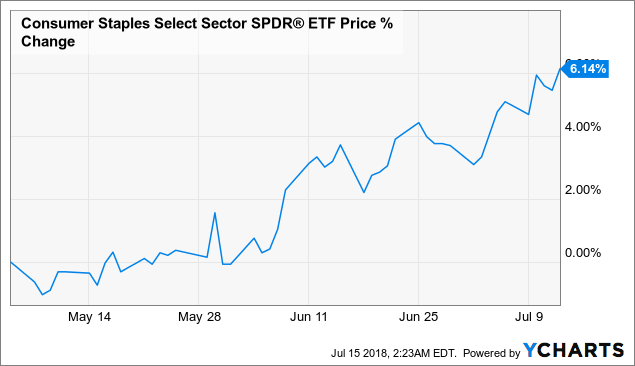 At the same time be on the lookout for value in other areas. I personally have my eye on the following stocks: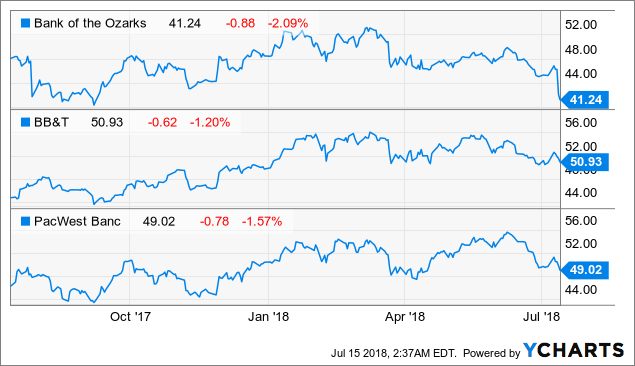 I recently took up a position in PacWest Banc (PACW) and doubled John's position in PACW in his retirement account. John and Jane also have a small position in Bank of the Ozarks (OZRK) and a 50% position in BB&T (BBT).
Conclusion
Here are the major takeaways from John and Jane's Taxable portfolio:
Including cash, John and Jane's Taxable Account is currently sitting at a small gain for the year of around 1.12% over the original cost basis.
The Taxable Account is yielding approximately 5.17% based on the portfolio's original cost basis.
Even if we assumed that all companies froze their dividend for the rest of the year, I would still expect the total of dividends produced to be $12,140.12 (which exceeds our 5% annual growth expectation).
Overall, John and Jane's Taxable Account benefited from a number of dividend increases and increased seasoned stocks that are now currently paying a dividend. Based on the chart above, I believe that John and Jane should be receiving approximately $634.85 of dividend income into the taxable account during the month of July.
I would love to gather feedback on my new table format to hear about what works and what doesn't. I would like to thank those who have provided feedback in the past and encourage them to do so going forward.
Final Note: If you enjoy my articles, please take the time to follow me. While I enjoy performing analysis, following me is the best method for showing me that SA subscribers are finding my work useful. I welcome all meaningful feedback and I enjoy using the Seeking Alpha platform to enhance and improve my own knowledge as well. My promise to readers is to be as open and transparent as I can be. The numbers presented are accurate as of the time I wrote this article.
In John and Jane's Taxable account, they are currently long the following mentioned in this article: Apple (NASDAQ:AAPL), Arbor Realty (ABR), Archer Daniels Midland (ADM), Apple REIT (APLE), BP (BP), Buckeye Partners (BPL), Cardinal Health (CAH), Cincinnati Financial (CINF), Clorox (CLX), Cummins (NYSE:CMI), ConocoPhillips (COP), Eaton Vance Floating-Rate Advantage Fund A (EAFAX), Emerson Electric (NYSE:EMR), EPR Properties (EPR), Energy Transfer Partners (ETP), General Mills (GIS), Helmerich & Payne (HP), Hormel (HRL), InterDigital (IDCC), Iron Mountain (IRM), Johnson Controls (JCI), LTC Properties (NYSE:LTC), Macquarie Infrastructure (MIC)), Altria (MO), Mesabi Trust (MSB), New Residential (NRZ), Realty Income (O), Old Republic International (ORI), Stepan Co., Spectra Energy Partners (SEP), J.M. Smucker (SJM), Tanger Factory Outlet Centers (SKT), Southern Corp., Simon Property Group (SPG), AT&T (T), TransMontaigne Partners (TLP), Verizon (VZ), Washington Trust (WASH), Westlake Chemical (WLKP), W.P. Carey (WPC), and Exxon Mobil.
Disclosure: I am/we are long GIS, PEP, T, SCL, PACW. I wrote this article myself, and it expresses my own opinions. I am not receiving compensation for it (other than from Seeking Alpha). I have no business relationship with any company whose stock is mentioned in this article.
Additional disclosure: This article reflects my own personal views and is not meant to be taken as investment advice. It is recommended that you do your own research. This article was written on my own and does not reflect the views or opinions of my employer.