The S&P 500 is up over 3% in the first half of July and Nasdaq is at an all-time high, despite the ongoing tariff disputes with China. I believe the press has overblown the "trade war" story, but the overall market is waking up to the fact that the likely eventual outcome will be fewer tariffs and fairer trade in the end.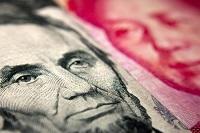 I'll believe there is a true trade war with China when I see most of the shelves at Best Buy (BBY) and Wal-Mart (WMT) empty, since the vast majority of their goods are made in China. China still has a huge trade surplus with us. For every dollar of U.S. exports to China, the U.S. imports $3.87 of Chinese merchandise, so China has a lot more to lose than the U.S. does. In the end, I expect that China will seek a truce on trade tariffs.
My global expert, Ivan Martchev, has been writing about China a lot lately. As he has pointed out, China and the U.S. are dependent on each other. As a result, the relationship President Trump has with Chinese President Xi Jinping is very important. I suspect that the Trump Administration will not try to publicly humiliate President Xi Jinping, like he has been doing to our Canadian and German allies. Instead, I expect that the tariff "war" between the U.S. and China will be resolved diplomatically. As a result, every market dip on trade concerns represents a buying opportunity for our recommended U.S. and global stocks.
German-American Language Differences
I would like to talk to you about Germany a bit. Living in South Florida, I bought a house designed by Germans and I have many German friends. Some of them are very direct, precise, and do not understand why everyone else does not behave exactly like they do. My latest interaction with my German colleagues is that I have been complaining that I am getting rid of my Porsche hybrid vehicle because there is suddenly a big "boom" under the dash that diverts the vehicle's air conditioning from the cab to cool the lithium batteries that frequently overheat after an hour or so during busy stop-and-go Florida traffic.
Interestingly, when I complain that I do not want to drive in South Florida without air conditioning in my vehicles, my German colleagues look puzzled at me, since they are proud that Porsche engineered my hybrid vehicles to prevent over-heating lithium batteries by utilizing the air conditioning system to cool the batteries. In other words, they think that Porsche engineering is perfectly logical, since the lithium batteries have priority over the passengers, simply because it is better to be uncomfortable in hot, humid Florida than to have the lithium batteries catch on fire! Some remind me of Spock from Star Trek in that they only understand logic. However, like Spock, there can be communication problems sometimes.
Speaking of communication problems, President Trump caused an earthquake among our NATO allies last Wednesday when he said, "Germany is a captive of Russia because it is getting so much of its energy from Russia." He criticized the proposed Nord Stream II gas pipeline, which bypasses other NATO countries so Germany can get natural gas at a significantly lower price by dealing directly with Russia.
President Trump went on to say that "it's very sad when Germany makes a massive oil and gas deal with Russia where we're supposed to be guarding against Russia and Germany goes and pays billions of dollars a year to Russia." Ouch! German Chancellor Angela Merkel diplomatically said that Germany had a "very good relationship" with the U.S., but her body language said otherwise!
This spat with Germany is mostly over the fact that the U.S. now spends over 4.2% of its GDP on defense, while Germany spends just 1.2% of its GDP on defense. President Trump said, "We can't put up with it." So the NATO meeting was like the recent G7 meeting, where the President called our allies hypocrites.
I think that it is safe to say that there may be fewer G7, G20, and NATO meetings in the Trump era! There is no doubt that President Trump did not go to diplomatic charm school. His penchant for publicly calling out our allies has diplomats around the world speculating on how to best deal with him. The truth of the matter is that he loves to pick fights, humiliate folks, and win, no matter how messy the process may look.
Higher Oil Prices Spark a New Wave of "Temporary" Inflation
On Tuesday, crude oil prices hit a 3½-year high after strikes in Gabon and Norway disrupted production. Furthermore, other supply disruptions in Canada and Libya also helped tighten crude oil inventories. On Wednesday, the Energy Information Administration (EIA) reported that inventories plunged by 12.6 million barrels in the latest week, representing the largest weekly drawdown since September of 2016.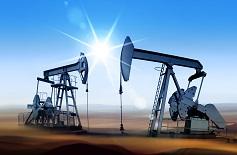 Normally, tighter crude oil inventories would cause prices to rise, but Libya resumed its crude oil exports from its Eastern ports on Wednesday and Saudi Arabia boosted its crude oil production to 10.5 million barrels per day in June, the highest level since late 2016. In addition to this new supply from Libya and Saudi Arabia, the EIA continues to revise its U.S. production higher to almost 12 million barrels per day.
The U.S. is now the largest producer of crude oil in the world and inventories are expected to resume rising as worldwide demand moderates in September as the Northern Hemisphere cools. I expect that the U.S., Russia, and Saudi Arabia will cooperate to offset dwindling crude oil exports from Iran due to sanctions being re-imposed, so crude oil prices are likely to stabilize at a relatively high level in the upcoming months. This will continue to encourage aggressive exploration efforts. In my opinion, many energy stocks are great buys on dips. Some of my favorite international energy stocks are BP plc (BP), Ecopetrol SA (EC), Equinor ASA (EQNR), GeoPark Ltd. (GPRK), and Suncor Energy Inc. (SU).
(Please note: Louis Navellier does currently hold a position in BP plc (BP), Ecopetrol SA (EC), Equinor ASA (EQNR), GeoPark Ltd. (GPRK), and Suncor Energy Inc. (SU). Navellier & Associates does currently own a position in BP plc (BP), Ecopetrol SA (EC), Equinor ASA (EQNR), GeoPark Ltd. (GPRK), and Suncor Energy Inc. (SU) for client portfolios).
There is no doubt that higher crude oil prices ignited a recent wave of inflation. On Wednesday, the Labor Department announced that its Producer Price Index (PPI) rose 0.3% in June, a notch above the economists' consensus estimate of a 0.2% increase. The core PPI, excluding food, energy, and trade, also rose 0.3% in June. In the past 12 months, the PPI has risen 3.4% (the highest annual pace in the past 6½ years), while the core PPI has risen 2.7%. Interestingly, the 10-year Treasury bond yield trended lower when the PPI was announced, so the bond market (and the Fed) seem to think this inflation is temporary.
On Thursday, the Labor Department announced that the Consumer Price Index (CPI) rose 0.1% in June, below economists' consensus estimate of a 0.2% increase. The core CPI, excluding food and energy and trade, rose 0.2% in June. In the past 12 months, the CPI has risen 2.9% (the highest rate in six years), while the core CPI has risen 2.3%. The 10-year Treasury bond yield barely budged after the CPI was announced, so if the bond market is not worried about rising inflation, we should not worry, either.
The Fed reported last week that consumer borrowing surged $24.6 billion in May to a seasonally adjusted annual pace of $3.9 trillion. This was a massive surprise, since economists were expecting only a $12.4 billion increase. In the past 12 months, consumer credit has risen 7.6%, the fastest pace since November, which means that retail sales should remain strong, which in turn supports strong GDP growth.
On a MarketWatch radio interview that aired on Thursday, Fed Chairman Jerome Powell acknowledged that we are in the midst of a strong economy and said, "I sleep pretty well on the economy right now." However, the Fed Chairman also pointed out that there is considerable uncertainty around the possible economic effects of recent trade measures and how they might influence the Fed's plan to continue to raise key interest rates. Translated from Fedspeak, Chairman Powell basically admitted that the Fed may have to postpone any key interest rate hikes until the current wave of trade disputes is resolved.
Disclosure: *Navellier may hold securities in one or more investment strategies offered to its clients.
Disclaimer: Please click here for important disclosures located in the "About" section of the Navellier & Associates profile that accompany this article.