Do you value freedom when it comes to your investments? Do principles such as the rule of law and justice matter to you when it comes to how you allocate your capital? Then the following article might provide a useful reference when making your portfolio investment allocations today and in the future.
A thought provoking comment. A reader on one of my recent articles on Seeking Alpha posted the following comment.
"Others can reveal all the advanced world economic theory that they want to, and I agree it has an important place in understanding the world so I absorb all that I can -That said, as for myself, I keep it simple and I now refuse to invest in any country run by a dictator, and that includes this one when the condition applies.

How many people will gladly beat up on any basically honest political opponent in this country, and try to destroy them for trivial and sometimes untrue reasons (not like the current exceptional situation which "is" serious and troubling), and then freely and willingly send their money to a country run by a criminal and sometimes murderous dictator, who is infinitely worse than the people they were trying to destroy in this country. As much as I can, I'm going to keep my money out of the hands of criminal and murderous dictators, and I don't see how anyone that supposedly loves freedom and democracy can rationalize sending their investment money to them. Much of Human behavior does not bode well for our ongoing prosperity and survival."
- comment by Seeking Truth on the article Same As It Ever Was, July 20, 2018
The comment provoked a number of thoughts (regardless of whether or not I agreed with the various points being made in the comment) that inspired me to write this post on Seeking Alpha today.
Before going any further, let's move beyond any political debate that might be implied by the comment above and that can frequently erupt in the comment sections of articles. Seeking Alpha is NOT a political website, but a resource for investment decision-making. In the course of managing our portfolios, we must consider the implications of government dictated fiscal and monetary policy decisions.
But ours is not to opine on the political motivations behind these policies on Seeking Alpha, as other forums including those provided by news organizations such as CNN, Fox News, and MSNBC are better suited for such purposes. Here, we take what is given as the laws and rules in place and focus on the investment implications including how to navigate them.
Investing in freedom. Socially responsible investing has been a popular theme among many investors over the years. This most commonly involves a focus on companies that investors have singled out to avoid because of activities that may be deemed as not promoting social or environmental good or bringing about a positive change as a result of their business practices.
Industries often singled out in this regard include tobacco, alcohol, gaming, fast food, fossil fuel, drug, and defense among others. A great deal of focus is placed on screening companies. But do investors bring the same level of sensitivity when investing in other countries?
Freedom indexes. For those that may be interested in adding an eye toward justice and social responsibility when investing overseas, two organizations publish freedom indexes that may prove useful in the portfolio management process. One is published annually by The Heritage Foundation. The other is by the Fraser Institute. Once again, try to look past the political leanings of these organizations. Instead, focus on the indexes, as they provide useful information from an investment standpoint whether you are deeply conservative, staunchly progressive, or land anywhere in between on the political spectrum.
The Heritage Foundation Index of Economic Freedom, which is updated through 2018, ranks countries on twelve different measures across four broad categories. These include the Rule of Law (Property Rights, Government Integrity, Judicial Effectiveness), Regulatory Efficiency (Business Freedom, Labor Freedom, Monetary Freedom), Government Size (Government Spending, Tax Burden, Fiscal Health), and Open Markets (Trade Freedom, Investment Freedom, Financial Freedom).
A score between 80-100 is considered FREE (6 countries), between 70-79.9 MOSTLY FREE (28 countries), 60-69.9 MODERATELY FREE (62 countries), 50-59.9 MOSTLY UNFREE (63 countries), and REPRESSED (21 countries). For the purpose of reference, the United States has a score of 75.7, which ranks it 18th out of 180 countries in the Index and landing the U.S. in the Mostly Free category.
The Fraser Institute Economic Freedom index is updated through 2015 and scores countries based on the categories of Size of Government, Legal System and Property Rights, Sound Money, Freedom to Trade Internationally, and Regulation. The list of 159 countries in the Index is broken into quartiles with those ranked 1 to 39 being the most economically free. For reference, the United States ranks 11th out of 159, landing it toward the higher end of the top quartile of countries.
Focusing investing on freedom. Beyond the various ADRs that are listed and traded on the U.S. exchanges, 48 countries outside of the United States have their own dedicated exchange traded funds (ETFs) that are traded here in the U.S. These are listed below along with their corresponding Heritage and Fraser Economic Freedom rankings. They are sorted based on their average Heritage and Fraser rankings, with those scoring with greater economic freedom based on these measures listed at the top.
| | | |
| --- | --- | --- |
| Country | Heritage | Fraser |
| Hong Kong | 1 | 1 |
| Singapore | 2 | 2 |
| New Zealand | 3 | 3 |
| Switzerland | 4 | 4 |
| Ireland | 6 | 5 |
| Australia | 5 | 9 |
| United Kingdom | 8 | 6 |
| Canada | 9 | 11 |
| Denmark | 12 | 15 |
| United States | 18 | 11 |
| Taiwan | 13 | 21 |
| Chile | 20 | 15 |
| Netherlands | 17 | 19 |
| Sweden | 15 | 27 |
| Finland | 26 | 17 |
| UAE | 10 | 37 |
| Norway | 23 | 25 |
| Germany | 25 | 23 |
| Austria | 32 | 26 |
| South Korea | 27 | 32 |
| Japan | 30 | 39 |
| Israel | 31 | 38 |
| Qatar | 29 | 45 |
| Peru | 43 | 43 |
| Malaysia | 22 | 65 |
| Belgium | 52 | 43 |
| Poland | 45 | 51 |
| Spain | 60 | 36 |
| Philippines | 61 | 39 |
| Portugal | 72 | 34 |
| France | 71 | 52 |
| Italy | 79 | 54 |
| Turkey | 58 | 81 |
| Mexico | 63 | 76 |
| Thailand | 53 | 88 |
| Indonesia | 69 | 73 |
| Colombia | 42 | 112 |
| South Africa | 77 | 95 |
| Russia | 107 | 100 |
| Nigeria | 104 | 114 |
| Saudi Arabia | 98 | 122 |
| China | 110 | 112 |
| India | 130 | 95 |
| Greece | 115 | 116 |
| Pakistan | 131 | 127 |
| Vietnam | 141 | 119 |
| Egypt | 139 | 140 |
| Brazil | 153 | 137 |
| Argentina | 144 | 155 |
The first key takeaway is the following. A number of countries are available and accessible to U.S.-based stock investors that offer comparable if not arguably better economic freedom than the United States. This essentially includes the top third if not the top half of the list above.
The second key takeaway is that investors in the U.S. also have ready access to a number of countries that do not rank well at all from an economic freedom standpoint. This includes nearly a quarter of these countries that fall into the Mostly Free/bottom half of the rankings category. While none on the list above are considered Repressed by Heritage, Brazil is falling precariously close with a score of 51.4. As for Fraser, five countries in Saudi Arabia, Pakistan, Brazil, Egypt, and Argentina fall into their Least Free quartile with Argentina landing fifth from the bottom.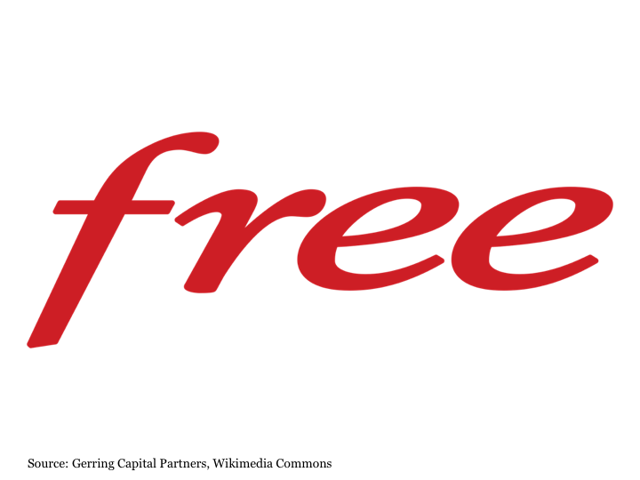 How much economic freedom is in your non-U.S. investment strategy. At this point you may be thinking "I don't invest in single country ETFs, so this does not apply to me." Such thinking would be misguided, however, for if you are invested in an International, Emerging Market, or Frontier Market stock or bond mutual fund or ETF, you have allocations to any and all of these countries listed above to varying degrees and more.
For the purposes of this assessment, we will focus on the following five exchange traded funds that are not only widely owned in their own right but also track benchmarks that are widely used by many actively managed mutual fund strategies.
iShares MSCI EAFE (NYSEARCA:EFA)
iShares MSCI Emerging Markets (NYSEARCA:EEM)
iShares MSCI Frontier Markets (NYSEARCA:FM)
iShares JP Morgan USD Emerging Market Bond (NYSEARCA:EMB)
Invesco Emerging Markets Sovereign Debt (NYSEARCA:PCY)
So whether you are debating taking ownership in companies from countries or lending money directly to their governments that have varying degrees of economic freedom, an assessment of these exchange traded funds will give you a sense of the economic freedom associated with these allocations.
Developed International Stocks. Beginning with the developed international market MSCI EAFE Index that includes the likes of Japan, the United Kingdom, France, Germany, and Switzerland, we find a weighted average ranking of 26 on Heritage and 25 on Fraser. While not as free as the United States at 18 and 11, respectively, it is generally comparable with rankings that are close to the U.S. and with both that land solidly in the Mostly Free/Most Free categories for these indices.
Emerging Market Stocks. This includes the likes of China, India, South Africa, Brazil, and Russia. For some emerging market products like the EEM, this also includes South Korea and Taiwan, which helps lift the freedom score meaningfully. For others, they may not. Thus, determining whether your emerging market stock product has a healthy dose of South Korea and/or Taiwan might be a worthwhile exercise.
Overall, emerging market stocks have a weighted average ranking of 78 on Heritage, which is toward the back side of the Moderately Free group, and 80 on Fraser, which is effectively at the median of this Index. But if one were to exclude both South Korea and Taiwan from the mix, these rankings fall to 98 on Heritage and into the Mostly Unfree category and 99 on Fraser, which is well into the third quartile.
Frontier Market Stocks. As for frontier markets that include the likes of Kuwait, Argentina, Vietnam, Kenya, Morocco, and Nigeria, the weighted average ranking is 105 on Heritage, which is deeper into Mostly Unfree territory, and 106 on Fraser, which is trending toward the bottom of the third quartile. It should be noted, however, that a number of the smaller weighted frontier market countries like Romania, Bahrain, Jordan, Kazakhstan, and Mauritius actually score reasonably well from an Economic Freedom standpoint, so investors should not be inclined to paint all frontier markets with an economically unfree brush.
Emerging/Frontier Market Bonds. What about lending money to the governments of these countries outside of the U.S. For some investors, they might find this idea even more distasteful than simply investing in companies that happen to operate in a country that is economically unfree.
In regard to the iShares JP Morgan USD Emerging Market Bond, this includes heavier weightings to the likes of Mexico, Indonesia, Russia, Turkey, and China, but also has exposures to some of the more remote markets across the world. For example, if you are looking for a way to allocate to Lithuania, Uruguay, Jamaica, and Gabon all in one investment vehicle, then EMB is your ETF.
Overall, EMB has a weighted average ranking of 88 or toward the bottom side of Moderately Free on Heritage and 89 or solidly in the third quartile on Fraser. It should also be noted that an allocation to EMB means that you are lending money to some of the most Repressed and Least Free economies in the world according to both Heritage and Fraser including Venezuela, Bolivia, Ecuador, and Angola. It may not be heavy weightings, but at 6% of the entire product it is measurable nonetheless.
Moving on to the Invesco Emerging Market Sovereign Debt, this is an equal weighted ETF that sends about 2.67% to nearly all of the countries in the product. Like EMB, this includes allocations to big EM players such as Brazil and Mexico, as well as to the smaller destinations such as Qatar and Panama.
Overall, PCY has a slightly higher weighted average ranking of 78 or Moderately Free on Heritage and 77 or at the bottom of the top half on Fraser. It is also worth noting that outside of Ecuador and Argentina, PCY is not allocated to those countries that are considered to be either Repressed or Least Free according to Heritage or Fraser.
Always understand and truly know that in which you are investing. And you value the principles of economic freedom and social responsibility, understanding the countries to which you may be allocated in a broad asset allocation strategy is just as important if not potentially even more so than the industries in which a selected group of companies may operate. Evaluating the investment products that you may hold from an economic freedom perspective is useful in enriching this understanding.
Disclosure: This article is for information purposes only. There are risks involved with investing including loss of principal. Gerring Capital Partners and Retirement Sentinel makes no explicit or implicit guarantee with respect to performance or the outcome of any investment or projections made. There is no guarantee that the goals of the strategies discussed by Gerring Capital Partners and Retirement Sentinel will be met.
Is your investment portfolio ready for the coming volatility?
I am hosting a FREE ONLINE TRAINING EVENT this Wednesday at Noon ET with Brian Bain from Investor In The Family to discuss how to set up your portfolio not just to survive but actually thrive in an increasingly volatile market.
If you are interesting in learning more about this free event and joining us on Wednesday, please click on the following link.
Is Your Portfolio Ready For The Coming Volatility?
Thanks and I look forward to meeting up online this Wednesday!
Disclosure: I/we have no positions in any stocks mentioned, and no plans to initiate any positions within the next 72 hours. I wrote this article myself, and it expresses my own opinions. I am not receiving compensation for it (other than from Seeking Alpha). I have no business relationship with any company whose stock is mentioned in this article.