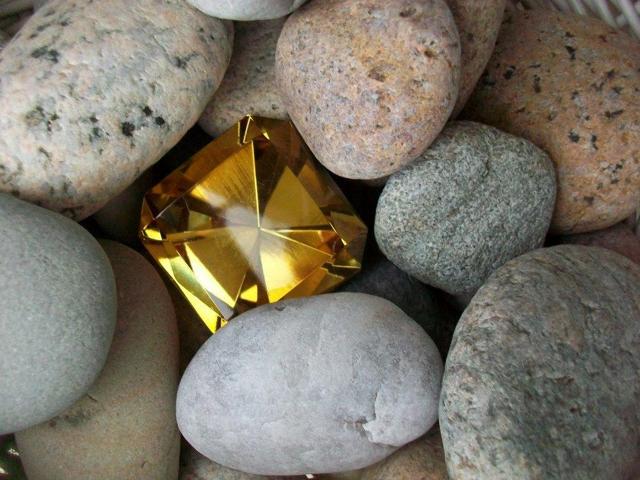 "You have to turn over a lot of rocks to find those little anomalies. You have to find the companies that are off the map - way off the map," Warren Buffett responded in 2005 when meeting with students asking how to generate 50% annual return.
Research shows that "more popular stocks have higher valuations relative to their fundamentals, but lower expected returns," demonstrating negative correlations between company popularities and long-term risk-adjusted returns. Searching for out-of-favor stocks has been the strategy for many successful investors, including Michael Burry from The Big Shot. My proprietary stock quality ranker also includes "analyst coverage" as a factor (i.e., the less coverage the higher score).
The Strategy
This overheated stock market is making bargain hunting more and more difficult. At least, the Warren Buffett indicator is still suggesting that the overall US market is overvalued by almost 2x (i.e., currently 147.3% vs. historical mean of 75%).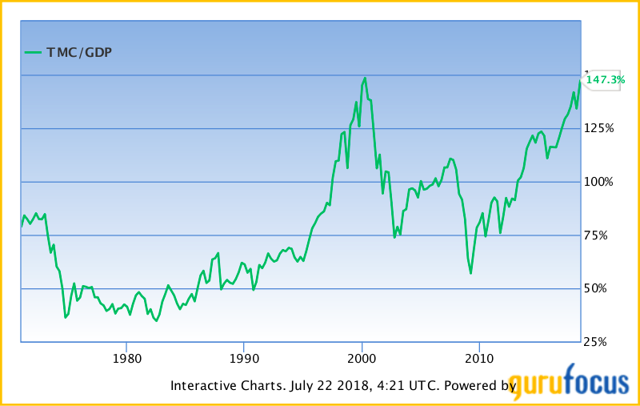 Source: GuruFocus; data as of 7/22/2018
While blue chips, FAANG, and other overheated "stars", including the loss leader Tesla (TSLA), keep catching everyone's attention over headlines, my strategy is to shift focus towards undercovered companies with strong fundamental qualities. Here is the simple screening:
Return on assets: no less than 10% for the past 10 years;
Return on equity: no less than 20% for the past 10 years;
Return on invested capital: no less than 15% for the past 10 years;
Net margin: no less than 10% for the past 10 years;
Gross margin: no less than 30% for the past 10 years;
Operating margin: no less than 15% for the past 10 years.
The screener checks metrics for each year during the past decade as to find highly profitable businesses that are strong enough to endure economic cycles and ongoing competitions. I put the screening result (from GuruFocus) into my ranker which further takes into consideration factors, such as growth/momentum, industry/sector, shareholder friendliness, financial strength. Overall, my combination of screener and ranker gives high weights to managements' capital allocation skills, profitability, and cash flow. Below are the top-ranked hidden gems along with their valuation analysis in the end. As you may notice, all of their businesses have high margins and generate tons of cash without consuming much capital.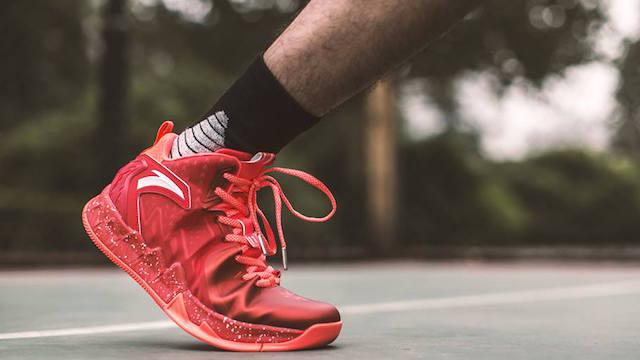 Established in 1991 and primarily listed in Hong Kong, ANTA Sports Products Limited is the leading sportswear company in China, targeting mainly at mass market with professional sporting products, including footwear, apparel, and accessories. The company's strategy of "Single-Focus, Multi-Brand, and Omni-Channel" has produced remarkable returns on capital for shareholders (see ROE/ROA/ROIC below).

Source: Morningstar; data as of 7/22/2018
China's sportswear market is already big - second just to the US, and is only getting bigger - more than triple by 2025 by estimates (see below), supported by government incentives and macroeconomic factors.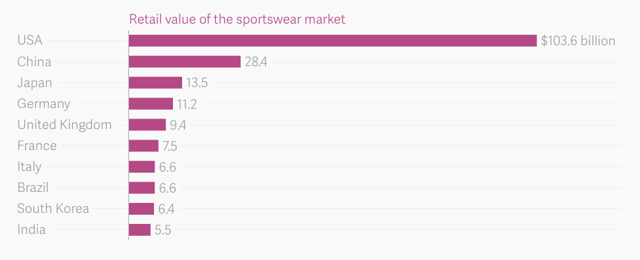 Source: Euromonitor International 2017
Size of the Sports Industry Market in China from 2013 to 2025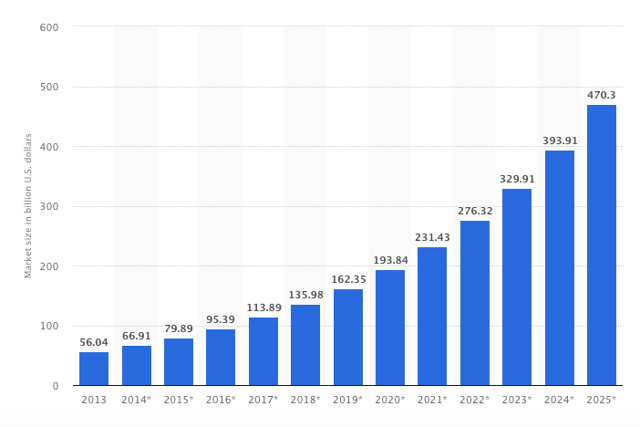 Source: Statista
Within this rapidly growing sportswear market, the business is currently getting around 11% of the pie, after Nike's 21% (NKE) and adidas's 20% (OTCQX:ADDYY) (OTCQX:ADDDF). Unlike its foreign competitors, ANTA mainly focuses on the mass market instead of the premium market and beats its domestic peers by a wide margin - Li Ning's (OTCPK:LNNGY) (OTCPK:LNNGF) market share is 5%.
The company has a very clean balance sheet, with the current ratio of 3.4x and no long-term debt. It also generates abundant cash flow to support its dividend growth while having never spent over 5% of annual sales on CAPEX over the past 10 years.
ANTA Sports' US ADR (OTCPK:ANPDY) is undercovered here on Seeking Alpha (only one article for the past 12 months). The share is currently traded at a rich P/E multiple of 29.7x but an attractive PEG of 1x, given the growth prospect driven by the industry tailwind and the high return on capital. I recommend long-term investors (especially those who have US-concentrated portfolios) initiate a position in ANTA Sports and accumulate more shares at under 30x P/E over time.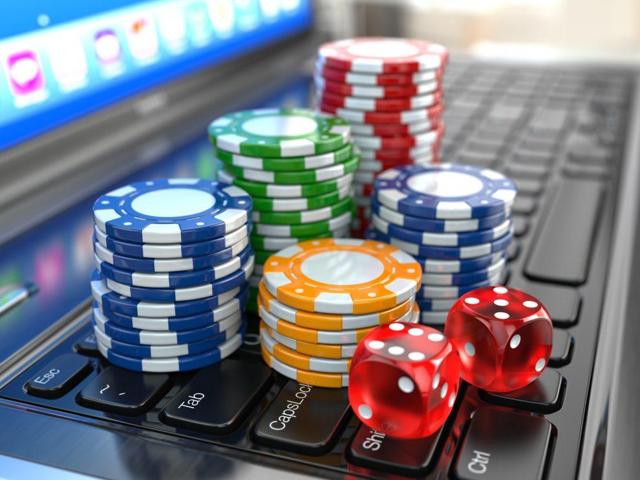 Since its inception in 1996, Sweden-based NetEnt has been a pioneer in digital entertainment, providing premium gaming solutions to some of the world's most successful online casino operators. The offering comprises around 200 game titles in 24 languages and a powerful technology platform with a server solution and 24/7 support, 365 days a year. NetEnt and its customers, the casino operators, work according to a partnership model, whereby NetEnt is responsible for operation and monitoring of gaming transactions through hosting. Gaming operators pay royalties to NetEnt based on a percentage of the game win (i.e., player bets minus player wins) generated by NetEnt's games.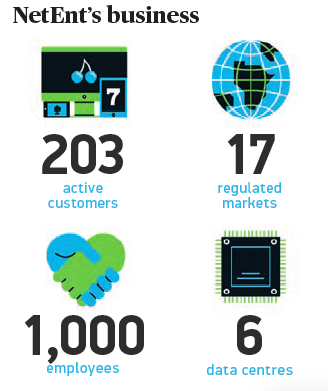 Source: NetEnt Annual Report 2017
The majority of NetEnt's customers are in Europe, and the company will continue to focus on the European market, but expansion into North America is also expected to contribute to long-term growth.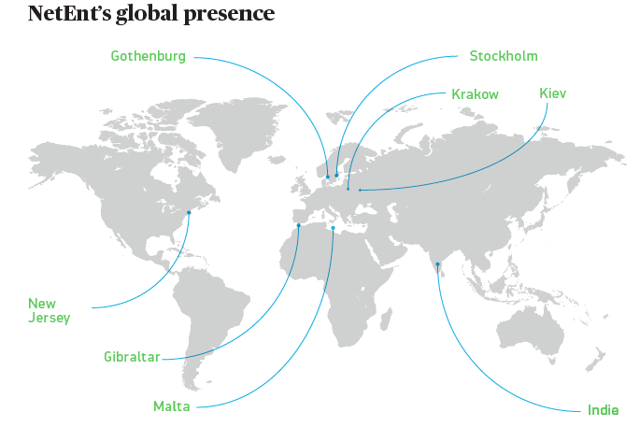 Source: NetEnt Annual Report 2017
The global online gambling market has been growing steadily and is expected to continue its growth to reach $60 billion soon after 2020 (see below).
Size of the Online Gambling Market from 2009 to 2020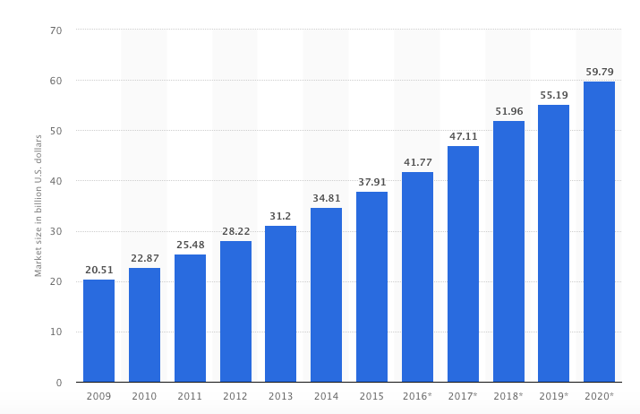 Source: Statista
Although being a business of less than $1 billion market cap, NetEnt is the global leader in supplying digital casino gaming to regulated markets. And the company is committed to remaining a market leadership position through geographical expansion, product innovation, business partnership model, and its strong corporate culture.
The easily scalable B2B2C business model in the highly sticky gambling sector has earned NetEnt consistently high returns on capital (see ROE/ROIC/ROA below). The business in nature is not only recession-proof but also cash rich, generating 32 cents of free cash flow on a dollar of revenue with no debt at all on its balance sheet.

Source: Morningstar; data as of 7/22/2018
Despite the strong fundamentals discussed above, there is no single article in history on Seeking Alpha regarding NetEnt's US ADR (OTCPK:NTNTY) - very undercovered here. And its home-listed stock (NETB) back in Stockholm, Sweden, is covered by only eight analysts, according to WSJ.com. The ADR share is currently traded at a humble 16.4x P/E and 12.7x P/CF, indicating a relative discount compared with S&P 500. I recommend NetEnt as a buy here.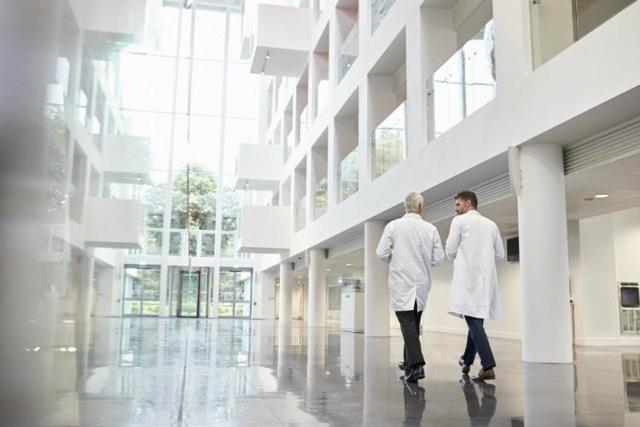 Founded in 1999 and based in Scotland, Craneware is the leader in automated value cycle solutions that help US healthcare providers discover, convert, and optimize assets to achieve the best clinical outcomes and financial performance.
The broader North American healthcare IT market is expected to grow at around 10% and be worth $104.3 Billion by 2020.
The management has not only demonstrated highly-efficient capital allocation capabilities (i.e., 15% ROA, 25% ROE, 25% ROIC) but also generated tons of free cash flow for its shareholders (i.e., 23% free cash flow margin). Continued sales success, combined with renewals remaining above 100% (by dollar value) has demonstrated the company's competitive advantage.

Source: Morningstar; data as of 7/22/2018
The dividend has been increasing steadily (although not every year) and should be safe, given the payout ratio of under 50% and the recession-proof nature of the business. The company has a healthy balance sheet with no debt and plenty of cash.
Craneware's US ADR (OTCPK:CRWRY) receives no article coverage on Seeking Alpha, and its home-listed share (CRW.UK) is currently covered by only three analysts according to WSJ.com. Although seemingly being out-of-favor, the stock is currently traded at a high premium, measured by all multiples compared to their historical averages (see below).

Source: Morningstar; data as of 7/22/2018
The share price has almost tripled for the past three years, while the EPS grew at a CAGR of 16% during the same period. Clearly, the stock went up too far and too fast, the momentum of which is also demonstrated by the widening gap between stock price and simple moving average (see below). Therefore, despite the industry tailwind and strong fundamentals, we believe Craneware is too expensive to be considered as a buy, and investors may want to wait on pullbacks for better entry points.

Source: WSJ.com; data as of 7/22/2018
Summary
Hidden gems are not easy to find, but they are rewarding in the investment world. A simple screening based on important fundamentals (e.g., historical returns on capital) could be a good start to narrow down the targets. Careful examination and thorough understanding of their fundamental businesses and industries are necessary. And finally, no matter how wonderful, every business has its price, which should be sensible in order for buyers to generate superior long-term returns.
If you would like to share any hidden gems, do comment below. Thanks!
Editor's Note: This article discusses one or more securities that do not trade on a major U.S. exchange. Please be aware of the risks associated with these stocks.