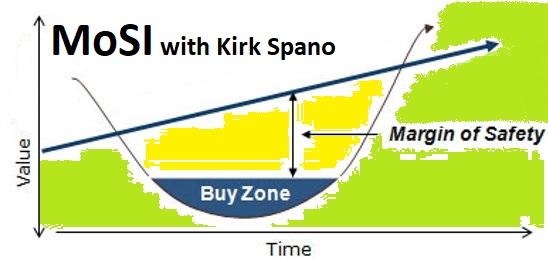 Two months ago, I wrote that The New 'Golden Age' For Oil Stocks Is About To Begin.Since then oil stocks have traded range bound as investors questioned whether oil would sustain prices above $60 per barrel and whether or not companies could capitalize on the higher prices. The rest of this week and next will provide the answers as over a hundred oil companies report earnings.
If my analysis is correct, then we are about to see certain oil companies blowout revenue and earnings, and forecast even higher revenue and earnings growth than expected. This will likely come from the combination of higher realized oil sales prices, both spot and hedged, as well as, efficiencies in drilling, all while global oil demand continues to trend up.
To be sure, a handful of Permian producers will have to tap the brakes on production as they wait until next year for more pipeline and trucking capacity. But, certain shale producers, with a combination of good cost structure, solid balance sheets, smart management and higher realized oil prices are about to light the market on fire. In particular, several companies held within the SPDR S&P Oil & Gas E&P ETF (XOP), which I recommended ahead of Jeff Gundlach and other "gurus," seem ripe for big rallies.
XOP Constituent Earnings
To start, let's take a look at the earnings dates for the top 50 holdings within the SPDR Oil & Gas E&P ETF:
| | | | |
| --- | --- | --- | --- |
| Company | Symbol | % of Fund | Earnings Date |
| Matador Resources Company | (MTDR) | 2.259870 | Aug 1 |
| Energen Corporation | (EGN) | 2.087272 | Aug 7 |
| Diamondback Energy Inc. | (FANG) | 2.076480 | Aug 7 |
| Cimarex Energy Co. | (XEC) | 2.068490 | Aug 7 |
| Concho Resources Inc. | (CXO) | 2.067124 | Aug 1 |
| Parsley Energy Inc. Class A | (PE) | 2.048496 | Aug 7 |
| SM Energy Company | (SM) | 1.988964 | Aug 1 |
| EOG Resources Inc. | (EOG) | 1.962664 | Aug 2 |
| Callon Petroleum Company | (CPE) | 1.938066 | Aug 6 |
| Gulfport Energy Corporation | (GPOR) | 1.921947 | Aug 1 |
| Apache Corporation | (APA) | 1.905463 | Aug 1 |
| Devon Energy Corporation | (DVN) | 1.889490 | July 31 |
| Carrizo Oil & Gas Inc. | (CRZO) | 1.864119 | Aug 6 |
| Andeavor | (ANDV) | 1.857893 | Aug 6 |
| Noble Energy Inc. | (NBL) | 1.855434 | Aug 2 |
| WPX Energy Inc. Class A | (WPX) | 1.847026 | Aug 1 |
| Antero Resources Corporation | (AR) | 1.843699 | Aug 1 |
| Centennial Resource Development Inc. Class A | (CDEV) | 1.842045 | Aug 6 |
| ConocoPhillips | (COP) | 1.840210 | July 26 |
| Hess Corporation | (HES) | 1.839345 | July 25 |
| Marathon Petroleum Corporation | (MPC) | 1.833322 | July 26 |
| Phillips 66 | (PSX) | 1.817961 | July 27 |
| Southwestern Energy Company | (SWN) | 1.813808 | Aug 2 |
| Anadarko Petroleum Corporation | (APC) | 1.813308 | July 31 |
| PDC Energy Inc | (PDCE) | 1.811400 | Aug 8 |
| Chevron Corporation | (CVX) | 1.781826 | July 27 |
| Marathon Oil Corporation | (MRO) | 1.774567 | Aug 1 |
| Exxon Mobil Corporation | (XOM) | 1.752297 | July 27 |
| Occidental Petroleum Corporation | (OXY) | 1.746353 | Aug 8 |
| Valero Energy Corporation | (VLO) | 1.737600 | July 26 |
| Cabot Oil & Gas Corporation | (COG) | 1.732696 | July 27 |
| Pioneer Natural Resources Company | (PXD) | 1.721001 | Aug 7 |
| HollyFrontier Corporation | (HFC) | 1.715830 | Aug 2 |
| Murphy Oil Corporation | (MUR) | 1.710250 | Aug 8 |
| Newfield Exploration Company | (NFX) | 1.689962 | July 31 |
| EQT Corporation | (EQT) | 1.678094 | July 26 |
| PBF Energy Inc. Class A | (PBF) | 1.668191 | Aug 2 |
| Oasis Petroleum Inc. | (OAS) | 1.656051 | Aug 6 |
| Continental Resources Inc. | (CLR) | 1.653069 | Aug 7 |
| Chesapeake Energy Corporation | (CHK) | 1.639447 | Aug 1 |
| CNX Resources Corporation | (CNX) | 1.636465 | Aug 2 |
| Delek US Holdings Inc | (DK) | 1.633643 | Aug 7 |
| Range Resources Corporation | (RRC) | 1.611145 | July 30 |
| California Resources Corp | (CRC) | 1.603374 | Aug 2 |
| Laredo Petroleum Inc. | (LPI) | 1.595031 | Aug 1 |
| Whiting Petroleum Corporation | (WLL) | 1.589189 | July 31 |
| QEP Resources Inc. | (QEP) | 1.573093 | July 25 |
| Denbury Resources Inc. | (DNR) | 1.479314 | Aug 7 |
| SRC Energy Inc | (SRCI) | 1.393211 | Aug 1 |
| Jagged Peak Energy Inc. | (JAG) | 1.126288 | Aug 8 |
As you can see, while the fund is named for E&Ps, there is also exposure to some downstream (refining), as well as, midstream (pipeline and storage) companies. For today's purposes, I will be looking at the E&Ps.
Also in the ETF are majors Exxon and Chevron, which I just wrote about negatively in Exxon & Chevron No Longer "Forever" Stocks, which is an important companion piece to this article for a full understanding of my ideas.
The big picture idea that I am monitoring is that oil stock prices should follow the dramatically increasing earnings at many companies focused on shale. Thomson Reuters expects Q2 earnings growth of 144% on a 19.3% increase in revenue for the energy sector. That is huge, yet stock prices have been stalled, presumably, on fears of another oil supply surge.
E&Ps I Am Watching This Week
Interestingly, one of my favorite E&Ps has fallen out of the fund holdings. I have on several occasions recommended Encana (ECA) - "Buy Encana On Maximum Pessimism" is archived at my investment service Margin of Safety Investing - and continue to recommend it.
In short, Encana, which reports August 1st, offers a vastly improved balance sheet from just a few years ago, focus on four key assets, including the Permian, increasing earnings, an increasing dividend and a buyback.
What I expect on Wednesday is that the company will continue to improve on its revenue, free cash flow and earnings growth. As we learned in their recent Permian Update, Encana's takeaway arrangements for the Permian keep it from suffering the wide differentials that some other companies do. This is very important as the Permian is where most outsize growth is coming for shale plays.
My expectation is that Encana beats on all measures. This could propel the stock towards and potentially through $14 per share which it has had a hard time breaking. Analysts have been slow to upgrade Encana which I believe gives it some fuel to run here if they indeed beat.
Also on August 1st are Apache, Concho, Chesapeake, Marathon, Matador and WPX among others. Each has its own expectations, but these are some that I believe could beat significantly to the upside.
Concho, which recently merged with RSP Permian, to become the largest producer in the Permian could see immediate synergies as the companies were making adjustments prior to closing. The stock has been range bound for months and is just coming off a small correction. I believe it could break to new highs.
Apache is not getting any love from analysts recently as it continues to retrench its business. Their revenue estimate is for $1.77 billion in revenue, up from $1.38 billion last year.
Chesapeake Energy, much maligned the past few years, has started to rally. It's recent sale of Utica assets more fully positions it in the short and intermediate term as an oil play, even if their long-term still seems to be natural gas. As I discussed in this interview with Forex Analytix, I own calls on Chesapeake and believe they will once again offer hope for a more full rebound.
Marathon, Matador and WPX I do not follow closely, however, I will take their results as a harbinger for similar stocks.
On August 2nd a lot of investors will be watching EOG Resources. It is not getting much love from analysts despite their very low cost of production. Analysts fear the developing Permian takeaway bottleneck will hamper production. Investors haven't seemed too worried and have rewarded EOG this year with roughly a 19% gain. We'll see which way things go.
E&Ps I Am Watching Next Week
Centennial Resource Development, Mike Papa's company (formerly of EOG), might be the most interesting stock to hear from on Monday. Papa has warned on the Permian takeaway issue, but also said that Centennial's unhedged approach would benefit the company. I tend to agree that the unhedged companies could be in for big jumps in earnings.
On Tuesday we get Harold Hamm's Continental Resources which is also largely unhedged right now. Citigroup downgraded Continental in May and the stock has not done well since. In Continental's preliminary production report on July 24th, they reported 25% growth versus a year ago. With higher realized prices the earnings should improve dramatically. Will the stock price follow?
Also Tuesday is the "Mother Fracker" themselves, Pioneer Natural Resources. The company continues to focus on the Permian and has noted that contracts for takeaway to the Gulf Coast are insulating it from steep differentials. Said CEO Timothy Dove earlier this year: "Our oil contracts to the Gulf Coast not only expose us to Brent-related pricing, but also insulate us from the recent widening of the Midland-Cushing oil price differential... Pioneer's firm transportation contracts for gas provide flow assurance, with more than 75% of our production being sold in Southern California."
I believe that Pioneer, which is off of its highs by 15%, could see a rally back to those levels, setting up a breakout in coming months.
On August 8th, Occidental Petroleum reports. I have been touting this stock since it was around $60 per share. I believe its increasing production and shopping of enviable midstream assets bode well for this Permian heavy producer. Estimates of what it could receive for the midstream assets are around $5 billion. For a company with total long term debt of only $10.31 billion and a market cap of $63 billion, this is my favorite dividend growth stock in the space.
What I Am Buying
I am buying additional shares of Encana, Chesapeake Energy, Centennial Resources, Continental Resources, Pioneer Natural Resources and Occidental Petroleum. I see that basket as likely to catch up to the rally that EOG and the price of oil have seen.
I am also considering Concho, but do not believe I have the time to get in before earnings as I need to read up a bit more. I will listen to their earnings call and decide if I'd like to add it to the group. I suspect I will.
Members of Margin of Safety Investing have been reading about these companies for some time now. They have received a companion piece for this article which contains several option swing trades that I believe will augment our stock and LEAP positions.
================================================
July 31st is the LAST DAY to get Margin of Safety Investing at the first year founders rate of $365 per year vs the regular price of $499.
Take a Free Trial today to lock in your opportunity to receive ideas about investing in energy,the coming "smart everything" world, as well as, many other value priced growth and dividend opportunities.
Learn from top ranked analyst, winner of MarketWatch's inaugural "Next Great Investing Columnist" competition and fee-only advisor Kirk Spano, to help build a portfolio that withstands risks and benefits from a changing world.
Disclosure: I am/we are long CDEV, CHK, CLR, ECA, OXY, PXD. I wrote this article myself, and it expresses my own opinions. I am not receiving compensation for it (other than from Seeking Alpha). I have no business relationship with any company whose stock is mentioned in this article.
Additional disclosure: I own a Registered Investment Advisor - <span title='bluemoundassetmanagement'>bluemoundassetmanage...</span>.com - however, publish separately from that entity for self-directed investors. Any information, opinions, research or thoughts presented are not specific advice as I do not have full knowledge of your circumstances. All investors ought to take special care to consider risk, as all investments carry the potential for loss. Consulting an investment advisor might be in your best interest before proceeding on any trade or investment.