Posted by Steve Cao, Senior Portfolio Manager on Jul 31, 2018, in Equities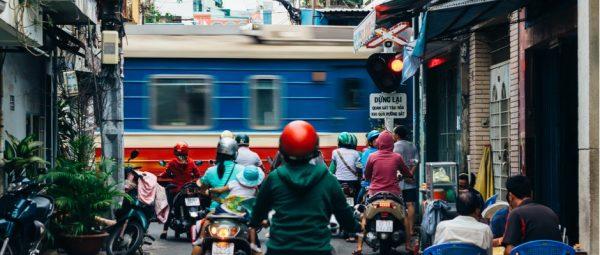 By any measure, emerging markets (EMs), as represented by the MSCI Emerging Markets Index, had a tough second quarter, dropping 8.7%1 in US dollar terms and significantly trailing developed markets. The underperformance was mainly driven by macro concerns, trade tensions and election uncertainties. Taken together, these had a negative impact on consumer and business confidence, as well as growth forecasts. However, while we don't expect a quick resolution to these issues, the Invesco International and Global Growth team continues to find attractive EM opportunities through our bottom-up Earnings, Quality and Valuation (EQV) approach.
US dollar strength takes a toll
The continuing strength in the US dollar means that EM currencies with weak current account balances have depreciated. In order to defend their currencies and simultaneously try to contain inflation, many central banks hiked interest rates, including those in India, Indonesia, Turkey, the Philippines and Mexico.2 Rising inflation combined with rising interest rates increased concerns about lower economic growth and potential corporate earnings downgrades.
Trade risks have continued to build
There has been significant escalation recently in the trade dispute between the US and China. The effect of the tariffs announced so far will likely have a moderate impact on growth, in our view, but the implementation of further protectionist measures has the potential to considerably harm China's growth outlook. To offset the impact of the tariffs (and drops in confidence), the Chinese government has implemented fiscal and monetary measures to boost domestic demand. It proposed personal income tax cuts and also reduced reserve ratios for banks twice in the quarter.2
Using the EQV strategy to find potential opportunities
China. The ongoing trade tensions caused a sharp sell-off in Chinese equities. Due to this repricing, we made two new investments in the consumer staples space in the second quarter, highlighted below, while adding to several existing positions.
China Mengniu Dairy (OTCPK:CIADF) (OTCPK:CIADY) (0.72% and 0.71% of Invesco Asia Pacific Growth Fund and Invesco Developing Markets Fund, respectively, as of June 30, 2018). This is a leading provider of dairy products in China (primarily milk and yogurt). The company has benefitted from the rising disposable income and changing habits of Chinese consumers.
Yum China (NYSE:YUMC) holdings (0.78% and 0.77% of Invesco Asia Pacific Growth Fund and Invesco Developing Markets Fund as of June 30, 2018). This fast food restaurant company includes brands such as KFC and Pizza Hut. With very strong brand recognition, Yum is expected to benefit from the increasing creation of consumer wealth in China, particularly given the under-penetration of quick service restaurants. We initiated at a very attractive valuation due to market volatility and the short-term underperformance of Pizza Hut.
Mexico. Mexico recently elected a new president, Andres Manuel Lopez Obrador, the first democratically elected president from the left in Mexican history.3 We believe the market had concerns about his economic policies, resulting in high second-quarter volatility. However, the post-election message delivered by the new president has been market-friendly, showing respect for central bank independence and fiscal responsibility. Mexican stocks (as measured by the MSCI Mexico Index) fell by nearly 20% in the weeks before the election4 and valuations became attractive, providing us with an attractive entry point to increase our Mexican exposure.
Uncertainties surrounding the North American Free Trade Agreement also contributed to the market correction. We bought a new holding in Mexico (highlighted below) in the second quarter, while adding to existing positions.
Grupo Aeroportuario del Centro Norte (NASDAQ:OMAB) (0.67% and 0.70% of Invesco Developing Markets Fund and Invesco International Small Company Fund, respectively, as of June 30, 2018). This is a quality business that has generated significant earnings and cash flow due to its monopoly position in key cities such as Monterrey (about 50% of traffic). It also boasts a diversified travel mix which includes high-margin commercial revenue sources (such as rent from duty-free stores, hotel and cargo operations, and parking revenues). Also, Mexico is a relatively immature air travel market, which provides a long secular runway for growth as air travel takes share away from bus travel.
An update on Brazil
The Brazilian market (as measured by the MSCI Brazil Index) sold off sharply in the second quarter, declining 27% in US dollar terms.5 Its economic recovery has been sluggish and gross domestic product estimates were revised downward, while currency depreciation triggered concerns about a possible hike in interest rates. In addition, there is a ramping up of political uncertainties about the presidential election in October and how pension reform (which many see as the key to fiscal improvement) will be handled.
We believe that Brazil's economy, despite some speed bumps, will continue to recover. Net foreign investment has returned to positive growth after four years of contraction.6 Consumption continues to recover, supported by low inflation and real wage growth.6 Also, its current account (the net balance of imports and exports, foreign earnings and transfer payments) has significantly improved over the past few years, and hard currency reserves are solid relative to foreign debt.7 Fundamentally, we like the valuation and quality of businesses we own in Brazil and have maintained an overweight in the country.
EM corporate earnings and valuations
The earnings growth outlook remains good even though earnings estimates have been revised down recently.8 The consensus forecast is for earnings growth of 14% in 2018 and 11% in 2019.8 Valuations are also attractive. The forward price-to-earnings ratio is currently at a 26% discount to developed markets.9 Trailing price-to-book is at a 33% discount to developed markets with an attractive free cash-flow yield.9
Our bottom-up investment decisions are always based on our EQV strategy, which seeks to find quality growth companies with long-term investment potential. See where else we're finding opportunities around the world.
1 Source: FactSet Research Systems, data as of June 30, 2018
2 Source: Bloomberg, L.P.
3 Source: Bradesco BBI Equity Research, July 2018
4 Source: Yahoo Finance, index price on April 17, 2018 ($54.16) and June 5, 2018 ($43.78)
5 Source: Global Performance Monitor, July 2, 2018
6 Source: Latam Equity Strategy: Brazil, June 20, 2018
7 Source: EM Economics Playbook, June 4, 2018
8 Source: Asia EM Equity Strategy, June 20, 2018
9 Source: Invesco
Important information
Blog header image: Iryna Hromotska /Shutterstock.com
Past performance is not indicative of future results.
Holdings are subject to change and are not buy/sell recommendations.
An investment cannot be made into an index.
The MSCI Brazil Index measures the performance of the large- and mid-cap segments of the Brazilian market.
The MSCI Emerging Markets Index is an unmanaged index considered representative of stocks from developing countries.
The MSCI Mexico Index measures the performance of the large- and mid-cap segments of the Mexican market.
The price-to-earnings (P/E) ratio measures a stock's valuation by dividing its share price by its earnings per share.
The price-to-book value (P/BV) ratio is calculated by dividing the market price of a stock by the book value per share.
Free cash flow yield is a method of calculating a company's value by dividing free cash flow by enterprise value.
Fund risks
The performance of an investment concentrated in issuers of a certain region or country is expected to be closely tied to conditions within that region and to be more volatile than more geographically diversified investments.
The risks of investing in securities of foreign issuers, including emerging market issuers, can include fluctuations in foreign currencies, political and economic instability, and foreign taxation issues.
Derivatives may be more volatile and less liquid than traditional investments and are subject to market, interest rate, credit, leverage, counterparty and management risks. An investment in a derivative could lose more than the cash amount invested.
Stocks of small and mid-sized companies tend to be more vulnerable to adverse developments, may be more volatile, and may be illiquid or restricted as to resale.
Growth stocks tend to be more sensitive to changes in their earnings and can be more volatile.
The funds are subject to certain other risks. Please see the prospectus for more information regarding the risks associated with an investment in the funds.
This does not constitute a recommendation of any investment strategy or product for a particular investor. Investors should consult a financial advisor/financial consultant before making any investment decisions. Invesco does not provide tax advice. The tax information contained herein is general and is not exhaustive by nature. Federal and state tax laws are complex and constantly changing. Investors should always consult their own legal or tax professional for information concerning their individual situation. The opinions expressed are those of the authors, are based on current market conditions and are subject to change without notice. These opinions may differ from those of other Invesco investment professionals.
| | | |
| --- | --- | --- |
| NOT FDIC INSURED | MAY LOSE VALUE | NO BANK GUARANTEE |
All data provided by Invesco unless otherwise noted.
Invesco Distributors, Inc. is the US distributor for Invesco Ltd.'s retail products and collective trust funds. Invesco Advisers, Inc. and other affiliated investment advisers mentioned provide investment advisory services and do not sell securities. Invesco Unit Investment Trusts are distributed by the sponsor, Invesco Capital Markets, Inc., and broker-dealers including Invesco Distributors, Inc. Each entity is an indirect, wholly owned subsidiary of Invesco Ltd.
©2018 Invesco Ltd. All rights reserved.
Emerging markets sell off in the second quarter by Invesco US
Editor's Note: This article discusses one or more securities that do not trade on a major U.S. exchange. Please be aware of the risks associated with these stocks.