Introduction
The following is an analysis of the Q2 conference call. Specifically, bullish takeaways that I noted while listening to the call. The 16% gain on the day was due to multiple factors, which I will cover in some detail in this article.
Increasing Production rates
Musk reported that Tesla produced 5K/wk multiple times in July, which means it was not a sustained average but only burst rates, most likely extrapolated from individual daily rates.
He estimates a 5K/wk average for Q3, in line with the expected 6K/wk burst rate, which would make up the ground lost in July. The estimates of 50-55K for the quarter don't add up to a 5K/wk average but may be factoring in some downtime for improvements.
The current bottleneck keeping the company from a 5K/wk steady state is body production, which it estimates will be solved in 1-2 weeks. Tesla says it achieved a burst rate of 800 bodies made in 24 hours. The production rates are clearly making significant progress on a quarterly basis, and any deadline misses from internal guidelines are secondary to actual output and deliveries which will improve Tesla's bottom line for Q3
Surprising Sales and Demand
Model 3 US market share for the midsize luxury category surpassed all competitors combined. This was outlined in the shareholder newsletter but also mentioned again in the call. This means the majority of cars sold in this category were Model 3s.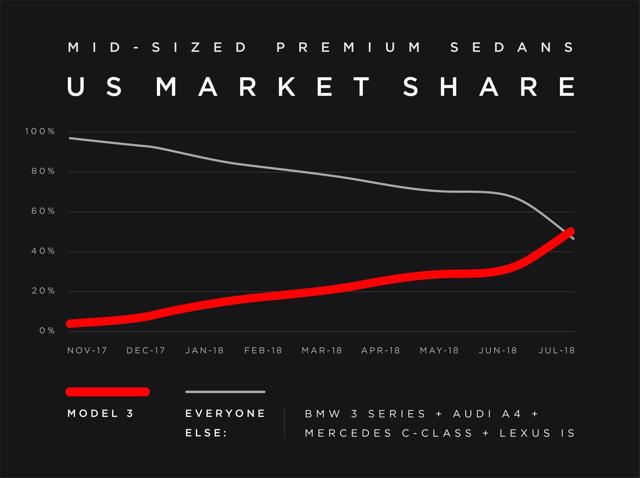 Tesla's head of sales says Model 3 trade-ins are also coming from non-mid-sized luxury owners. This means the addressable market for Model 3 is much larger than most people anticipated and not limited to luxury car buyers only. The company listed the top 5 vehicles that Model 3 buyers traded in between January and July: they were the Toyota Prius (TM), BMW 3 Series (OTCPK:BMWYY), Honda Accord (HMC), Honda Civic, and Nissan Leaf (OTCPK:NSANY). Tesla was especially surprised, since all but the BMW 3 Series are budget increases. Customers were trading up into a Model 3.
Musk noted that with an absence of a traditional sales team at showrooms, customers are the primary sales force. Viral sales are occurring by word of mouth. The more cars the it delivers, the more owners show off their cars, the more cars company sells.
It was noted that not all stores have test drives available yet. Tesla believes this lack of ability to test-drive the Model 3 has throttled potential orders. I've written in previous articles that this will be a significant lever that can be pulled to increase demand. Three weeks ago, eight stores had demo vehicles for test drives, and there are now ninety stores offering test drives.
As was predicted by Ben Sullins's Teslanomics configurator, the company reports >50% of customers are choosing AWD and Performance versions over the RWD, leading to higher margins and ASP. This also dispels the narrative that the majority of buyers are waiting for the SR RWD base model, when the data is indicating more than half will opt for the AWD version of the SR battery.
Tesla also reported that when reservations were lifted in North America, new orders outnumbered converted reservations, indicating there is strong demand outside of the reservation list, likely due to the appeal of a shorter wait time. I noted in a previous article that once wait times were reduced, stronger demand would surface.
In July alone, 60K test drive requests were made. Tesla notes that the conversion ratio on test drives is strong. I also predicted in a previous article that test drives would add a considerable layer of demand given that 20% of all buyers ranked test drives among the top 3 reasons they bought their vehicle.
Positive Cash Flow and Sustainable Profitability Outlook
Musk estimates that Q3 and on, Tesla can achieve sustainable profitability and positive FCF. Recession or force majeure to the supply chain are only threats to positive FCF and GAAP profitability from here on. Quarters with loan paybacks could be an exception.
The potential production output of the lines is much greater than Tesla expected, and with fine-tuning of the production line from manual to automated and vice versa, with very little capex, margins have increased.
In addition to gross margin improvement, the company forecasts S/X volumes increasing in H2 as contributing to positive cash flows.
CFO Deepak Ahuja mentioned that opex is essentially flat with increasing revenues from the other businesses.
In response to analysts' questions Tesla reiterated that it has no plans to raise equity. The plan is to use local debt to finance GF3 instead of tapping capital markets. The company clarified that all future plans are self-funded, despite plans for debt repayment to reduce interest expense.
Tesla says it has no cash flow issues, and that Q3 GAAP profitability is still on track as of the end of July. The company also noted that profitability will not come at the expense growth but expects certain quarters to be just above breakeven during factory building or loan repayment quarters.
Improved Autopilot With FSD Features
Tesla's Autopilot (AP) team reports radical advances in neural net development and FSD chip development, with an order of magnitude improvement in operations per second. The current Nvidia (NVDA) GPU the company is using is capable of 200fps, versus Tesla's proprietary chip which is capable of 2000fps with redundancy, at the same cost. This new V3 hardware will offer full frame rate, full resolution, and full NN processing with idle cycles to spare. It is also plug and play for the existing vehicle interface.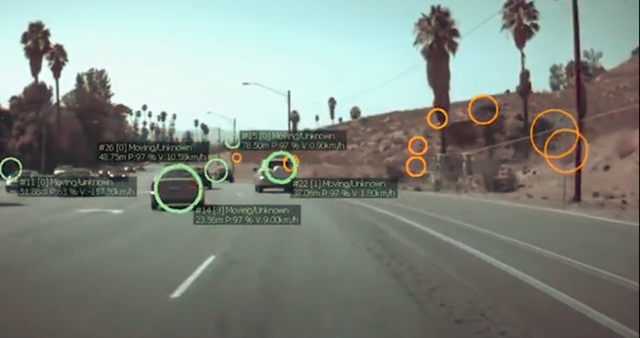 (Source: Daily Mail)
Autopilot V9 is the release that was mentioned for some time in August. Features include navigation integration with autonomous lane changes, GPS routes, and on-ramp and off-ramp capabilities. It will also add new safety features due to nuanced perception of the vision system.
One surprise was that Tesla revealed this system has been running in stealth mode for the last 2-3 years, and the company believes it is finally safety-validated for deployment. FSD features are being deployed in iterations of AP as safety features first. The company is forecasting coast-to-coast potentially by EOY, but AP V9 release is the focus. It is estimating this breakthrough release in about a month.
Musk's Improved Behavior
Musk apologized to Bernstein analyst Toni Sacconaghi for his treatment of the analyst on last quarter's conference call. He mentioned a lack of sleep and being overworked at the time of that call. Musk also apologized to RBC analyst Joseph Spak for similar treatment.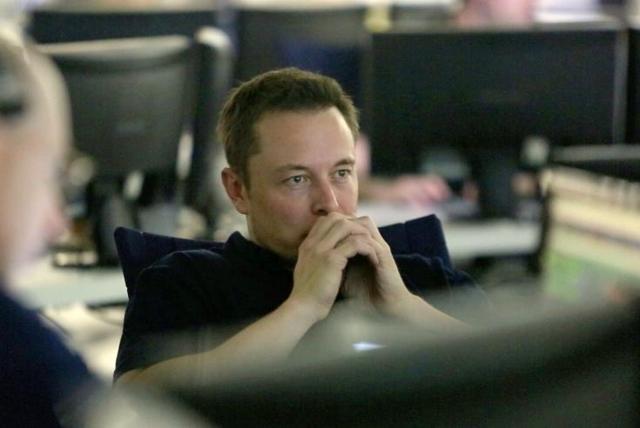 (Source: Spaceflight Insider)
This is not a trivial detail, as most analysts were predicting a crisis of confidence if Musk repeated his behavior from the 1st quarter call. This more professional attitude is a comforting sign to shareholders that the company is still in good hands and the risk of Musk being removed from the helm is significantly reduced.
Positive Gross Margins On Model 3
Gross margins (GM) for Model 3 turned positive in Q2. Musk explains that Model 3 GM increases were due to the elimination of inefficiencies and bottlenecks. Labor cost per vehicle is improving, along with manufacturing cost efficiencies. CFO Deepak Ahuja also noted that initial ramp-up costs were one-time affairs, and that fixed costs are leveraged over higher volumes - which is to be expected. Musk noted that big expenses included low-volume tooling for emergency fixes. GM will continue to improve as efficiency improves without further capex.
In the Q&A, Tesla confirmed that 25% Model 3 GM would be at the lower $44K ASP by about Q2.
Factory Expansion
Tesla's first Gigafactory, GF1 which was estimated at $5 billion, was a huge learning lesson for the company in terms of cost efficiencies, and the planned factory for Shanghai, GF3, would be more than 50% cheaper at around $2 billion. This would add capacity of about 250K vehicles/year, including battery module and pack production. This cost does not include cell production, as it would most likely be covered by another partnership with Panasonic (OTCPK:PCRFY).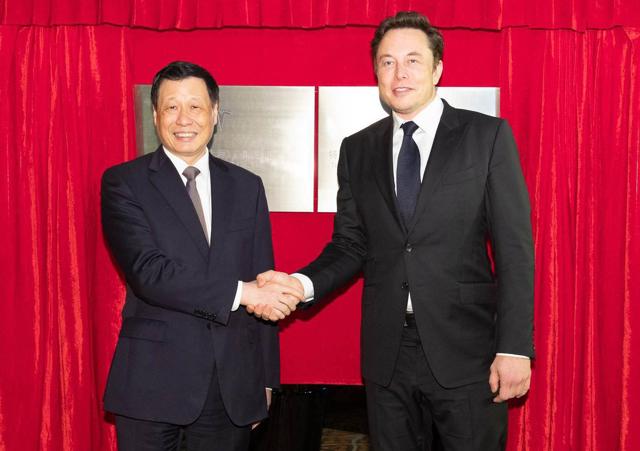 (Source: Reuters)
Tesla estimates that it will be able to announce the location of GF4 Europe before EOY. The company reiterated that no capital raise was necessary, and that it would most likely use local banks for financing.
Massive Production Efficiencies
CTO J.B. Straubel noted that certain areas of production that were capital-intensive saw a 25-30% increase in output with zero additional capex.
Musk clarified that the Sprung structure is often being used as a permanent structure and is not the temporary "camping" tent it is being made out to be by critics. GA4 is permanent for now, but Tesla likes that it is flexible and iterative so it can be expanded or reconfigured. It was a capital-efficient solution that fit the company's needs at the time. Musk noted that steel frame buildings are still the goal when asked if this would be a model for future Fremont expansion. The company did admit that the production line inside the tent would serve as a model for GF3, particularly the parts delivery workflow.
Tesla noted that GA4 re-used the conveyance system from previous S/X/3 production lines, which kept costs for GA4 down. One of its creative solutions included implementing a 1% grade so that it was downhill trip for the cars, in order to keep the line within the specified load rating of the conveyor.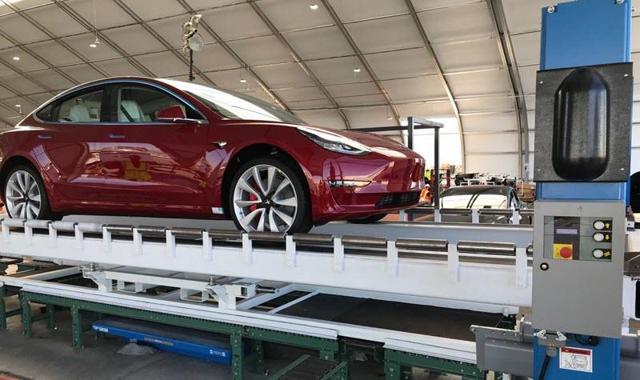 (Source: @elonmusk)
The quality assurance team installed at the end of line was able to produce the same quality from GA4 as was achieved on GA3. All P3D vehicles are being made on GA4, which are the most expensive Model 3 vehicles you can buy. This is especially significant as it reduces rework costs as well as warranty service costs.
The simplicity of the GA4's layout means fewer labor hours per car than GA3. This is due to a simpler parts delivery system, which allows trucks to drive up to the exact station that requires the parts. Currently, the parts for GA3 are unloaded into the warehouse and reloaded into bins for conveyance to the relevant station. This means that parts are unpacked, packed, and then unpacked again before being installed on the car.
Some non-essential GA3 robotics that required additional maintenance were removed, thus reducing maintenance costs for the line.
Both Musk and JB stressed that GA4 is not a walkback from automation, but selective automation would be applied, further reducing labour hours per vehicle - a metric often cited by shorts.
Troubleshooting
In response to an analyst's question, Tesla clarified that it treats manufacturing problems as technology problems. Musk added that most production problems are software-related at volume.
The company blamed outsourced software development as the cause for the original issues in the battery pack assembly. These outsourced suppliers were supposed to be world-class experts but failed. Tesla rewrote the software to be more efficient and simpler.
Rapid iteration between design and production was key to unlocking bottlenecks. Tesla noted that its strategy is understanding the rate limiters of existing software. This allows the company to produce batteries that are lighter, better, cheaper, and with more range. It is estimating this to be active in about 6 months. The design engineers are working with automation and line engineers to improve production, which is allowing for better design for production.
The ability to problem-solve manufacturing as a technology problem keeps Tesla within its circle of competency and will lead to continuous production efficiencies and cost reductions.
Product Pipeline
In response to a question, Tesla said it has trimmed 2020 vehicle production estimates to between 700K and 800K. This includes 600K between Fremont and GF1 and 200K from Shanghai. It seems that being more realistic is looked on favorably by shareholders.
Plans for Model Y, Semi, Pickup, and Roadster were confirmed, but the company could not announce production locations.
When asked about Powerwall and Powerpack being such a small proportion of GF1 output, Tesla responded that the growth restrictor on those products is cell production. Panasonic recently just announced a 30% bump in output, which should help with this. Tesla Energy also relies on other cell suppliers like Samsung (OTCPK:SSNLF) and LG (OTC:LGEAF), which are supply-constrained now.
Tesla's additional cell capacity at GF1 will allow it to ramp energy storage 3x-4x in 2019.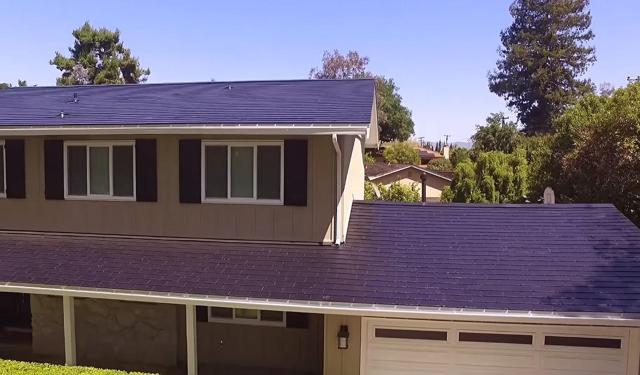 (Source: Teslarati)
The company is also ramping GF2 on solar and solar roof production. Tesla says there are several hundred homes with solar roofs. But it is still validating the longevity of the product, as well as ensuring first-responder training is enough to handle the incoming installations. This is probably why critics feel like solar roof is still vaporware.
The Energy division is constrained by a lack of certified electricians to install the systems. There aren't enough certified electricians to handle the current delivery load.
Tesla confirmed that Semi will be using Model 3 components, such as motors, handles, and screens, but declined to give away any more details other than more improvements have been made since the reveal back in the fall. This repurposing of Model 3 components reduces R&D costs on Semi and improves economies of scale on the lower-volume truck prototype.
The company reaffirmed that it expects energy and auto revenue will reach parity.
Conclusion
There was immense concern by critics that Tesla was going to need a capital raise to fund future projects, and also regarding Tesla's guidance for consistent quarterly profitability, and thus, annual profitability put this to rest. Musk's behavior was also a concern for critics, but the call took place in a civilized and professional manner. Gross margin improvements due to improving production efficiencies are paving the way for the full Tesla product pipeline to become a reality.
The stock finished the day up 16.9%.