Getting to the mid-point of summer and it's time to warm up my dividend stock watch list article. Time for me to put the pencil to paper, analyze dividend stocks that may or may not be undervalued and ripe for my portfolio. I am looking forward to deploy capital that I managed to save over the last 4+ weeks, in order to add dividend income to my forward-looking projection and reduce the time needed to being financial independent! Are you ready to grab that ice-cold… drink and check out my dividend stock watch list for August? Keep on reading then!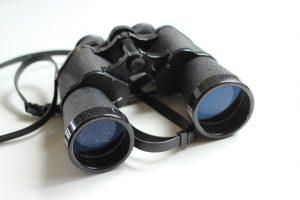 Dividend Stock Watch List
I am completely revamping my dividend stock watch list from where it was last month. My last month dividend stocks in SBUX, DAL and CSCO seem to be of flavor, and their prices have been increasing quite a bit. However, I was able to grab SBUX when the price came to where I liked it. Therefore, you will see three stocks below that I've never had on my watch list. You'll see three stocks below that really look nice from a Dividend Diplomat Stock Screener standpoint. Lastly, the three dividend-paying companies below are in industries that don't have a spot, yet, in my portfolio.
Illinois Tool Works (ITW) - How could I have a watch list without a dividend aristocrat? ITW has increased dividends for over 50 years. They are a very old company, to say the least. They have a plethora of companies underneath their umbrella, but they are a fastener, component and consumer equipment company. Their three-year growth rate to their dividend is 17%, followed by a 5-year growth rate of 15.52%. Therefore, not too much variation for their metrics in the recent term. September will be the month that they increase their dividend, so we'll see if they keep the double-digit pump going. Their earnings expectations, on average, are $7.61 and they currently trade at $140.21. They are down, year-to-date, by 15%, in terms of their stock price. Their dividends per year are $3.12. Therefore, using our metrics, their price to earnings ratio stands at 18.41, slightly on the higher end of what we like to see, but still better than most of what's out there. Their dividend yield is 2.23%, which is definitely on the lower end, about on par with what the S&P 500 yields, and is slightly higher than a risk-free rate, at this time. However, that's where their powerful dividend growth comes in, and given how things have gone so far this year for companies, I would expect the powerful increase to come in September. Further, their payout ratio is at 41%, so right in the "sweet" spot of the 40-60% range, not keeping too much and not giving too much. This doesn't get easier to explain why they are on my watch list, as you can see from the reasons and metrics above. Further, this is something I don't have in my portfolio.
WestRock Co. (WRK) - You may have never heard of the name. They have almost $15B in market capitalization and they are the 2nd largest packaging company in the US. Think about it - boxes/packaging have to come from somewhere, especially in the mobile shopping landscape we are in. Further, they recently acquired the largest pizza box company in the US. I love pizza, so this has a special place in my heart. Analysts expect $4.04 on earnings per share and they are trading at $56.12. This equates out to a price to earnings ratio of 13.89, which is a sign of undervaluation, given where the S&P 500 is currently at. Their dividends per year are $1.72, which equates to a dividend yield of 3.06%, above the S&P 500 yield, on average, as well as has a higher current yield than the risk-free savings rates out there, from a savings/money market account standpoint. I dig it. Lastly, this equates to a payout ratio of (1.72/4.04) 43%, which is far below what we like to see at the top end, 60%, and above our point of 40%. Therefore, they are in the "sweet" spot, as I call it. Further, year to date, they are down 10%! The current ratio is over 1.36 and their quick ratio is at 0.80; not too bad. I love this company, right now, and they are high on my watch list. Ex-dividend date is August 9th. This is definitely an area in my portfolio that I do not have.
Bed Bath & Beyond (BBBY) - Who doesn't know Bed Bath & Beyond? Net sales are expected to cross $11B on the year and they are a staple for wedding and baby registries, and all the readers out there know what I'm talking about. They haven't been paying a dividend for too long - instituted their policy in 2016, so the history is not as long; which is similar to WRK above. Their expected earnings per share are $2.28 and they are trading at $18.82. This equates to a price to earnings ratio of 8.25, aka low as hell! Further, their annual dividend is $0.64 per share or a yield of 3.40% and a payout ratio of 28%. These are all great metrics, to say the least. The yield is above the S&P 500 average yield, as well as other risk-free rates in the market. Further, they increased their dividend 20% in April. From a balance sheet perspective, they cover current liabilities with current assets almost 2x and their quick ratio is 62%. Lastly, they are down 13% this year, so far. Their ex-dividend date is September 13th. Another industry that I don't have.
Dividend Stock Watch List Conclusion
Tough battle here. Obviously, Illinois has the extremely long dividend streak and is an aristocrat. The other two companies, one well-known (BBBY) and one not so well known (WRK) have the better overall metrics - yield, price to earnings, can physically tell what they do, etc.. However, they lack the dividend history that one likes to see, in order to reduce risk. The reason why that needs to be considered, is you want to see if a company has made it through the bad years, the financial crisis, the S&L bust, the tech explosion, etc. This is not to say that WRK and BBBY won't make it through a tough period, ensure the dividend is protected and their business models are fundamentally sound, but that's not to say that they've gone through it from a dividend standpoint. However, that's also why I like to look at their balance sheet, and look at current debt levels, and though not written, long-term debt levels.
I'll come out and say it. I love WestRock at the moment. Ex-dividend date is coming up, they are a significantly large packaging company, where the economy is built on shipping goods. They are internationally minded, as well, which adds to the excitement that I have. Also, I fricken love pizza and any company who owns the largest pizza box maker/distributor/provider - is a win for me. What's cool, though, is that I don't have to go bonkers on them. I could do small investments in all three above, honestly, as my new platform for trading is offering me free trades through mid-October, which is awesome. Therefore, I could make this or others above, small positions now and can look to build onto them in the future.
What would you pick out of my top 3 dividend stock picks above? Have you been buying any of the above? Hate any of the above (don't worry - I don't take any personal offense). Anything you see, that I don't? Thank you everyone for coming by and sharing your thoughts. As always, good luck and happy investing.