Outlook
"Nothing so undermines your financial judgement as the sight of your neighbor getting rich.
- J.P. Morgan
For fundamentals driven investors with a value tilt like me, July was likely a solid month with decent gains in holdings value. However, most value focused investors probably struggled to match the blazing +3.7% of the S&P 500. Despite the late month implosions of Facebook (FB) and Twitter (TWTR), this is still very much a growth/momentum driven market with large technology companies with ever-stretched valuations leading the charge.
For investors like me, it can be trying to watch our solid, 'on plan' gains being eclipsed by faster movers, but I don't think that means that we should abandon our plans and chase past returns. While my crystal ball is always a bit hazy, I believe that 2018 will end up much like the fable of the tortoise and the hare (with value stocks lagging for much of the year, but eventually catching up to the winded growth stories).
I'm not predicting doom and gloom like Michael Wilson (Morgan Stanley's chief equity strategist) who has made the headlines recently. But I do think that the euphoria over a 4%+ quarterly U.S. GDP growth pop will settle into the reality of a messy trade war, midterms mania (with the tea leaves pointing to a soon to be divided federal government) and sputtering international economic growth as significant headwinds. If corporate profits can remain in growth mode, then the optimistic scenario that I see as most likely is that prices stay within a +/- 10% band with valuations improving as multiples compress.
In times like these, I think that focusing on quality dividend streams makes the most sense and I will spend August trying to improve the staying power of my dividends. In all markets, there are winners and losers; however, (empirically speaking) there are just less winners to be found at this point in the cycle. But one area where I am focused is on drug companies, due to the (likely) empty bloviating from politicians that have pushed stock prices down (but are unlikely to ever manifest in the passage of legislation). ABBV is my favorite stock pick at the moment and I would encourage any DGI, GARP, high-yield investor to give it a close look.
July 2018 Review
July 2018 was positive for both me (+1.6%) and the S&P 500 (+3.7%), though my 4 month winning streak was snapped (as it will usually be on BIG up months for the S&P 500 due to my defensive slant). However, my 4.8% dividend yield on invested capital crushed the 1.8% yield of the broader index.
July 2018 rewarded me with realized dividends of $938 (versus only $664 in 2017)…a 41.4% increase! Furthermore, for the 12 months ending June 2018, my portfolio delivered $13,683 in cash to me (an increase of 5.8% from 2017). One consequence of the strong returns of the past few years is that my realized yield is down to 4.4% for my full portfolio including cash reserves, but I'm not stressed because I now the good times will not last forever and my yields will be back above 5%. My 2018 goal was to increase dividends by ~5% to $13,500 for the year, but I feel good that I am on track to beat this goal. Fear and greed are hard to balance, but I am happy with where I am overall. My yield focused strategy still makes the most sense to me as paper gains may come and go but cash is forever!!
Background
Since I write for Seeking Alpha primarily to improve my own investment portfolio, I think it is important that you know my objectives. Please consider this context when you look at any advice I give and form your own opinions based on your needs and desires.
GOAL: Attractive, risk-adjusted, absolute returns (5-15% annually) over a long-term time frame while minimizing capital loss and extreme drawdowns.
STRATEGY: 'Enhanced' dividend growth or DGI strategy that focuses on a core of diversified holdings (ETFs and individual companies -- my general screening criteria: growing companies (YoY EPS growth >0%) with attractive valuations (PEG <1.5 and P/E <20) and strong and safe dividends (yield >4%, payout <90%, and market cap >$500MM)…no tobacco stocks or micro caps), supplemented with return enhancing tools like hedges (derivatives and shorts), commodity exposure, etc., as well as some crazy picks.
BALANCE: Blend of ETFs (domestic and international) and individual companies (where there is a compelling reason to own). Seek to not overweight any one sector unless there is a compelling reason to do so (although the nature of these investments leads me to be overweight in traditional dividend paying sectors like financials, REITS, and energy).
Note: I violate these guidelines constantly, so please call me out on it!
Portfolio Composition as of July 31, 2018
Security
Type
Div Yield
Market Value
Last Month Value
Gain/Loss(%)
FUNDS
4.3%
$125,769
$122,690
2.5%
SPDR S&P 500 High Dividend ETF (SPYD)
ETF
4.0%
$15,136
$14,916
1.5%
Fst Tst Dow Jns Glbl Sel Dvd Idx ETF (FGD)
ETF
4.5%
$12,720
$12,365
2.9%
Schwab U.S. Dividend Equity ETF (SCHD)
ETF
2.8%
$10,306
$9,858
4.5%
SPDR S&P Emerging Markets Dividend ETF (EDIV)
ETF
3.5%
$9,825
$9,323
5.4%
iShares MSCI Australia ETF (EWA)
ETF
4.4%
$9,168
$9,044
1.4%
SPDR S&P International Dividend ETF (DWX)
ETF
4.5%
$8,062
$7,855
2.6%
Oppenheimer Ultra Dividend Revenue ETF (RDIV)
ETF
5.0%
$7,728
$7,646
1.1%
ProShares S&P 500 Dividend Aristocrat ETF (NOBL)
ETF
2.2%
$6,538
$6,234
4.9%
iShares Nasdaq Biotechnology ETF (IBB)
ETF
0.3%
$5,825
$5,491
6.1%
UBS ETRACS 2x US High Div, Low Vol ETN (HDLV)
ETN
11.7%
$5,360
$5,314
0.9%
Global X SuperDividend U.S. ETF (DIV)
ETF
6.0%
$5,096
$5,016
1.6%
iShares Asia/Pacific Dividend ETF (DVYA)
ETF
5.5%
$4,604
$4,477
2.8%
PowerShares S&P 500 High Div Low Volatility ETF (SPHD)
ETF
3.6%
$4,166
$4,104
1.5%
iShares MSCI Malaysia ETF (EWM)
ETF
6.8%
$3,304
$3,118
6.0%
Global X NASDAQ China Technology ETF (QQQC-OLD)
ETF
2.3%
$2,859
$2,959
-3.4%
WisdomTree Dynamic Currency Hedged Japan ETF (DDJP)
ETF
3.9%
$2,835
$2,857
-0.8%
iShares Evolved U.S. Innovative Healthcare ETF (IEIH)
ETF
2.0%
$2,599
$2,465
5.4%
Franklin LibertyQ International Hedged ETF (FLQH)
ETF
5.2%
$2,555
$2,492
2.5%
iShares MSCI China Small Cap ETF (ECNS)
ETF
3.2%
$2,503
$2,521
-0.7%
Horizons NASDAQ 100 Covered Call ETF (QYLD)
ETF
9.7%
$2,453
$2,404
2.0%
Market Vectors Gold Miners ETF (GDX)
ETF
0.8%
$2,128
$2,231
-4.6%
COMPANIES
6.0%
$126,303
$125,349
0.8%
Abbvie (ABBV)
Company
4.2%
$18,446
$18,310
0.7%
Omega Healthcare Investors (OHI)
REIT
8.9%
$11,876
$12,329
-3.7%
Royal Dutch Shell (

RDSB

)
Company
5.3%
$10,656
$10,898
-2.2%
Blackstone Mortgage Trust (BXMT)
REIT
7.5%
$9,942
$9,429
5.4%
New Residential Investment (NRZ)
REIT
11.2%
$9,195
$8,990
2.3%
Ventas REIT (VTR)
REIT
5.6%
$8,457
$8,543
-1.0%
Sabra Health Care REIT (SBRA)
REIT
8.3%
$7,261
$7,301
-0.6%
Tanger Factory Outlet REIT (SKT)
REIT
5.9%
$7,155
$7,047
1.5%
Iron Mountain (IRM)
REIT
6.7%
$7,022
$7,002
0.3%
Qualcomm (QCOM)
Company
3.9%
$6,409
$5,612
14.2%
GlaxoSmithKline (GSK)
Company
5.2%
$4,159
$4,031
3.2%
Ford Motors (F)
Company
6.0%
$4,016
$4,428
-9.3%
Eni (E)
Company
4.9%
$3,866
$3,712
4.1%
Transocean (RIG)
Company
0.0%
$3,861
$4,032
-4.2%
IBM (IBM)
Company
4.3%
$3,623
$3,493
3.7%
Kinder Morgan (KMI)
Company
4.5%
$3,272
$3,251
0.6%
Teva Pharmaceutical Industries (TEVA)
Company
0.0%
$2,394
$2,432
-1.6%
KKR Real Estate Finance Trust (KREF)
REIT
8.3%
$2,072
$1,978
4.8%
VARIOUS POSITIONS OF <$1,000 VALUE
VARIOUS
2.0%
$2,621
$2,532
3.5%
FIXED INCOME TOTAL
4.4%
$16,241
$16,240
0.0%
Bank of America Corporation (BAC) - Pref L (BML+L)
Pref
4.3%
$4,780
$4,748
0.7%
Goldman Sachs (GS) - Pref A (GS+A)
Pref
4.1%
$4,634
$4,676
-0.9%
WisdomTree BofA Mrl Lynch HYBd ZrDr ETF (HYZD)
ETF
4.8%
$2,408
$2,392
0.7%
Goldman Sachs (GS) - Pref D (GS+D)
Pref
4.5%
$2,287
$2,326
-1.7%
WisdomTree BofA Mrl Lynch HYBd NgtDr ETF (HYND)
ETF
4.8%
$2,132
$2,098
1.6%
SHORTS TOTAL
0.0%
$10,181
$10,449
-2.6%
ProShares Short S&P500 (SH)
ETF
0.0%
$7,083
$7,333
-3.4%
ProShares Short Real Estate (REK-OLD)
ETF
0.0%
$3,098
$3,116
-0.6%
SCHWAB ROBO-ADVISOR TOTAL
2.0%
$12,976
$12,688
2.3%
TOTAL
4.8%
$291,470
$287,416
TOTAL + CASH
$22,458
4.4%
$313,928
$311,742
1.6%
Portfolio Moves in July 2018
New Positions
SHARE BUY – AbbVie (ABBV): Bought an additional 100 shares of this drug company at $92.00 on July 2 and $88.71 on July 20.
Reasoning: Now my largest holding, I love the sector (despite the headlines about 'drug prices'), the yield (>4%) and think the fear of biosimilars is overblown (especially given ABBV's deep pipeline).
Exited Positions
SHARE SALE – Omega Healthcare Investors (OHI): Sold a small part of my holding (200 shares of this healthcare REIT at $31.25 on July 3.
Reasoning: After a 25% run up in price in a month, I exited 1/3 of my position at a solid gain to rebalance my portfolio (however; OHI is still my second largest individual company holding).
Final Thoughts
A solid performance from my portfolio was eclipsed by another euphoric month in the S&P 500. However, as high profile momentum stocks like FB, NFLX, and TWTR struggle, the lack of depth in 2018's rally since February might turn ugly quickly. 'Scared money don't make money', so stay in the game as a recession is a long way off (and while a potential yield curve inversion is scary…it doesn't spell instant market plunge). So I'm ignoring the doomsday predictors (and even looking for healthcare opportunities where political rhetoric is likely overblown). Where do you see attractive areas for value, dividend investments? (specific tickers are always appreciated)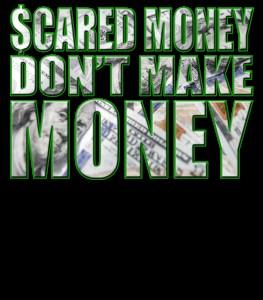 Comments encouraged.
Disclosure: I am/we are long ALL POSITIONS AS MENTIONED. I wrote this article myself, and it expresses my own opinions. I am not receiving compensation for it (other than from Seeking Alpha). I have no business relationship with any company whose stock is mentioned in this article.
Additional disclosure: The author is an amateur who has a history of getting calls both right and wrong with zero predictive power. Trade at your own risk and never rely solely on this author's opinion. Also, as I have no knowledge of your circumstances, goals, and/or portfolio concentration, readers are expected to complete their own due diligence before purchasing any stocks mentioned or recommended.