This research report was produced by The REIT Forum with assistance from Big Dog Investments.
Tired of working every day?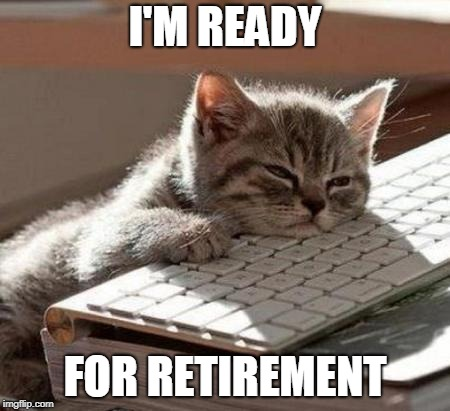 Ready for retirement, but need a quick way to check your plans? Perhaps you're a decade out and wonder what steps are necessary to get the rest of the way?
Here's a quick way to check your readiness for retirement.
Fill up those retirement accounts
Saving for retirement should be a priority for anyone wanting a great retirement. For starters, let's take a look at the annual limits on the amount individuals can contribute to their retirement accounts:

Tax-advantaged retirement accounts have dramatic benefits simply because you're able to avoid taxes. Without these accounts, many investors will have their returns reduces because of tax burdens. If investors are using tax-advantaged accounts, such as an IRA or 401k, it allows them to pay taxes only once.
Some may believe that one kind of IRA account (Traditional vs. ROTH) is significantly better than the other.
That is not true.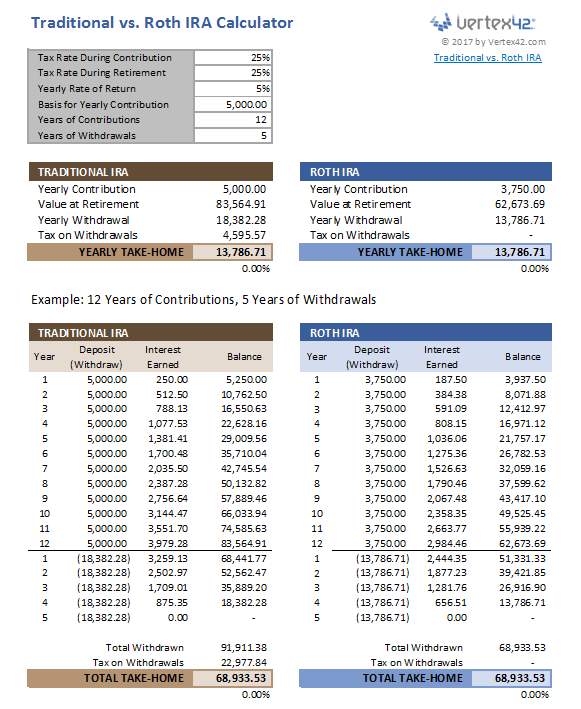 As long as an investor is in the same tax bracket during their saving/withdrawal period, the total rate of return is unchanged.
Comparison aside, the first rule is to take advantage of the tax benefits that are offered.
Make your employer pay for it
What's better than putting money into a retirement account?
Having your employer match your contributions: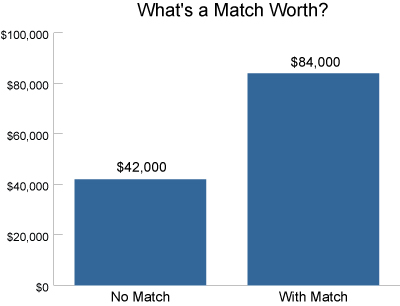 For investors who don't want to currently invest in equity, most employer-sponsored retirement accounts offer a money-market fund or extremely low duration, low-cost fund for investing in short-term Treasuries.
Do not buy penny stocks
As investors move closer to retirement, they should avoid penny stocks and other high-risk investments. When it comes to penny stocks, there is a lot of potential for bad information to move the market. This could create a dangerous situation where retirees are left with far less than they wanted. Further, the ultra-high yields on these small stocks are dangerous. The unsustainable dividend yields are propping up their share price. Once the dividend is inevitably cut, the share price will often plunge.
Staying away from high-risk investments could save your retirement. This leads us to the focus on dividend growers.
Focus on dividend growers
Many retirees on Seeking Alpha like to build their portfolio using dividend champions. Every management team focuses on how to maximize their own wealth. Is that a surprise? It shouldn't be. Investors need to be watching out for management teams that are taking excessive risk. Dividend champions can be one form of defense. If management knows that a failure to sustain the dividend is likely to end in them being fired, they are less likely to take excessive risks.
A few perennial favorites among investors here are:
Coca-Cola (KO), Pepsi (PEP), AT&T (T), Verizon (VZ), Altria Group (MO), Philip Morris (PM), Realty Income Corporation (O), National Retail Properties (NNN), ExxonMobil (XOM), Chevron (CVX), 3M Company (MMM), Procter & Gamble (PG), Target (TGT), and Wal-Mart (WMT). You'll regularly be able to find recent research on the stocks to help you keep track of your portfolio.
However, there are some great companies that don't get as much coverage. We often focus on some of the less frequently discussed companies that still have a great history of dividend growth.
The bane of retirees
I do not like seeing so many investors grasping for sucker yields. I've noticed too many investors focusing only on current yield. They believe it is the optimal choice because growth in the dividend takes time. They think dividend growth will never be enough to offset the higher current dividend.
They would be wrong.
For instance, they would've disagreed with me about RAIT Financial Trust (OTCQB:RASF)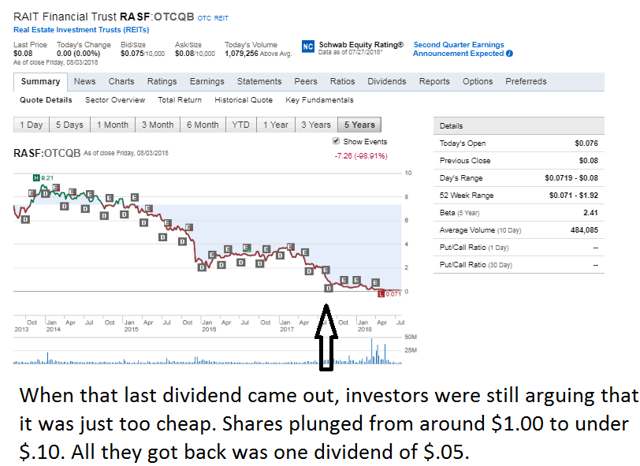 Source: Schwab
We (The REIT Forum) were fiercely bearish and still expect share prices to decline by about $.08. When it is all said and done, investors who physical hold their shares can get one last bit of value by burning them for heat.
Was it impossible to know that RAIT Financial Trust was headed for destruction? No, but it did take a very specific skill set. There were substantial red flags in their accounting quality.
After the last dividend, we wrote:
"That means the common dividend is completely unsustainable and at best only part of the preferred dividend would be sustainable."
You can access the full article on RAIT Financial Trust's dead dividend if you have Seeking Alpha Pro or access to The REIT Forum.
So what did we like at the time?
Simon Property Group (SPG) and Tanger Factory Outlet (SKT) had excellent balance sheets and stable cash flows. At the time, both SPG and SKT were close to their 52-week lows. We've seen over an 11% return in SKT since we purchased them and over 17% for SPG. Both companies have raised their dividends and have been able to withstand the bankruptcies of some of their tenants. We've called out several companies like RASF, such as Wheeler (WHLR), that are either now stuck with no dividend or a failing one.
So, let's go back to the high yield compared to the dividend that is growing.
Do investors get more income from companies like SPG and SKT, or from a 15% yield that is going to get cut?
The lower yields win out when the 15% yields fall to zero. This was the case for RASF, where the company had a huge yield. Investors who purchased RASF when shares were at $1.00 (huge yield at the time) are now left with a piece of junk worth far less.
Utilize the knowledge base of a professional analyst
Readers come to Seeking Alpha hunting for quality analysis. However, the actual quality they find will be mixed - not all analysis will be good. It is up to you, the reader, to evaluate the ideas and determine which one makes sense.
For instance, you may see a news blurb saying something along the lines of: "So and so investment firm upgraded a REIT to a buy".
From an investors standpoint, you can rest assured that the research firm is providing that buy rating after they provided it to their customers. Those said customers will receive a more complete report and get timely information when there are rating changes. This isn't a bad thing, because if they weren't prioritizing their customers they would be out of business. Consequently, investors reading on Seeking Alpha need to take into account which ratings are actionable.
Fortunately, there are several excellent analysts who write on Seeking Alpha. You may be able to recognize some of them if you read their content frequently. They may accidentally slip into jargon a little more often, but having an expert on your side is a great resource.
Only trust analysts who show their positions
At The REIT Forum, we believe anyone providing analysis on stocks should be expected to share information on their personal investments. However, this doesn't mean people have the right to ask for net worth or credit card numbers.
At a minimum, it shows credibility when we are able to see which stocks an analyst owns.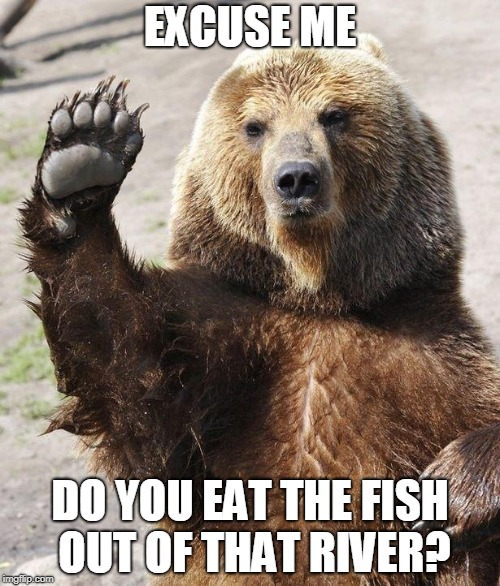 Here are my positions in equity REITs: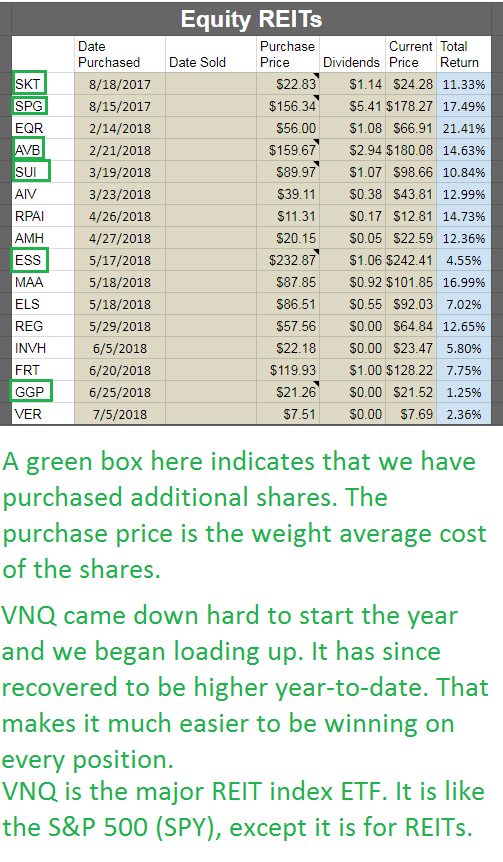 Even though we run The REIT Forum, prior to 2018 our allocation to equity REITs was lower. We saw the potential headwinds coming and we kept more of our portfolio in preferred shares instead. As the sector sold off, we kept buying and building an excellent portfolio of REITs with a low cost.
That is precisely how you want to invest. Recognize when the sector is getting cheap and keep buying up positions. The unrealized losses in early 2018 looked pretty bad, but things soon turned around because we were buying high-quality REITs at great prices.
If you enjoyed reading this article and want to receive updates on our latest research, click "Follow" next to my name at the top of this article.
CWMF's The REIT Forum
The REIT Forum is a service dedicated to equity REITs, mortgage REITs, preferred shares, and the occasional dividend champions. We focus on income, retirement, and trading opportunities. If you're looking to invest in REITs, The REIT Forum will give you subsector analysis along with a deep dive on the individual companies and their fundamentals.
Here are our 2 newest 5-star reviews to add to the collection of 70+ 5 stars:
Subscribing to The REIT Forum includes access to spreadsheets comparing every security we cover, along with a look at CWMF's personal portfolio updated in real-time. It is our objective to find the best investments at the best entry price. Don't miss the next real-time alert! You can try out our service, or find more information, by clicking HERE.
Disclosure: I am/we are long MO, PM, SKT, SPG, WMT and the stocks shown in my portfolio. I wrote this article myself, and it expresses my own opinions. I am not receiving compensation for it (other than from Seeking Alpha). I have no business relationship with any company whose stock is mentioned in this article.
Editor's Note: This article covers one or more microcap stocks. Please be aware of the risks associated with these stocks.