Viking Therapeutics: A Strong Grower To Service The Lucrative NASH Market
Summary
Viking is powering a highly promising pipeline of several potential big winners. VK2809 is quite similar to the strong nonalcoholic steatohepatitis ("NASH") molecule, MGL-3196 of Madrigal.
Upcoming Phase 2 data reporting of VK2809 for nonalcoholic fatty liver disease and hypercholesterolemia can spark another rally.
Other strong molecules to enable more "shots on goal" of finding a blockbuster.
Members of my private investing community, Integrated BioSci Investing, can follow this idea, as well as my other top picks with access to my model portfolio. Start your free trial today >>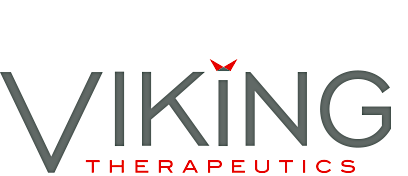 You are neither right nor wrong because the crowd disagrees with you. You are right because your data and reasoning are right. - Benjamin Graham
Viking Therapeutics (NASDAQ:NASDAQ:VKTX) is a highly promising grower alerted to us by members of Integrated BioSci Investing. The stock enjoyed a similar strong rally subsequent to the robust Phase 2 outcomes of MGL-3196 of Madrigal Pharmaceuticals (MDGL) - a company featured in our Specialty Report that catapulted Madrigal's shares by +144% in one day. In our analysis of Viking, we noticed that the company is brewing a similar molecule to MGL-3196 that has substantial prospects. Notwithstanding, there are other interesting pipeline innovations that are overlooked. All that being said, we'll feature a fundamental analysis of the company while focusing on the upcoming clinical binary that can deliver much further upsides to this investment.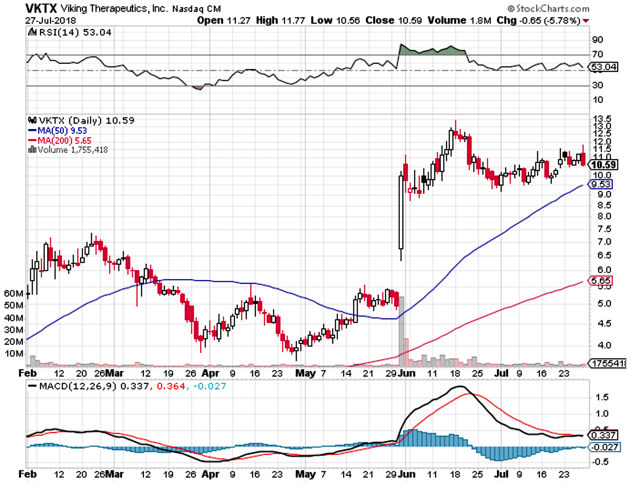 Figure 1: Viking stock chart. (Source: StockCharts)
Fundamental Analysis
Based in San Diego, CA, Viking Therapeutics is focused on the development and commercialization of novel medicines to service the metabolic and endocrine diseases. The company has the exclusive global rights to five drug franchises, which are powered by small molecules licensed from Ligand Pharmaceuticals (NASDAQ:LGND). It's seemingly that the crown jewel of the pipeline is VK2809 (Figure 2). As an agonist (i.e. activator) of the selective thyroid beta receptor, VK2809 is currently being assessed in a Phase 2 trial for the treatment of non-alcoholic fatty liver disease ("NAFLD") and high blood cholesterol (hypercholesterolemia). Despite that its most promising indication is in NAFLD (a spectrum of liver diseases that includes NASH), VK2809 is concurrently being investigated as a potential management for the orphan conditions - glycogen storage disease ("GSD") Type Ia and X-linked adrenoleukodystrophy ("X-ALD").
That aside, there is VK5211, an oral nonsteroidal selective androgen receptor modulator ("SARM"). In a Phase 2 trial that studied patients recovering from hip fracture, VK5211-treated patients enjoyed the significant improvements in lean body mass. Moreover, the company is brewing VK0612 (first-in-class oral drug candidate) in a Phase 2 study for type 2 diabetes. Furthermore, VK0214 is another oral beta thyroid receptor subtype selective agonist that demonstrated highly promising early data.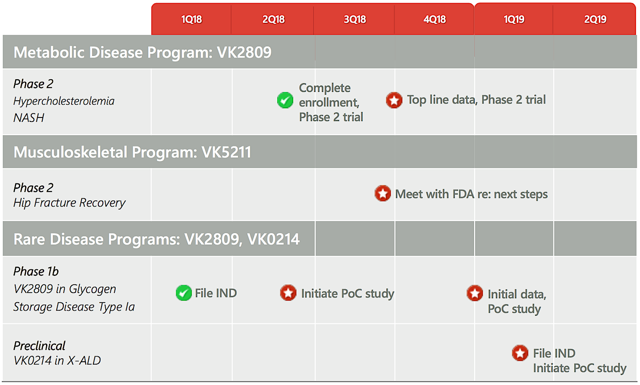 Figure 2: Therapeutic pipeline. (Source: Viking)
For your research convenience, we summarized various developments in Table 1 below. Commenting on the events having significant ramifications, the CEO (Dr. Brian Lian) enthused:
Q1 has been an exciting and productive period for Viking as we built upon the momentum from 2017. With our novel SARM VK5211, for hip fracture, we continued working toward a planned meeting with the FDA on potential next steps for the program. We anticipate that this meeting will occur in H2 2018. We also continued enrolling patients in the Phase 2 trial of our novel thyroid receptor beta agonist, VK2809 for NAFLD and hypercholesterolemia, and remain on track to announce data from this study in H2. Lastly, we continued to advance our rare disease programs targeting GSD and X-ALD. We expect to initiate a proof-of-concept ("POC") trial for VK2809 in GSD Ia this quarter, and we plan to complete IND-enabling studies for VK0214 in X-ALD later this year. Each of these programs represents exciting future opportunities for Viking.
Latest corporate developments

Clinical

VK2809 for NAFLD/hypercholesterolemia:- An oral molecule of beta thyroid receptor targeting the liver - Phase 2 trial enrollment completed with the results to be posted in H2 2018.

VK2809 for GSD Ia:- GSD Ia (a rare genetic disease resulting in the build-up of glycogen and fats in the liver) - Preclinical data support its efficacy and safety - Plans to start the Phase 1 trial this quarter.

VK0214 for X-ALD:- An oral beta thyroid receptor subtype selective agonist - Highly promising early data - IND filing for a POC study in 2019.

Other

Partnering discussions underway for VK5211:- An oral molecule SARM, designed to promote bone and muscle formation - Strong positive Phase 2 data for patients recovering from hip fracture enticed potential partners.

Outlook

VK2809 Phase 2 trial for NAFLD to be reported in H2 2018.
Table 1: Catalyst summary. (Source: Dr. Tran BioSci)
Among the developments, we are most interested in the Phase 2 clinical trial of VK2809. As stated, VK2809 is an oral medicine potentially used to treat NASH and hypercholesterolemia. On June 05, 2018, Viking announced the enrollment of the trial is completed. Due to its stellar mechanism of action in stimulating the beta thyroid receptor subtype in the liver, VK2809 ramps up the metabolic rate and thereby reducing fatty liver as well as inflammation and fibrosis: this mechanism of action is very similar to that of MGL-3196 of Madrigal Pharmaceuticals.
Per study protocol, patients are randomized to receive either once-daily oral doses of VK2809 or a placebo (sugar pill) for 12-week (followed by a 4-week off-drug phase). The primary study endpoint assesses the LDl-cholesterol level after week 12. The secondary endpoints (which are more important for NASH) include the following: changes in liver fat content, inflammatory markers, and plasma lipids. Excited by the upcoming clinical binary, Dr. Lian remarked:
We are pleased to have completed patient enrollment in this important study and remain on track to report top-line results during H2 this year. We believe VK2809's potent activity at the thyroid beta receptor may provide benefit to patients with fatty liver disease, such as NASH. In vivo studies have shown that treatment with VK2809 leads to significant improvement in markers related to NASH development, severity, and progression. In addition, prior clinical data in subjects with mild hypercholesterolemia have demonstrated that treatment with VK2809 results in significant reductions in LDL cholesterol, triglycerides, and atherogenic proteins.
We'll triage the financial health of Viking by analyzing the Q1 2018 earnings report (that ended on March 31). Notably, the company reported a net loss of $3.6M ($0.08 per share) compared to the $5.2M ($0.23 per share) decline for the same period a year prior. The research and development (R&D) expenses for the respective periods logged in at $3.0M and $3.5M. The lower R&D is primarily due to less manufacturing expenses (and a decrease in activities relating to the VK5211 clinical development).
Investors should be cognizant that it is the norm for a relatively young bioscience like Viking to incur significant losses for years (as shown in Figure 3) prior to banking a net profit (due to the lengthy and low success rate of the innovation process). Nonetheless, it only takes one blockbuster to make your investment worthwhile.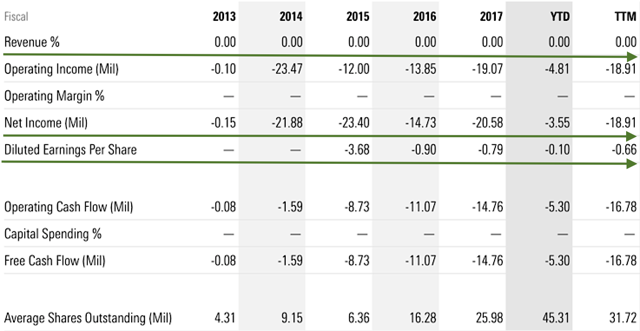 Figure 3: Key financial metrics. (Source: Morningstar. Adapted by Dr. Tran BioSci)
Pertaining to the balance sheet, there were $77.5M in cash and equivalents. On June 12, the company also executed the offering of 8.625M shares for $77.6M, which raised the overall cash position to $155.1M. Based on the $4.8M quarterly burn rate, there should be adequate capital to fund operations for the next several years (prior to the need for any additional financing).
Valuation Analysis
Warren Buffett stated that two excellent analysts can assess the same company (and came up with distinct figures). Hence, one should take valuation within its appropriate context. To minimize subjectivity, we employed the comparative market analytical method (of gauging similar firms to give investors a rough estimate of an investment's value). Per table 3, Viking is currently valued at only $630M in market cap, which is much lower than peers (hence, potentially a favorable valuation).
| | |
| --- | --- |
| Companies | Market capitalization |
| Viking Therapeutics | $630.7M |
| | $3.9B |
| | $121.7M |
| | $213.0M |
| | $2.6B |
| | $101.4M |
Table 3: Comparative market analysis. (Source: Dr. Tran BioSci)
Market Assessment
The NASH market is highly lucrative and currently without an approved molecule. Most companies featured in our Specialty Report on NASH have procured significant profits for shareholders thus far. And, this is partially related to the strong market prospects. In the prior research, we presented:
"The NASH market for NASH (as estimated by Global Data across 7 major regions - the USA, Germany, Italy, Spain, UK, and Japan - to grow at 45% CAGR from $618M in 2016 to $25.3B by 2026. There are several companies racing to secure a molecule. Despite that other firms may have a safe and efficacious drug, we are most interested in molecules being innovated by Gilead Sciences (GILD), Intercept Pharmaceuticals, Enanta Pharmaceuticals, Galmed Pharmaceuticals, and especially Madrigal Pharmaceuticals because they post highly promising data witnessed to date. In all probability, Intercept will take the first mover advantage: OCA to initially capture this gargantuan market. Regardless of its strong efficacy, OCA demonstrated the lipid abnormality that can be a 'turn off' to some physicians. These changes in lipid profile, however, can be easily ameliorated by a statin. Asides from Intercept, Madrigal will most likely earn an approval for MGL-3196 sometimes thereafter. Due to its strong efficacy and extremely favorable tolerability, MGL-3196 will cut into the market to gain dominance. Aramchol is another stellar molecule that has a robust chance of tapping into this lucrative market. And though VK2809 will come later, its efficacy and safety should enable it to take significant market shares."
Final Remarks
Viking is brewing several promising molecules that have stellar prospects. Nevertheless, the crown jewel of this pipeline (VK2809) is most likely to generate the positive data (and ultimately gains regulatory approvals to service the lucrative NASH market). Despite that there will be other strong competing NASH molecules like MGL-3196, there is plenty of room in this vast market for VK2809. In addition, the ongoing developments of the other molecules (like VK5211) can also catapult the shares to a new high.
In term of risks, the main concern for VK2809 is if the data of the upcoming Phase 2 trial for NASH/hypercholesterolemia will procure positive endpoints. It is reasonable to expect the stock to tumble over 50% in a negative binary event and vice versa. Moreover, even if the aforesaid medicine will be approved, it might not generate substantial sales due to market competition and other unforeseen variables.
Editor's Note: This article covers one or more microcap stocks. Please be aware of the risks associated with these stocks.
Author's Notes: We're honored that you took the time to read our market intelligence. Founded by Dr. Hung Tran, MD, MS, CNPR, (in collaborations with Analyst Vu, and other PhDs), Integrated BioSci Investing ("IBI") is delivering stellar returns. To name a few, Nektar, Spectrum, Atara, Madrigal and Kite procured over 186%, 167%, 162%, 204%, and 83% profits, respectively. Our secret sauce is extreme due diligence with expert data analysis. The service features a once-weekly exclusive Alpha-Intelligence article, daily analysis/consulting, and model portfolios. Of note, there is an IBI version of this article that is a higher-level intelligence with extensive details, in which we published in advanced and exclusively for our subscribers. And, we invite you to subscribe to our marketplace now to lock in the current price and save money for the future.
This article was written by
The #1 Biotech Service for Growth Investing and Catalyst Power Trading
As an astute devotee of Warren Buffet, Ben Graham, Phillip Fisher, Sir John Templeton, and Peter Lynch, Dr. Harvey devoured any resources/books on these gurus to learn their craft for over two decades. In the process, he refined their investment approaches specifically to biotech and founded Integrated BioSci Investing: The Number #1 Biotech Service for Long-Term Growth Investing and Power Catalyst Trading. 

Since inception, our flagship portfolio has delivered over 31.23% annual average (i.e. 187.39% for roughly six years). As you can appreciate, we're adept at assisting and serving institutional/retail investors/traders who are looking for alpha. Dividend investors wanting to boost your return can also benefit greatly from our investment research. We currently have over 20 docs in our service for us to tap into their clinical insight for your gains.

Check out some of our binary event forecasts that lead to meteoric gain like the 359% single-day pop from Madrigal Pharmaceuticals (MDGL)'s NASH data release. During his training at the world-renown Columbia University, Harvey Tran, M.D., M.S., developed a passion/edge for analyzing the intricacies of various preclinical/clinical studies, biostatistics, and science/medicine. Importantly, it allowed the physician-scientist Harvey to realize the internal working of various therapeutic in-development that the market tends to overlook.

In recent years, Dr. Harvey founded and led two healthcare roll-up companies. The endeavor helped him gain deep insight into the inner working of a corporate board. His experience as a consultant to common/professional investors and institutions gave him a huge advantage in biotech analysis. The combination of elite training and a passion for biotech provided Dr. Harvey with an aptitude for delivering highly accurate clinical data forecasting that is crucial to picking winning biotech investments for you.

Follow us for the latest research. And, take our FREE 2-week trial to Integrated BioSci Investing to start your winning process now!

Check out Dr. Harvey's LinkTree for his complete experience. You can make your one good decision a year as Mr. Buffett recommended by checking out  Integrated BioSci Investing!
Analyst's Disclosure: I/we have no positions in any stocks mentioned, and no plans to initiate any positions within the next 72 hours. I wrote this article myself, and it expresses my own opinions. I am not receiving compensation for it (other than from Seeking Alpha). I have no business relationship with any company whose stock is mentioned in this article.

Our research articles are best used as starting points in your own due diligence. We are not registered investment advisors and our articles are not construed as professional investment advice.
Seeking Alpha's Disclosure: Past performance is no guarantee of future results. No recommendation or advice is being given as to whether any investment is suitable for a particular investor. Any views or opinions expressed above may not reflect those of Seeking Alpha as a whole. Seeking Alpha is not a licensed securities dealer, broker or US investment adviser or investment bank. Our analysts are third party authors that include both professional investors and individual investors who may not be licensed or certified by any institute or regulatory body.