Peter Schiff is Chairman of SchiffGold, CEO and Chief Global Strategist of Euro Pacific Capital, Inc, and host of The Peter Schiff Show. Peter is an economic forecaster and investment advisor influenced by the free-market Austrian School of economics. He is one of the few forecasters who accurately and publicly predicted the 2007 housing market collapse and subsequent 2008 financial crisis.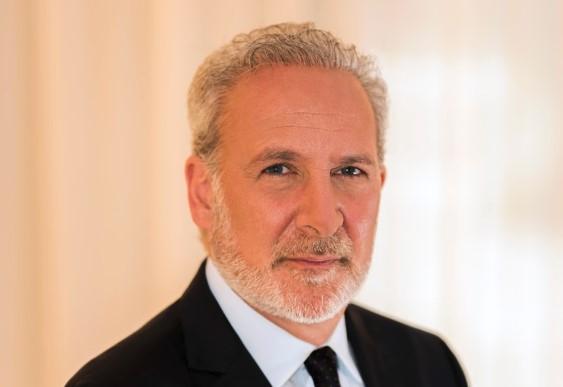 Love him or hate him, Peter Schiff's take on the economy is certainly atypical and unfortunately, these days, regarded as "outside the box". However, for those that are like-minded and those who view the macroeconomy the same way that Peter does, his opinions and voice are a breath of fresh air in a market and financial media environment that is ubiquitous with participants who constantly have a long bias, buy in to monetary policy as it is applied today and are seemingly incapable of looking at anything in the financial world with any type of skepticism.
The mainstream media and Keynesian economists always generally feel like they "have it right" while in the short term our monetary policy continues to put Band-Aids on the markets and on the economy, giving what I believe to be the false impression of actual recoveries and prosperity. Because they are "betting with the house", economists and the media often come off as correct on day-to-day market related issues, while Austrian school thinkers like Mr. Schiff are just sitting around waiting for these bubbles to collapse. Fans of Mr. Schiff argue that people should notice the fact that he was one of the only economists to predict the 2008 financial crisis. Skeptics of Mr. Schiff point out that, in between busts, as the Fed prints money and markets skyrocket, he often comes off as wrong.
But when your argument is that monetary policy as a whole will fail, it's a thesis that takes longer than a couple of cycles to play out. And that requires some nuance and explanation. It was for this reason I wanted to have Mr. Schiff on my podcast over the weekend. Over the course of our interview that spanned more than two hours, we covered a broad range of subjects including:
Why the mainstream media doesn't have him on anymore, despite predicting the 2008 financial crisis production dead-on
Why the government should have let more banks fail in 2008
Why he believes that a socialist will be elected in 2020 and why a libertarian may actually have a chance in 2024
Why he believes the price of gold will be appreciating drastically in the years to come
Why people are going to want to own commodities and emerging markets and get out of dollar denominated assets in the United States
Why the Fed "stress tests" are rigged
Why macroeconomic data shouldn't be relied upon
How inflation will hit when newly printed money finally exits the capital markets
"What the Fed is worried about is a repeat of the 2008 financial crisis. What they don't realize is the next crisis is not going to look like the 2008 crisis," Schiff told me on my podcast.
He makes the case why the dollar going up in 2008 helped the Fed bail everyone out, and why it's going to be impossible for the Fed to do the same thing when the dollar collapses during the next recession. Schiff also explains that a loss of confidence in the dollar as the world's reserve currency could see interest rates move much higher, resulting in the U.S. potentially coming close to defaulting on its debt.
You can listen to the whole interview here:
To subscribe to future podcasts, you can use this link to go through Podbean or this link to subscribe on the Apple iTunes store. You can also subscribe to them on YouTube.
Disclosure: I/we have no positions in any stocks mentioned, and no plans to initiate any positions within the next 72 hours. I wrote this article myself, and it expresses my own opinions. I am not receiving compensation for it (other than from Seeking Alpha). I have no business relationship with any company whose stock is mentioned in this article.