This article is about five businesses that are worth investing in based on Charlie Munger's formula for success (video from 6:00 to 7:05 is wise old Charlie detailing his formula for investing success and states "the reason our ideas have not spread faster is they are too simple.") coupled with Warren Buffett's strategy of be greedy when others are fearful.
What is a magic formula for stock investing success?

Criteo, Jupai, Tiptree, Sogo & Gazprom are five companies that have a winning formula for success and are now selling for a bargain price.

Criteo is a digital advertising company that delivers the right advertisement to the right online shopper leveraging its massive data mining based proprietary Criteo Engine™ (clients have 24/7 access to a unified dashboard to manage their marketing campaigns) to complete the constant cycle of; capture potential online shopper intent using proprietary data/cookies/social site info/other user stats etc. --> match/predict higher probability ads --> deliver predictive advertisement from publisher inventory --> measure results then store data all within 200 milliseconds. CRTO fell over 15% on 8/1/2018 after a disappointing earnings report and company founder CEO JB Rudelle advised "…our return to strong growth will take one step backwards before taking several steps forward." This article is an excellent synopsis about this small-cap leading company in the burgeoning Internet advertising industry. If they can overcome short-term challenges of cookie blocking browsers/applications and repositioning itself, Criteo is well positioned to reap from the powerful secular trend of Internet based advertising targeting customized ads to specific consumers utilizing its leading proprietary Criteo Engine™ system.


Jupai Holdings (JP), IPO in 2015, is a rapidly growing, leading wealth management, advisory, asset management and corporate debt raising company in China i.e. private convertible bonds, mezzanine debt & equity with a network 72 wealth management centers in 46 cities across the most affluent regions of China servicing approximately 12,800+ active clients with $9+ billion AUM. The Chinese high net worth population is vastly underserved and JP is in prime position to fill the wealth management services vacuum. China is now #2 in the world for number of millionaires, behind #1, the United States. Jupai emphasizes fixed income asset management with real estate fixed income products making up 35% of their client's asset allocation products and other fixed income products being 31%. Increased Chinese government regulation is likely to benefit strong wealth management companies while harming the low quality ones. Jupai Holdings is experiencing massive organic growth and in the right place at the right time poised to reap in the burgeoning Chinese wealth management industry. JP has sold off along with Chinese stocks in general being down 18% over last four weeks putting this leading Shanghai based investment management/advisory company on sale. An excellent overview of Jupai Holdings is here and a must read for any JP investor.


Tiptree Inc. is a holding company having specialty insurance operations (70% of revenue) and investment management (25% of revenue) with aim to achieve market beating returns across varying asset classes and geographies while maintaining liquidity to meet all insurance claims . The main operating company, Fortegra, is a leading specialty insurance company selling credit protection insurance, warranty & service contract products and insurance fronting programs which underwrite niche personal and commercial lines of insurance then cede to reinsurance companies. Tiptree is a tiny Berkshire Hathaway-like company with expertise in credit analysis for underwriting credit insurance policies, investing in credit/debt securities and owning profitable businesses for the long-term. A terrific, thorough article on TIPT is available to read here.


Sogou Inc. (SOGO) is the leading Chinese language input software and second leading Internet search engine in China that derives most of its revenue from advertisers on searches & search related services. SOGO's strategic partner & shareholder is Tencent as Sogou Search is the default search engine in Tencent's WeChat and mobile QQ browser. Sogou is profitable and proclaims their commitment of using AI to enhance the user search experience including Chinese ß à English translation whereby a search that cannot find needed info on Chinese sites will instantly be translated into English then searched across English language sites and the answer will be translated to Chinese then delivered as search results to the end user. Here is a link to an insightful article about the business from a Chinese gentleman who compares Sogou search results to Baidu search results.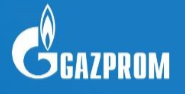 Gazprom PJSC (OTCPK:OGZPY), 50% of all shares owned by Russian government, is the largest natural gas producer and 4th largest oil producer in Russia with extensive exploration, production, transportation, storage, processing and sales of natural gas, gas condensate, oil, refined fuels, as well as generation and marketing of heat and electric power. Gazprom holds the world's largest natural gas reserves, owns the largest network of pipelines and has exclusive legal rights to export natural gas out of Russia. Gazprom sells approximately 50% of its natural gas within Russia with Europe as its biggest export market. 25% of Gazprom revenue comes from oil & refined fuels (Gazprom Neft) and 8% comes from its electricity generation utilities. With Russia being out of favor lately, concern about government interference and corruption, Gazprom maybe one of greatest bargains ever in the energy sphere. Europe continues to import more natural gas from Gazprom, the Turk Stream pipeline and Nord Stream II pipeline plus the Power of Siberia pipeline are all on schedule to be completed by end of 2019. What will 2020 and beyond be for Gazprom without these major capex projects, piping new natural gas into China and more into Europe at lower transport costs?
Warren Buffett was quoted ""I never attempt to make money on the stock market. I buy on the assumption that they could close the market the next day and not reopen it for five years." CRTO, JP, TIPT, SOGO and OGZPY are five diverse, high quality, elite businesses I am willing own for five years.
Disclosure: I am/we are long CRTO, JP, TIPT, SOGO, OGZPY. I wrote this article myself, and it expresses my own opinions. I am not receiving compensation for it (other than from Seeking Alpha). I have no business relationship with any company whose stock is mentioned in this article.
Editor's Note: This article discusses one or more securities that do not trade on a major U.S. exchange. Please be aware of the risks associated with these stocks.