So, how will the trade war end? It could be the crucial trading call of 2018.
"That which can't continue, won't," I paraphrase the noted economist Herbert Stein. I think that logic neatly applies to our global trade wars today.
In 1970, some 25% of world GDP was accounted for by international trade. Today it is 52%. Germany has been the powerhouse, with trade growing from 25% to 80%, largely through exploding auto exports. Trade growth in the U.K. has been pitiful as the old colonial ties loosened, improving only from 40% of GDP to 52%.
In the U.S., trade has grown from 10% to 25% of GDP during this time. It is far lower than the rest of the G7 nations because of the massive size of its domestic economy.
Still, placing restraints on 25% of U.S. GDP, or about $5 trillion, is quite a big hit. Think an imminent recession, quite possible a severe one. The $13 billion in subsidies offered the agriculture sector is but a drop in the bucket. It would be like killing off the goose that laid the golden egg.
Trump has a weak hand, which is growing weaker by the day. It is just a matter of time before he folds. Not to do so would entirely wipe out the benefits of the December tax package, yet still leave the U.S. government with $2 trillion in new debt. It is a perfect money destruction machine.
My bet is that Trump will claim victory at some point soon, regardless of what transpires on the negotiation front. Take the trade war away, and stocks will immediately jump 10%. That's what the stock market thinks, with NASDAQ (QQQ) at an all-time high, and the S&P 500 (SPY) just short of one. Stocks are trading over the medium term as if Donald Trump doesn't exist.
Which stocks should you buy when trade peace breaks out? Buy those that have suffered the most. The ags have to be at the top of your list, such as Soybeans (SOYB), Corn (CORN), and Wheat (WEAT), the worst hit. The old industrials such as Caterpillar (CAT), John Deere (DE), and Boeing (BA) also have to be a priority.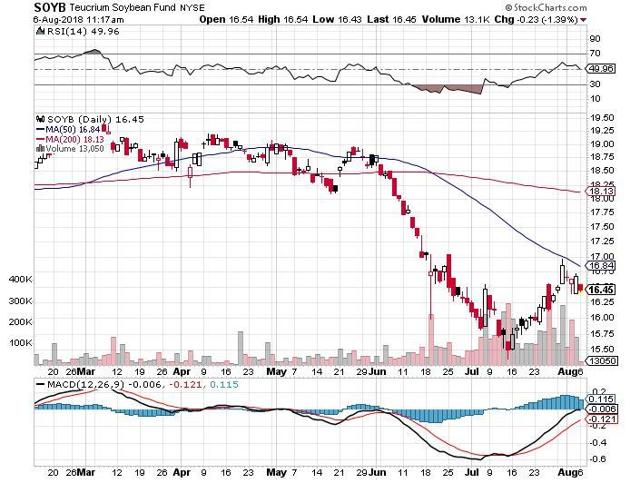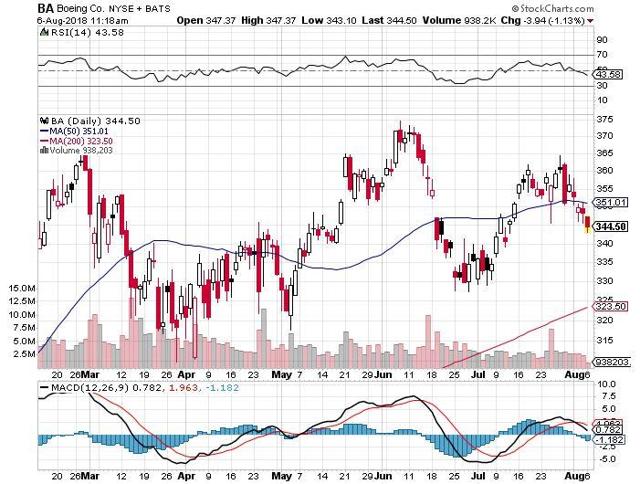 In the technology area you have to rotate out of the FANGs and into chip stocks, the worst performers of the sector this year. Perhaps this is what the market is shouting at us with the horrific one-day decline in Facebook (FB) yesterday. China relies on the U.S. for 80% of its chips and all of its high-end graphics cards.
China's canceling of the QUALCOM (QCOM) takeover of its NXP Semiconductors shows to what extent it is willing to retaliate in the tech area. Chip stocks to buy for the rebound should include Micron Technology (MU), Cirrus Logic (CRUS), and Lam Research (LRCX).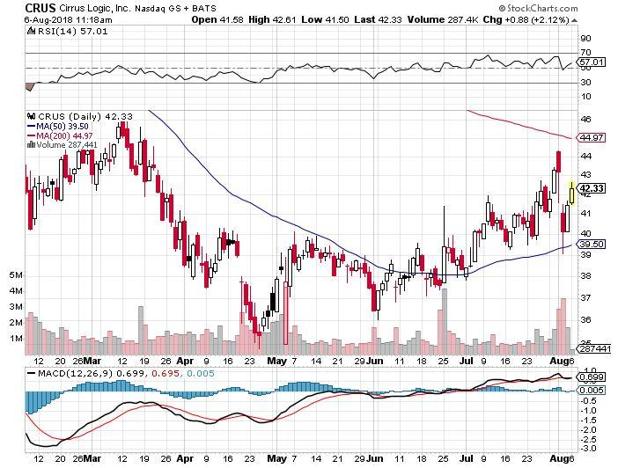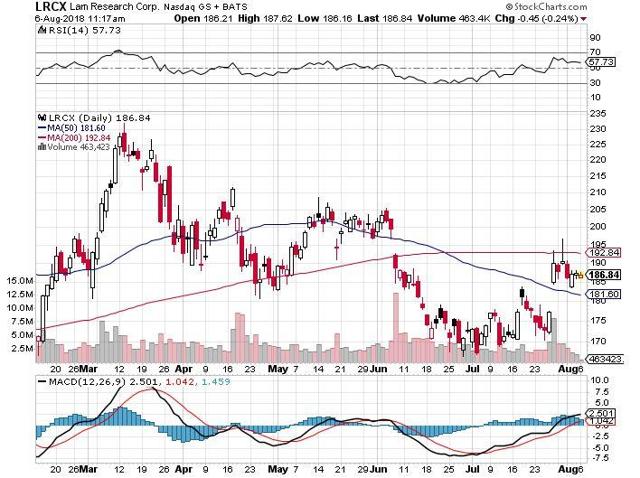 Even if the trade war ends tomorrow, business conditions will never be the same. Confidence in American reliability will never completely recover. Sure, Trump will be gone in 2 1/2 years. But what if he is replaced by someone worse? Trading with the United States now incurs a level of political risk not seen since the War of 1812, when Washington burned.
But no trade war is certainly better than a trade war if you are a trader or investor.
Disclosure: I/we have no positions in any stocks mentioned, and no plans to initiate any positions within the next 72 hours.
I wrote this article myself, and it expresses my own opinions. I am not receiving compensation for it (other than from Seeking Alpha). I have no business relationship with any company whose stock is mentioned in this article.