Summary
AMD recently reported a stellar quarter but there is even better news.
On August 2, 2018, AMD announced a partnership with Zhongshan Subor to design and build a new chip for both a gaming console and PC to be sold in China.
For Subor AMD created a chip with 4 Zen cores running at 3.0 GHz and 24 compute units of Vega running at 1.3 GHz with GDDR5 memory controller.
This is a sign of much larger things to come, x86 SOCs are the future.
We have been bullish on AMD (NASDAQ:AMD) for just over a year now and it looks like finally our predictions are aligning with AMD's corporate strategy. In our February 2, 2018, article about AMD's Hidden Strategy we wrote about how selling Vega cores to Intel was a brilliant idea that will pay off in the long term. We encourage you to take a look at that article for background information. Now AMD is finally doing something that we argued they should have been doing all along, they are making high end GPU/CPU system on chip (SOC) processors for the desktop market. Such processors should prove extremely popular for the mid-range desktop gaming market, but where they will truly shine is in artificial intelligence (AI) applications.
Zhongshan Subor SOC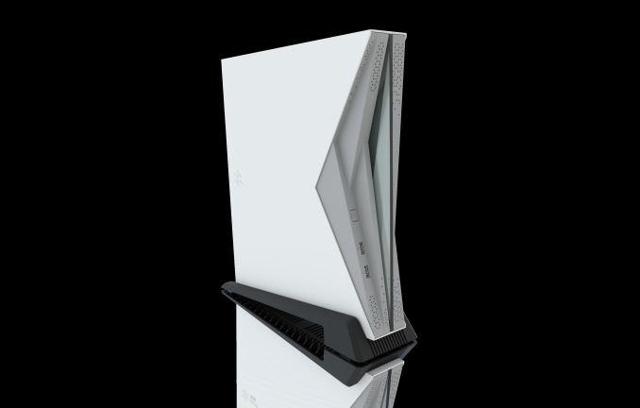 (Image courtesy of Anandtech.com)
On August 2, 2018, AMD announced that it has created a new SOC for Zhongshan Subor, a Chinese company that manufactures gaming consoles and equipment. The SOC will include 4 Zen cores running at 3.0GHZ each combined with 24 Vega compute units and an onboard GDDR5 memory controller. The SOC will be used by Subor for their upcoming game console AND it will also be used in a desktop PC geared towards gamers that Subor will also be selling later this month. In fact, the PC is going to come out first with the game console to follow closer towards the end of the year.
Now it is a well known fact that AMD has been a supplier to both Microsoft and Sony and that their SOCs power XBox and Playstation game consoles. So what is so special about this new SOC? Isn't it basically the same thing that AMD has been selling to Microsoft and Sony for years? Yes and no.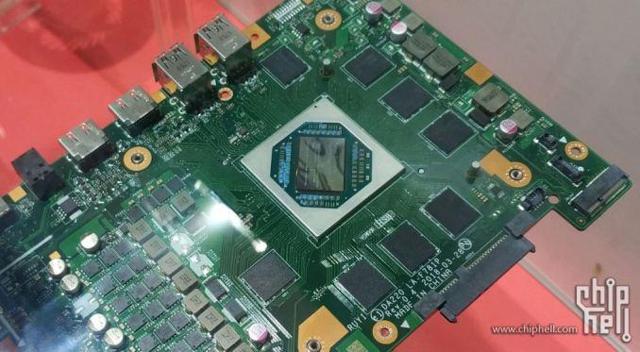 (Image courtesy of Anandtech.com)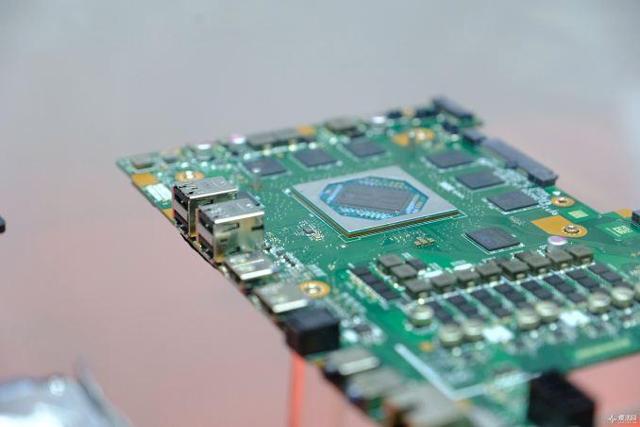 (Image courtesy of Anandtech.com)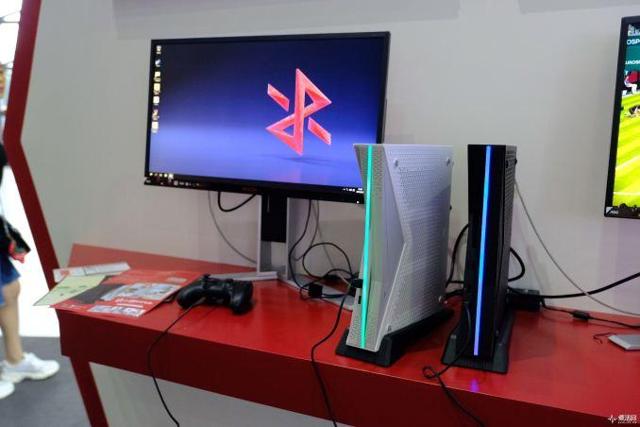 (Image courtesy of Anandtech.com)
For one, the new SOC is updated with the latest and greatest CPU and GPU technology AMD produces so obviously it's the most powerful SOC of its kind, but that is just progress. The most interesting thing about this SOC for us is that it is going to be used in a desktop computer. We think this is huge. This is further validation of our theory, described in our February 2nd article, that suggests that integrated APUs (AMD's name for SOCs with built in discrete GPU and CPU) are the future of gaming on both consoles AND desktop computers.
But it doesn't stop at just gaming. As you may have seen in our presentation on Micron the compute triangle for artificial intelligence requires a CPU, a GPU, and an abundant supply of memory. Where AMD can really add value is in the integration of the CPU and the GPU into a single compute unit. They can selectively and automatically offload computational task to the discrete GPU. So far, our theories have been validated and we hope to see AMD continue to move in this direction in the future.
While the contract with Subor is unlikely to move the needle significantly for AMD, in terms of raw sales, where it presents a significant opportunity is in the proof-of-concept. In the past, SOCs with integrated graphics have been dismissed as underpowered and generally not suited for any sort of competitive gaming. In part this is due to the terrible performance and implementation of Intel's (INTC) integrated graphics. However, now opinions are slowly shifting with the popularity of Intel's Hades Canyon NUC which we covered in our April 20th articled entitled "AMD And Intel Had A Baby! And It's A Beast!" Now with the new upcoming offerings from Subor we will see further validation of this concept.
Investor Takeaway
We are very encouraged by this development and further reiterate our price target for AMD of above $20 for the end of the year, and we see AMD doing much better in 2019. Lately they have been firing on all cylinders with excellent execution from both their CPU and GPU business units. On August 6th they also released the follow up to their incredibly popular Ryzen Threadripper CPU that beat the world's record for single core performance in the Cinebench benchmark. Now, admittedly that was done with nitrogen cooling but it is still an incredible achievement for a company that basically had no compelling offers just a few years ago. We also see AMD performing excellently in the server and clouds market, but that is a subject for another article.
Currently AMD is trading in the range of $18 - $19 which doesn't present a particularly good entry point. If you already have a position in AMD we recommend holding it long term because we see excellent performance from this company in the year ahead. However, if you don't have a position currently in AMD we recommend either waiting and timing an entry point closer to $17 which may present itself sometime around the next earnings, or mitigating your downside risk with a buy-write strategy. For instance, at the time of writing, you could purchase AMD stock for roughly $19.43 and sell October 19th calls with $21 strike price for roughly $1.05. This will provide you with some downside protection and still result in a nice 13.6% ROI if AMD continues to go up and crosses the $21 mark by October.
Alternatively, you can try a vertical spread for 2020 options. For instance you can purchase January 17, 2020, calls with a $20 strike price for $4.45 and sell $30 calls for the same date for approximately $2. This will provide you with a break-even price of $22.45 and a maximum profit of $7.55 or nearly 300% ROI if AMD hits $30 by the end of 2019. While we are a bit cautious about being that optimistic, we still think that AMD will be trading in the mid $20s by 2019. However, please be cautious with options as there is significantly more risk associated with options trading and total investment loss is a real possibility.
This article was written by
California Licensed Attorney, Business and Information Technology consultant, and biotechnology entrepreneur. Individual investor investing in small, mid, and large cap IT and Biotech companies. Main concentration is event driven investment in option derivatives of high tech and biotech stocks. Concentration on medium time horizon of 6 to 36 months.
Analyst's Disclosure: I am/we are long AMD, INTC. I wrote this article myself, and it expresses my own opinions. I am not receiving compensation for it (other than from Seeking Alpha). I have no business relationship with any company whose stock is mentioned in this article.
Seeking Alpha's Disclosure: Past performance is no guarantee of future results. No recommendation or advice is being given as to whether any investment is suitable for a particular investor. Any views or opinions expressed above may not reflect those of Seeking Alpha as a whole. Seeking Alpha is not a licensed securities dealer, broker or US investment adviser or investment bank. Our analysts are third party authors that include both professional investors and individual investors who may not be licensed or certified by any institute or regulatory body.